About Us
Avialite is a shining testament of the kind of companies Malaysia is capable of producing. Operating in a niche market of manufacturing LED Aviation Warning Lights, the company makes second-to-none products that adhere to international standards such as the ISO9001:2008 and is ROHS compliant, demonstrating its relentless quest for a sustainable future.
One lesson we can take home from Avialite is that making good products is only half the story. Marketing and getting its name out on the global arena is the other half. By participating in 7 export promotion activities throughout the course of 3 years, Avialite has been able to establish its presence in international markets. Export promotion activities such as Business Mission to Dubai; Trade and Investment Missions to Mozambique and South Africa, and Specialised Marketing Missions to Nigeria, Hungary, Poland and Yemen helped put Avialite firmly on the global frontier.
Its participation in MATRADE's activities resulted in having export sales contributing 80% of its total sales of RM1.5 million. Venturing into international markets such as Bangladesh, Brunei, Cambodia, the UAE, Indonesia, the Philippines, Vietnam and West Africa continues to put Avialite in the spotlight.
JETRO Invites AVIALITE To Green Device 2010 Expo in Japan
From 10-12 November 2010, AVIALITE was the very first Malaysian company being invited and fully sponsored by the JETRO (Japan External Trade Organization) to exhibit at the Green Device 2010 at Makuhari Messe, Japan.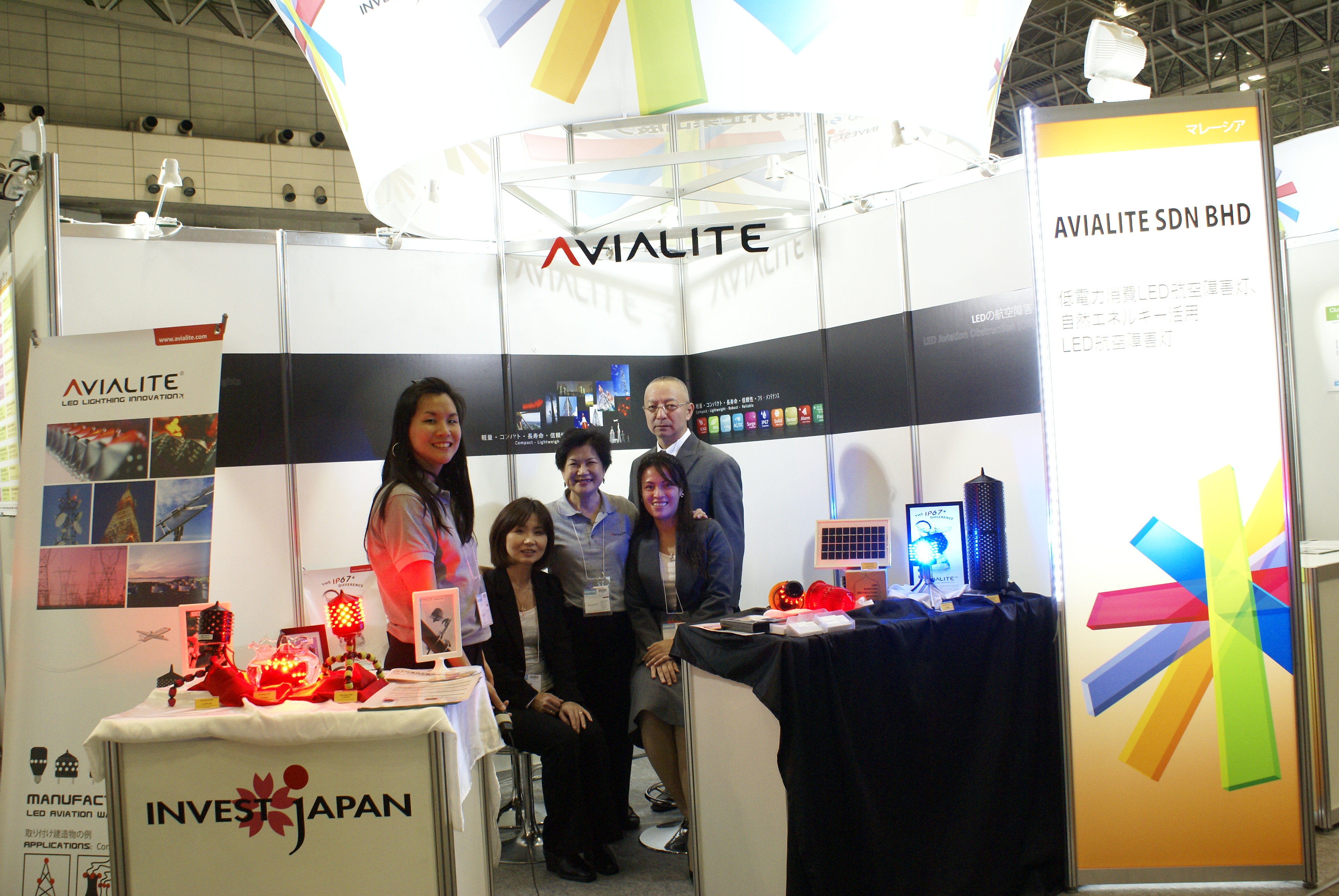 Globally, people are recognizing the need to reduce carbon footprint and move towards sustainable energies and build a low-carbon (green) society. This event brought together the new 'green' technology driven products,devices and ideas, spearheading the Green Revolution of the future.
For this event, AVIALITE was selected and sponsored by JETRO as the first Malaysian company out of 30 companies globally to be featured in the JETRO Overseas Company Exhibition Zone. Also, as an award winning SME manufacturer of LED Aviation Obstruction Beacon (OB or warning lights), Green Device 2010 would be AVIALITE's first international exhibition. This is a significant recognition and milestone for Avialite which firmly believed in GREEN philosophy since 6 years ago when it first launched LED lights.
Contact Details
Avialite Sdn Bhd
21 Jalan PBS 14/3
Taman Perindustrian Bukit Serdang
43300, Seri Kembangan, Selangor
T: +603-8941 4227
F: +603-8941 5227
E: sales@avialite.com
W: www.avialite.com