= Latest Model in Malaysia! =
Multifunctional Necklace/ Car Air Purifier Ionizer with Perfume Function
160 million negative ion Personal Rechargeable and Portable Air Purifier Negative Ion Generator Purifies Air Eliminating Germs, Dust, Viruses, Bacteria, Allergens, Mold, Odors, and More.
New Arrival, Higher, Faster and Stronger
1. Higher negative ion release, the amount of negative ion released is increased to 200 million
2. Faster purification effect
3. More powerful negative ion release algorithm, adopts a hump waveform curve to better optimize negative ions release. Bring better purification effect.
4.Breathing light display, with the function of air quality detection, to better protect your safety and stay away from viruses.
Feature:
1. EFFICIENT PURIFICATION:This ionic air purifier releases 160 million negative ion-purified air to remove contaminants from your personal space. Scientifically proven, it can effectively purify air polluted by indoor air and indoor harmful substances (such as pollen, dust), second-hand smoke and bacteria, mold, formaldehyde, and even PM2.5 air pollutants, which can improve your mood and sleep.
2. PORTABLE & DURABLE: this mini air purifier is simple and compact. It can be hung around the neck, clip in the car, very stylish, and it can be used to create a clean, good air area in travel, public places, or other places with poor air quality. Let the fresh air always accompany you.
3. LOW NOISE & EASY TO USE : The sound with 20dB during operation giving you pure protection. The operation is very simple, just press the button for two seconds to enjoy the fresh air.
4. PROTECT YOUR SAFETY: Portable ion air purifiers have no radiation and no ozone, safe to family and kids
5. LONG STANDBY: Support 5V2A fast charge, 1600 mAh battery capacity, charge for 4 hours, mode without fan battery life exceeds 135 hours, mode with fan battery life exceeds 12 hours
6.BREATHING LIGHT EFFECT DISPLAYThe negative ion gear can be switched by pressing the button.5cm distance : negative ion concentration : 160 mil15cm distance with fan anion concentration : 24 milPresents the luxurious surface of the fuselage and allows you to have a confident performance when wearing it.
Specifications:
Brand: PURI AIR
Name: Anion Necklace/Car Air Purifier
Negative ion release: 160 million / cm
Charging interface: TYPE-C
Battery: 1600mAh
Charging time: 4 hours
Use time: 12-135H
Power: 1WVoltage: DC5V
Noise: 20dB
Size: 100*47*30mm
Weight: 88g
? Package
1 * Necklace purifier with lanyard
1 * Cotton Pad (For putting perfume/fragrance purpose)
1 * Fragrance Tablet
1 * Type-C USB cable
1 * English User Manual
1 * Car Clip (FREE GIFT)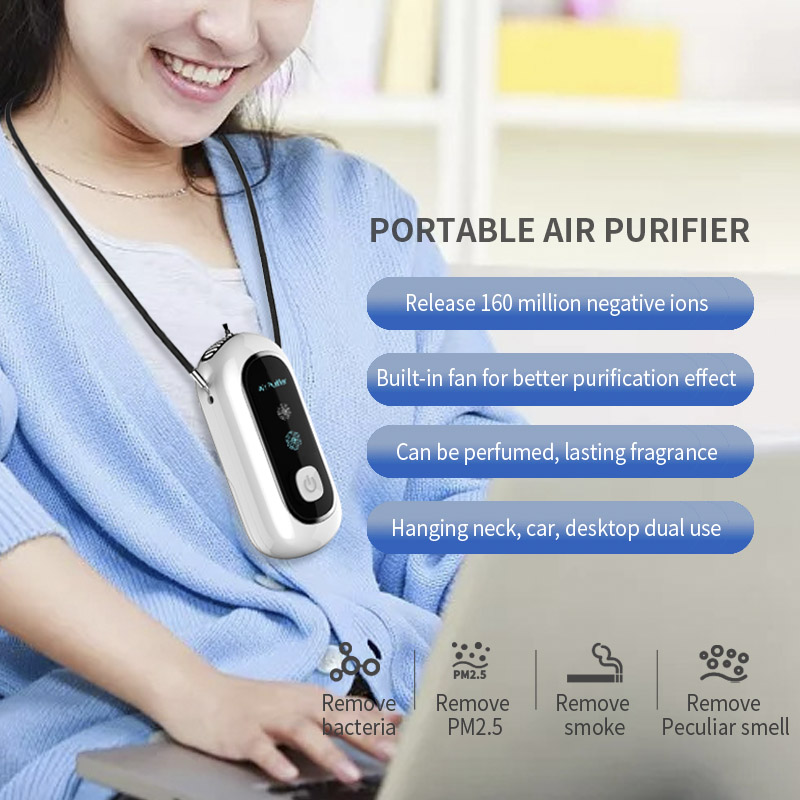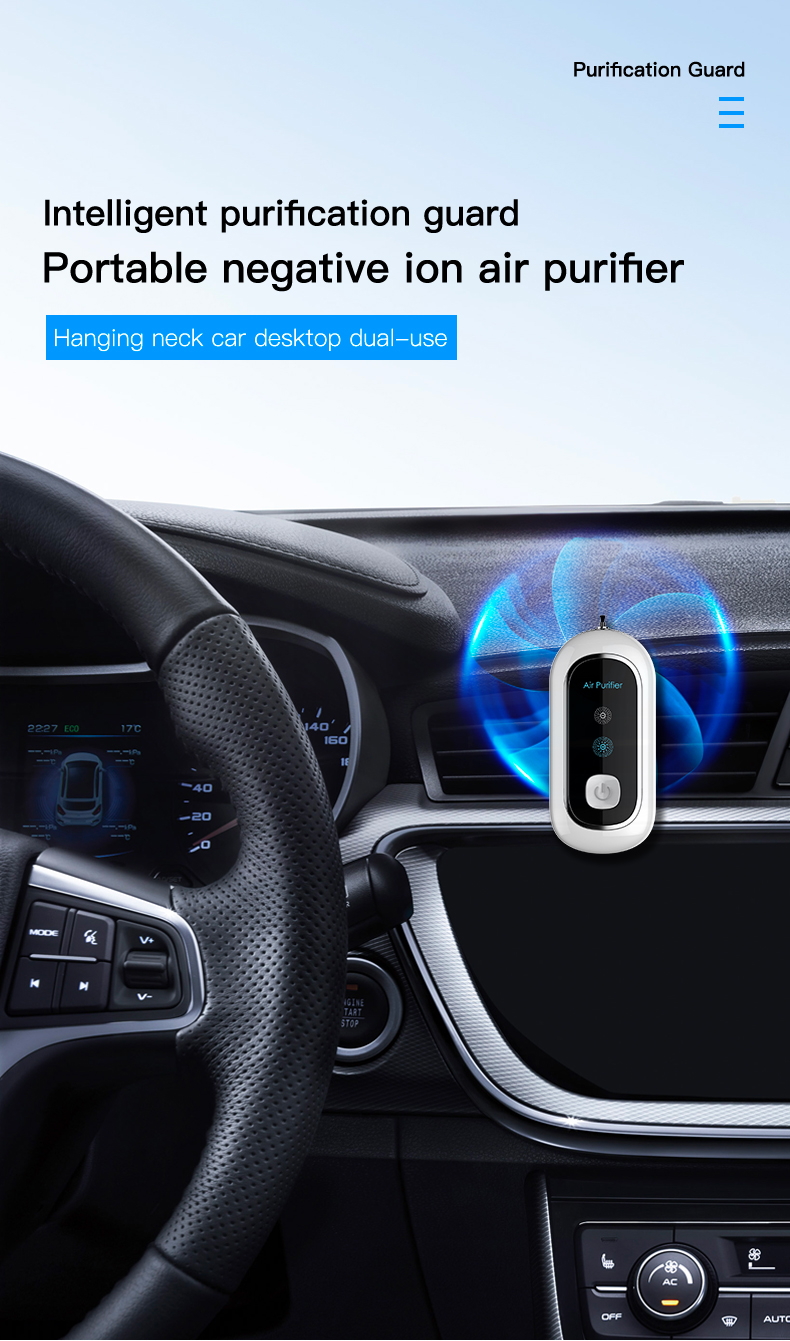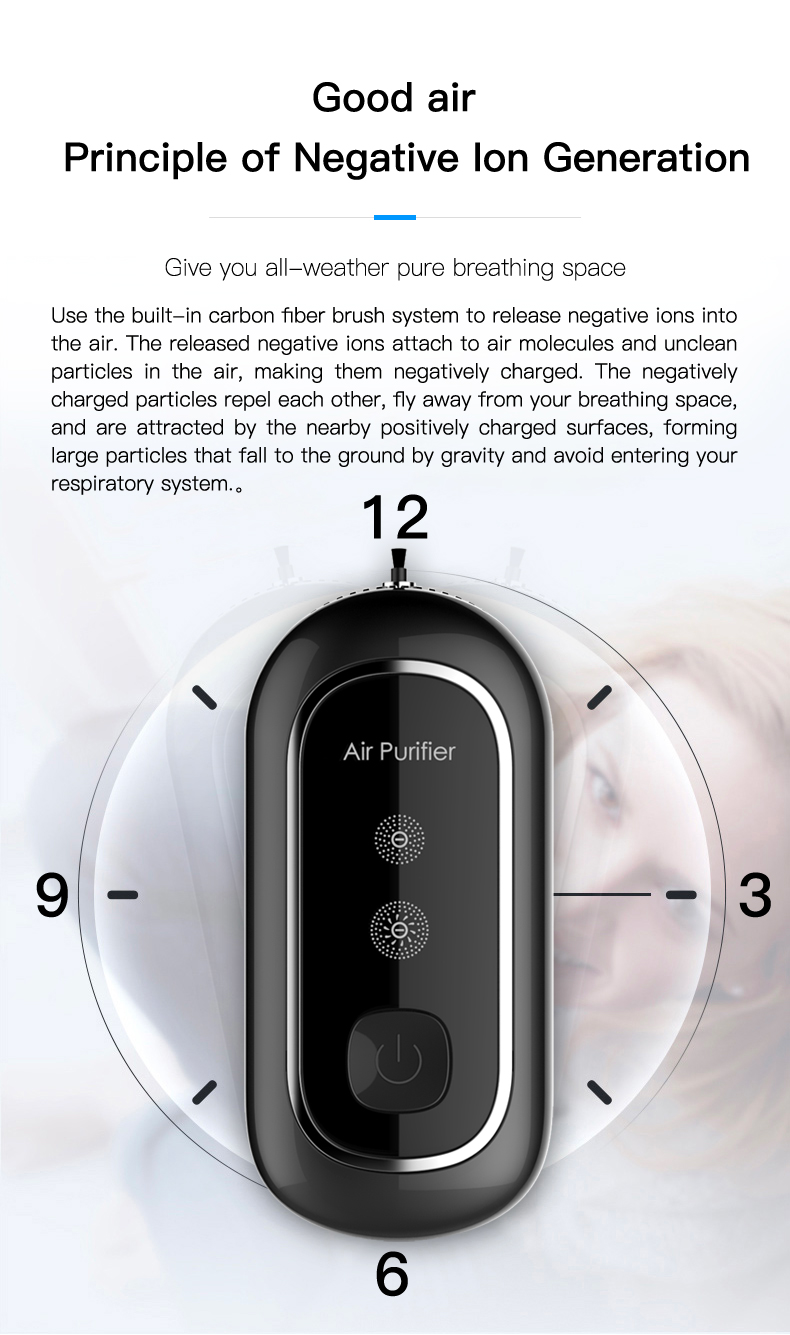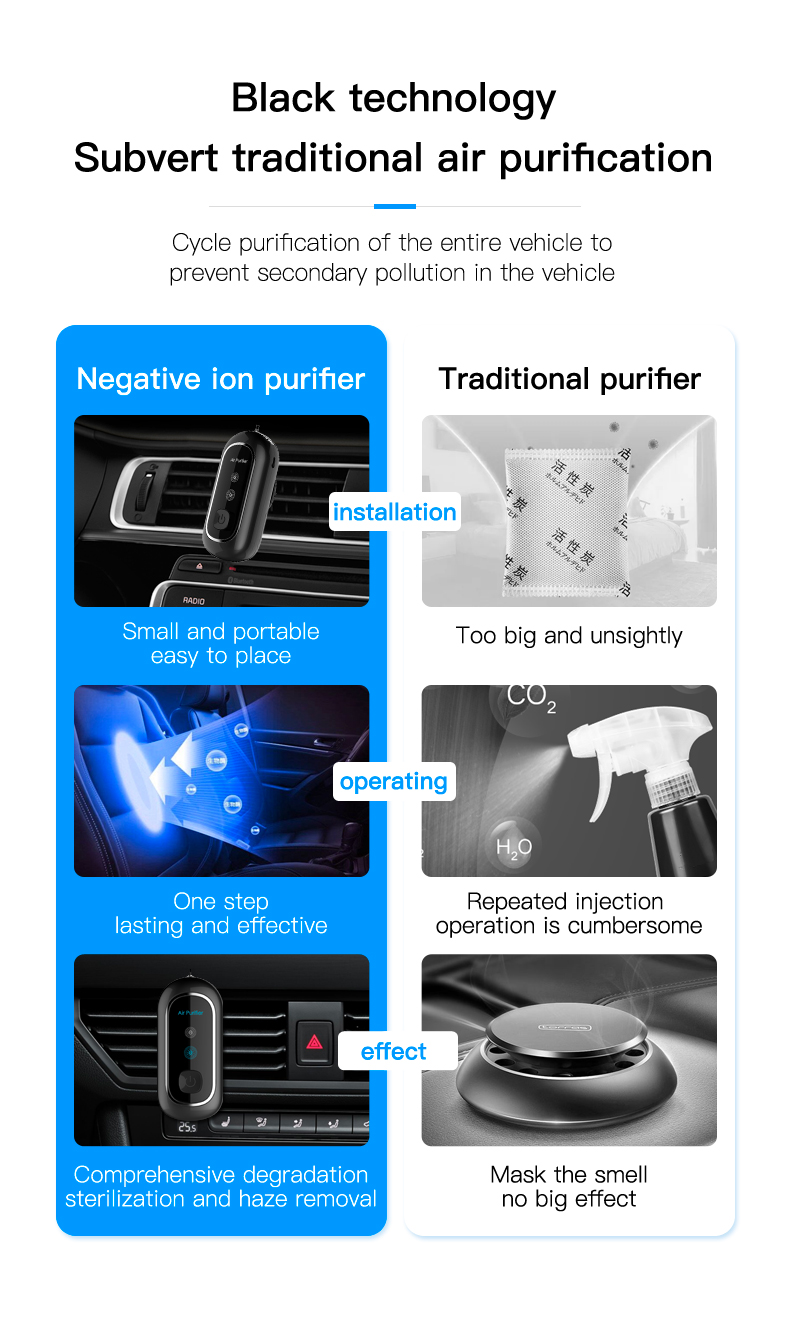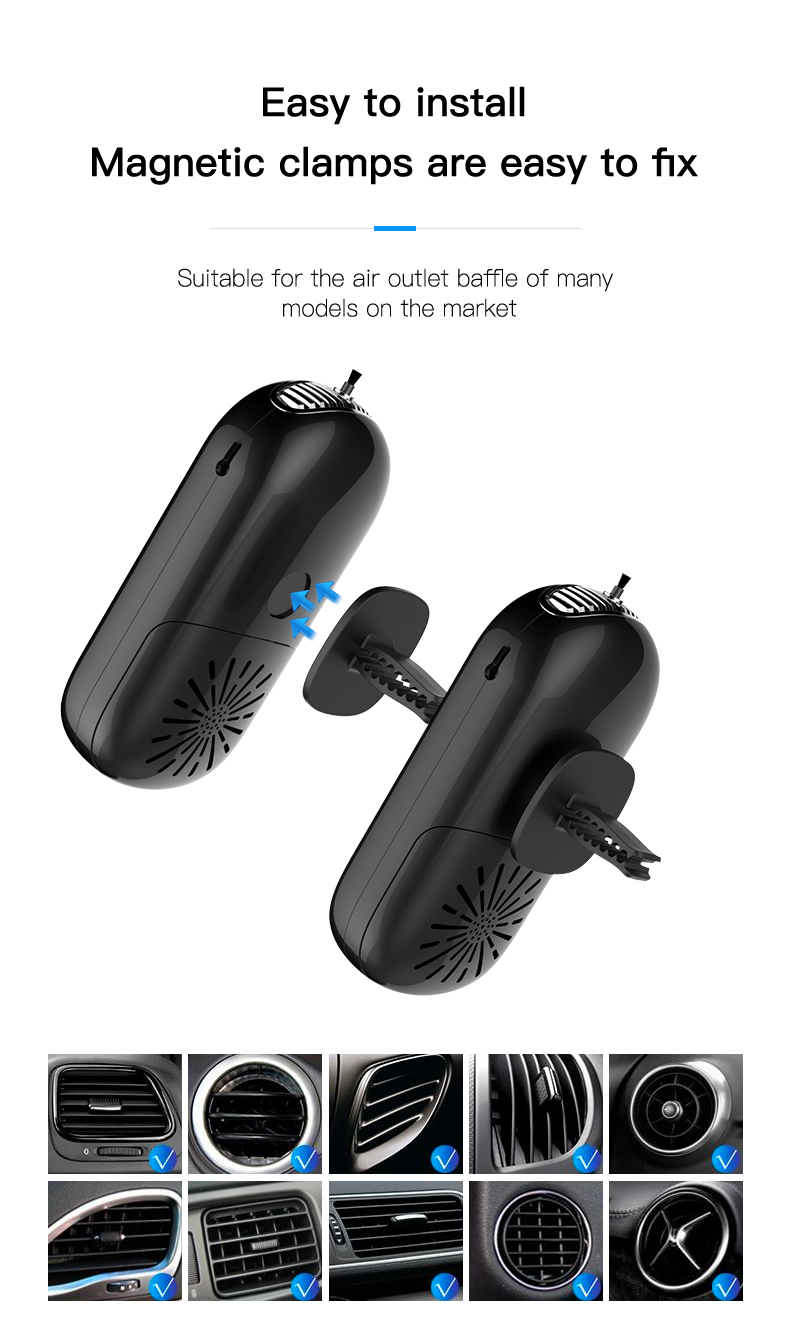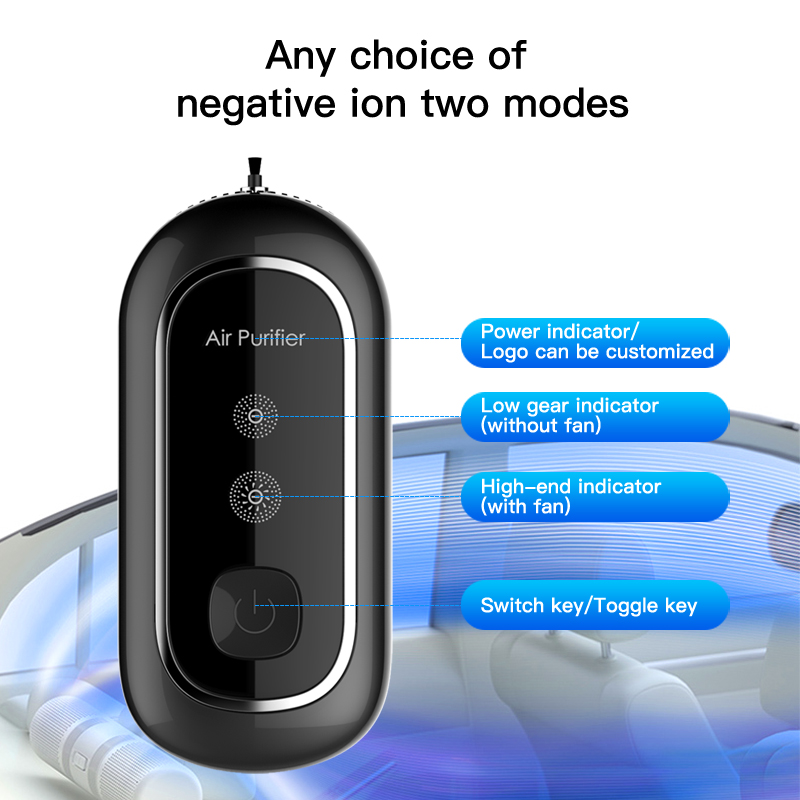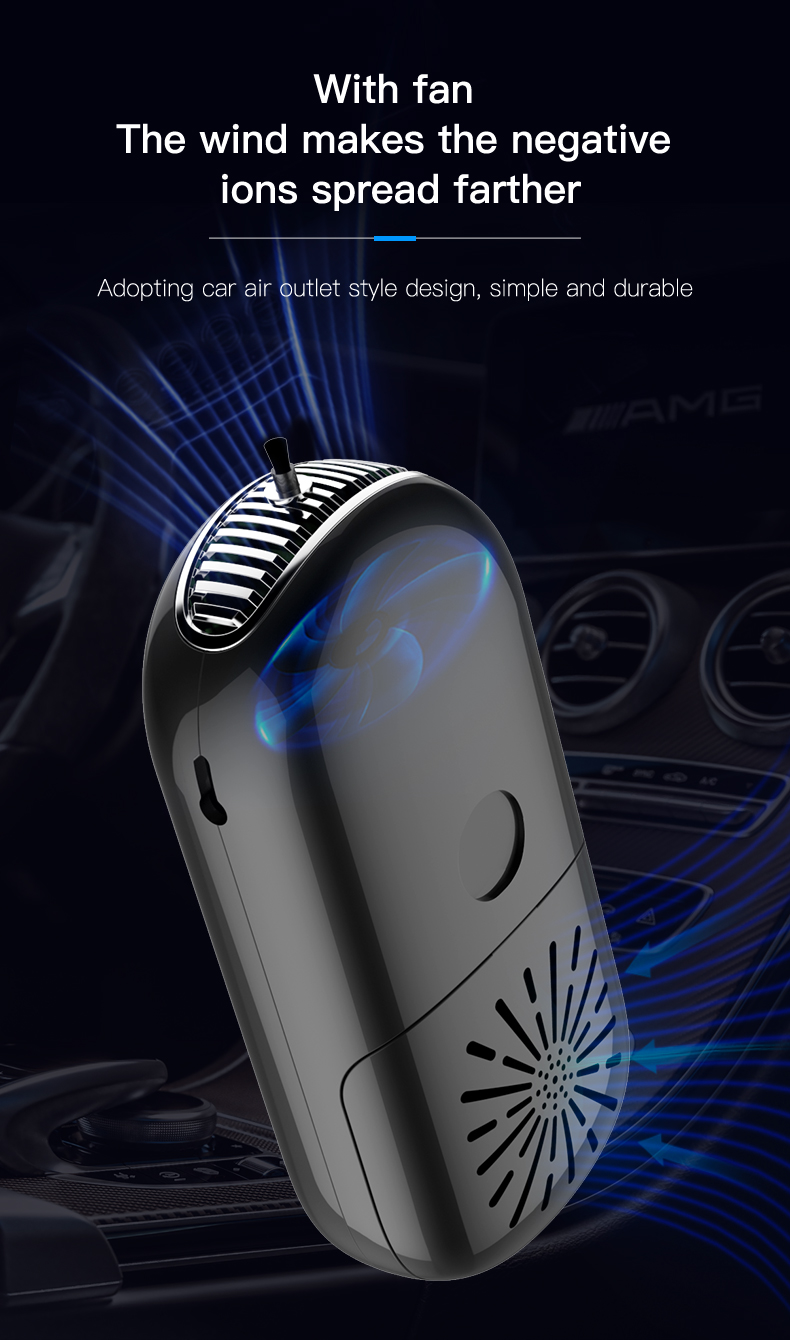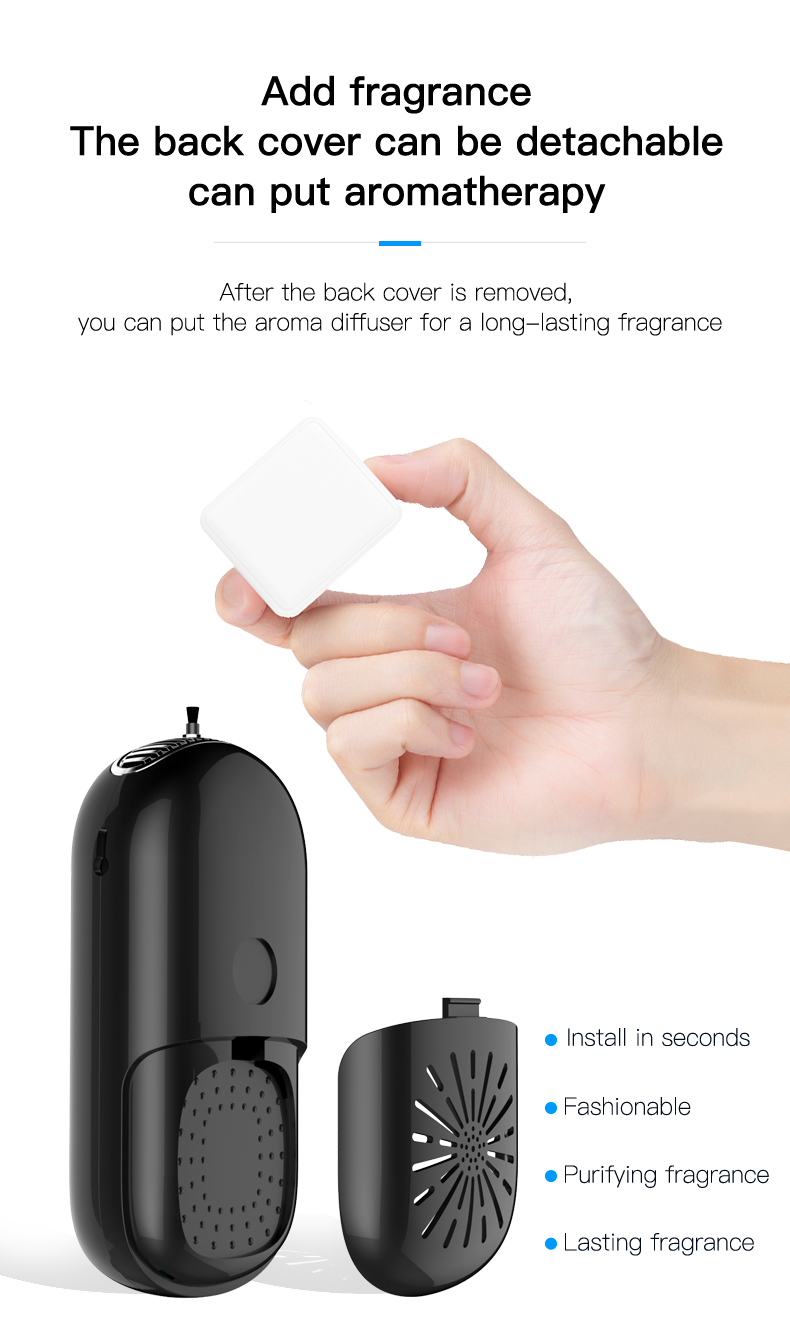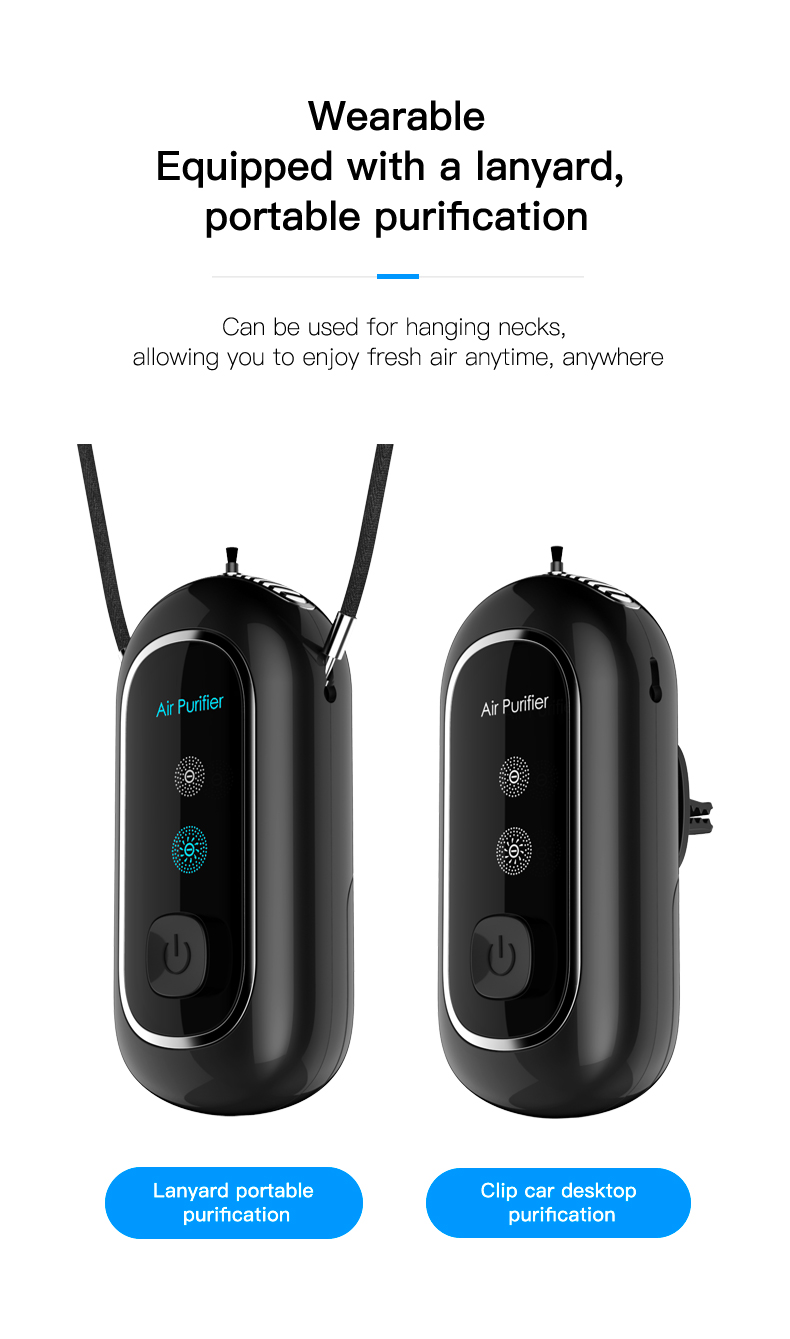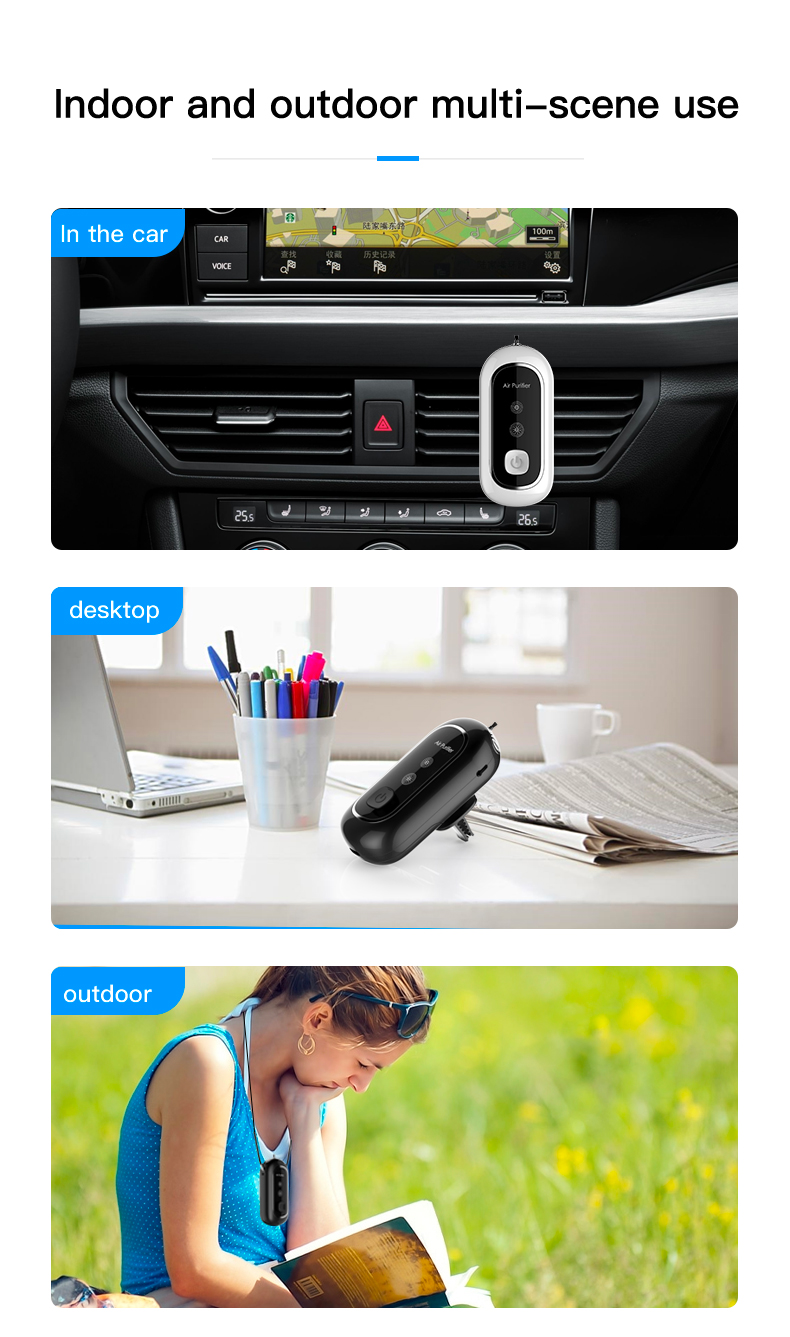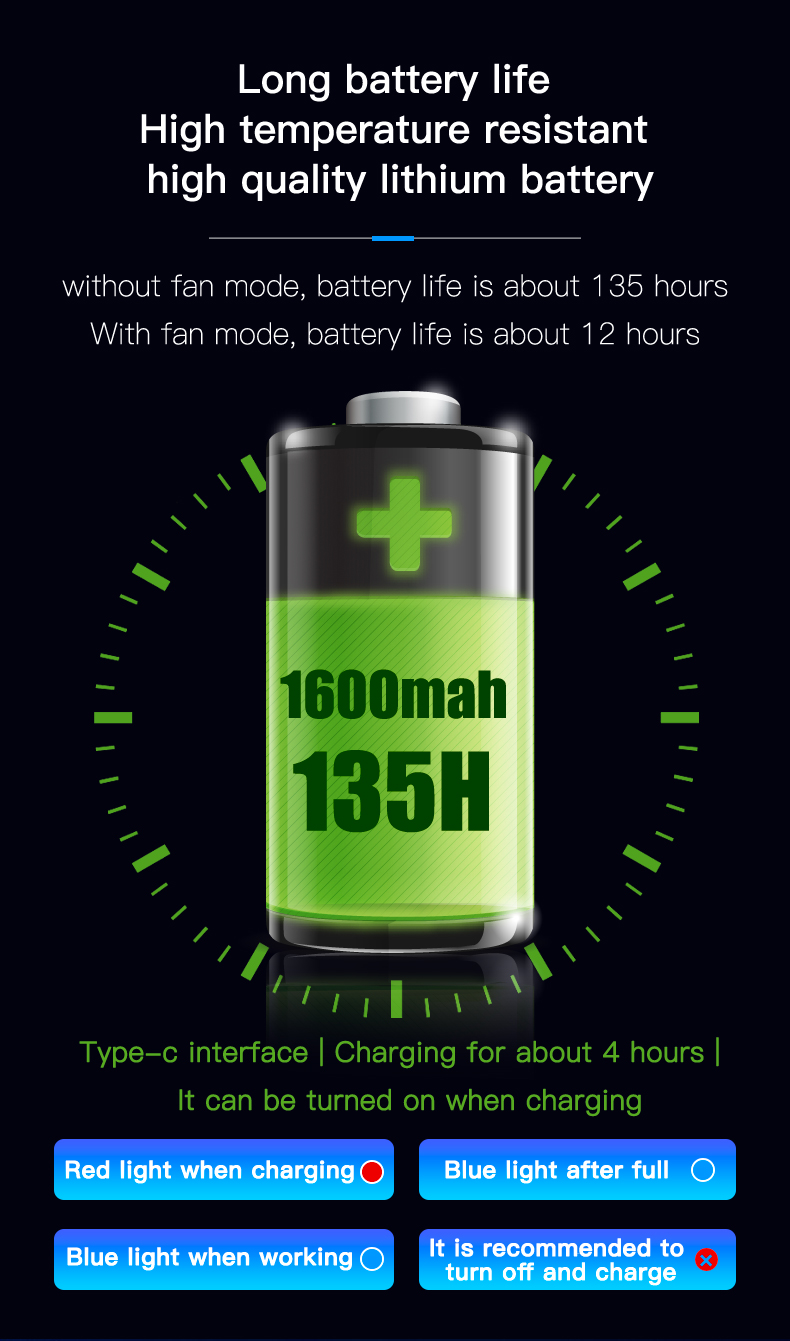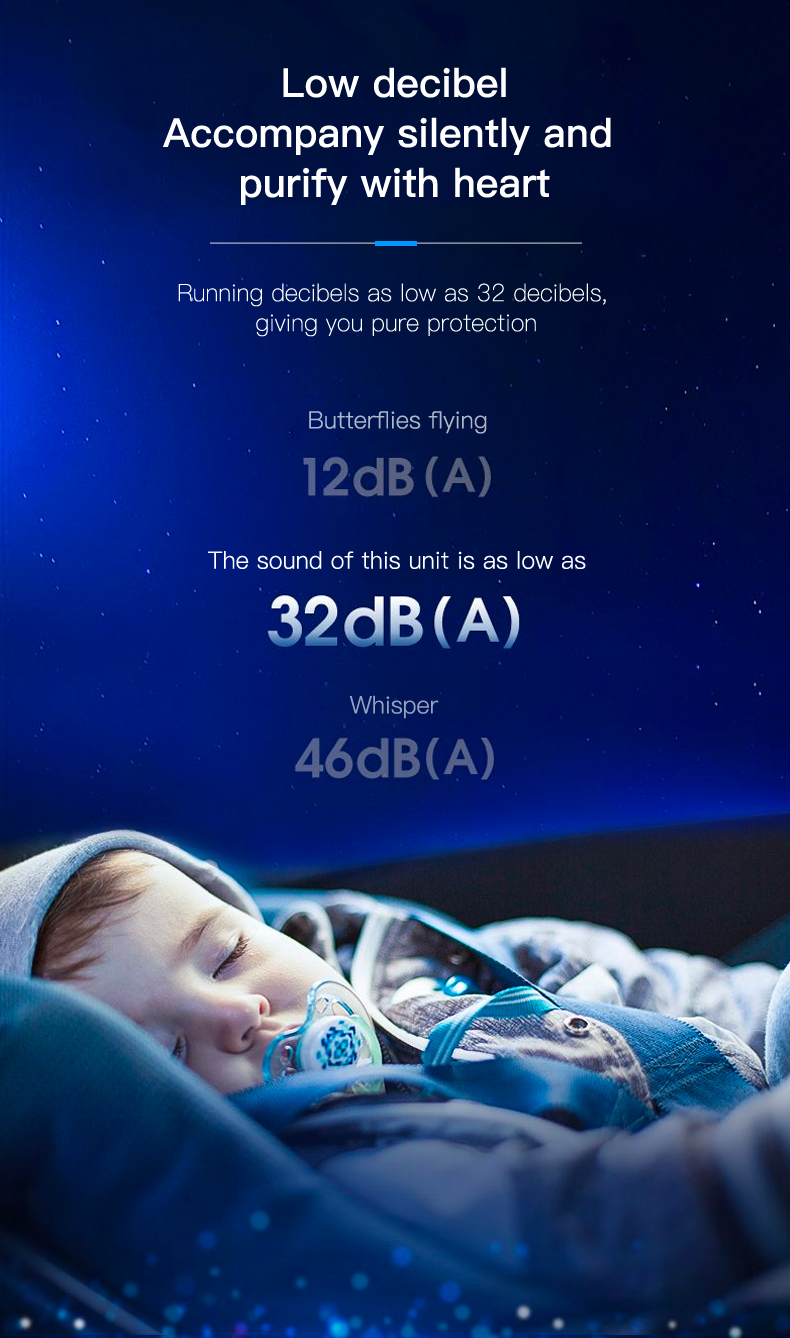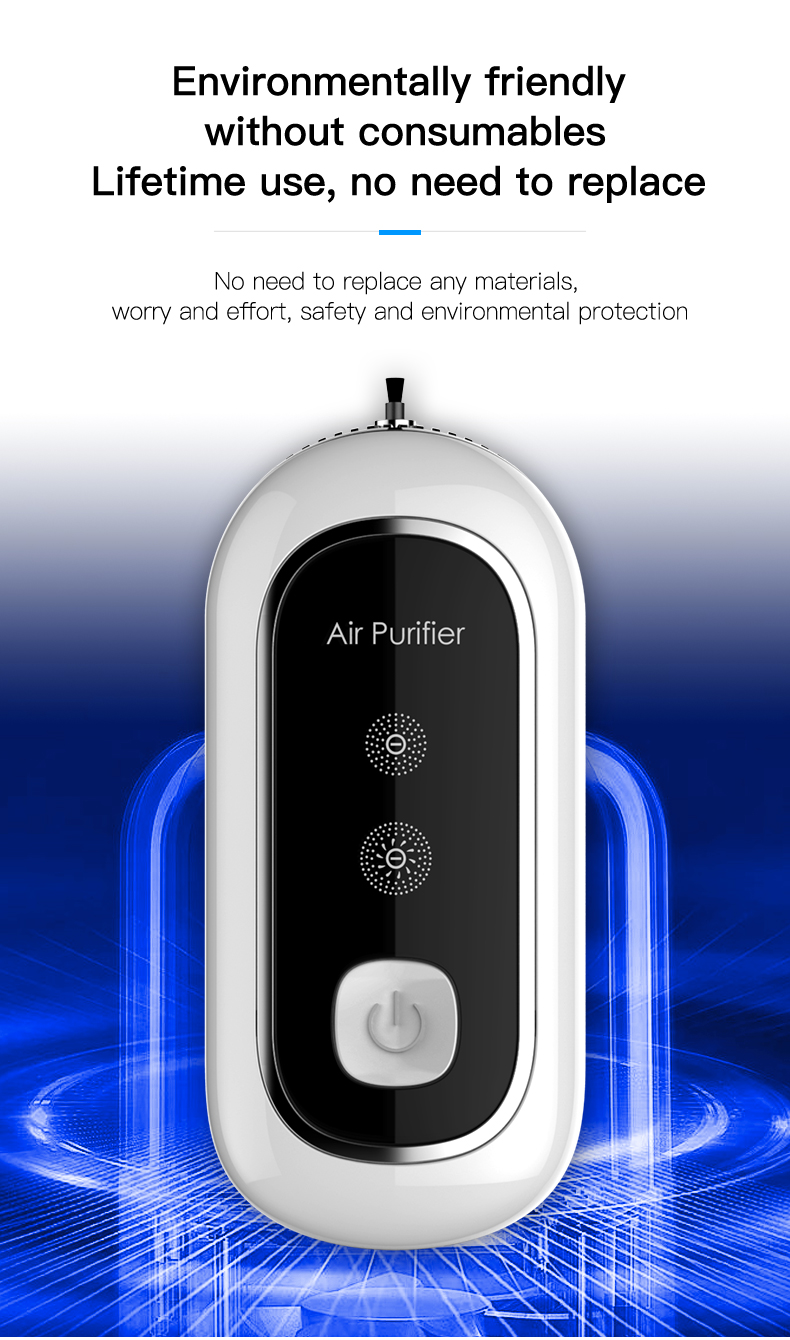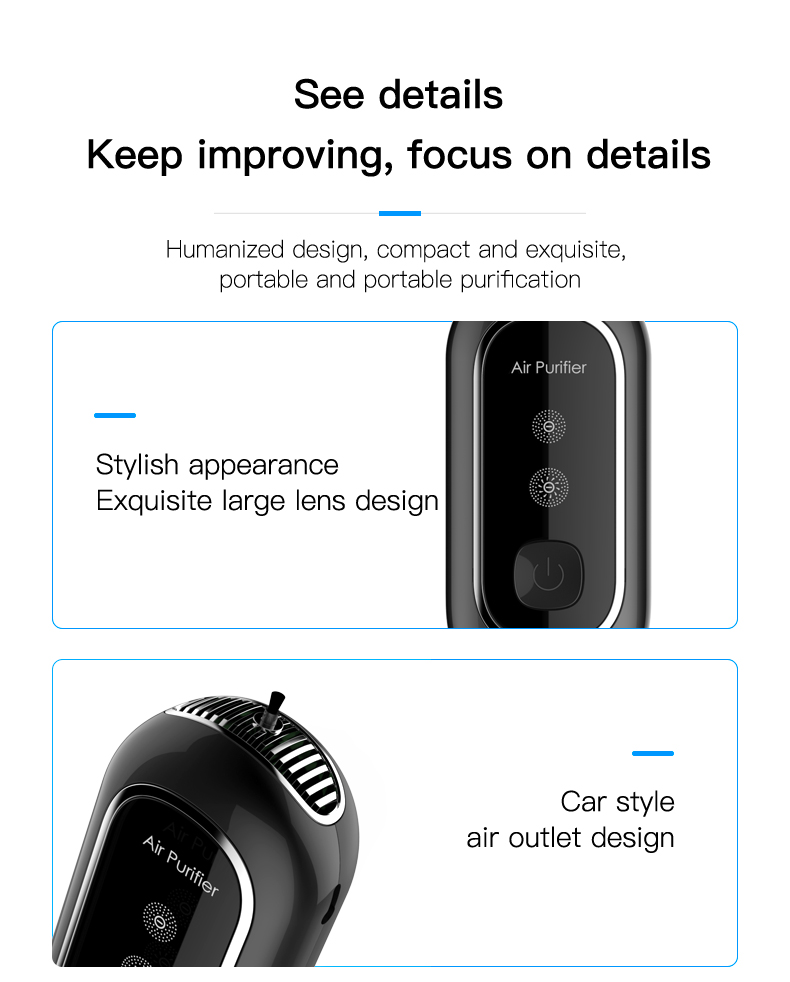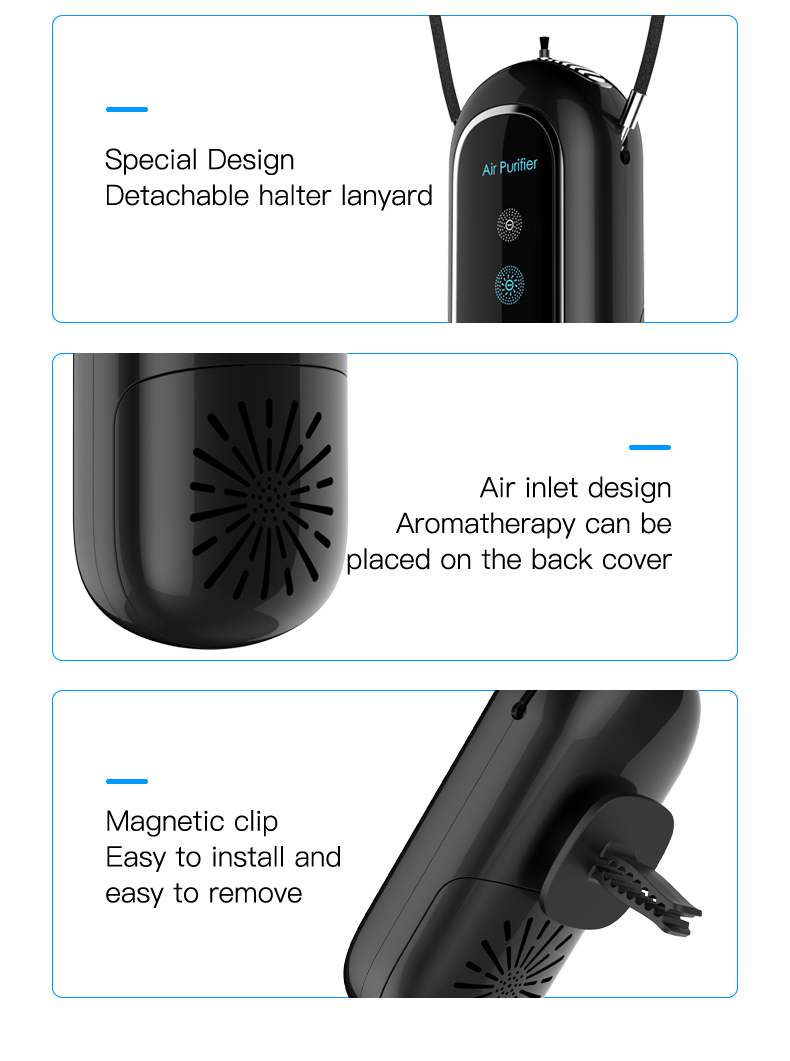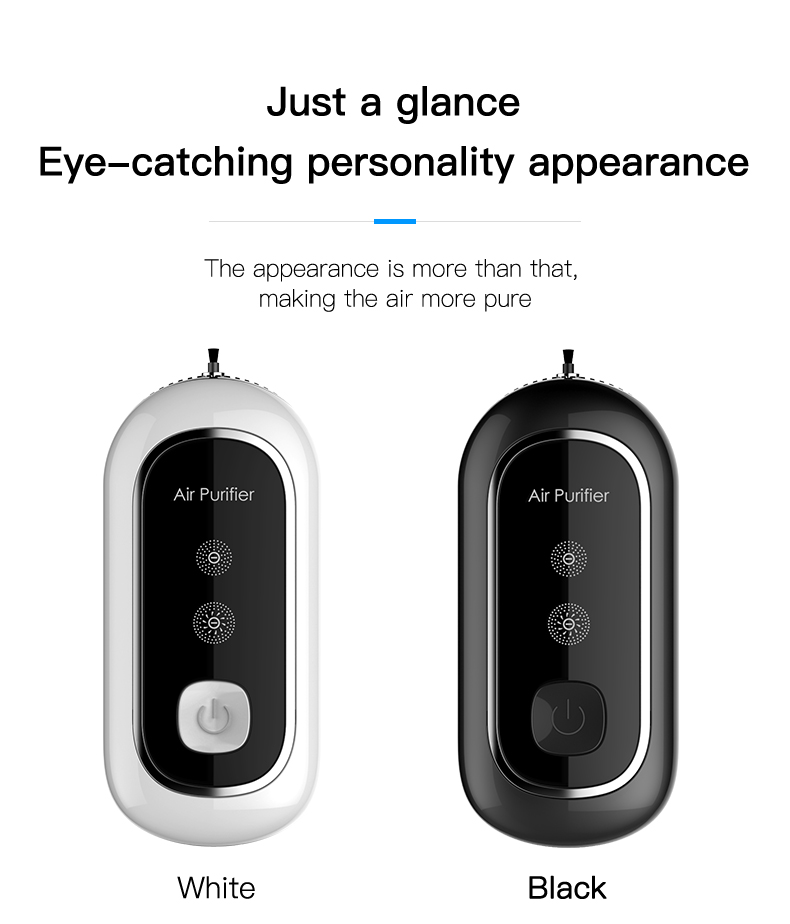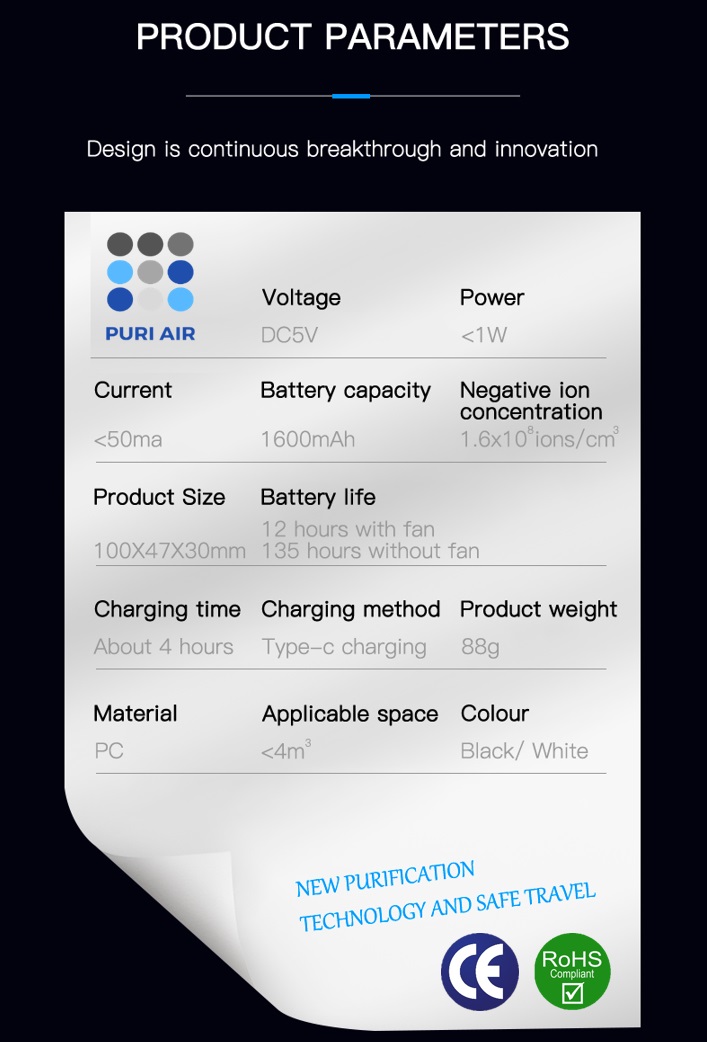 | Zone | Weight | Delivery Fee (RM) |
| --- | --- | --- |
| West Malaysia | First 1.00 kg | 4.99 |
| | Extra 1.00 kg | 2.00 |
| East Malaysia | First 0.50 kg | 14.30 |
| | Extra 0.50 kg | 5.10 |