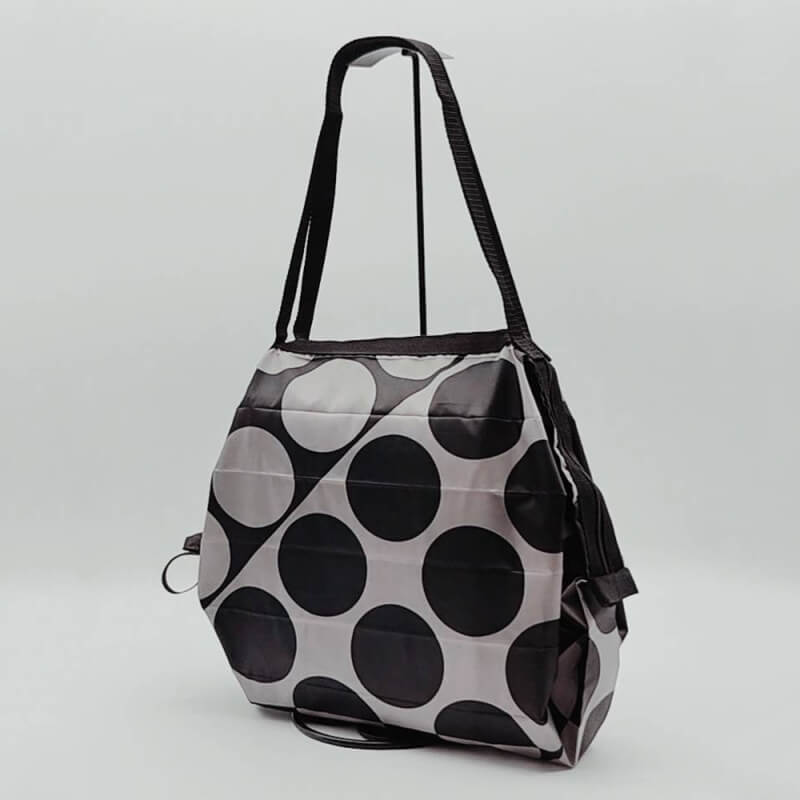 POPCORN, the lightest bag in the world, was founded in 1973 in Chiavari, Italy, a beautiful vacation destination. It was co-founded by a talented Italian design couple, Goran and Donatella. Goran played a key role in the bag's design, while Donatella focused on color palettes and print designs. The inspiration behind the POPCORN collapsible lightweight bag came from Goran's desire to alleviate the chronic back and shoulder pain his beloved wife Donatella experienced due to carrying a large amount of design materials and working for long hours.

Drawing from his expertise in bag craftsmanship and advanced techniques, Goran collaborated with Donatella's rehabilitation physician to develop the exclusive patented concept of the POPCORN folding lightweight bag. This not only resolved Donatella's long-standing shoulder and back pain but also became the only premium bag in Italy that successfully combined ergonomic research and design patents. The couple, benefiting from the bag themselves, dedicated themselves to promoting and expanding its reach.

The POPCORN bag, incorporating the concept of ergonomic design, embodies Italy's top fashion sense, featuring a unique and fashionable hexagonal curved structure that combines practicality with ergonomic decompression technology. Every design detail has a purpose and functionality, making it a renowned and timeless classic in the fashion industry. The bags are 100% made in Italy, using materials sourced from the country of origin. They are meticulously crafted by hand, utilizing the expertise of skilled artisans and even repurposing a second-hand sewing machine to create these exceptional Italian handmade bags.

POPCORNGREEN has introduced the collapsible eco-friendly travel bag. It replicates the classic design of the POPCORN bag, incorporating exclusive patents and a hexagonal curved structure to reduce weight. It features a spacious opening, zipper protection, and a stable shape. When rolled up for storage, it transforms into an ultra-compact size resembling a European dessert, the "Cinnamon Roll." This makes it incredibly convenient for carrying and storing, making it the perfect accessory for your outings or travels, offering both environmental friendliness and style.
| Zone | Weight | Delivery Fee (RM) |
| --- | --- | --- |
| West Malaysia | First 3.00 kg | 6.00 |
| | Extra 1.00 kg | 2.00 |
| East Malaysia | First 0.50 kg | 14.30 |
| | Extra 0.50 kg | 5.10 |