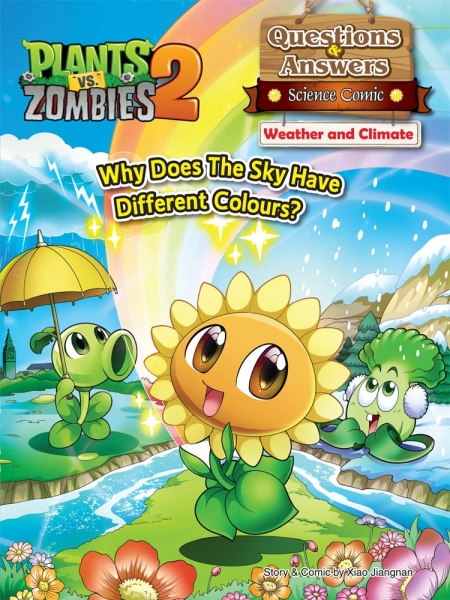 ISBN:9789672172604
Book Title:Plants vs Zombies 2 ● Questions & Answers Science Comic: Weather and Climate - Why Does The Sky Have Different Colours?
Series:Questions & Answers Science Comic
Author:Xiao Jiangnan
Binding Type:

Soft Cover, Coloured Printed, 152 pages




Synopsis:
The four seasons (spring, summer, autumn and winter) and conditions of the sky (cloudy, sunny, rainy, windy and snowy) are all wonders of weather.

Climate and weather are closely related to our lives. People have been striving to explore scientific topics such as how to understand the weather better, grasp the pattern of climate change and how they can serve the people.

This book introduces 44 facts about weather and climate through humorous comic stories. Readers will be able to understand basic knowledge about weather and climate. They can also learn about various weather phenomena and common prevention methods to prevent climate disaster. Furthermore, they can develop curiosity to explore the exciting world of science.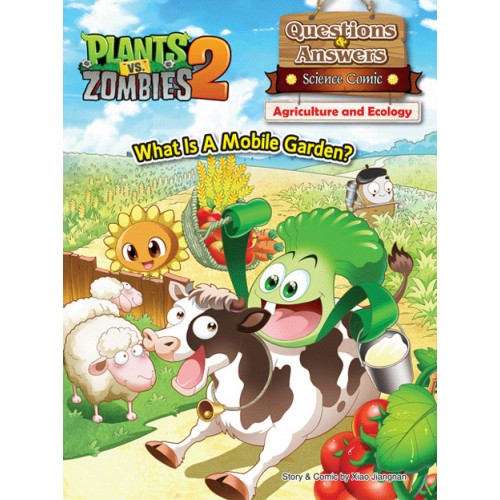 | Zone | Weight | Delivery Fee (RM) |
| --- | --- | --- |
| West Malaysia | First 1.00 kg | 4.80 |
| | Extra 1.00 kg | 2.00 |
| East Malaysia | First 1.00 kg | 13.00 |
| | Extra 1.00 kg | 9.00 |
| Australia, New Zealand | First 0.50 kg | 56.56 |
| | Extra 1.00 kg | 48.10 |
| Austria, Denmark, Finland,Mexico,Ireland, Switzerland | First 0.50 kg | 58.82 |
| | Extra 1.00 kg | 40.91 |
| Brunei, Cambodia, Laos | First 0.50 kg | 51.01 |
| | Extra 1.00 kg | 51.98 |
| Belgium,France, Germany, Netherlands, Spain, U.K | First 0.50 kg | 64.19 |
| | Extra 1.00 kg | 36.71 |
| China | First 0.50 kg | 42.18 |
| | Extra 1.00 kg | 33.78 |
| Bangladesh,Brazil,Iraq, Pakistan,Qatar, Russia, S.Arabia, UAE | First 0.50 kg | 59.32 |
| | Extra 1.00 kg | 43.21 |
| Ghana, Mongolia,South Africa | First 0.50 kg | 70.68 |
| | Extra 1.00 kg | 61.37 |
| Philippines | First 0.50 kg | 44.79 |
| | Extra 1.00 kg | 33.86 |
| Canada, United States | First 0.50 kg | 52.55 |
| | Extra 1.00 kg | 43.09 |
| Hong Kong | First 0.50 kg | 31.95 |
| | Extra 1.00 kg | 28.42 |
| India | First 0.50 kg | 51.01 |
| | Extra 1.00 kg | 40.15 |
| Indonesia | First 0.50 kg | 51.38 |
| | Extra 1.00 kg | 42.37 |
| Japan | First 0.50 kg | 45.74 |
| | Extra 1.00 kg | 39.48 |
| Macau | First 0.50 kg | 55.46 |
| | Extra 1.00 kg | 38.50 |
| Singapore | First 0.50 kg | 32.83 |
| | Extra 1.00 kg | 26.99 |
| Taiwan | First 0.50 kg | 36.17 |
| | Extra 1.00 kg | 33.20 |
| Thailand | First 0.50 kg | 39.41 |
| | Extra 1.00 kg | 31.73 |
| Vietnam | First 0.50 kg | 60.55 |
| | Extra 1.00 kg | 39.82 |
Self Pickup Point
Description (RM)
Delivery Fee (RM)
Self Pickup Point
United Publishing House (M) Sdn. Bhd.
Lot 3-055, 3rd Floor, Endah Parade Shopping Mall
1, Jalan 1/149E, Taman Sri Endah,
57000 Bandar Baru Sri Petaling, Kuala Lumpur.
Monday~Friday 9am~6pm
0.00