Size (length*width*height): 16cm x 17cm x 12cm
What's in the box:
1 x Kodak Video Monitor CFH-V15

1 x Power Adapter

1 x Camera Base

1 x Mounting Kit

1 x Quick Installation Guide
Product details of Kodak CFH-V15 Video Monitor - HD Wi-Fi Security Camera with 2-way audio, 350 pan & 105 tilt (Black)
Video Monitor CFH-V15
HD Wi-Fi video monitor with 2-way audio and 350 pan/tilt
FEATURES:
Connecting You to What Matters Most
We all lead busy lives these days and you know what they say...you cant be in two places at one time. Or can you? The CONNECTED FAMILY HOME System keeps you connected to the people, places and pets that you value most no matter where you are in the world. The KODAK Video Monitor CFH-V15 lets you keep an eye on your home and valuables when youre not there or check in on your pet or loved ones with instant HD color streaming video and two-way audio to any smart phone or device. Whether youre at a friends, at work, or on vacation, you can view what matters most to you within seconds. With smooth video and crisp digital audio, youll feel like youre right there with them.
Easy, Innovative and Flexible
The KODAK Video Monitor CFH-V15 has the ability to pan 350 left and right and tilt 105 up and down. The CFH-V15 connects directly to your smart phone or device via Wi-Fi using your existing wireless network. The CFH-V15 is accessed and controlled remotely via the free iSecurity+ app for ANDROID and iOS operating systems. Alerts and events are automatically sent to your phone. Exclusive built-in smart software reduces false alarms so you only get the most relevant alerts. Automatic night mode is also a technical innovation delivering the finest night vision on the market today.
Ease of installation Forget hassling with installation CDs and complicated user manuals. All you have to do to get the CFH-V15 up and running is download the free iSecurity+ app to your mobile device. You dont even need a computer or laptop.

Technology and Innovation
Built-in Wi-Fi repeater extends your existing wireless home network. The state-of-the-art low lux CMOS imaging sensor with cutting edge IR filters offers exceptional daylight images with vibrant colors and unparalleled night vision performance. Two-way audio transmission is a standard feature and works with all APPLE iOS and ANDROID devices. Free Service The CFH-V15 comes with 1 day, lifetime event recording to the cloud of full motion video and audio
Free Service
The CFH-V15 comes with 1 day, lifetime event recording to the cloud of full motion video and audio.
Pet Highlight Reel
Never miss a moment
The KODAK Video Monitor for Pets CFH-V15 comes with proprietary pet detection technology that can identify your four-legged loved ones, from dogs to cats, and even rabbits! The Pet Highlight Reel turns everyday video events of your furry friends into cute montages for you to relive your pets most memorable moments.
Talk to your pets on the go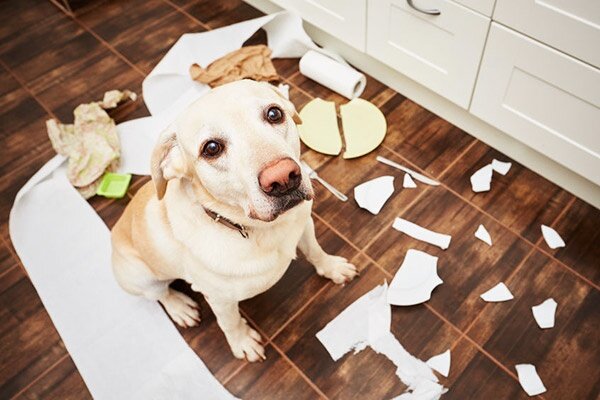 Use 2-way audio to listen and talk to your furry friends through a built-in microphone and speaker. Through the mobile app (Android, iOS), you can interact with your pets (or ask them to stop chewing on your shoes) from anywhere around the world.
Share your pets fun and lovable memories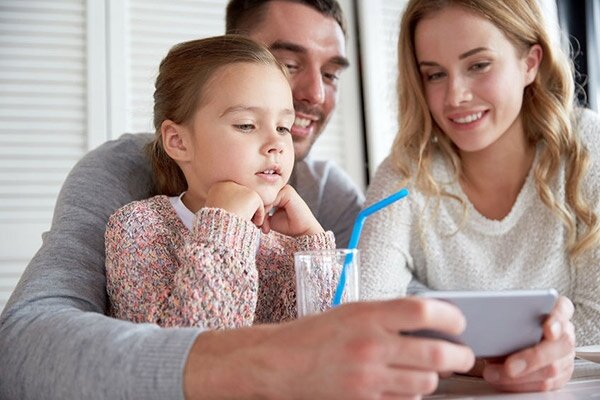 Share your pets most lovable and entertaining events. After the Pet Highlight Reels are generated, simply save the video files to your mobile devices gallery. You can then post, tweet, upload, or email away to show the world just how cute your furry friend is.

Enhance your experience with innovative & secure technology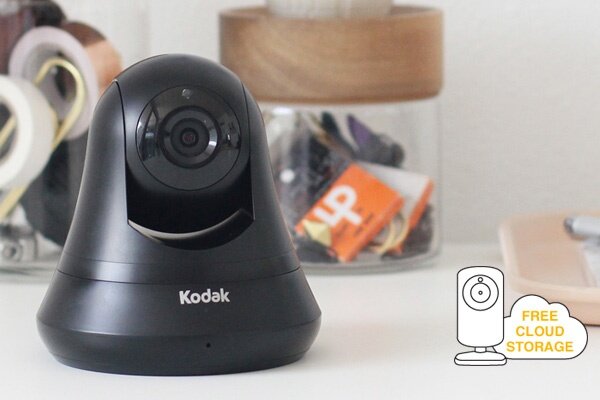 The KODAK Video Monitor for Pets CFH-V15 lets you check on, talk to, and capture memories of your pets while youre away. Our proprietary pet detection technology automatically detects, records and safely stores video events of your pets in the cloud with Lifetime 1-Day Cloud Storage (premium storage plans available for purchase). Our deep neural network has been trained on tens of thousands of pictures of different pets, allowing your camera to easily spot your furry friends.
Activate the Pet Highlight Reel to turn everyday video events of your furry friends into cute montages for you to relive and share your pets most memorable moments using the free and secure iSecurity+ app (iOS, Android). With the KODAK Video Monitor for Pets CFH-V15, youll always stay close to your loved ones.
Smart Detection
Say good-bye to nuisance alerts
While all KODAK Video Monitors come with motion-triggered notifications, you may not want to receive alerts notifying you of lighting changes or of leaves rustling outside your window. With Smart Detection, you can choose to receive an alert only when a person is seen to reduce false alarms by up to 98%.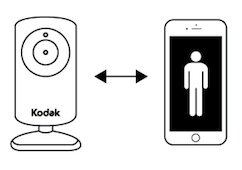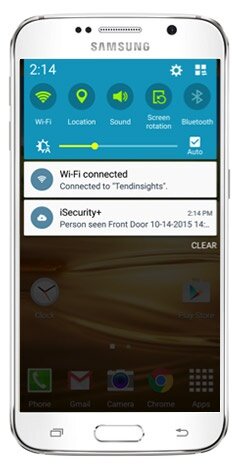 Get real-time updates on meaningful events
You deserve to know what's really going at home. Smart Detection lets you categorize and filter your motion-triggered notifications by "Activity", such as a moving vehicle, or by "People" -- for enhanced situational awareness.
Browse your events timeline quicker
After a long day away from home, you don't want to go through dozens of events. When Smart Detection is combined with free Lifetime 1-Day Cloud Storage, you get to filter and playback only the most important events that occurred throughout the day.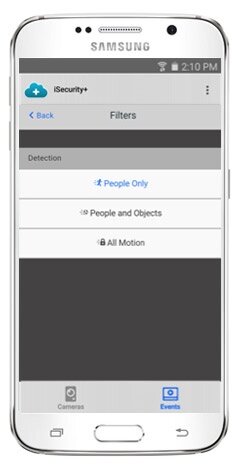 Additional Information
| | |
| --- | --- |
| Weight | 354 g |
| Dimensions | 10 x 10 x 12 cm |
| Brand | Kodak |
| Warranty | 1 Year |
| Resolution | 1280720, 640360, 320180, 16090 |
| Sensor | 2MP 1/3 inch CMOS Sensor |
| Zone | Weight | Delivery Fee (RM) |
| --- | --- | --- |
| West Malaysia | First 1.00 kg | 9.50 |
| | Extra 1.00 kg | 2.50 |
| East Malaysia | First 1.00 kg | 25.00 |
| | Extra 1.00 kg | 25.00 |
| ZONE 8 | First 1.00 kg | 180.00 |
| | Extra 1.00 kg | 55.00 |
| ZONE 13 | First 1.00 kg | 305.00 |
| | Extra 0.50 kg | 85.00 |
| ZONE 5 | First 1.00 kg | 85.00 |
| | Extra 0.50 kg | 25.00 |