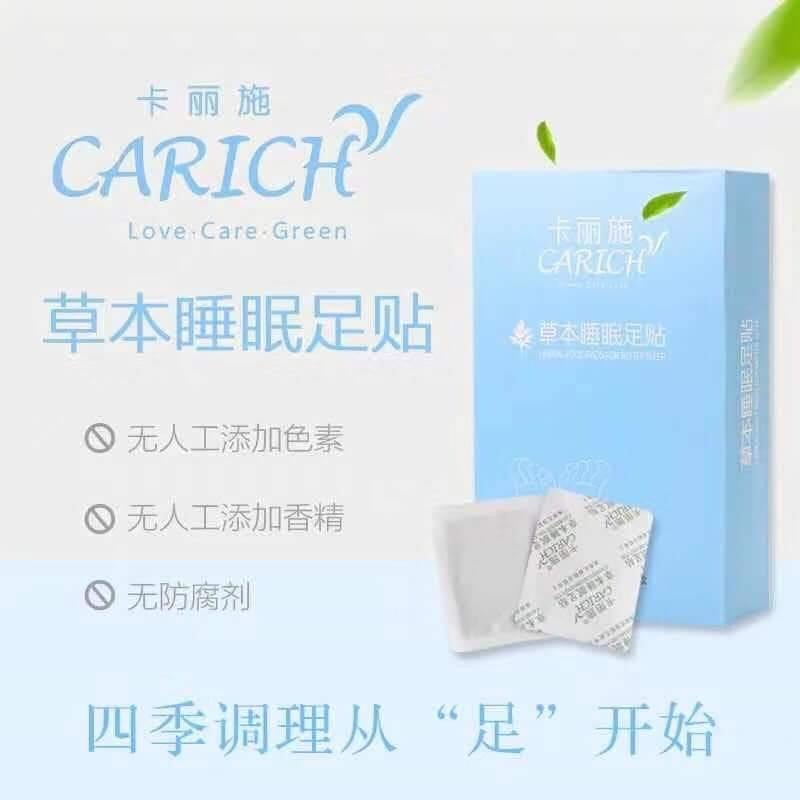 绿叶?卡丽施 草本睡眠足贴?
不仅可以贴脚底,还可以贴肚脐,贴颈椎,贴膝盖,可以帮助身体排出湿气,寒气,促进血液循环,刺激穴位,杀菌止痒!
脚容易冰凉?别怕!
卡丽施草本睡眠足贴,好眠更养足!
草本配方,吸附身体湿气、舒缓身体疲劳;
促进新陈代谢,促进睡眠、改善便秘、口臭及腹胀现象;
活化细胞,排出体内湿气,缓解足底和关节部位的压力;
暖足温养、祛除寒意 、放松心情。
精选艾草精华、生姜精华、竹炭精华,晚上贴排解体内湿气,
温养一日疲劳,早上撕开,开启轻松舒适每一天。
适应人群:亚健康、普通人 、老人 、成人 、儿童 ,
冬天来临之季给自己的脚来一次保养吧!
人之脚犹如树之根
树枯根先竭,人老脚先衰
草本睡眠足贴吸附身体湿气舒缓身体疲惫,给您的双脚最舒心的呵护。
?绿叶足贴告诉你体内有湿气的表现:
? 头发爱出油易掉发,面部油亮 ?
? 睡觉留口水、口臭、身体浮肿有异味 ?
? 浑身无力,常感疲倦,精力不集中 ?
? 脸色苍白暗黄,耳内湿(耳禅湿) ?
? 机能衰退,对房事不感兴趣质量不高 ?
? 睡觉打呼噜,痰多咳嗽,常有胀气 ?
? 大便稀黏腥臭,粘稠(不易冲掉) ?
? 感到累,连说话都懒得说,没劲儿 ?
? 眼袋下垂,肥胖,减肥后反弹 ?
? 阴部潮湿(瘙痒异味)菌类腐败 ?
如有以上1~2种症状,说明体内有湿气,就要祛湿排毒,健脾和胃了。
排毒除湿请用最高品质的足贴,高品质大众价,将体内湿气和毒素一扫而光,还你健康如初!
今天我尝试用草药足贴睡觉。 今天早上醒来的时候,我发现草药袋是湿的。 这是因为体内的湿气。
你是否有以下症状?
1.头发爱出油易掉发,面部油亮
2.睡觉留口水、口臭、身体浮肿有异味
3.浑身无力,常感疲倦,精力不集中
4.脸色苍白暗黄,耳内湿(耳禅湿)
5.机能衰退,对房事不感兴趣质量不高
6.睡觉打呼噜,痰多咳嗽,常有胀气
7.大便稀黏腥臭,粘稠(不易冲掉)
8.感到累,连说话都懒得说,没劲儿
9.眼袋下垂,肥胖,减肥后反弹
10.阴部潮湿(瘙痒异味)菌类腐败
如有以上1~2种症状,说明体内有湿气,就要祛湿排毒,健脾和胃了。
排毒除湿请用最高品质的足贴,高品质大众价,将体内湿气和毒素一扫而光,还你健康如初!
推荐卡丽施草本睡眠足贴— 零售价Rm25.90有20贴,用过你就知道多好了!
草本配方,吸附身体湿气、舒缓身体疲劳;
促进新陈代谢,促进睡眠、改善便秘、口臭及腹胀现象;
活化细胞,排出体内湿气,缓解足底和关节部位的压力;
暖足温养、祛除寒意 、放松心情。
Today i try to use the herbal foot patch to sleep. This morning when i woke up i found that the herbal bag is wet. It is because the toxin water in the body.
Do you have the following symptoms?
1. Hair loves oil and is easy to hair loss, facial oil is bright
2. Sleeping, leaving mouth, bad breath, body edema, smell
3. Being weak, often feeling tired, not focused
4. The face is pale and dark, and the ear is wet (ear zen wet)
5. The function is declining, not interested in sexual intercourse, the quality is not high.
6. Sleeping and snoring, coughing, often flatulence
7. The stool is sticky and sticky, sticky (not easy to wash)
8. Feeling tired, even talking too lazy to say, no strength
9. Eye bags drooping, obesity, rebound after losing weight
10. Pussy damp (itching odor) fungal spoilage
If there are 1 or 2 kinds of symptoms above, it means that there is moisture in the body, it is necessary to detoxify, spleen and stomach.
Detoxification and dehumidification, please use the highest quality foot stickers, high quality mass price, sweep away the body's moisture and toxins, and you are as healthy as ever!
Recommended Carlisle Herbal Sleep Foot Sticker - Retail price Rm25.90 has 20 stickers, you will know how good it is!
Herbal formula that absorbs body moisture and soothes body fatigue;
Promote metabolism, promote sleep, improve constipation, bad breath and bloating;
Activate cells, excrete moisture from the body, and relieve stress on the soles and joints;
Warm feet to warm, remove chill, relax.