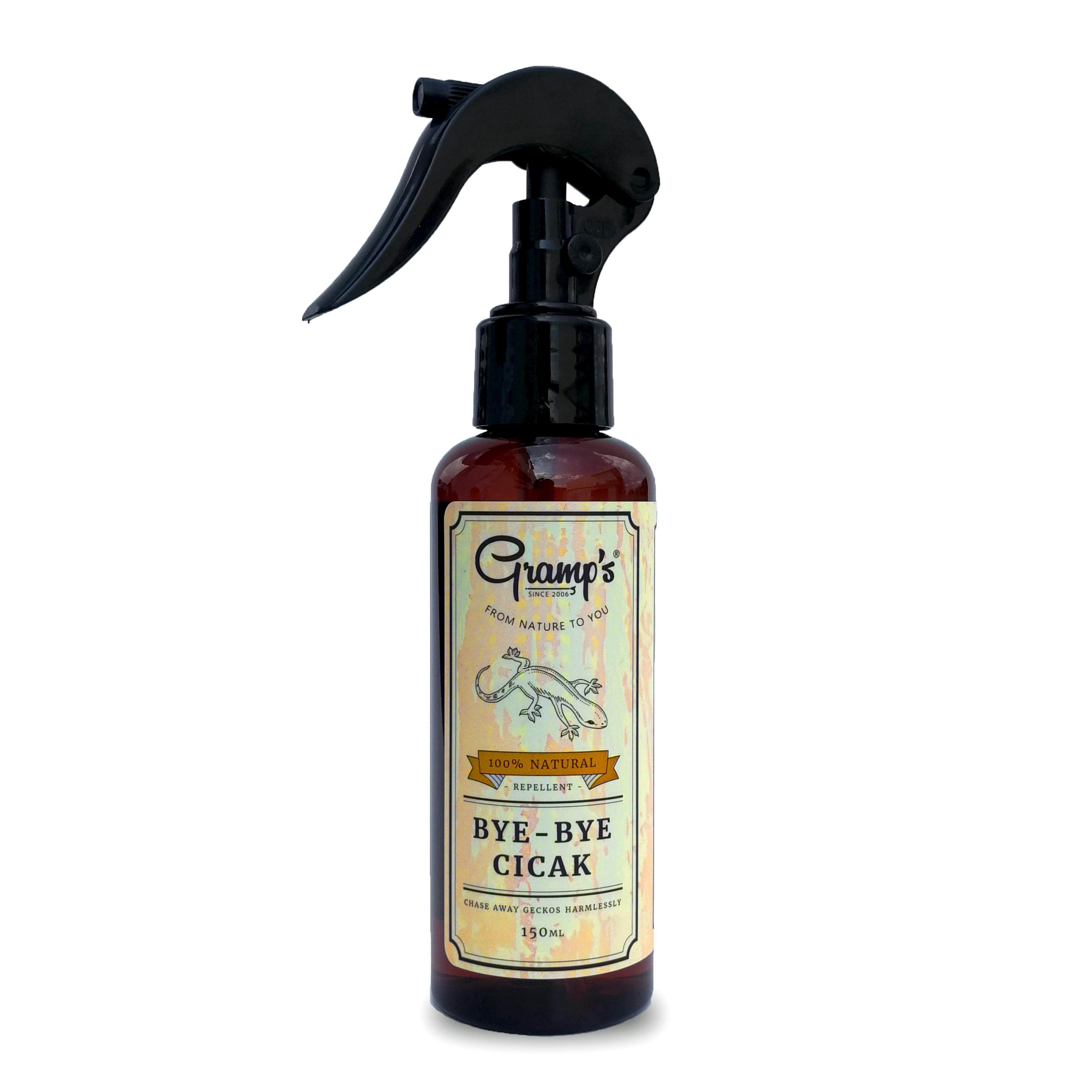 What's in the box:
1 x Gramp's Asia Bye Bye Cicak 150ml
Gramp's Asia Bye Bye Cicak 150ml
Chase away geckos harmlessly
Bye-Bye Cicak (gecko) repellent functions to repel cicak and also small insects in the living area functioning as a pest control. The repellent formulation works by stinging the body when it comes to contact with the sprayed area making it extremely unpleasant for the cicak. At the same time the smell emitted from the repellent discourages the cicak from moving further into your living space. 150ml equavalent to 300 spray per bottle.
Shake the bottle before use. Spray the repellent on the ceiling and wall sections especially behind wall frames and high cupboard areas. This will prevent small insects and cicak from roaming the high areas of the place. The sprayed repellent will fall down onto the floor area and will also repel cockroaches and ants (cicaks preferred food source) from roaming the floor sections. Consequently,it will deprive the cicak from its food and forces it to leave the sprayed area.
| Zone | Weight | Delivery Fee (RM) |
| --- | --- | --- |
| West Malaysia | First 1.00 kg | 4.80 |
| | Extra 1.00 kg | 2.00 |
| East Malaysia | First 1.00 kg | 13.00 |
| | Extra 1.00 kg | 9.00 |