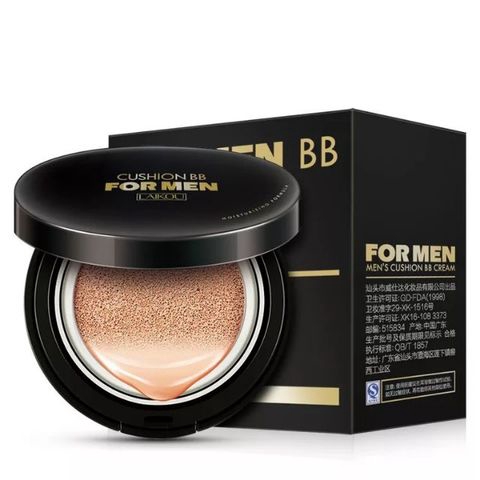 Size (length*width*height): 5cm x 8cm x 8cm
For men's BB cream, use a special powder to gently rub the dull sponge cushion, apply a proper amount of BB cream, and then gently press on the applied area until the BB cream covers the skin evenly. In the local need for the concealer, it can be taken and pressed multiple times.
After use, you can purchase a replacement core without purchasing a set cream.
Color choice: natural color, wheat color
Efficacy: Invisible concealer, modified pores, waterproof and sweat-proof, brighten the skin, isolation protection, moisturizing, refreshing oil control.
Shelf life: 3 years, used within 1 year after opening.
Suitable for all skin types, especially for dull, sloppy, uneven skin.
男士BB霜使用附带专用粉补轻轻暗哑海绵气垫,沾取适量BB霜, 再需要涂抹的部位轻轻按压, 直到BB霜均匀覆盖肌肤。 在局部需要遮瑕部位, 可多次沾取并按压。
使用完毕,可以购买替换芯, 不需要购买套装霜。
颜色选择: 自然色、小麦色
功效: 隐形遮瑕、修饰毛孔、防水防汗、提亮肌肤、隔离防护、补水保湿、清爽控油。
保质期:3年, 开封后1年内使用。
适合肤质:适合任何肤质, 尤其用于暗哑、瑕疵、肤色不均的肌肤。