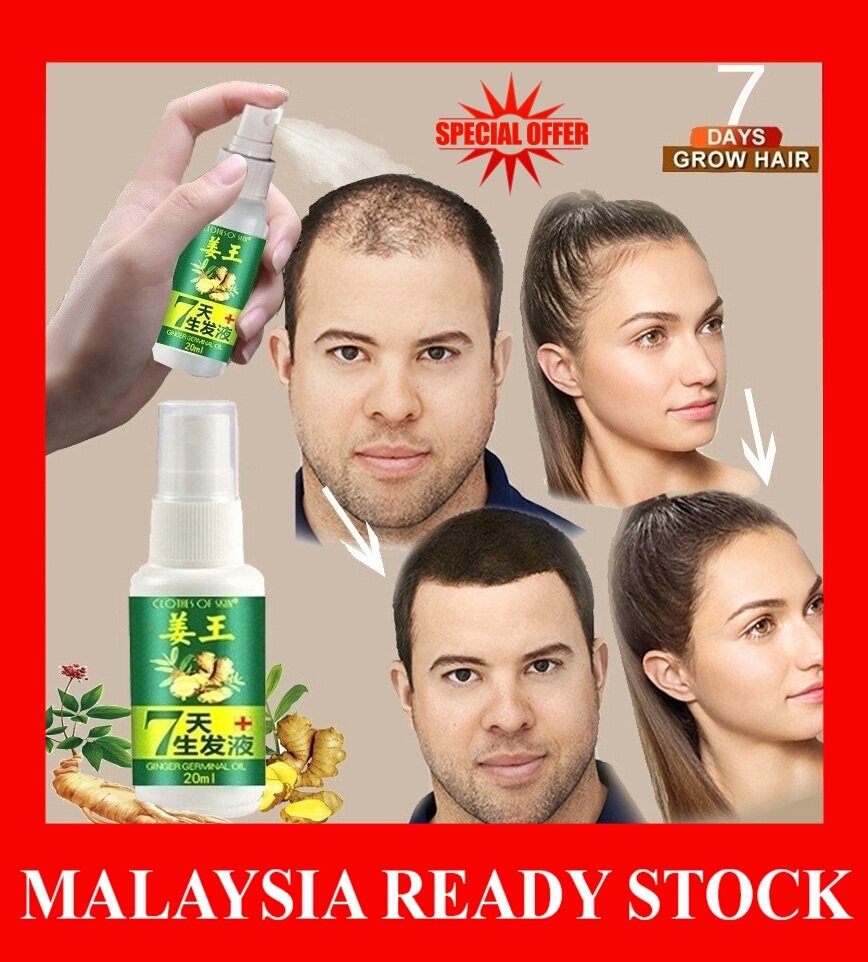 【Ready Stock】30ml Ginger Hair Growth Serum Hair Loss Treatment Hair Care for Men and Women 姜王 生姜头发液

* Ginseng, ginger, polygonum multiflorum, angelica and other ingredients effectively nourish the scalp, promote hair growth and improve hair loss.

* Hair growth solution using herbal ingredients can effectively strong hair and prevent hair loss.

* Nourish hair roots, awaken hair follicles and stimulate hair follicles to grow more healthy hair.

* Provide the nutrients needed for hair growth, improve the growth environment, and stimulate the hair to grow more thick black hair.

* Oil control to prevent clogging of pores, leaving hair fresh and supple.

* Let you have dark hair and thick hair, and you can do your favorite hairstyle, improve your external image and temperament.

How to use: Drop the product into the hair loss area, try to drip it on the scalp, then massage it gently with the fingertips for 2-3 minutes until it is absorbed. Use 2-3 times a day.

姜王 生姜头发液

使用方法:用前洗干净头发,等到头发半干时,将本品喷于所需处,尽量喷于头皮上,然后用指腹适度按摩2-3分钟至吸收即可(用后无需再次洗头),每天2-3次效果更佳!

#ginger oil

#oil

#ginger

#ginger germinal oil

#ginger hair oil

#姜王

#ginger germinal

#hair oil growth

#essential oil ginger

#hair ginger

#now ginger essential oi

#ginger hair growth

#ginger essential

#hair growth germinal oil

#ready stock essential oil

#essential oil

#hair

#hair growth
| Zone | Weight | Delivery Fee (RM) |
| --- | --- | --- |
| West Malaysia | First 1.00 kg | 9.00 |
| | Extra 1.00 kg | 3.00 |
| East Malaysia | First 1.00 kg | 10.00 |
| | Extra 1.00 kg | 3.00 |