Powerful Body Slimming Oil –活力纤体瘦身精油
100 % Pure Essential Oil Blends


Main Action


Enhance Metabolic
Fat Burning
Detoxifying
Improving Digestion
Cleanse the Lymphatic System
Increasing Energy Levels
Breaking Down Sugar for Absorption



Powerful Body Slimming Oil Blend contains a proprietary blend of these essential oils:-








Fenugreek Seed Essential Oil

Fenugreek seed essential oil may have a positive role in supporting weight loss as both a metabolic enhancer and an appetite suppressant. Increased metabolic output burns more energy and can accelerate fat loss.


Grapefruit Essential Oil


As one of the top essential oils for weight loss, grapefruit has been shown to help with cellulite, overeating, weight loss, and toning, as well as stress, and uplifting the mind and thoughts. On emotional and spiritual levels, grapefruit is said to address a person's self-acceptance, self-abuse, eating disorders, and body image.


Lemon Essential Oil

This oil has a gentle detoxifying effect on the body, increases physical energy levels, and may address intestinal parasites and a multitude of digestive ailments. On an emotional and spiritual level it can affect a person's self-judgments and self-approval.










Peppermint Essential Oil

Peppermint oil is great for a huge array of digestive issues, stimulates the mind, and helps with candida (which often influences weight). Emotionally and spiritually it uplifts heavy emotions, such as depression, and increases optimism and motivation.



Ginger Essential Oil

Ginger oil is well-known for digestion or digestive issues. It also increases energy, warms the body, and acts as a tonic and a stimulant to the system. Emotionally and spiritually, ginger creates empowerment. It's warming and stimulating properties stimulates our inner strength, our willingness to change, and our refusal to being powerless or defeated in our life.



Cinnamon Essential Oil

Cinnamon oil is said to enhance the work of all the other essential oils for weight loss. With that it's also been found to impact healthy insulin levels, improve digestion and circulation, gently detox the body, strengthen the immune system. Emotionally and spiritually, cinnamon is said to increase our self-love, improve our body image and acceptance, and allows us to feel free to be ourselves.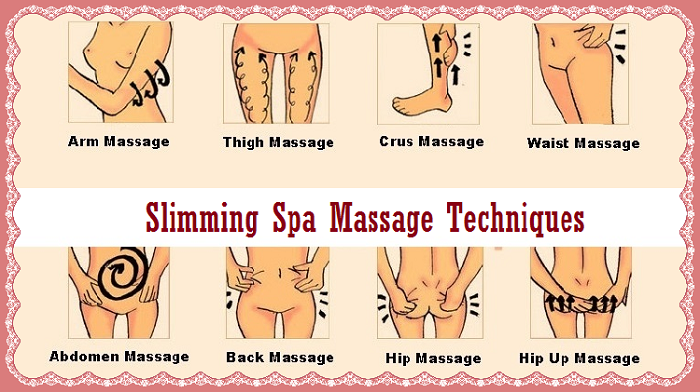 Suggested Usage:


Pour 10 to 15 drops of Powerful Body Slimming Oil between hands and massage gently onto cleansed body skin. Use twice daily, morning and evening. Suitable for all skin types.



Other Usage Guidelines:

Added/Mix to Body Lotion
Added/Mix to Body Mask
Added/Mix to Body Scrub
Added/Mix to Massage Cream or Massage Oils
Blending with Others Essential Oils


Product Shelf Life :

2 years under well storage situation and stored away from direct sun light.


Recommended Skin Types:

All Skin Type
| | | |
| --- | --- | --- |
| Zone | Order Total (RM) | Delivery Fee (RM) |
| West Malaysia | Above 20.00 | 3.00 |
| East Malaysia | Above 20.00 | 5.00 |