1/3
FingerTec DIY Metal Casing
Product Information
Size (length*width*height): 27cm x 3cm x 26cm
What's in the box:
Product Details ofFingerTec DIY Metal Casing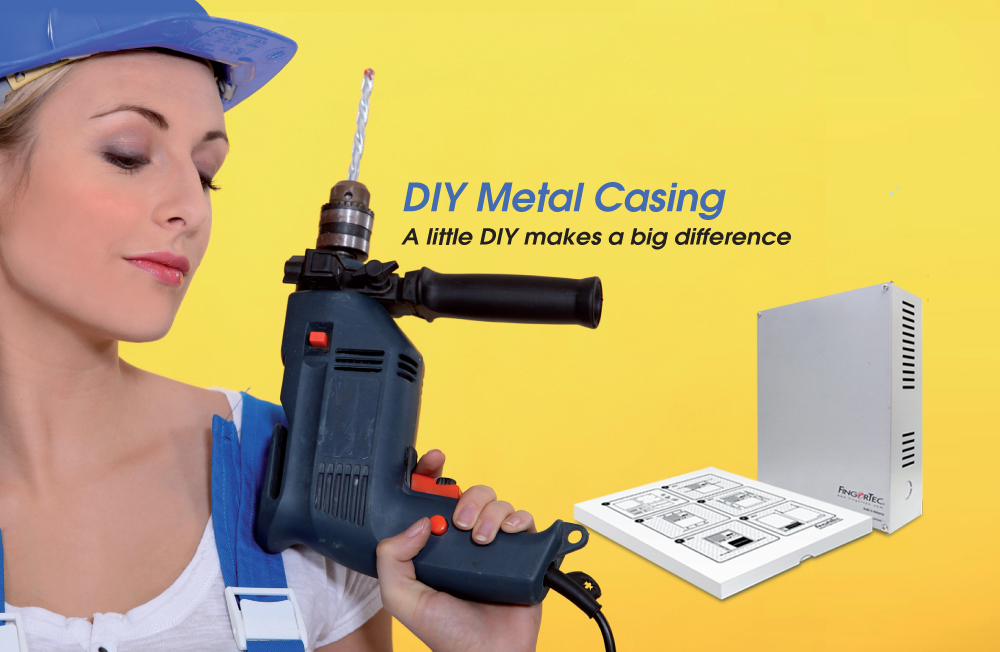 FingerTec DIY Metal Casing is specially designed based on a Do-it-Yourself concept to house FingerTec AdapTec TA/Plus and backup battery.
The casing is made of Zinc Alloy, which is a robust material to hold and protect the inner accessories.
It provides a pleasant looking facade when installed on wall, or can be concealed above the ceiling. The DIY design helps to reduce space and absorb impact during transportation.
INSTALLATION GUIDE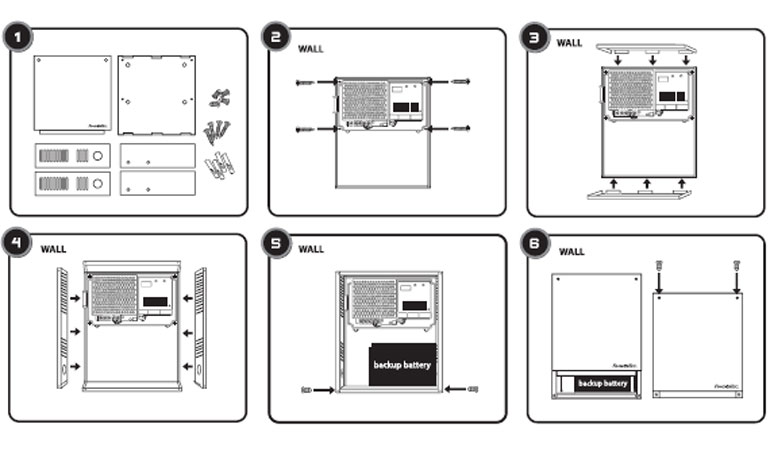 SPECIFICATIONS
DIMENSION (mm)
After installed: 210(L) x 75(W) x 250(H)
Packing box: 220(L) x 22 (W) x 256 (H)
WEIGHT
1.15 Kg
MATERIAL
Zinc Metal
Shipping Information
| Zone | Weight | Delivery Fee (RM) |
| --- | --- | --- |
| West Malaysia | First 1.00 kg | 9.50 |
| | Extra 1.00 kg | 2.50 |
| East Malaysia | First 1.00 kg | 25.00 |
| | Extra 1.00 kg | 25.00 |
| ZONE 8 | First 1.00 kg | 166.00 |
| | Extra 0.50 kg | 75.00 |
| ZONE 13 | First 1.00 kg | 423.00 |
| | Extra 0.50 kg | 139.00 |
| ZONE 5 | First 1.00 kg | 118.00 |
| | Extra 0.50 kg | 60.00 |
| ZONE 2 | First 1.00 kg | 85.00 |
| | Extra 0.50 kg | 33.00 |
| ZONE 1 | First 1.00 kg | 59.00 |
| | Extra 0.50 kg | 17.00 |
| ZONE 3 | First 1.00 kg | 113.00 |
| | Extra 0.50 kg | 92.00 |
| ZONE 4 | First 1.00 kg | 102.00 |
| | Extra 0.50 kg | 28.00 |
| ZONE 6 | First 1.00 kg | 144.00 |
| | Extra 0.50 kg | 49.00 |
| ZONE 7 | First 1.00 kg | 156.00 |
| | Extra 0.50 kg | 70.00 |
| ZONE 9 | First 1.00 kg | 214.00 |
| | Extra 0.50 kg | 49.00 |
| ZONE 10 | First 1.00 kg | 177.00 |
| | Extra 0.50 kg | 70.00 |
| ZONE 11 | First 1.00 kg | 354.00 |
| | Extra 0.50 kg | 97.00 |
| ZONE 12 | First 1.00 kg | 375.00 |
| | Extra 0.50 kg | 134.00 |