Wowo pure ginger hair shampoo
蜗蜗纯姜洗发露

WoWo pure ginger anti hair loss shampoo [five effects]

1. Improves scalp blood circulation
2. Anti-dandruff
3. Prevents hair loss and hair breakage
4. Stimulates hair follicle cells to promote hair growth
5. Provides oil control to inhibit bacterial growth Supple, moist, smooth and soft! All goodness in one bottle!


蜗蜗纯姜洗发露,一款高端洗发露,0硅油!0刺激!0添加!
带给头皮、头发SPA级天然呵护!
精选野生凤姜,采用现代化生物萃取工程技术,结合热配法工艺进行精细加工,蜗蜗推出具有千年历史底蕴的现代植物护发产品。
1. 优质野生凤姜汁等多种活性营养成分,无添加色素、 香精。
2. 能迅速而有效激活头皮层毛囊组织细胞,平衡毛囊组织PH值,有效控制清理头皮多余油脂
3. 修复受损毛鳞片,营养发根,有效解决脱发及头皮屑、头皮痒、头皮组织损伤等问题
4. 剌激毛囊、疏通毛囊、促进毛囊酸的生成,恢复毛囊生长功能,使头发再次得到发育生长。
5. 保持头发丝润柔滑、头皮健康舒适。



Only Sell 100%
Original & Official Authentic
WOWO Products!!!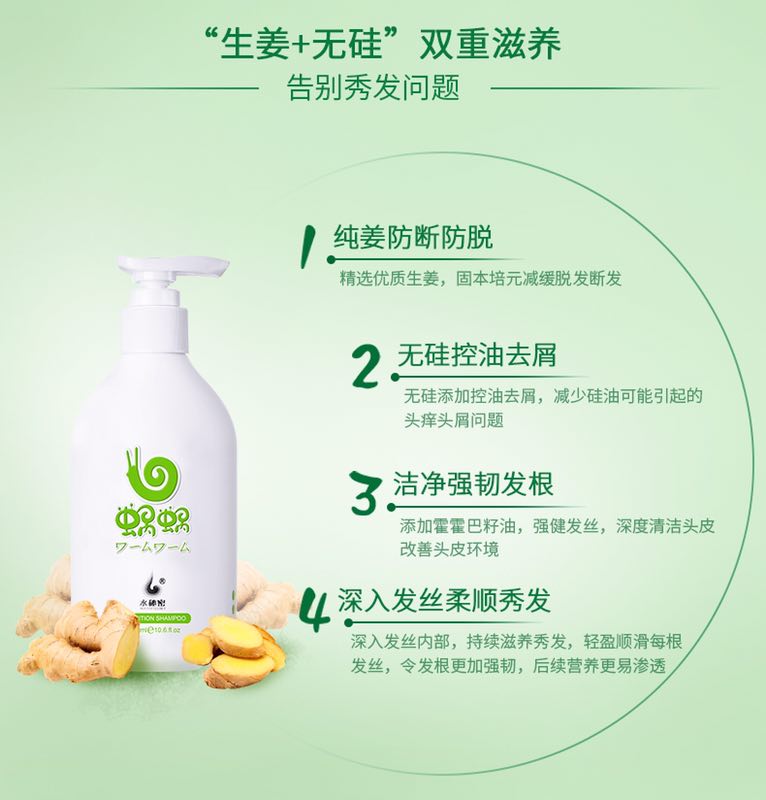 生姜有很好的促进局部血液循环的功效加快新陈代谢,内含有姜酚、姜酮、姜烯酚,统称"姜辣素"
"姜辣素"的一大作用就是扩张血管,促进血液循环,而血液循环会给毛发带来更多的营养和生长速度!
蜗蜗男女老少,孕妇小孩
都能用的放心产品
‼️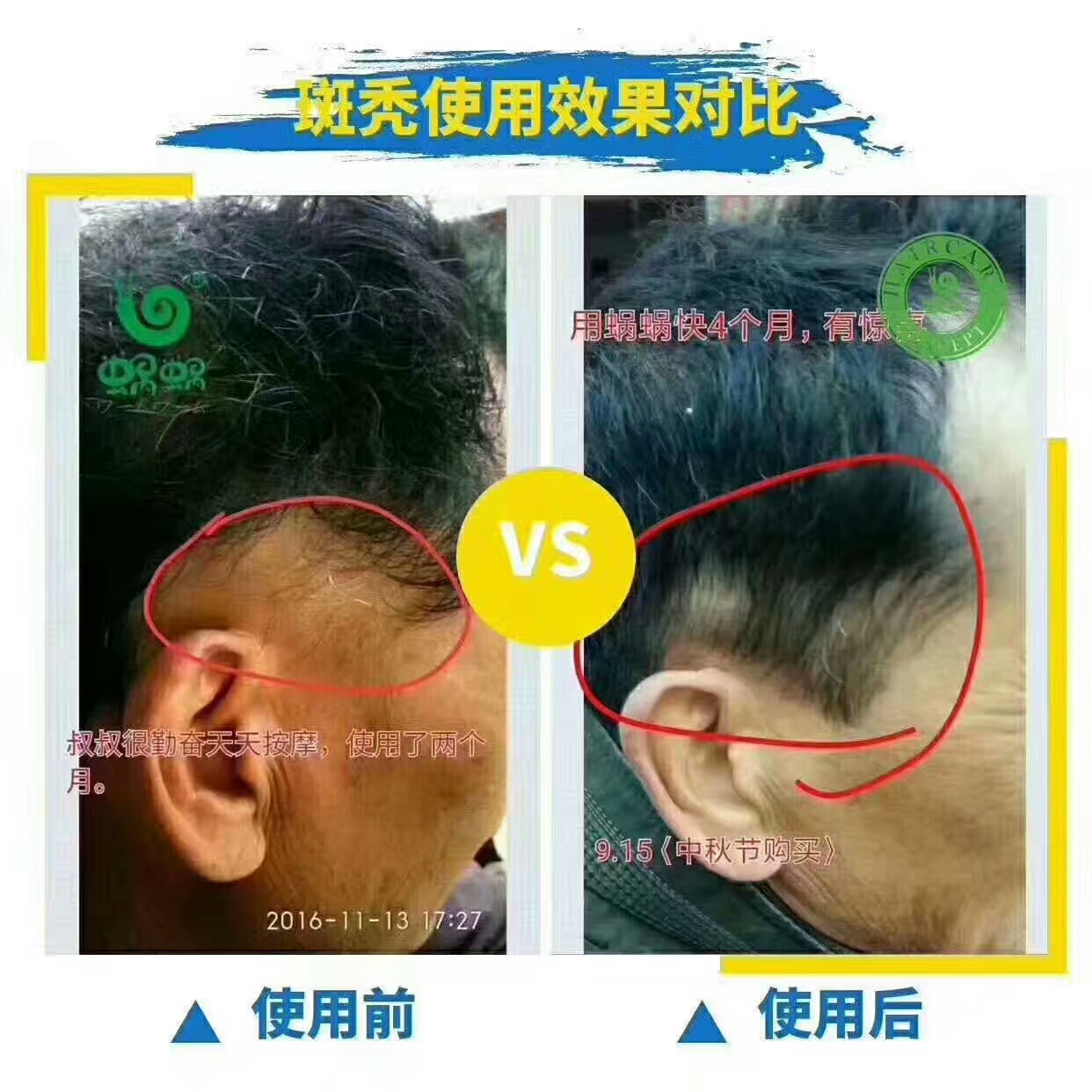 1. Fully wet your hair with warm water. Lather some
WoWo shampoo on your palm and apply on your
hair by massaging your scalp with your finger pulp.

Do not use your nails to scratch your scalp. Initially,

it is normal if there is little foam formed as the hair
is still dirty.

Do not apply too much shampoo as it is
concentrated.

Repeat the procedure, this time using your fingers
to guide excess foam down your hair.


【用蜗的朋友请注意】
* 用蜗期间不要中断,如果途中去用硅油洗发水,会前功尽弃
* 长期使用硅油洗发水的朋友,在转换蜗蜗无硅油洗发水以后,也许会出现以下情况头屑,头痒,头油,脱发增加。。。。
* 这是无硅油纯姜在代谢硅油清理排泄的过程,请朋友坚持使用,一定会看到效果
* 蜗蜗不是神药,但是确实是解决秀发困扰的好产品,健康环保的产品
Free gift with every purchase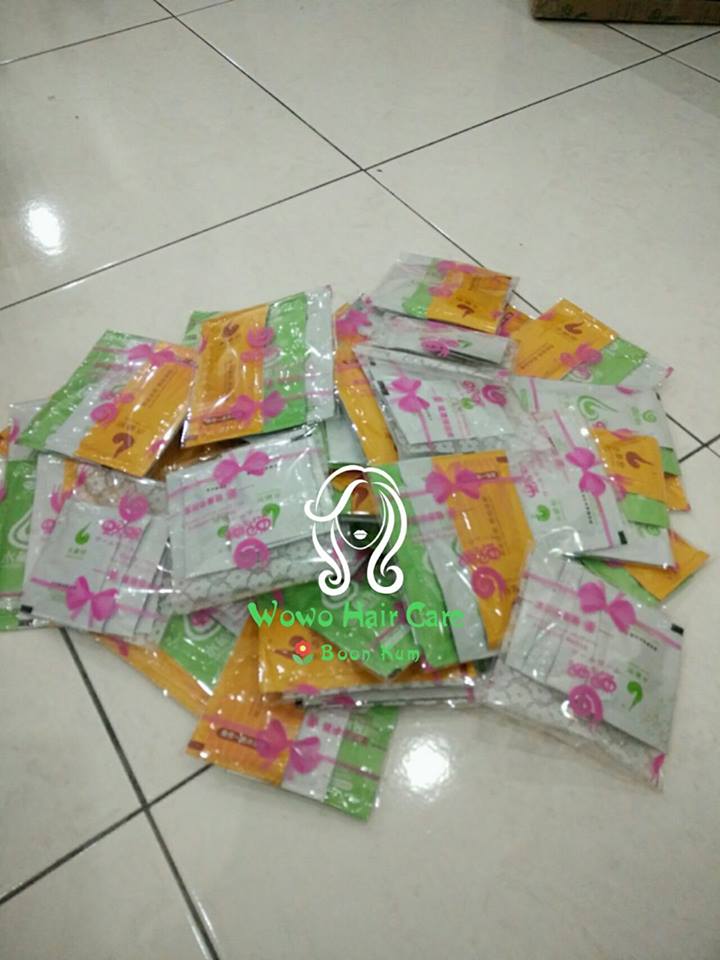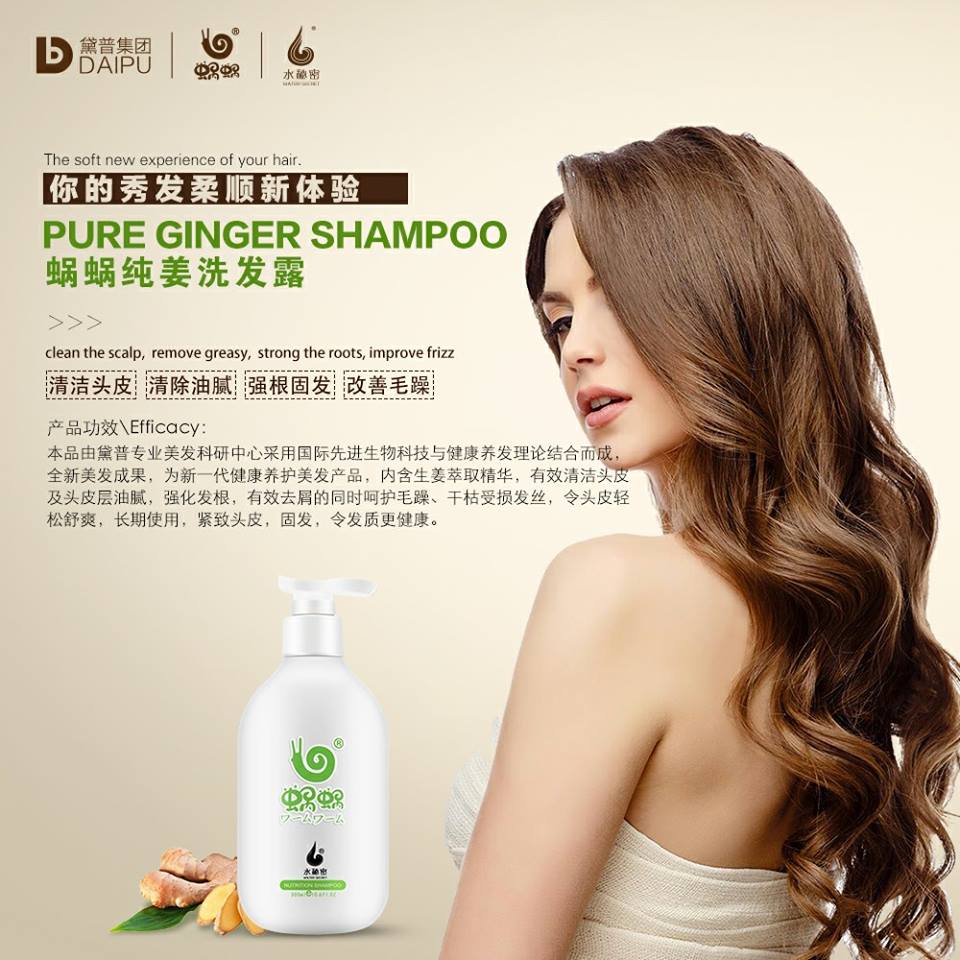 | | | |
| --- | --- | --- |
| Zone | Weight | Delivery Fee (RM) |
| West Malaysia | First 1.00 kg | FREE |
| East Malaysia | First 1.00 kg | 10.00 |