Model: Y1 2 Specifications: 15 cm long and 6 cm wide Note: Please read the instructions on the package before using. This product Filter disposable design, new Filter replacement to complete the discarded can. Product is a consumable commodity. The 4. Commodity situational picture for reference only, actual shipping free bath showerhead group. 5 disposable filter heart, the golden part becomes black inner layer is the change.
安裝除氯沐浴器 泡沫快速沖洗潔淨 省水又省時
保護肌膚 從現在開始
Y1型~沐浴/泡澡/美容/交叉式導水過濾器 家庭加量型
外殼 P C防暴材質!耐溫50度C以下.透明外觀清楚看得見內裝材料,使用期限也看得見
用得實在、放心!
內裝材料來源
1.遠紅外線小磁球製造台灣.天然遠紅外線陶土陶燒成(小分子水)
2.KDF除重金屬銅鋅合金美國進口.國際N S F認證
3.亞硫酸鈣.熱水除氯.日本進口.食品認證
4.椰殼炭除氯.斯里蘭卡進口.國家原廠製造
交叉式導水過濾器導水讓水分經過每一個角落, 材料不浪費!增加濾水器使用壽命!
榮穫多國專利~美國、日本、台灣、韓國、中國、德國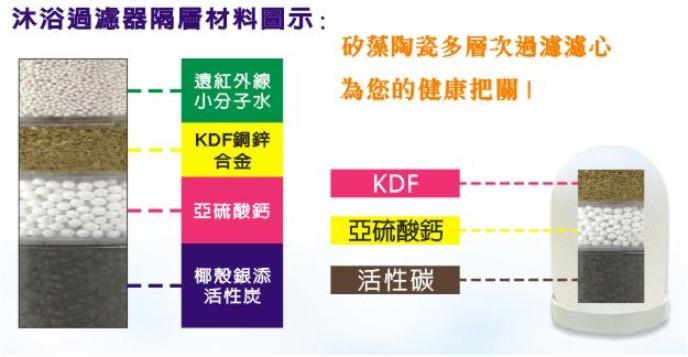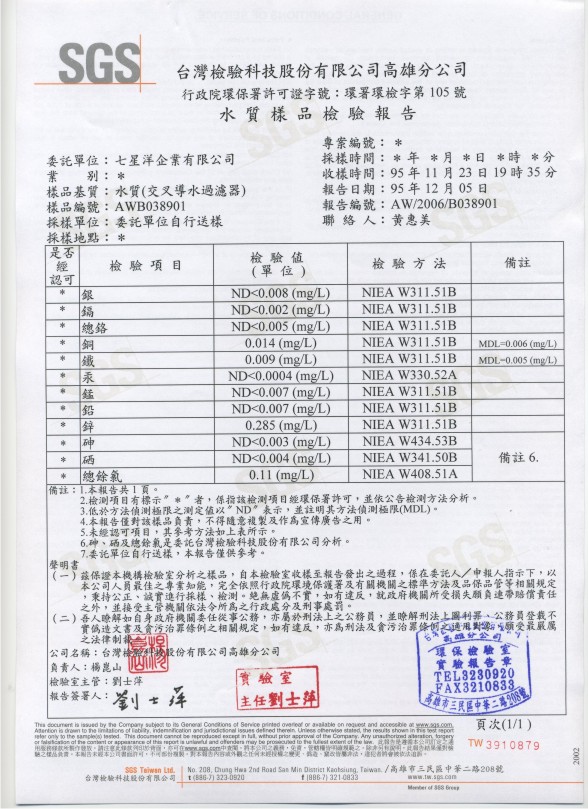 本商品規格

1.型號:Y1 2.規格:長15公分 寬6公分 注意事項: 1.使用前請先閱讀包裝上說明。 2.本品濾心為丟棄式設計,新濾心更換完成整個丟棄即可。 3.本品為消耗性商品。 4.商品情境圖片僅供參考,實際出貨不含沐浴蓮蓬頭組。 5.拋棄式濾心,內層金色部份變黑色就是該換的時候。
| | | |
| --- | --- | --- |
| Zone | Weight | Delivery Fee (RM) |
| MY | First 0.10 kg | FREE |
| | Additional 0.10 kg | FREE |
Shipping Info
Order process take 1~3 days, and international shipping will take about 10~14 days

Important Notification:
1. PChomeSEA acts as a buying agent and does not provide product warranty.
2. Please check whether product specs (including voltage, plug type, frequency, etc.,) applys in your country.