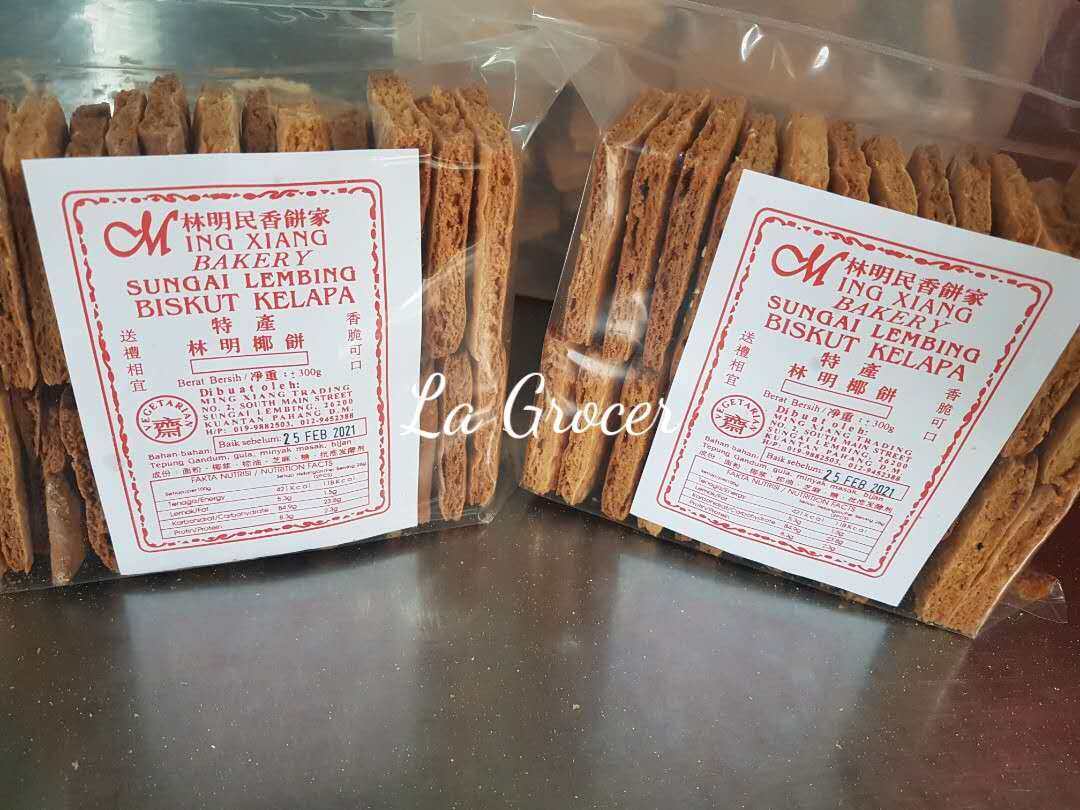 What's in the box:
SUNGAI LEMBING COCONUT BISCUIT
Biskut Kelapa (coconut biscuit) is produced by Ming Xiang Bakery.
The main ingredients are wheat flour, sugar, vegetable oil, sesame seed and coconut. per packet of 300 gms. The coconut biscuit is very crunchy, fresh and tasty. It goes along well with "kopi o" (black coffee).
林明民香饼家老招牌特产
来到sungai lembing 必买的特产 林明椰饼
此款饼干非常脆弱,运输过程难免会撞碎少许,所以完美主义者愼拍。不过,我们会尽力包装完好,将问题减到最低。