What's in the box:
Stihl SR420 Powerful Mistblower (Made In Germany)
Powerful mistblower with comfortable shoulder straps. Standard with cone, deflection and double deflection mesh.

Features:
Anti-vibration system
Intense vibration at the handles of power tools can lead to long-term effects on blood vessels in the hands and arms. STIHL has therefore developed an effective anti-vibration system whereby the oscillations from the machine's engine are dampened which significantly reducesvibrations at the handles.
Carrying system
Mistblowers are equipped with a practical carrying system. Weight is evenly distributed across the shoulders and back to ensure maximum user comfort.
Multi-function control handle
Easy, comfortable thumb-operated control means the operator's hand never leaves the handle.
STIHL ElastoStart
STIHL ElastoStart reduces the shock caused by the compression of the engine during starting. The compression shock is taken away from the user's joints and muscles through a spring or rubber element in the starter handle.
*Spare Part Available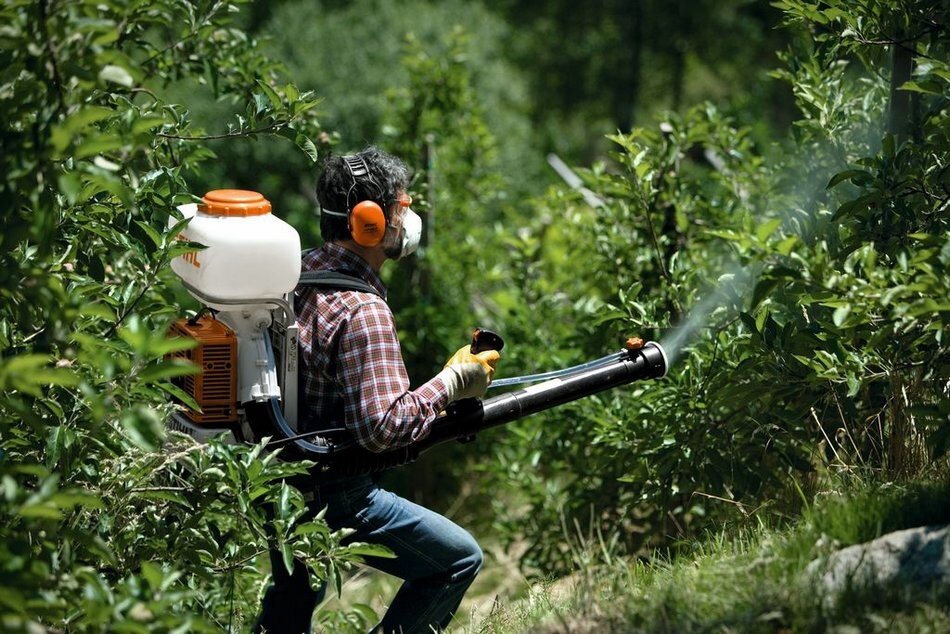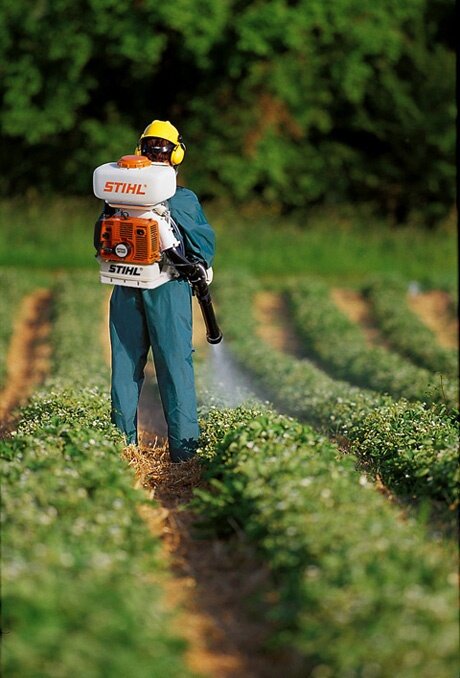 Specification:
Capacity cm3                                              56,5
Capacity cu-in                                            3,45
Weight kg                                                    11,1
Weight Pounds                                           24,5
Sound pressure level dB(A)                   101
Sound power level dB(A)                         114
Sound power level dB(A)                         113
Vibration value, right m/s2                       2,3
Container capacity l                                  13
Maximum air flow m3/h                             1.26
Horizontal spray width m                          12
Maximum air flow cf/min                            742
Performance kW                                         2,6
Performance PS                                         3,5
Tank volume l                                              1,50
Fuel tank capacity oz                                 50,7
Air throughput with Round Nozzle m3/h 750
Air throughput with Round Nozzle cf/min 441
| | | |
| --- | --- | --- |
| Zone | Weight | Delivery Fee (RM) |
| WM | First 5.00 kg | 7.50 |
| WM | Additional 1.00 kg | 1.50 |
| EM | First 1.00 kg | 30.00 |
| EM | Additional 1.00 kg | 12.00 |