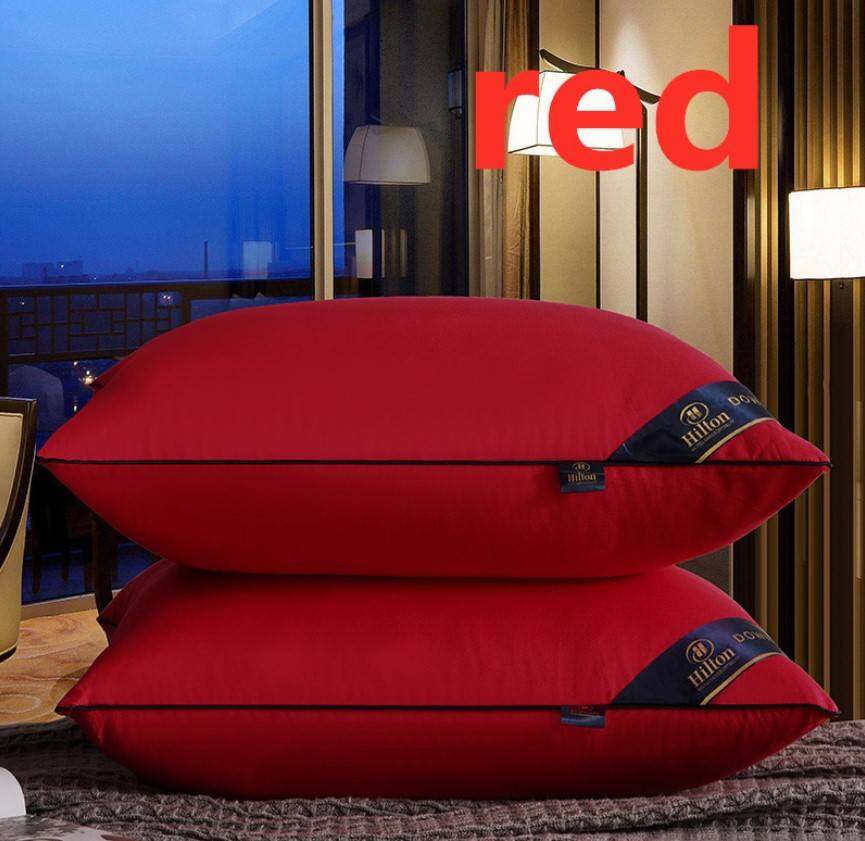 Hilton branded 5 star hotel pillow
-OEM product (vacuum before ship) , flat bantal
- Made with high quality fine selected down (Feather)
- Light and soft.
- 1 unit
- 2 height 5 colors for your choice.
- Good sleeping experience.
- Durable & long lasting to use.
- Cold fabric. Naturally Cooling.
- Naturally absorbent and resistant against bacteria and allergens.
Material - Fine selected down with anti bacterial technology
Size - 48cm x 74cm
Weight - 600G / 850G
Advice:The pillow core is relatively bulky, so it must be vacuumed and shipped before delivery. After the buyer receives the pillow core, the pillow core needs to be naturally restored for a few days, or exposed to the sun for a day, before the pillow is restored to the factory's fluffiness!