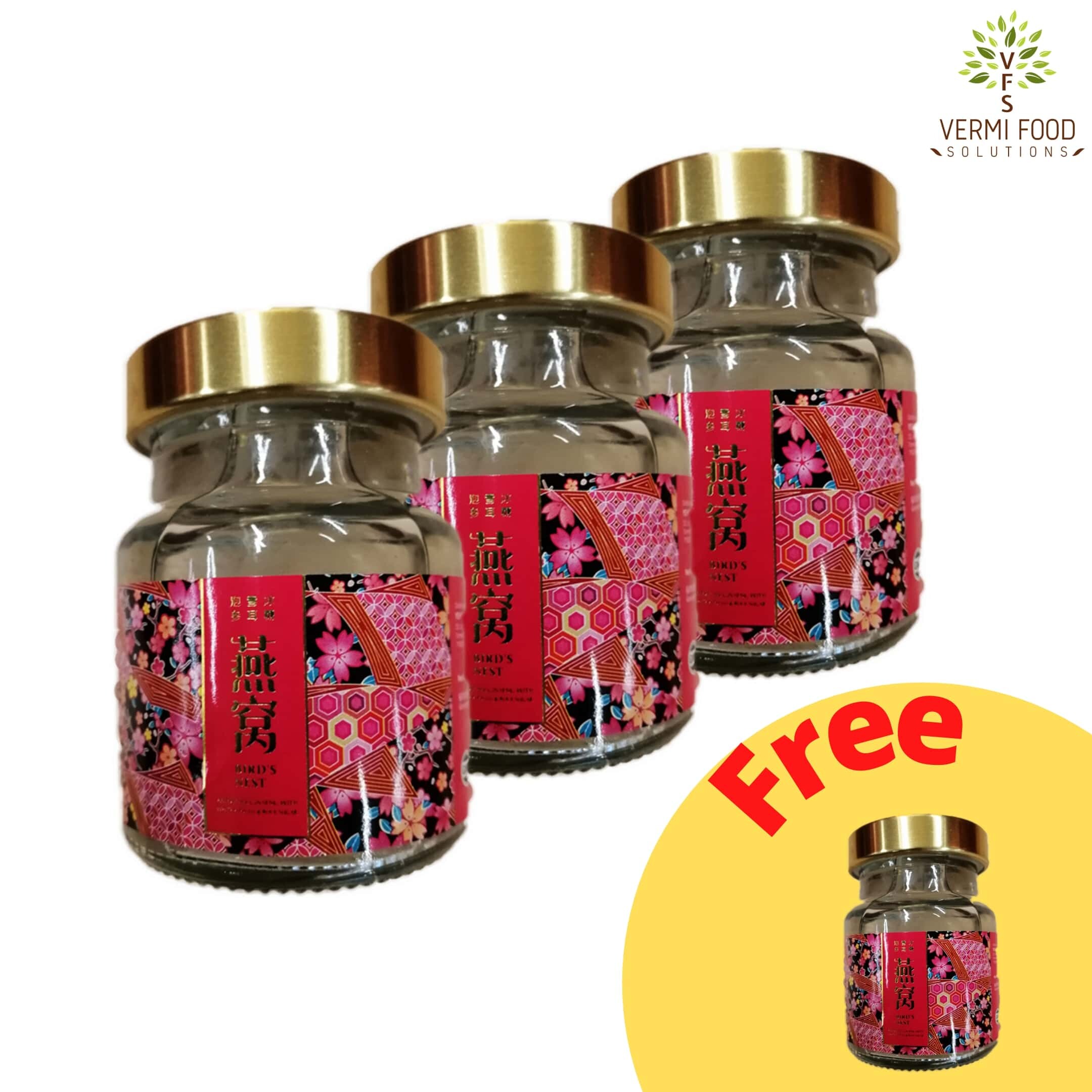 Souper Tang Birds Nest with American Ginseng, White Fungus & Rock Sugar is made from genuine all-natural premium quality Birds Nest. We proudly avoid using bleaching agent, preservatives, artificial colouring and flavouring.
Souper Tang Bird's Nest Health Benefits:
1) Improvement of Skin Health (Texture)
2) Easy Digestibility and Health Rejuvenation
3) Supplement for Parental and Postnatal Health
4) Anti-Aging Health/Supplement Food
5) Promote Eye Health
6) Cleanse lungs and regulate the respiratory system
7) Promote radiant skin and better complexion
8) Provide gentle cooling effect by reducing body "heat"
How to Consume:
Souper Tang Bird's Nest is best to consume with an empty stomach.Chill or warm the bottle to your liking.
汤师父泡参雪耳冰糖燕窝选用马来西亚沙捞越纯正上等燕窝配上特选泡参,雪耳及冰糖以真空封盖,然后再以全自动灭菌真空包装处理,确保燕窝维持其高品质,其制造过程乃以高科技配上食品卫生及安全管理系统(HACCP)以确保它严谨卫生,绝不含人造色素,香料及防腐剂。即开即喝,方便饮用,是一家大小共享的滋润尚品。可随人口味,冷热皆宜。请于开瓶后之24小时内饮完。燕窝素有"东方珍品,稀世名药"之誉。很多人认识燕窝,但不一定了解燕窝。从明朝开始,大概有十几种中医药典籍都有对燕窝的功效进行描述。根据传统中医理论,燕窝属性平,是一种不寒不燥的滋补圣品,归肺、肾和胃经,主要的补益是滋阴润燥。而根据现代医学,燕窝对于 "呼吸系统和抗病毒" 具有广谱抑制作用,同时还能提高人体免疫力抗衰老和延缓皮肤老化。
| Zone | Weight | Delivery Fee (RM) |
| --- | --- | --- |
| West Malaysia | First 1.00 kg | 5.00 |
| | Extra 1.00 kg | 5.00 |
| East Malaysia | First 1.00 kg | 20.00 |
| | Extra 1.00 kg | 10.00 |