COLOR : RED
DIMENSION : 285 X 210 X 330MM
POWER VOLTAGE : 230-240
VOLTCAPACITY : 2.5 LITER
Features
1. No More Reboilling
2. Freshly Boiled Water
3. Energy Saving
4. Low Level Shut Off
5. Safety Auto Lock
6. Selective Servings
7. 3 Tier Water Filtration System
8. 3 Seconds Instant Hot Water Supply
9. Environmental Friendly
10. Temperature Display


The SEERS Thermos Flask uses core "Nanocrystal Tube", a non-metallic hydro-isolation water heating technology. Boiled water is supplied by the Nano Tube and is ready with 2-5 seconds when required. Compared to traditional hot water dispensers that has fluctuates in water temperature, water sterilisation is done during the heating process in the SEERS Thermos Flask. The SEERS Thermos Flask overcomes the disadvantages such as re-boiling water that is mixed with impurities, furring and metal particles. All the components used are within the country's safe standard. The power saving is approximately 98% on standby mode hot water dispenser and 50% energy saving compared with other traditional dispensers on the keep warm mode. With the all new SEERS Thermos Flask, you can get hot water within only 3 seconds without any worries of high electricity consumption. New upgrading features of this thermos come with filtration system, users can choose whether they need cartridge or not.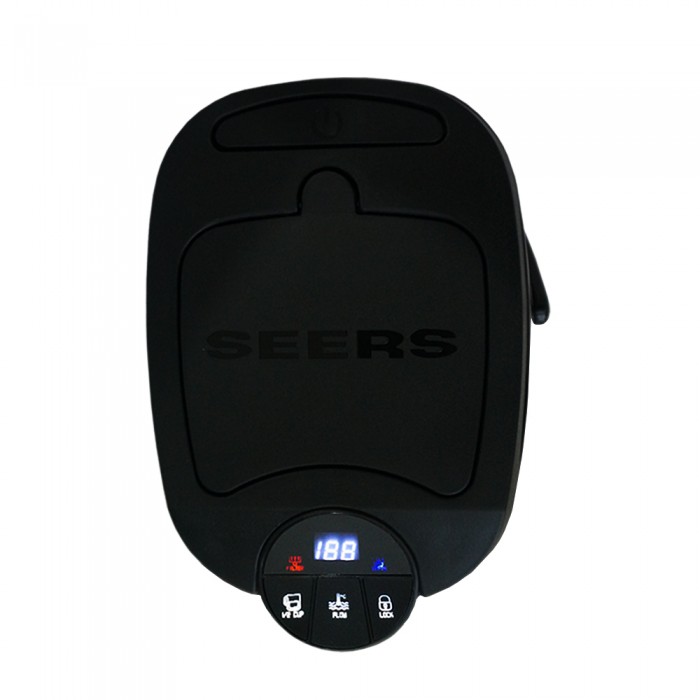 | | | |
| --- | --- | --- |
| Zone | Weight | Delivery Fee (RM) |
| WM | First 3.00 kg | 7.00 |
| WM | Additional 1.00 kg | 1.20 |
| EM | First 1.00 kg | 12.00 |
| EM | Additional 1.00 kg | 11.00 |
We use an express courier service to deliver all orders. A person will be required to sign and accept delivery of the purchased product(s). This is to verify that the goods were delivered and received correctly.
Important Note
1. Please ensure your delivery address is 100% correct for you to receive your items.
2. We will let you know the tracking number once parcel is posted.
3. You may check your tracking number at following location:

SkyNet: https://www.tracking.my/link/skynet/skynet-tracking-malaysia
Order Processing Time
The order process time is 1 to 3 working days and some items can be processed within 48 hours. If there has anythings cause the shipment delay, we will contact you.
If you are not receive the item within estimated working days after we shipped, please email us at support@ltlglobal.com.my.
Return Policy/Exchange for an item
We will check every product and pack with care before shipping out to you, but anything happen during the delivery is out of our control. If you receive any goods in a damaged condition, please notify us within 7 days from the received date (Based on date recorded by Courier Service delivered date). We may issue you a credit in the amount paid for the goods or send replacement goods if you notify us within 7 days of the delivery date. We may ask you to provide proof of the damage, as a condition of refund or replacement.
If your item is returned due to wrong item being delivered or item is damaged upon received, then the returned shipping cost will be borned by us (LTL Global). But, if the item is returned due to unsatisfaction or you don't like the item, then the shipping cost of the returned item will be borned by you (buyer).