Size (length*width*height): 260mm x 135mm x 43mm
What's in the box:
1 x SAPPHIRE NITRO+ RADEON RX 590 8GB GDDR5
SAPPHIRE's BIG 4
SAPPHIRE products have great performance and are engineered to last
GPU Performance
Impressive Polaris Architecture Goes Head to Head
All-NEW DUAL-X COOLER
The Dual-X cooler featured in the latest SAPPHIRE NITRO+ RX 500 Series cards is an all-new design. Dual-X Cooling is powered by two massive yet silent fans and state-of-the-art radiator design. The new form of our 95mm blades mean greater airflow and superior heatsink coverage at lower noise compared to standard cooling designs. These feature dual ball bearing fans, which have an 85% longer lifespan than sleeve bearings in our tests.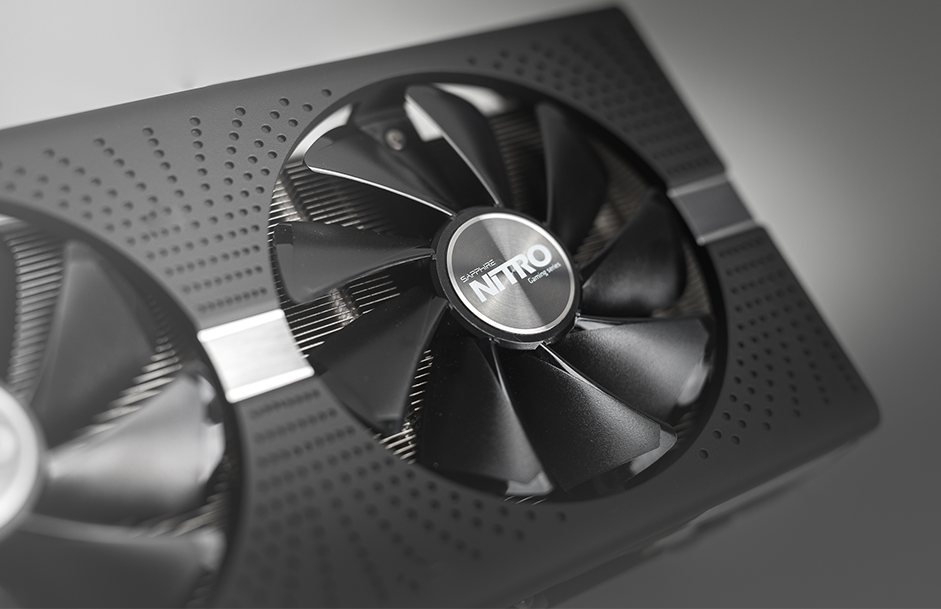 Reliability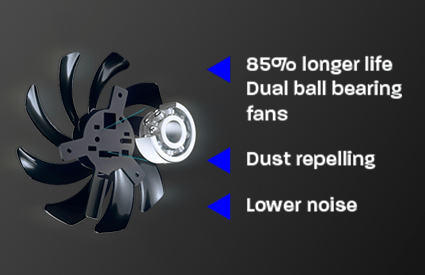 Radeon Chill
Radeon™ Chill, the dynamic power-saving tool, just got even cooler. Radeon™ Chill has been revamped to fine-tune power savings per DPM state, saving even more power 5 while delivering the same amazing experience.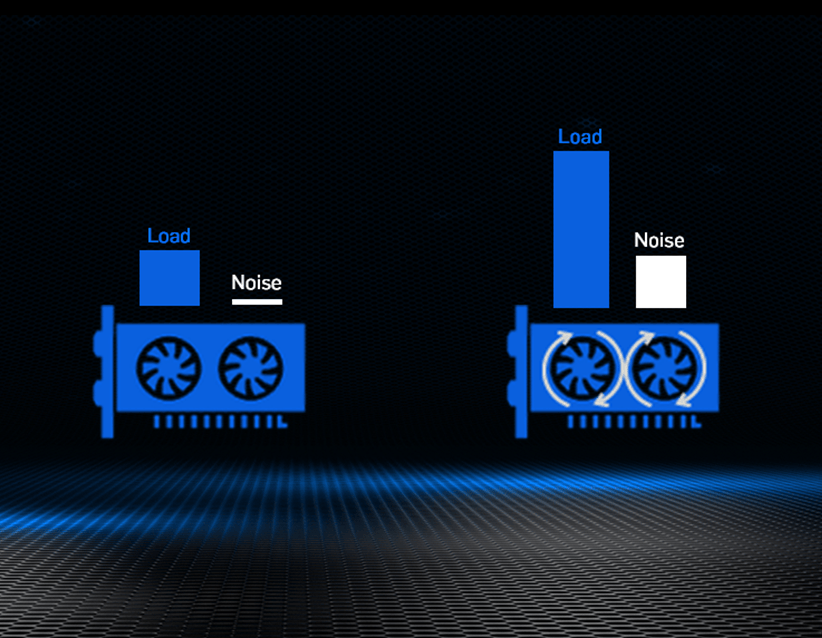 Intelligent Fan Control III
ZERO DB COOLING
Enjoy complete silence under light workloads with entirely passive cooling. No spinning fans means no distractions while you work or chill.
PRECISE FAN CONTROL
Traditional fan may have up to 10% difference on fan RPM from fan to fan at the same fan duty cycle. Now with the new fan controller on the SAPPHIRE NITRO+, this tolerance is reduced to 3.2%. This improvement on the accuracy ensures the cooling and noise performance of every card is up to the standard.
SAPPHIRE QUICK CONNECT
With NITRO+ models, SAPPHIRE has upped the stakes with its new Fan Check system. To resolve a specific fan issue, SAPPHIRE's Quick Connect System provides a quick and easy solution. If there's a fan issue detected, the user doesn't need to return the entire card.
SAPPHIRE NITRO Gaming Series
Cherry-Picked GPUs, Limited Edition Cores; the Best Cooling Technologies and More