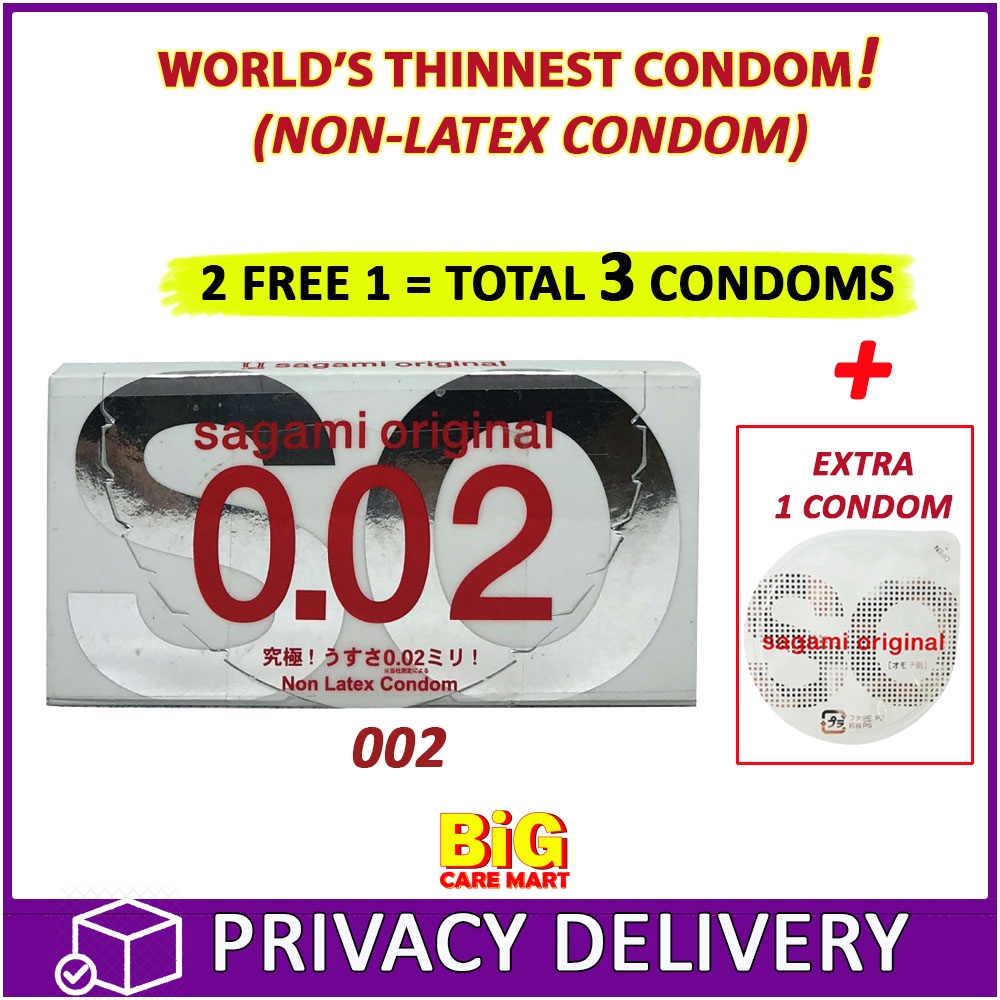 The 10 characteristics
1

Thinness
The strength of polyurethane enables this product to be much thinner than normal latex condoms. This is one of the thinnest condoms in the world and it's half the thickness of normal latex condoms. (*1)

2

Toughness
Approx 3 times higher bursting pressure and 2 times higher tensile strength in comparing with normal latex condoms. (*1)

3

Heat conductivity
With its superior heat conductivity, heat is transmitted to your partner as if almost no condom was being used.

4

Odourless
It contains no protein, so there is no rubber latex smell.

5

Smoothness
Alignment of urethane molecules in high density makes a smoother surface and natural feeling.

6

Transparency
High transparency creates visually natural feeling.

7

Oil resistance
Much more resistant against oil than normal latex condoms.

8

Long life
Long-term stability during the product's lifetime.

9

Latex allergy free
Contains no rubber latex which may cause allergic reactions.

10

Biocompatibility
Biocompatible and non-toxic, safe to use.

*1 Comparison with Latex condoms generally

Quality Assurance
Every Sagami polyurethane condom is produced at ISO13485/MDD certified factory in Malaysia.


This is the biggest revolution in safe sex since pulling-out. Latex has been the staple material for condoms, but the R & D department at world renowned Sagami has been hard at work and the Sagami Original is the amazing new product they have come up with. Made from space-age polyurethane, they have created the worlds thinnest condom at an unprecedented 0.02 mm, less than half the thickness of typical condoms!! Not only is it just as safe and strong as latex, it conducts heat better and is allergy-free too! Going wild never felt safer! Proudly branded with the Sagami name, this product is truly at the forefront of safe sex technology. Get more intimate with your partner, a tenth of a millimeter at a time.
| Zone | Weight | Delivery Fee (RM) |
| --- | --- | --- |
| West Malaysia | First 3.00 kg | 6.00 |
| | Extra 1.00 kg | 1.50 |
| East Malaysia | First 1.00 kg | 16.00 |
| | Extra 1.00 kg | 10.00 |
| Thailand | First 0.50 kg | 70.00 |
| | Extra 0.50 kg | 10.00 |
| Singapore | First 0.50 kg | 50.00 |
| | Extra 0.50 kg | 10.00 |
| Vietnam | First 0.50 kg | 70.00 |
| | Extra 0.50 kg | 10.00 |
| Australia | First 0.50 kg | 85.00 |
| | Extra 0.50 kg | 10.00 |
| USA | First 0.50 kg | 85.00 |
| | Extra 0.50 kg | 10.00 |
| Hong Kong | First 0.50 kg | 75.00 |
| | Extra 0.50 kg | 10.00 |
| Japan | First 0.50 kg | 75.00 |
| | Extra 0.50 kg | 10.00 |