Roasted barley tea is a caffeine-free, roasted-grain-based tisane made from barley, which is popular in Japanese, Chinese, and Korean cuisine. It is also used as a caffeine-free coffee substitute in American cuisine. Barley water is a popular traditional soft drink in Britain.
Roasted barley tea is called mugicha (麦茶) in Japanese, dàmàichá (大麦茶) or màichá (麦茶 or 麥茶) in Mandarin Chinese, and boricha (보리차) in Korean. While the tea is generally regarded as a cooling summer beverage in Japan, it is served year-round, hot in winter and cold in summer, in Korea. Originally, roasted barley seeds were stewed in hot water (this is still the method generally used in Korea)
Research
Roasted barley tea was found to inhibit bacterial colonization and adhesion, specifically to the major cause of tooth decay and implicated in cardiovascular diseases, Streptococcus mutans biofilms. It also lowers blood viscosity, proportional to the level of alkylpyrazine in the tea.
回头客推荐
大麦茶麦香浓郁,甘醇可口,冷热皆可,独特工艺,以耐泡著称的大麦茶,第三泡依然有滋有味。大麦茶,"东方咖啡"的特有香醇滋味,浓淡口感可依据个人喜好调节出汤时间。
什么是大麦茶?
大麦茶精选优质大麦,通过对选料、炒制、烘焙、粉碎等过程的细节控制,达到目前成品的品质。其独特的工艺和品质改善了普通大麦茶的焦味和苦涩味,口感更加浓醇可口,茶汤更加持久耐泡,冲泡更加便捷。
为什么有那么多回头客追捧大麦茶呢?
【呵护胃部皮肤好】大麦茶最早风行于韩国,有助于食物的分解与吸收;也是因为大麦茶,韩国女人的皮肤白皙透人。
【麦香持久口感佳】大麦茶茶性温和,口感醇厚爽滑,麦香浓郁,无糖低热量。
【东方咖啡受青睐】醇香大麦茶,飘散出可可香味,被称为"东方咖啡",其不含茶碱、咖啡因、单宁等,不刺激神经,不影响睡眠,不污染牙齿,实在是不可多得的健康饮品。
大麦茶为何在韩国那么受欢迎?
韩国人之所以热衷大麦茶,与他们的饮食风俗息息相干。韩国饮食多以烧烤为主,辅以暖锅、泡菜等食品。经常食用会给肠胃带来一些包袱,大麦茶恰恰可以起到"化解"效用。
大麦自己性寒,经烹煮后寒性会削弱,也更温柔一些。在进食油腻食品后饮用大麦茶,可以很好的呵护胃部和促进食物分解。现今在国内,大多数现代人的饮食结构也与这些高油腻高热量食品分不开,特别需要饮用大麦茶。
大麦茶还有一个秘密哦!在我们与韩国人的日常接触中可以看到韩国人的皮肤都比较白皙、光滑这除了气候等原因的影响外与大麦茶对皮肤的作用是密不可分的。
大麦茶那些不为人知的秘密
大麦茶不但是口感上佳的良饮,同时也是很多女性保持身材的首选,通过促进肠胃的蠕动从而促进体内垃圾的排出,以此来达到保持身材的功效。
大麦茶虽好,也要注意合理的饮用哦。不要因为急于甩掉赘肉而过多饮用,科学饮用大麦茶,才是健康生活的好保证。
你知道大麦茶的一些其他用途吗?
温热的新鲜大麦茶可以用来洗脸,可别小看它,说不定你从此就变成肌肤白白的大美女了!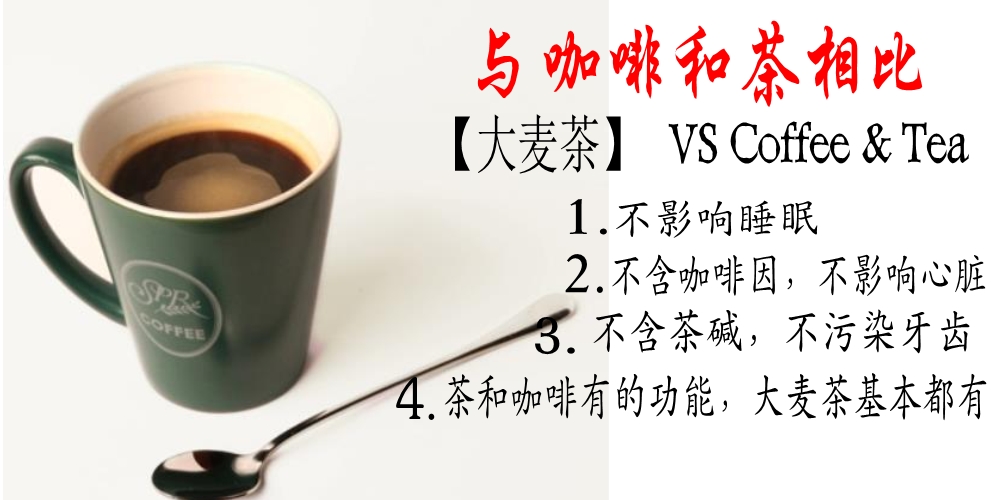 Credit Cards (Mastercard & Visa)
We currently accept Mastercard and Visa credit cards. Your credit card information is secured and safeguarded when shopping at Youbeli.com. All information are encrypted and sent through secured and protected channels. As we are employing Mobile88 (iPay88) as our payment gateway, Mobile88 will be stated in your credit card statement.



Financial Process Exchange (FPX)
We also accepts FPX payment method as it is an ideal payment solution for customers who does not have a credit card. All that is needed to make an online payment is an online banking account. Payment is directly linked and connected to the customer's specified online banking account, transactions are usually instant and fast. Supported banks includes:



Cash Bank-in / Online Fund Transfer / Cheque
You may bank-in cash or cheque into the selected bank account below:
Bank : PUBLIC BANK
Account Name : YOUBUY ONLINE SDN BHD
Account No. : 3194858935
Bank : MAYBANK
Account Name : YOUBUY ONLINE SDN BHD
Account No. : 514048612629
Once you have successfully bank-in the amount, email the bank in slip to support@youbeli.com with the stated Order No.
Paypal
PayPal lets you send payments quickly and securely online using a credit card or bank account.
Not valid for cash only items.
| | | |
| --- | --- | --- |
| Zone | Weight | Delivery Fee (RM) |
| West Malaysia | First 1.00 kg | 9.00 |
| West Malaysia | Additional 1.00 kg | 2.00 |
| East Malaysia | First 1.00 kg | 19.00 |
| East Malaysia | Additional 1.00 kg | 16.00 |
Courier Services
** Company Courier Services will be arranged by store owner.

Delivery Rate
All purchases will charge based on weight.