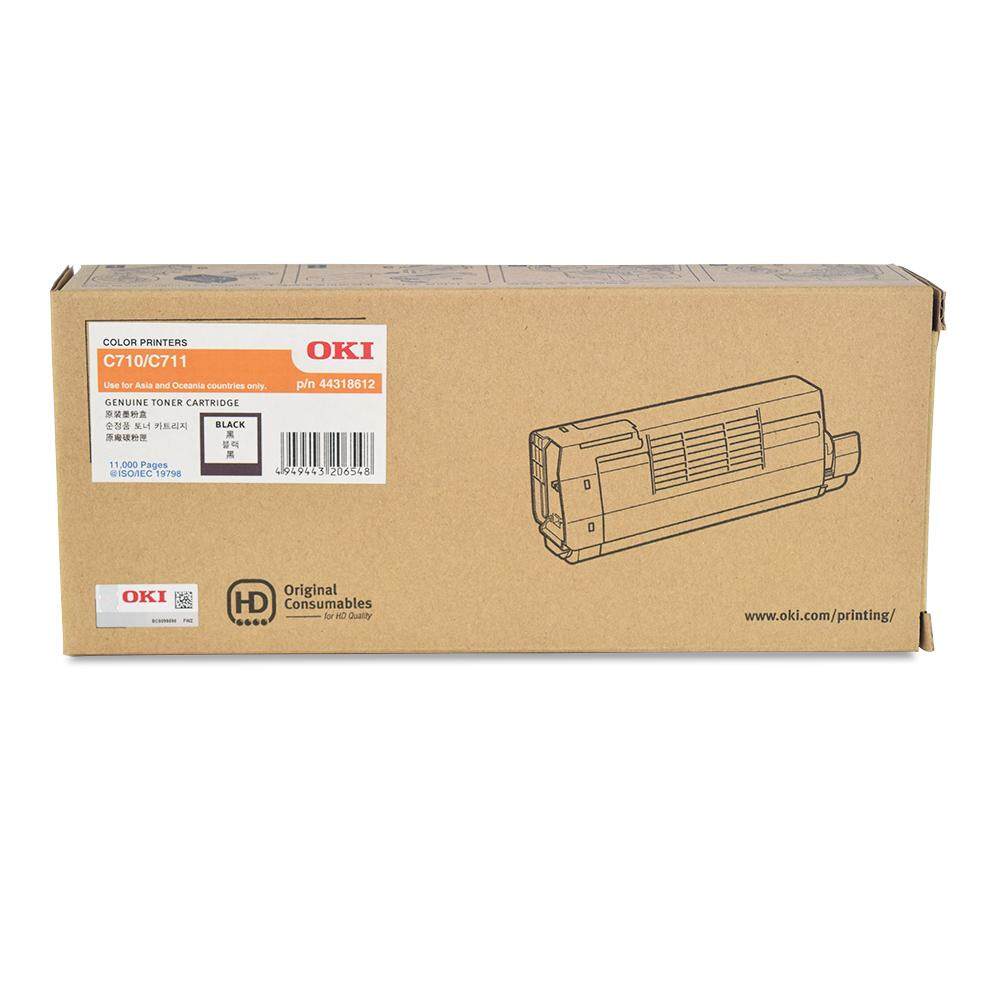 What's in the box:
1 x OKI C710/711 BLACK TONER 11k 44318612 (item no: OKI C711 BK)
This cartridge compares favorably with the original Oki product giving you excellent print quality.
But don't take our word for it - try it risk-free. As with all our compatible products, they come with a "satisfied or your money back" guarantee. We don't want your money unless you're satisfied that you've received great value with no loss of print quality.
Printer Model : OKI C710 / C711 SERIES
Yield: 11,500 pages at 5% coverage.
| Zone | Weight | Delivery Fee (RM) |
| --- | --- | --- |
| West Malaysia | First 1.00 kg | 4.80 |
| | Extra 1.00 kg | 2.00 |
| East Malaysia | First 1.00 kg | 13.00 |
| | Extra 1.00 kg | 9.00 |
| Australia, New Zealand | First 0.50 kg | 56.56 |
| | Extra 1.00 kg | 48.10 |
| Austria, Denmark, Finland,Mexico,Ireland, Switzerland | First 0.50 kg | 58.82 |
| | Extra 1.00 kg | 40.91 |
| Brunei, Cambodia, Laos | First 0.50 kg | 51.01 |
| | Extra 1.00 kg | 51.98 |
| Belgium,France, Germany, Netherlands, Spain, U.K | First 0.50 kg | 64.19 |
| | Extra 1.00 kg | 36.71 |
| China | First 0.50 kg | 42.18 |
| | Extra 1.00 kg | 33.78 |
| Bangladesh,Brazil,Iraq, Pakistan,Qatar, Russia, S.Arabia, UAE | First 0.50 kg | 59.32 |
| | Extra 1.00 kg | 43.21 |
| Ghana, Mongolia,South Africa | First 0.50 kg | 70.68 |
| | Extra 1.00 kg | 61.37 |
| Philippines | First 0.50 kg | 44.79 |
| | Extra 1.00 kg | 33.86 |
| Canada, United States | First 0.50 kg | 60.55 |
| | Extra 1.00 kg | 43.09 |
| Hong Kong | First 0.50 kg | 31.95 |
| | Extra 1.00 kg | 28.42 |
| India | First 0.50 kg | 51.01 |
| | Extra 1.00 kg | 40.15 |
| Indonesia | First 0.50 kg | 51.38 |
| | Extra 1.00 kg | 42.37 |
| Japan | First 0.50 kg | 45.74 |
| | Extra 1.00 kg | 39.48 |
| Macau | First 0.50 kg | 55.46 |
| | Extra 1.00 kg | 38.50 |
| Singapore | First 0.50 kg | 32.83 |
| | Extra 1.00 kg | 26.99 |
| Taiwan | First 0.50 kg | 36.17 |
| | Extra 1.00 kg | 33.20 |
| Thailand | First 0.50 kg | 39.41 |
| | Extra 1.00 kg | 31.73 |
| Vietnam | First 0.50 kg | 60.55 |
| | Extra 1.00 kg | 39.82 |