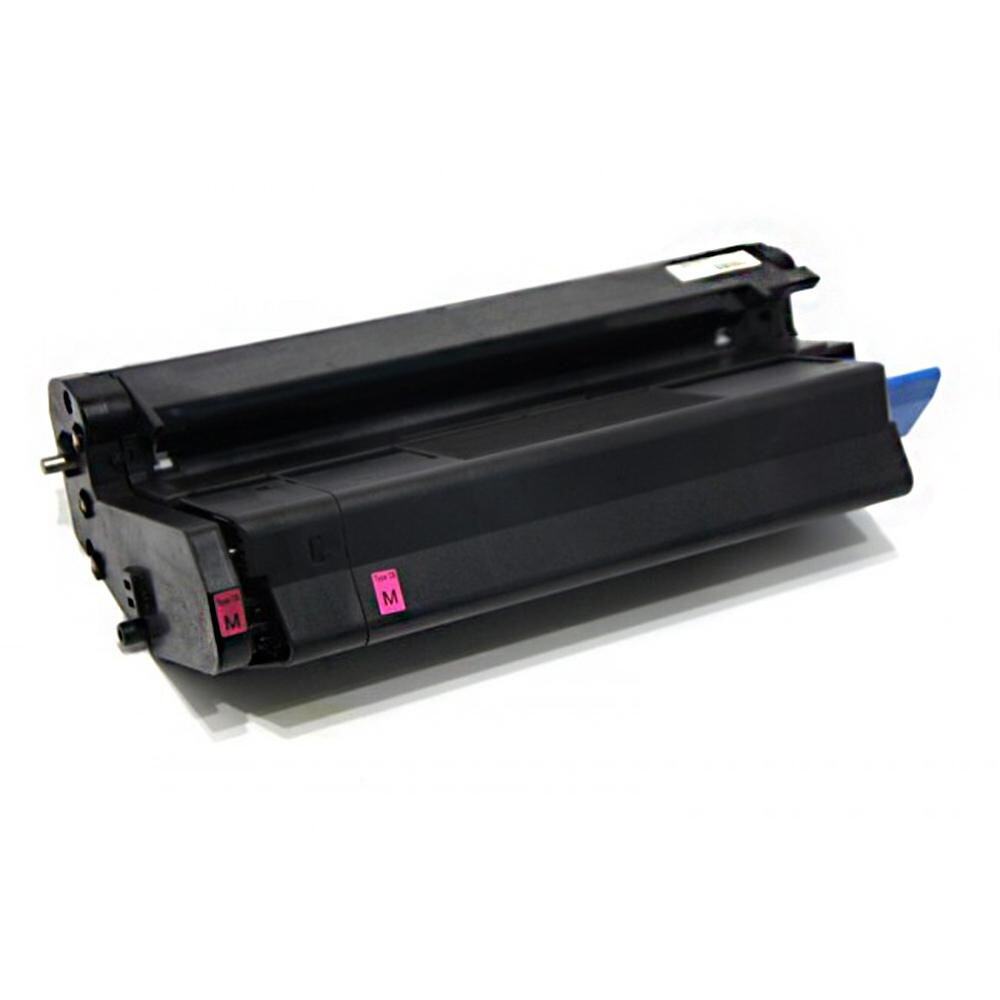 Overview
TONER CARTRIDGE FOR OKI C5100/C5300 PRINTER
YIELD : Approx 5,000 pages
COLOUR : Magenta
COMPAT : OKI COLOUR C5100 LASER PRINTER(OKI5100) OKI COLOUR C5300 LASER PRINTER(OKI5101)
Manufacturer Website: Oki 42127410 Magenta Toner Cartridge (5K) GENUINE
Specifications
Technology
:
Toner Cartridges
Capacity
:
Standard Yield
Compatible Printers
:
C5100 C5200 C5300 C5400 C5400N
Oki 42127410 Magenta Toner Cartridge - 5,000 pages.

OKI is a brand dedicated to creating cost effective printing solutions. OKI has products to suit small to large business needs. Their range includes their award winning fast, professional and affordable multifunction all-in-one printers.

OKI's range of toner printers offer maximum return on investment with high efficiency and many cost saving features. The OKI range of printers are very versatile with some model printers offering customers the opportunity to print a wide variety of professional documents, marketing materials, business cards, leaflets, banners and CD/DVD labels.

| Zone | Weight | Delivery Fee (RM) |
| --- | --- | --- |
| West Malaysia | First 1.00 kg | 4.80 |
| | Extra 1.00 kg | 2.00 |
| East Malaysia | First 1.00 kg | 13.00 |
| | Extra 1.00 kg | 9.00 |
| Australia, New Zealand | First 0.50 kg | 56.56 |
| | Extra 1.00 kg | 48.10 |
| Austria, Denmark, Finland,Mexico,Ireland, Switzerland | First 0.50 kg | 58.82 |
| | Extra 1.00 kg | 40.91 |
| Brunei, Cambodia, Laos | First 0.50 kg | 51.01 |
| | Extra 1.00 kg | 51.98 |
| Belgium,France, Germany, Netherlands, Spain, U.K | First 0.50 kg | 64.19 |
| | Extra 1.00 kg | 36.71 |
| China | First 0.50 kg | 42.18 |
| | Extra 1.00 kg | 33.78 |
| Bangladesh,Brazil,Iraq, Pakistan,Qatar, Russia, S.Arabia, UAE | First 0.50 kg | 59.32 |
| | Extra 1.00 kg | 43.21 |
| Ghana, Mongolia,South Africa | First 0.50 kg | 70.68 |
| | Extra 1.00 kg | 61.37 |
| Philippines | First 0.50 kg | 44.79 |
| | Extra 1.00 kg | 33.86 |
| Canada, United States | First 0.50 kg | 60.55 |
| | Extra 1.00 kg | 43.09 |
| Hong Kong | First 0.50 kg | 31.95 |
| | Extra 1.00 kg | 28.42 |
| India | First 0.50 kg | 51.01 |
| | Extra 1.00 kg | 40.15 |
| Indonesia | First 0.50 kg | 51.38 |
| | Extra 1.00 kg | 42.37 |
| Japan | First 0.50 kg | 45.74 |
| | Extra 1.00 kg | 39.48 |
| Macau | First 0.50 kg | 55.46 |
| | Extra 1.00 kg | 38.50 |
| Singapore | First 0.50 kg | 32.83 |
| | Extra 1.00 kg | 26.99 |
| Taiwan | First 0.50 kg | 36.17 |
| | Extra 1.00 kg | 33.20 |
| Thailand | First 0.50 kg | 39.41 |
| | Extra 1.00 kg | 31.73 |
| Vietnam | First 0.50 kg | 60.55 |
| | Extra 1.00 kg | 39.82 |