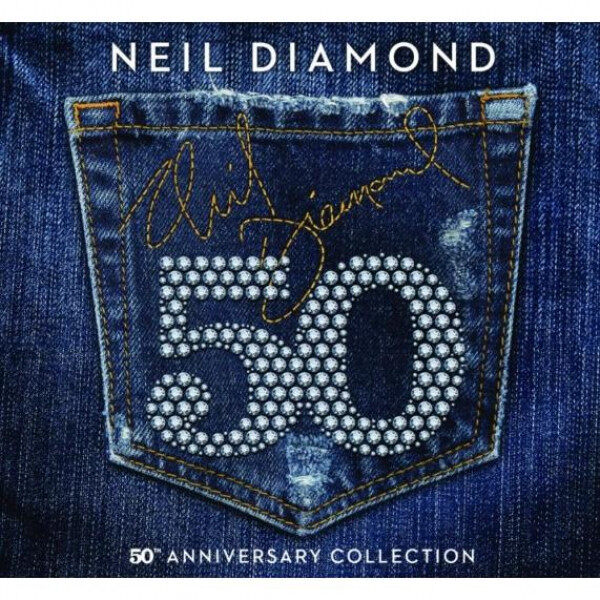 What's in the box:
1 x Neil Diamond 50th Anniversary 3CD 50 Greatest Hits Album
DISC 1:
1. Solitary Man
2. Cherry, Cherry
3. I've Got the Feeling (Oh No No)
4. You Got to Me
5. Girl, You'll Be a Woman Soon
6. I'm a Believer
7. Thank the Lord for the Night Time
8. Red, Red Wine
9. Sunday Sun
10. Shilo
11. Kentucky Woman
12. Brooklyn Roads
13. Glory Road
14. Holly Holy
15. And the Grass Won't Pay No Mind
16. Sweet Caroline
17. Brother Love's Traveling Salvation Show
DISC 2:
1. Done Too Soon
2. Soolaimon
3. Cracklin' Rosie
4. Crunchy Granola Suite
5. I Am... I Said
6. Stones
7. Morningside
8. Song Sung Blue
9. Play Me
10. Be - Recapitulation and Farewell to Fletcher
11. Skybird
12. Lonely Looking Sky
13. I've Been This Way Before
14. Longfellow Serenade
15. Beautiful Noise
16. Street Life
17. If You Know What I Mean
DISC 3:
1. Desire - Single Version
2. You Don't Bring Me Flowers
3. Forever in Blue Jeans
4. September Morn
5. The Story of My Life
6. Yesterday's Songs
7. I Believe in Happy Endings
8. Hello Again
9. Love on the Rocks (From "The Jazz Singer" Soundtrack)
10. Heartlight
11. Lady-Oh
12. Pretty Amazing Grace
13. Hell Yeah
14. We
15. The Art of Love
16. America (From 'The Jazz Singer' Soundtrack)
- 100% Brand New And Sealed unless otherwise stated.
- Locally pressed items are produced by govt certified licensed manufacturer with hologram sticker and b-cert(DVD).
- Imported items are new and sealed with limited quantity in hand.
Remarks : All orders are on first come first serve basis as we sell on multiple marketplaces locally as well as internationally, therefore, order may subject to cancellation (refund will be made) or waiting for replenishment when stock has become unavailable.
| Zone | Weight | Delivery Fee (RM) |
| --- | --- | --- |
| West Malaysia | First 0.50 kg | 8.00 |
| | Extra 0.50 kg | 2.00 |
| East Malaysia | First 0.50 kg | 13.00 |
| | Extra 0.50 kg | 3.00 |
| Hong Kong | First 0.60 kg | 50.00 |
| | Extra 0.10 kg | 5.00 |