What's in the box:
3 x550g Natural Grain + Organic Nutritional Drink
Natural Grain+ (Australia Formulated)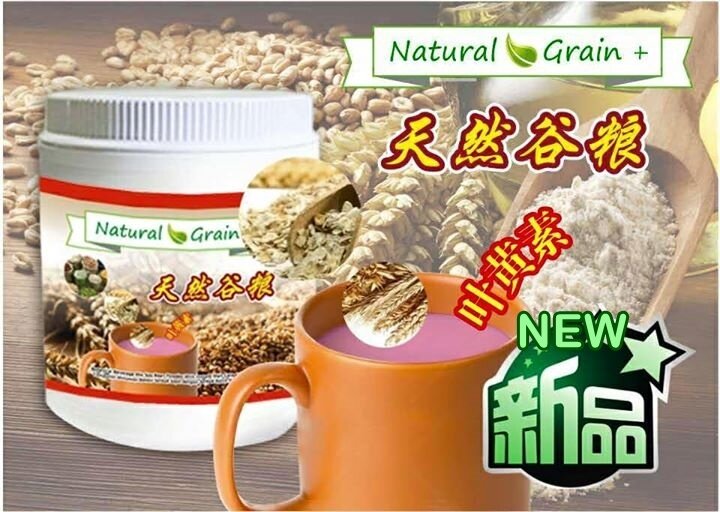 Natural Grain + is a nutritional drink made using carefully selected 31 kinds of high-quality beans and cereals with combination of red beet root, soy lecithin and calcium, which rich in high-quality vegetable proteins, carbohydrates, amino acids, fats, vitamins and minerals. It helps replenish and provide the nutrients needed for proper daily body function. It is easy to carry and convenient to consume at any time. It smells nice, looks appetizing and tastes delicious!
Why choose Natural Grain +?
Quality Assurance:
International food safety and quality management certification
Ingredients:
Made by using 31 grains and beans through extrusion and peeling to be made into powder form
Organic soy , lutein, brown rice , oatmeal flour, oat bran , red beet , organic barley , red wheat , black beans, mung beans, red beans , black rice, barley , sorghum, rice , oats, organic wheat , Pearl Millet , organic millet, psyllium husk , almonds , etc .
3 types of plant based Ingredients can solve the problem of 8.8 million Malaysians who are suffering from high blood cholesterol.
B-Glucan
Soyo Lecithin
Fibersol 2
Precious Ingredient:
Lutein :- 6 major effect on the eye
1. Protect the retina, to ensure visual clarity
6. Lower macular degeneration
Other function of Lutein:-
1. Antioxidant
Lutein can inhibit activity of the active oxygen free radicals, prevent active oxygen damage to normal cells . Secondly , lutein also protects the body from injury by physical or chemical action , and enhance the body's immunity .
2. Anti-cancer effect
Lutein can inhibit a variety of cancers , such as breast cancer , prostate cancer , colorectal cancer , skin cancer. Lutein intake in the diet not only can inhibit neoplasms may even play a role in cancer prevention .
Efficacy:
- Improve the growth of beneficial bacteria
- Improve gastrointestinal function
- Anti-cancer , anti-oxidation
- Prevention of cardiovascular disease
- Improve memory and concentration
- Lowering blood pressure , lowering blood sugar
- Improve physiological menstrual pain and menopausal problems
- Contribute to the development of children 's teeth and bones
- Protect the retina , to ensure visual clarity
- Improve vision, prevent glaucoma , improve eye fatigue
- Delaying cataract , high myopia prevention of complications
- Reduce macular degeneration , disease
- Prevention of skin sensitive , tender skin , improve skin
Method of use:-
Add two teaspoons into 150-180ml of warm or hot water, and that is the perfect cup of healthy cereals!
Recommended for:
1.Irregular meal time individual.
2.Restore and boost nutritional intake, such as: picky eaters or unhealthy eating practice, those who have the difficulty in chewing food, patients, elderly, pregnant women, nursing mother.
3.Children nutritional drink to enhance brain development, help in improving memory and learning ability.
4.Those who want to control weight and calories intake.
5.Those who diagnoses with chronic disease, diabetes , high blood pressure, high blood fat, atherosclerosis.
6.Those who wants to increase fiber intake and have constipation problem.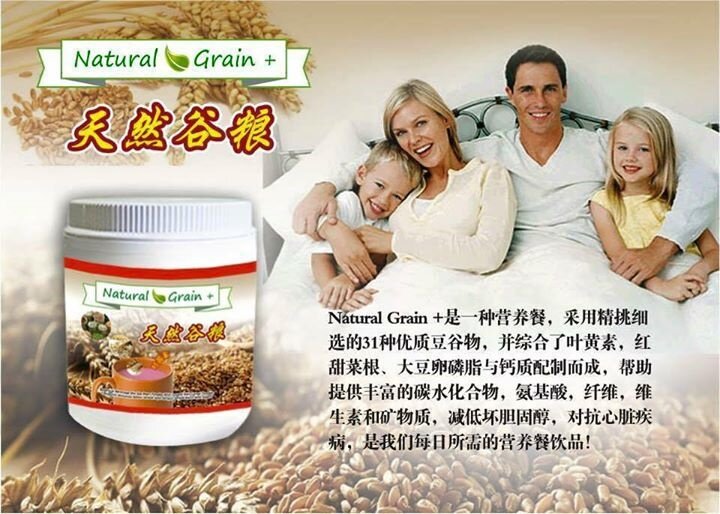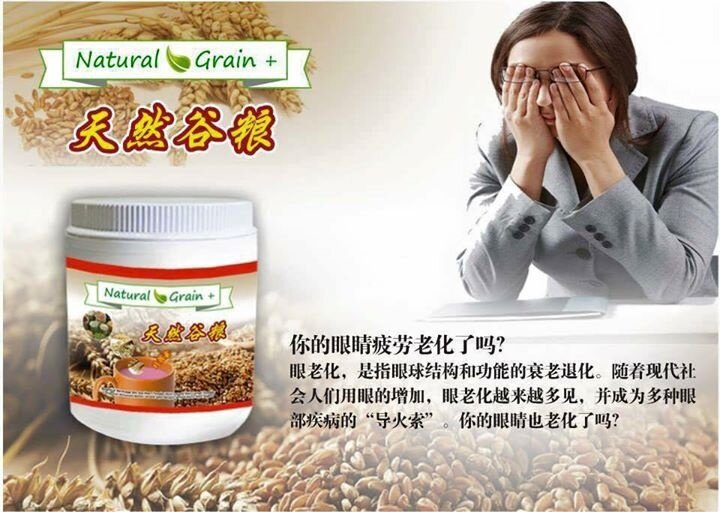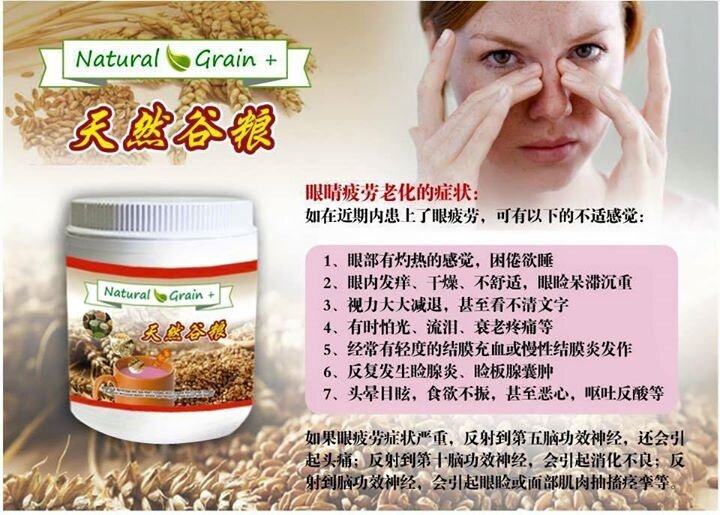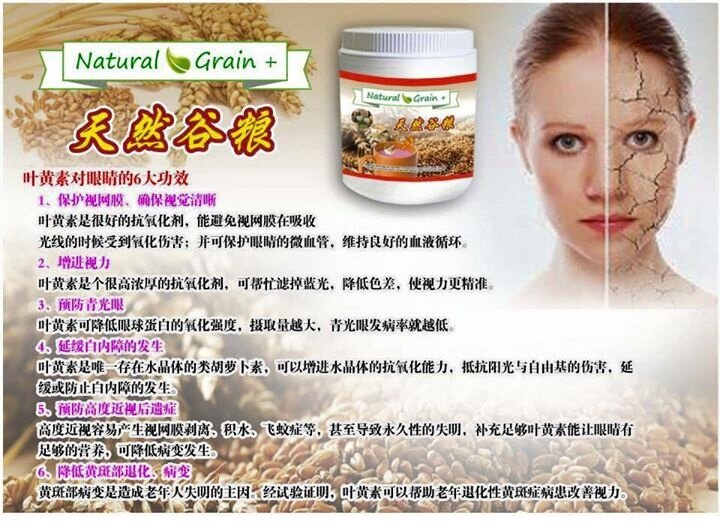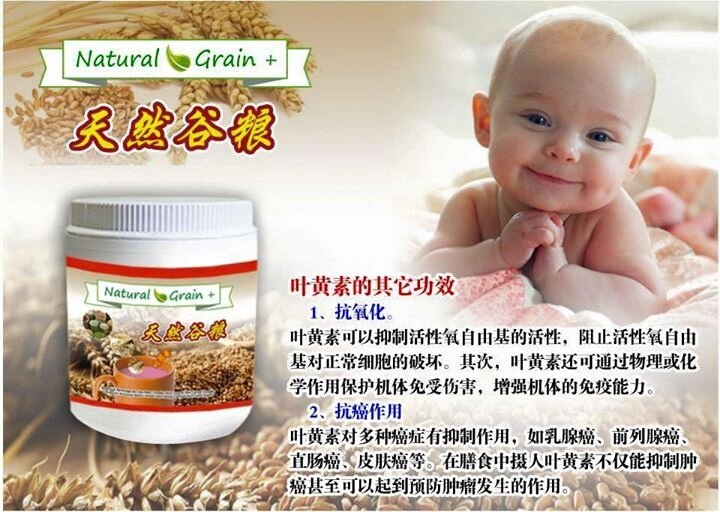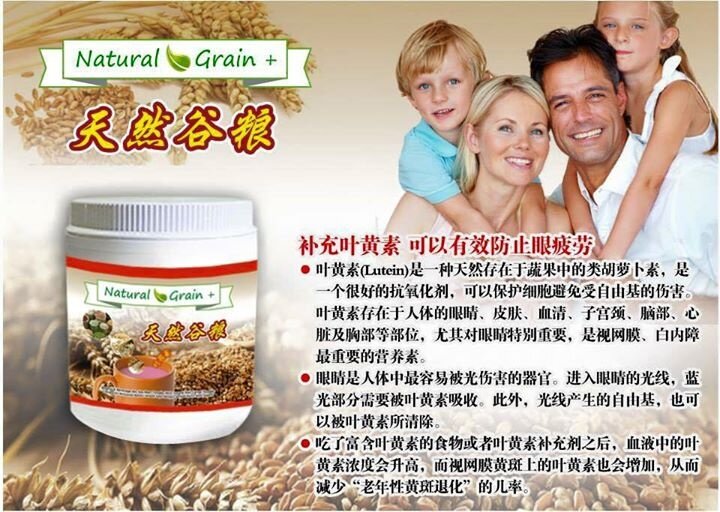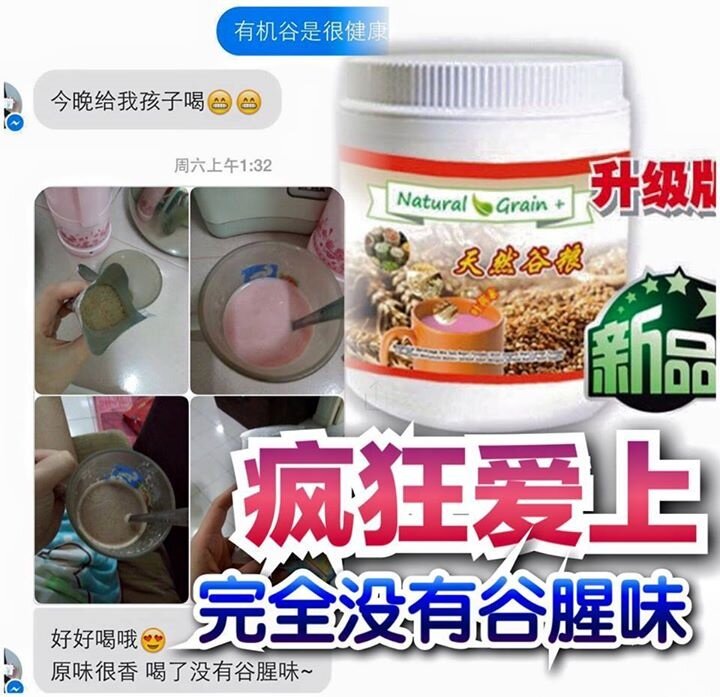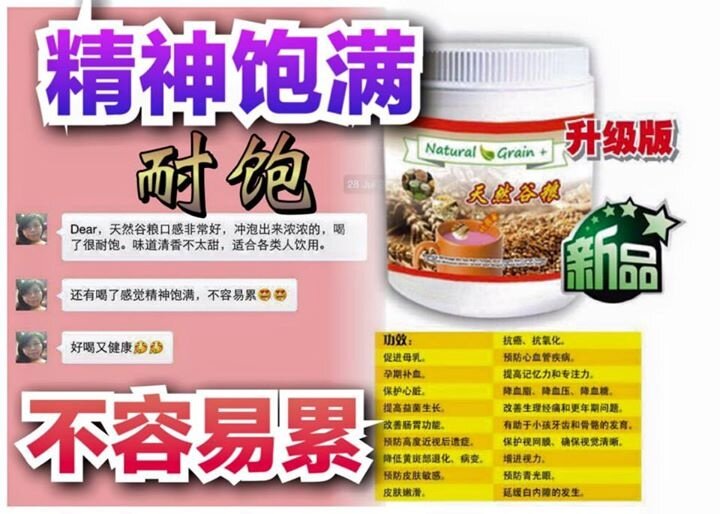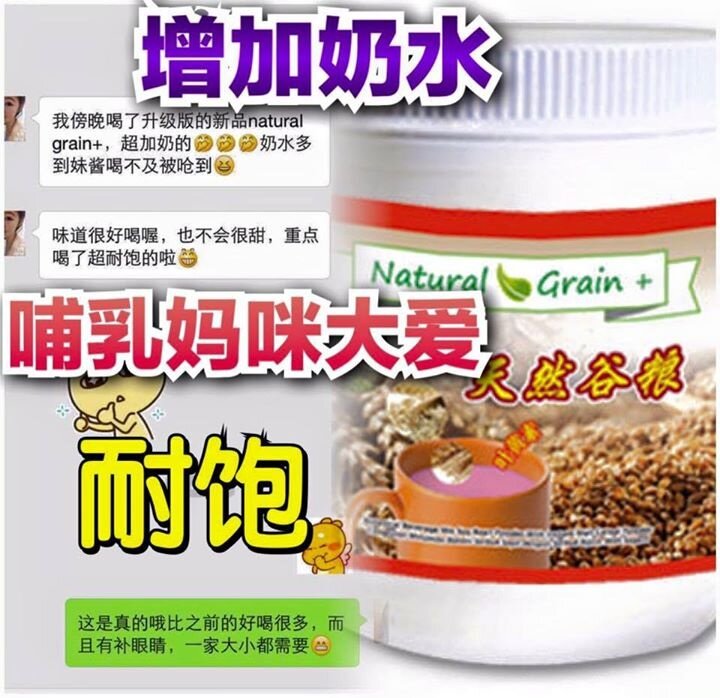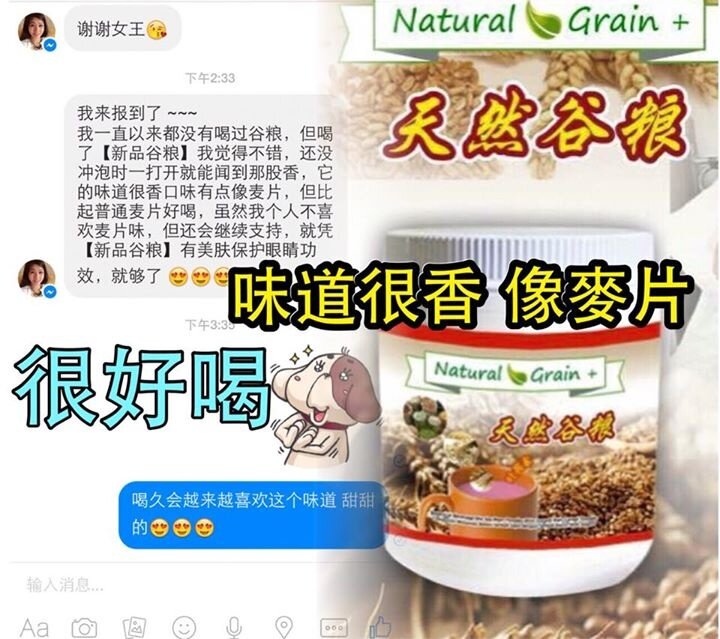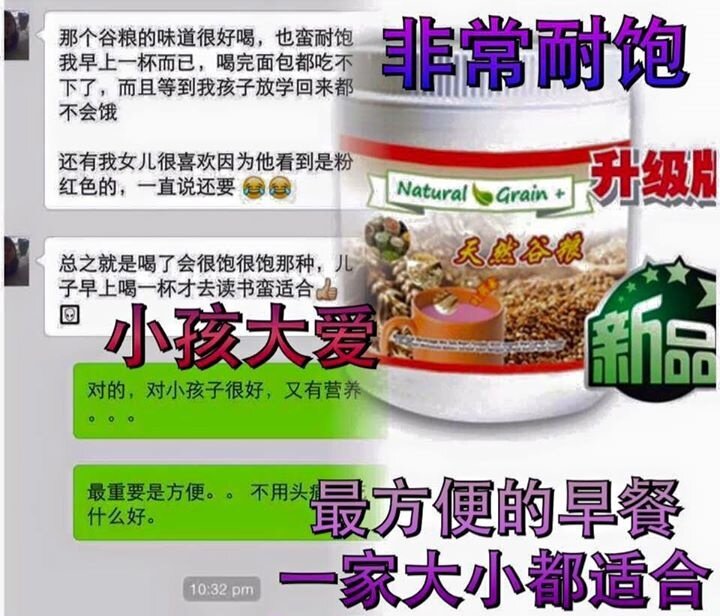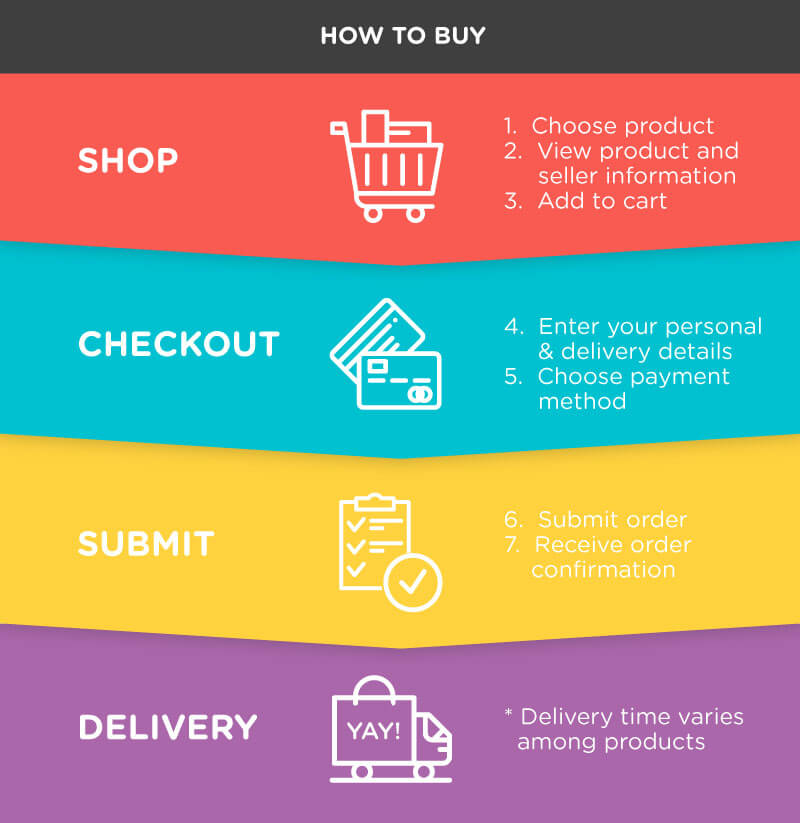 All items listed here are ready stock.
Delivery by Pos Laju or Skynet.
We will choose the best courier service based on your location.
Expected number of days to receive the order:
West M'sia: 1-3 working days

East M'sia: 2-4 working days
P/S: We will notify under product description if item takes longer than above period.
Postage Charges:
West M'sia: RM7 for the first 1kg, add on RM3 for subsequent 0.5kg.

East M'sia: RM10 for the first 1kg, add on RM5 for subsequent 0.5kg.