Size (length*width*height): 5cm x 5cm x 5cm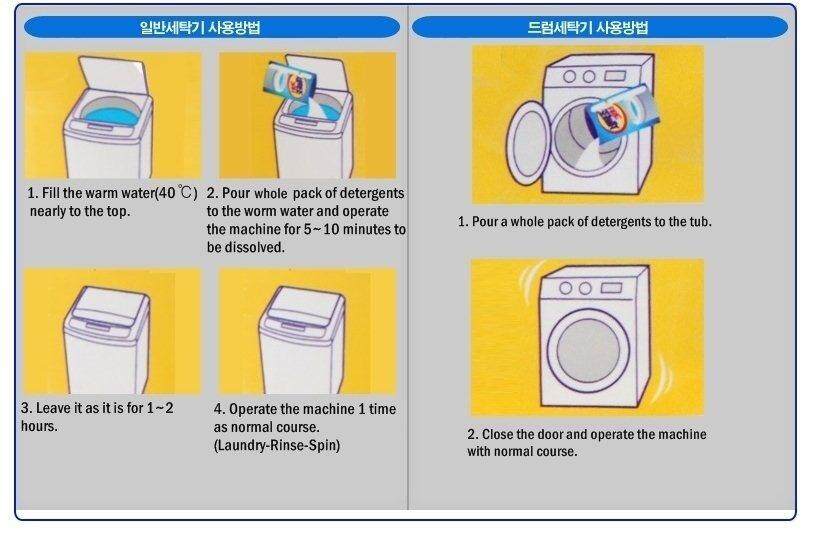 Product desciption:
Washing machine with a long dorsal attachment will find a lot of the inner cylinder of black residue and mold, accompanied by smell. Washing machine cylinder cleaner can get rid of garbage and mold, keep the washing machine clean.
Whether plastic material cylinder, or stainless steel, can be used. Newly developed active oxygen-based lotion (non-chlorine) will not damage the washing machine.
Shelf life: 3 years
*99% kill germ
*100g per pack

Washing machine with a long dorsal attachment will find a lot of the inner cylinder of black residue and mold, accompanied by smell. Washing machine cylinder cleaner can get rid of garbage and mold, keep the washing machine clean.

Whether plastic material cylinder, or stainless steel, can be used. Newly developed active oxygen-based lotion (non-chlorine) will not damage the washing machine.


Usage:

Front Loading Washing Machine

1. Pour the Powder into the washing machine tub.
2. Add water (room temperature) to the high water level, running five minutes or so, so that the product is fully dissolved. Serious dirt washing machine, available 40 degrees Celsius warm water better.
3. Turn off the power, soaked 2-3 hours. The first time cleaning or laundry tub dirty, soaked 4 hours is recommended.
4. Press the washing machine daily cleaning :(washing standard mode to avoididling washing machine, can put a few pieces of cloth)

Note:

1. When using this product can not put clothing or other chlorine-based and bleach.
2. Purpose of use other than prohibited.
3. dark storage, dry place, out of reach of children.

Method:
For General Washing Machine

1.Pour the Powderinto the washing machine tub
2. Add water to the high water level, running five minutes or so, so that the product is fully dissolved.Serious dirt washing machine,with 40 degrees Celsius warm water better.
3. Turn off the power, soaked in warm water two hours [the best]
4. Press the washing machine daily cleaning:( washing standard mode to avoididling washing machine, can put a few pieces of cloth)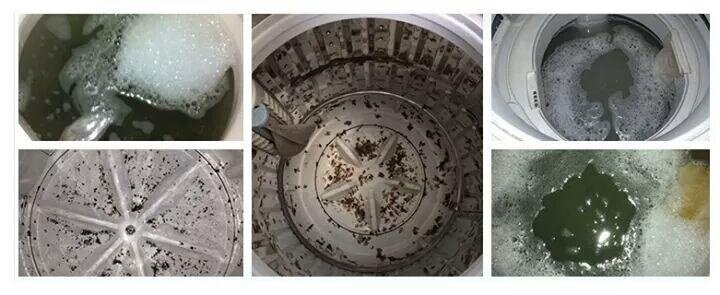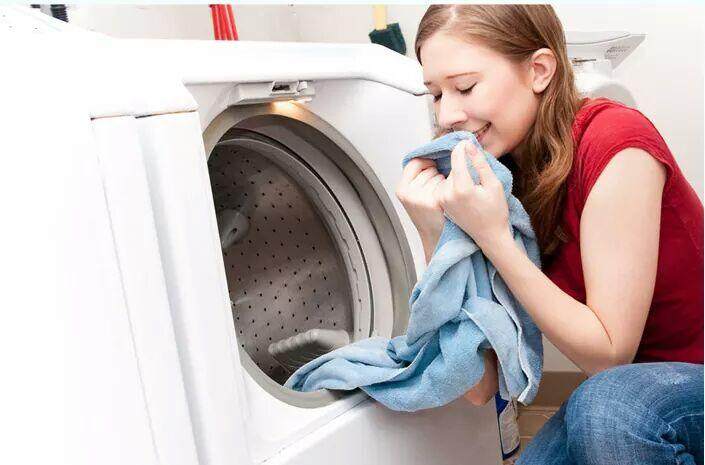 | | | |
| --- | --- | --- |
| Zone | Weight | Delivery Fee (RM) |
| West Malaysia | First 5.00 kg | 7.50 |
| | Additional 1.00 kg | 1.50 |
| East Malaysia | First 1.00 kg | 30.00 |
| | Additional 1.00 kg | 12.00 |