Specifications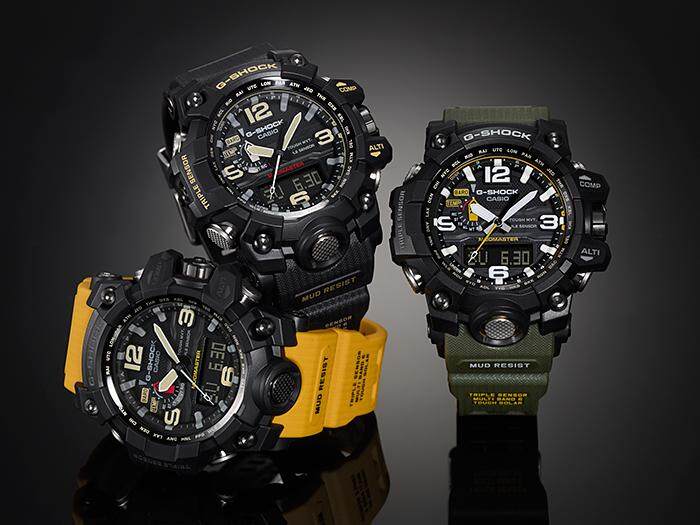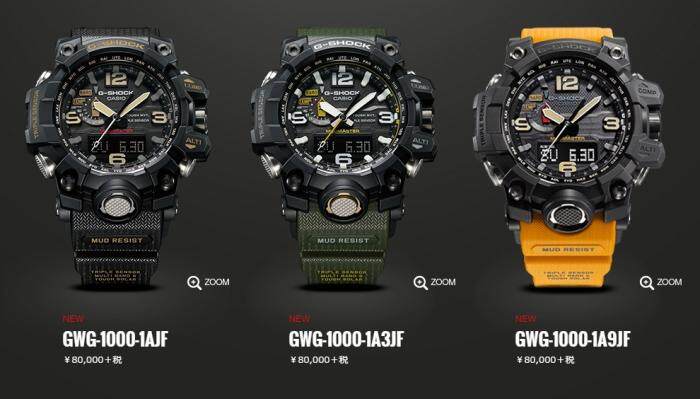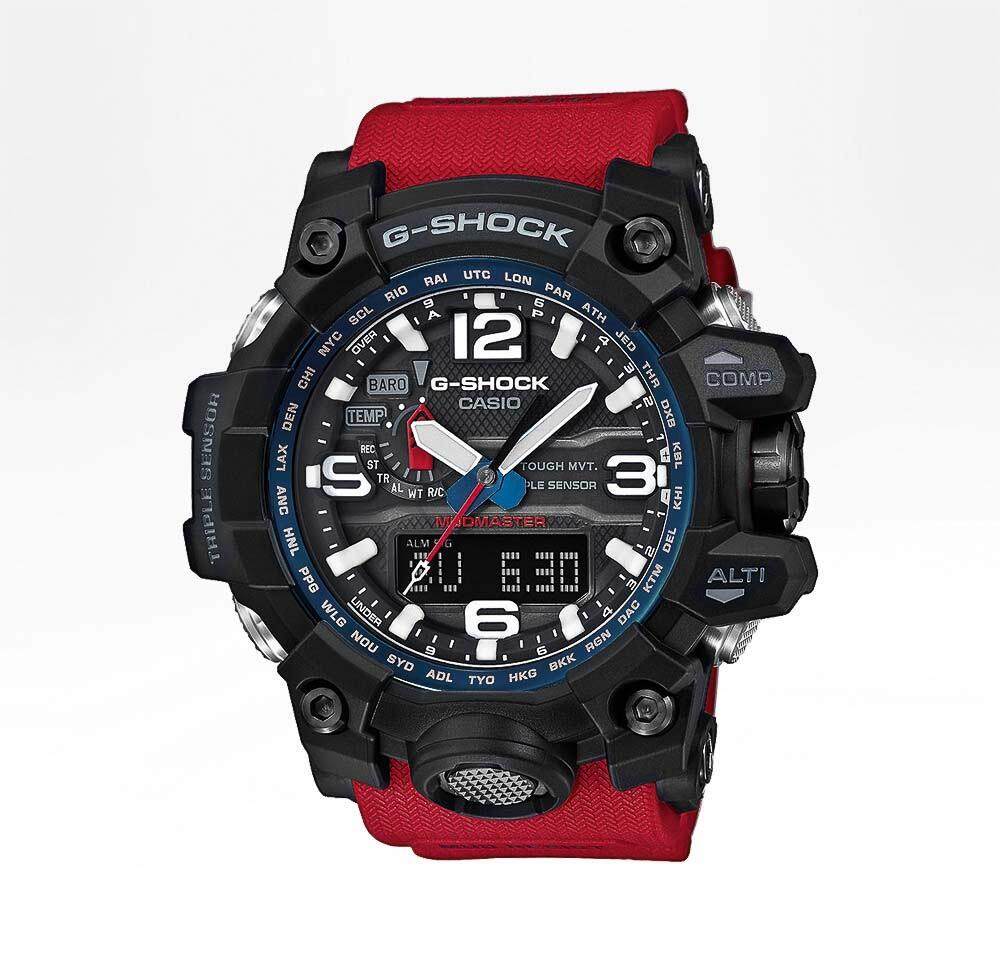 Full-Auto-LED light
A twist of the wrist in weak light conditions automatically lights up the display backlight.
Shock-resistant
Shock-resistant construction protects against impact and vibration.
Mud-resistant case
Dirt- and mud-resistant construction keeps mud and dirt from getting into the watch.
Vibration-resistant
alphaGEL elements surround the watch, making it even more resistant to shocks and vibrations. alphaGEL is a silicone material. It is extremely flexible and has a cushioning effect on the module.
Solar Power
A solar cell provides power for operation.
Radio signal reception (EU, USA, Japan, China)
Whether in Europe, North America and Japan or in the outer reaches of Canada, Central America and China - once the watch has been set to the local time, it receives the relevant signal and shows the correct time wherever you are. In many countries, it also sets itself automatically to summer and winter time.
Neo-display
A luminous coating provides long-term illumination in the dark after only a short exposure to light.
Digital-compass
A built-in direction sensor detecs the magnetic north.
10,000 m Altimeter
A pressure sensor detects changes in the air pressure and converts the result into an altitude up to 10,000 m.
Height Gain
The height gain sums all the meters you have climbed in a session, so that you can see at a glance the total ascent on a tour.
Altimeter data memory
Depending on the model, up to 40 sets of elevation data can be stored in the watch's data memory and re-accessed at any time. Each of these data sets consists of a measured altitude as well as the date and time. In addition to the individual altitudes, the maximum and minimum altitudes during a measurement are also stored.
Barometer (260 / 1.100 hPa)
A special sensor measures the air pressure (measuring range: 260/1100 hPa) and presents this on the display in the form of a symbol. This enables early detection of weather trends.
Thermometer (-10C / +60C)
A sensor measures the ambient temperature around the watch and displays it in C (-10C /+60C).
World time function
Displays the current time in major cities and specific areas around the world.
Stopwatch function - 1/100 sec. - 24 hours
Elapsed time, split time and final time are measured with 1/100-sec accuracy. The watch can measure times of up to 24 hours.
Timer - 1/1 min. - 1 hour
For fans of precision: the countdown timers help you to remember specific or recurring events by giving off an audible signal at a preset time. The time can be set to the nearest minute and up to 1 hour in advance.
5 daily alarms
The daily alarm reminds you about recurring events with an acoustic signal at the time you have set. This model has 5 independent alarms for flexible reminders of important appointments.
Automatic hand adjustment
The automatic hand adjustment function checks the home position of the hands every hour and corrects it if necessary either by adjusting e.g. from shocks or using the influence of magnetism.
Button tones on/off
The button tones for using the mode button can be turned off. This means that the watch no longer beeps when switching from one function to another. Preset alarm or countdown timers remain active when the button tones are deactivated.
Hand Moving Function
With a push of a button, hands are moving and permit a free visibility of functions like stopwatch or date.
Smart Access Technology
Smart Access makes it easy to operate multi-function watches. Simply pulling out and rotating the crown provides intuitive control over all functions
Crown button lock
Secures the crown button from accidental change to another mode of operation.
Automatic calendar with Date, Day and Month
Once set, the automatic calendar always displays the correct date.
12/24-hour timekeeping
Times can be displayed in either a 12-hour or 24-hour format.
Sapphire crystal
Artificially manufactured glass with the hightest hardness and scratch resistance
Resin case
Resin band
Synthetic resin is the ideal material for wrist straps thanks to its extremely durable and flexible properties.
Buckle
Battery level indicator
An indicator shows the current battery level.
Water resistance classification (20 bar)
Perfect for free diving without scuba gear: the watch is water resistant up to 20 bar according to ISO 22810.
Dimensions (H x W x D)
59,5mm x 56,1mm x 18,0mm
Weight
approx. 119,0 g
The highly anticipatedGWG-1000 Mudmasteris now available for sale. This new model combines features of the Mudman and Rangeman with an analog/digital hybrid display. It has a case design that looks like a cross between anaviation G-Shockand the Rangeman, giving it a tough and tactical appearance. Model numbers areGWG-1000-1A(black),GWG-1000-1A3(black with olive band), andGWG-1000-1A9(black with yellow band). List price is $750.
The GWG-1000 is designed to withstand harsh environments like the desert or mud. It has a protected button structure like the Rangeman. In addition to mud resistance the watch is also resistant to heavy vibration. Like the Rangeman, the Mudmaster features the Triple Sensor with compass bearing, altimeter/barometer, and thermometer. It also has Tough Solar charging and Multi-Band 6 radio time synchronization along with the standard shock and water resistance (200 meters). Other specs include low temperature resistance to -10C or 14F, world time (29 cities, DST on/off), stopwatch (24 hours, modes: elapsed time, split time, 1st and 2nd place times), countdown timer (max 60 minutes), 5 daily alarms, hourly time signal, auto-calender, and dual LED backlights for the analog and digital displays. The watch measures 59.5 56.1 18.0 mm and weighs approximately 100 grams. Pictured is the GWG-1000-1A3.
The new Mudmaster is a tactical-looking watch that combines advanced technical features with extreme durability and takes the analog-style G-Shock to another level. Mudmaster has been focusing on analog designs for its high-end G-Shock watches and it will be interesting to see how this trend continues in future models. The GWG-1000 will be getting a lot of attention as one of the premier G-Shock models and it is further proof of the brands ongoing commitment to high-end watches.
| Zone | Weight | Delivery Fee (RM) |
| --- | --- | --- |
| West Malaysia | First 1.00 kg | 7.80 |
| | Extra 1.00 kg | 7.00 |
| East Malaysia | First 1.00 kg | 13.80 |
| | Extra 1.00 kg | 9.90 |