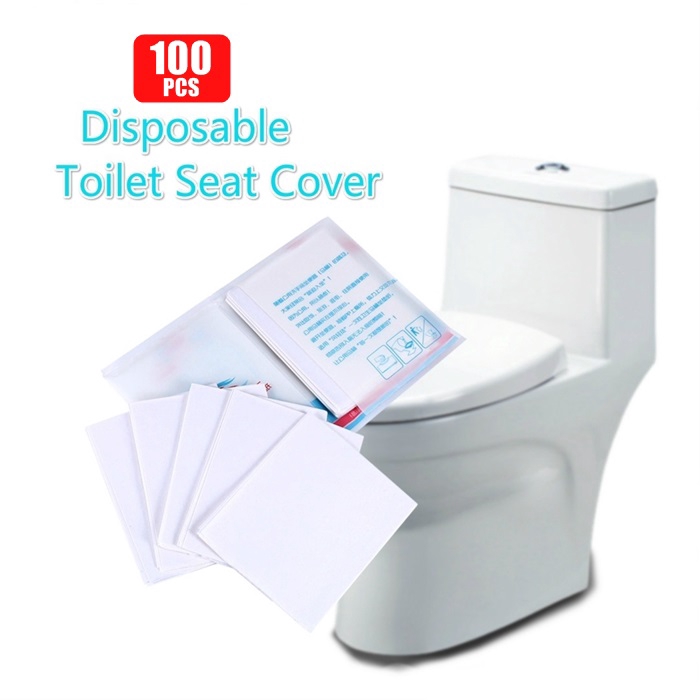 Size (length*width*height): 8cm x 19cm x 12cm
Note :
✔The product are Ready Stock MALAYSIA
✔Normally we ship your order within 1-2 days, sending by REGISTER shipping method with tracking number, it will takes 3/5 days to UR DOOR.
✔Any question, feel free contact us, thank you
🌹Product Description🌹
Baru dan berkualiti tinggi
Sangat sesuai untuk digunakan di WC sit barat (Biodegradable)
Mengasingkan lingkaran tempat duduk tandas dengan berkesan, untuk mencegah penyakit kulit, penyakit berjangkit silang.
Sarung Tandas Kertas Sekali Pakai, sangat sesuai untuk digunakan dalam perjalanan dan hospital.
Saiz kecil, pek saiz poket yang berguna. Mudah dibawa dan mudah sekali pakai setelah digunakan.
Pulpa kayu asli, selamat dan bersih untuk digunakan, anti bakteria.
Berlaku untuk membeli-belah, pejabat, rumah, perjalanan perniagaan dan perjalanan, sesuai untuk wanita peranakan yang tinggal di hospital.
Sesuai untuk digunakan di WC jenis sit barat
Boleh Biodegradasi
Gaya: keselesaan
Jenis Item: Sarung Kerusi Tandas
Warna: Putih
Bahan: Pulpa Kayu Asli
Saiz: kira-kira 42.5 * 35.7cm
10 x Beg * Penutup Kerusi Tandas Kertas Sekali Pakai (10 Pcs / beg)
Brand new and high quality
Perfect for using in western sit type WC(Biodegradable)
Effectively isolate toilet seat circle, to prevent skin diseases, infectious diseases cross-infection.
Disposable Paper Toilet Covers, which is Perfect for using in travel and hospital.
Small size, Handy pocket size packs.Easy to carry and easily disposable after used.
Original wood pulp, safety and clean to use, anti bacterium.
Applicable to shopping, office, home, business trip and travel, convenient for perinatal women that live in hospital.
Perfect for using in western sit type WC
Can Biodegradable
Style: convenience
Item Type: Toilet Seat Covers
Color: White
Material: Native Wood Pulp
Size: about 42.5* 35.7cm
10 x Bags*Disposable Paper Toilet Seat Cover (10Pcs/bag)
| Zone | Weight | Delivery Fee (RM) |
| --- | --- | --- |
| West Malaysia | First 1.00 kg | 8.50 |
| | Extra 1.00 kg | 2.50 |
| East Malaysia | First 1.00 kg | 11.50 |
| | Extra 1.00 kg | 3.50 |