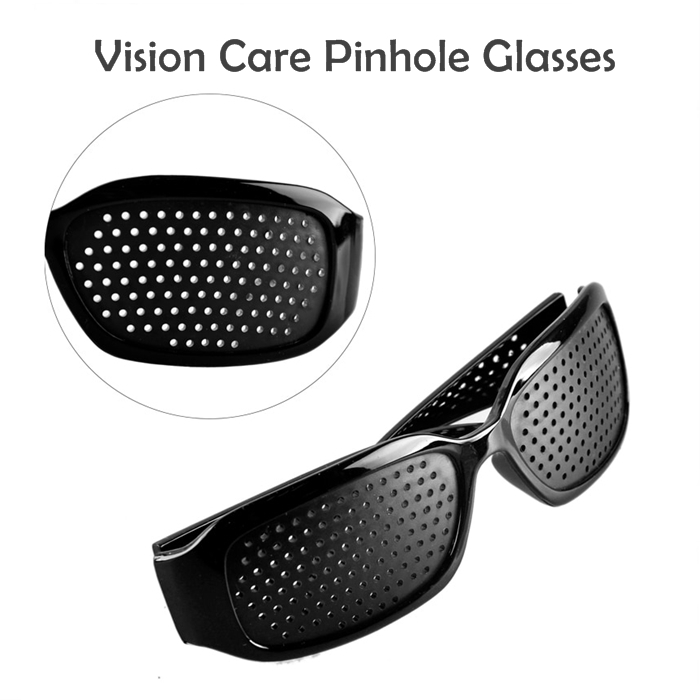 Note :
The product are Ready Stock in MALAYSIA
Normally we ship your order in 1 day sending by SHOPEE REGISTER shipping method with tracking number, it will takes 3/5 days arrive to your Door.
Any question, feel free contact us, thank you

?Follow us?We update new product daily?

?Product Description?
**PRODUCT WARRANTY 24HOURS AFTER RECEIVE (WE HAVE DATE/TIME YOU RECEIVE THE ITEM) =100% REFUND

Vision Spectacles Astigmatism Eyesight Improve Eyes Care Pinhole Glasses Eyewear (Cermin Mata Terapi) (Training Glasses)

It is now
widely accepted that pinhole glasses do improve vision for suffering
with refractive error eye disorders, even ophthalmologists use pinhole
equipment to check eyes for refractive disorder. Frequent substitute of
prescription glasses (TV, computer, reading) with pinhole glasses will
result in improved vision, natural and drug-free.

*Color: Black
*Material: plastic
*This is a pair of pinhole glasses! It also can serve as a pair of fashion glasses.
*Theory is very
simple: when the eyes can only look through the small holes, they
naturally change  focus to a relaxing standard, so that the eyeballs are
relieved from the previous nervous focus.

*Wearing for 15 minutes one day will help to improve your eyesight within 2-4 weeks.
*Activates your natural vision ability to see clearly.
*Eliminates stress and strain caused by glasses.

*Helps you see clearly near and far.
*Promotes vision habits.
*Good and
simple eye relaxation for a large population whose job causes tired
eyes: students, teacher, white collar, computer users. Age from child to
aged people, etc.

| Zone | Weight | Delivery Fee (RM) |
| --- | --- | --- |
| West Malaysia | First 1.00 kg | 8.50 |
| | Extra 1.00 kg | 2.50 |
| East Malaysia | First 1.00 kg | 11.50 |
| | Extra 1.00 kg | 3.50 |