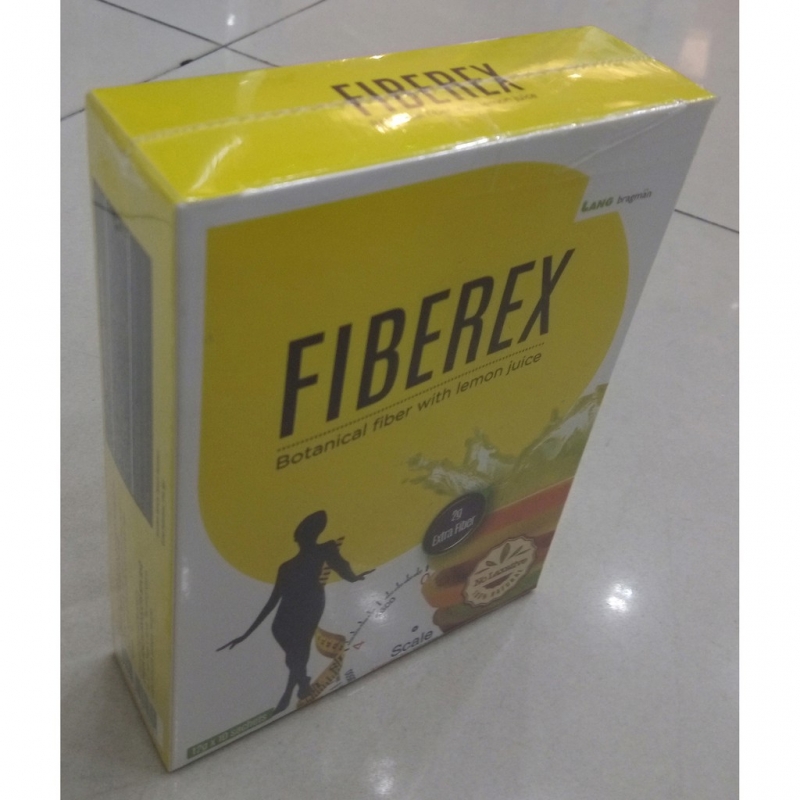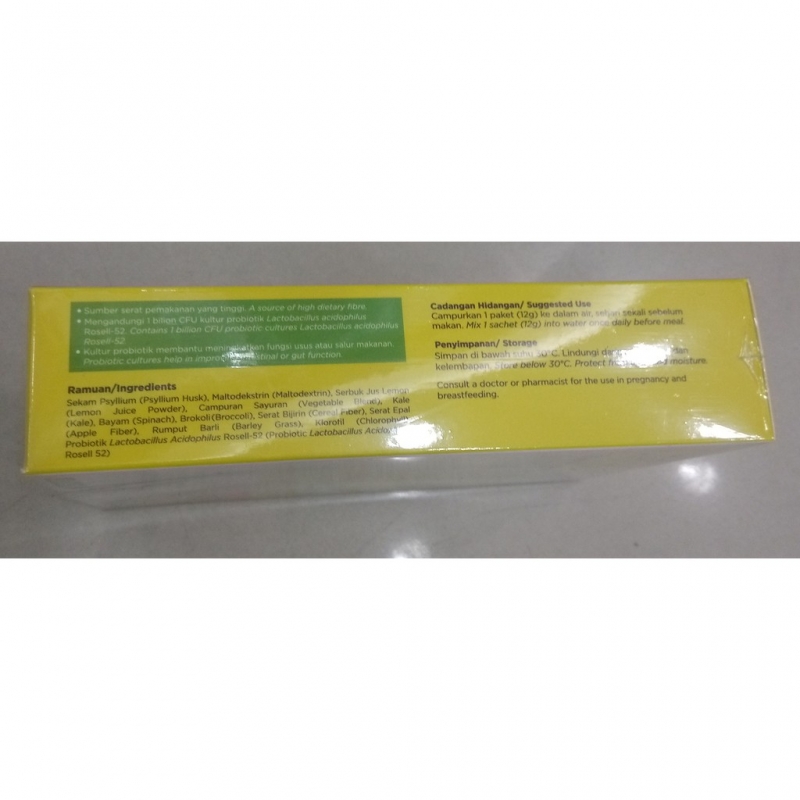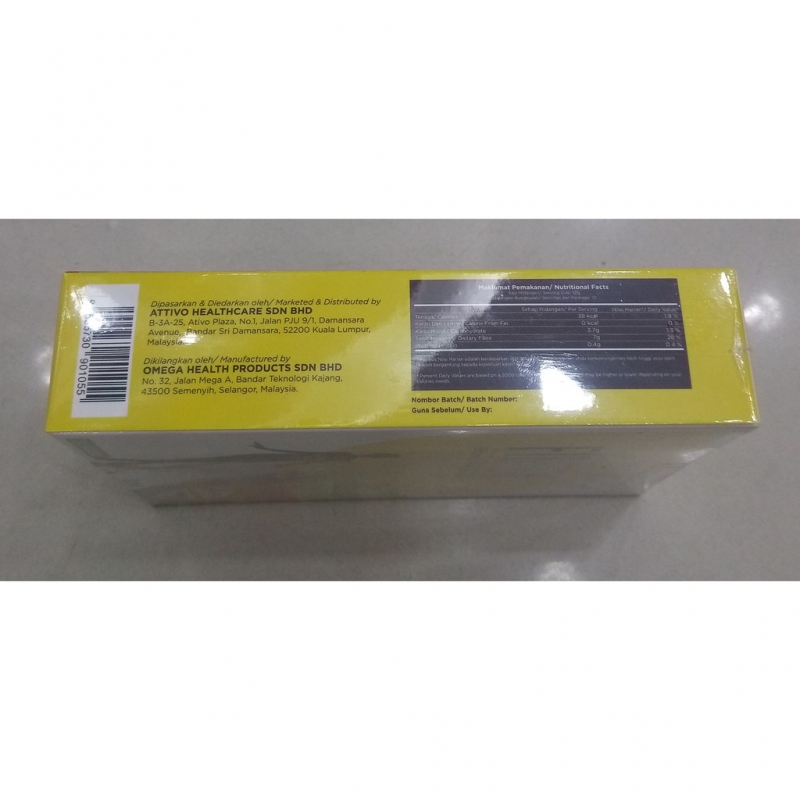 1/3
Lang Bragman Fiberex 12g Powder Per Sachet, 10 Sachets Per Box - Weight Loss, Kurus Badan, Dinding Usus Tahan Lasak
Product Information
Size (length*width*height): 15cm x 20cm x 10cm
Expiry Date: Normal Expiry
Function: Weight Management + Detox
Formulation: Powder
Lang Bragman Fiberex 12g Powder Per Sachet, 10 Sachets Per Box - Weight Loss, Kurus Badan, Dinding Usus Tahan Lasak
- SKU: FIBEREX-LANGBRAGMAN-12G-10S
- Specification:
(01) Color: White
(02) Dimension: 108mm(W) x 35mm(D) x 148mm(H)
(03) 12g Fruity powder in one sachet, sealed.
(04) Overview:
(a) Fiberex is a fruity and refreshing drink made from a combination of fibre from various plants and tropical fruits added with a probiotic strain.
(b) One serving provides at least 5g of dietary fiber a day. Proper digestion and detoxification are the keys towards better health.
(05) Healthy Fiber Sources:
(a) The best sources of soluble fiber are oats, dried beans and some fruits and vegetables.
(b) Many experts recommend a total dietary fiber intake of 25 to 30 grams per day.
(c) Supplementation of the diet with highly functional fibers may prove to play an important role in long-term obesity management.
(06) Dietary Fibre:
(a) Highly significant effect on satiety.
(b) Prolonged distention of stomach.
(c) Ability to absorb and hold on to water to create a sense of satiety.
(07) About Probiotic Lactobacillus acidophilus R0052:
(a) Complete genomic sequencing and identification strains, deposited in France.
(b) Protected by Bio-Support™ technology.
(c) Enhancing the bioavailability of nutrients.
(08) FAQ:
Q1: I've heard that if you take psyllium husks you must drink a lot of water. Is that true?
A1: Psyllium husk is a source of soluble fiber used for constipation. It works by absorbing water in your digestive tract and combining with the water to form bulky stool. Therefore if you do not drink enough water you will also experience constipation as the stool may become hardened, dry and difficult to pass.
Q2: I am on doctor's medication. Can I take Fiberex.
A2: If you are on doctor's medication, please take Fiberex 1-2 hours before taking your medicine as the viscousity of psyllium husk will interfere with the absorption of the drug if they are taken at the same time. Please consult your healthcare provider before taking Fiberex.
(09) Product Highlights:
(a) Unique Fibrous blend formulation
(b) Great source of dietary fiber (5 gram per sachet)
(c) Contains live cultured probiotic (1 billion CFU per sachet)
(d) Refreshing natural fruity flavor
(10) Direction Of Use:
2 sachets (10 g powder per sachet) once daily with meal.
The content can be directly consumed or mixed with a glass of water upon consumption
(11) Active Ingredients:
Inulin, Isomaltooligosaccharide, Psyllium husk, Lemon Juice Powder, Citric Acid, Barley Grass, Corn Fiber, Fruit pectin, Spirulina, Aloe Vera, Milk Thistle, Dandelion, Chlorophyll, Slippery Elm, Lactobacillus acidophilus R0052
(12) No added eggs, dairy products, nuts and gluten
#langbragmanfiberexpowder #langbragmanfiberex #fiberexpowder #fiberex #langbragmanpowder #langbragmanprobiotic #langbragmansupplement
Shipping Information
| Zone | Weight | Delivery Fee (RM) |
| --- | --- | --- |
| West Malaysia | First 3.00 kg | 6.00 |
| | Extra 1.00 kg | 2.00 |
| East Malaysia | First 0.50 kg | 14.30 |
| | Extra 0.50 kg | 5.10 |