Mall

[TAITRA] [Bling Q] Black And White Contrast Colours Personalized Style Long Necklace
Product Information
[Bling Q]桃麗黑白撞色個性造型長鍊
Product Specifications Brand: Bling Q] Size: Chain length 66CM contents: a necklace Material: fine plated alloy + rhinestone Note: E This product is based on personal health problems, after unpacking use Shu can not be returned, in order to ensure that the next customer interests. The E seven days appreciation period Returns Please maintain product integrity, be grateful if gifts, accessories returned with, if lack of parts, merchandise damaged incomplete happens, Notice Returns. E commodity image file color computer monitors set up slightly different to the actual product colors prevail, please forgive me.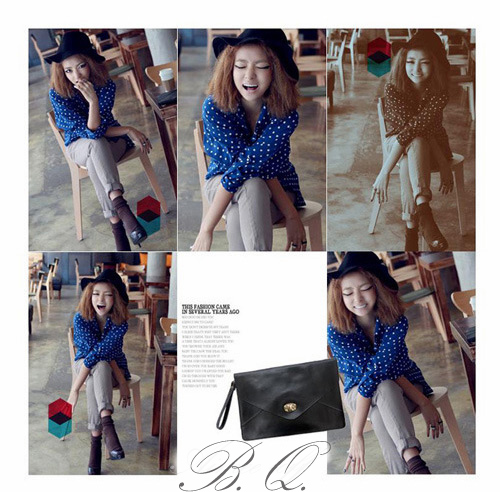 本商品規格

商品規格 品牌:【Bling Q】 尺寸:鍊長66CM 內容物:項鍊一條 材質:精鍍合金+水鑽 備註: ‧本商品基於個人衛生問題,經拆封使用後恕無法退換,以確保下一位顧客權益。 ‧七天鑑賞期內退換貨請保持商品完整性,若有贈品、配件煩請一起退回,若有缺件、商品毀損不完整情況發生,恕無法退換貨 。 ‧商品圖檔顏色因電腦螢幕設定差異會略有不同,以實際商品顏色為準,請見諒 。
Shipping Information
| Zone | Order Total (RM) | Delivery Fee (RM) |
| --- | --- | --- |
| West Malaysia | Below 150.00 | 19.00 |
| | From 150.00 | FREE Shipping |
| East Malaysia | Flat Rate | 29.00 |
Shipping Info
Order process take 4~7 days, and international shipping will take about 10~14 days

Important Notification:
1. PChomeSEA acts as a buying agent and does not provide product warranty.
2. Please check whether product specs (including voltage, plug type, frequency, etc.,) applys in your country.