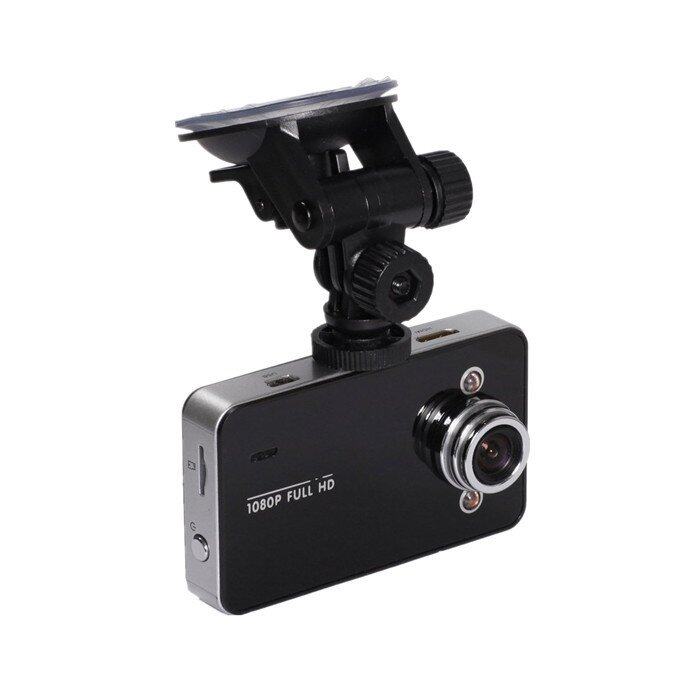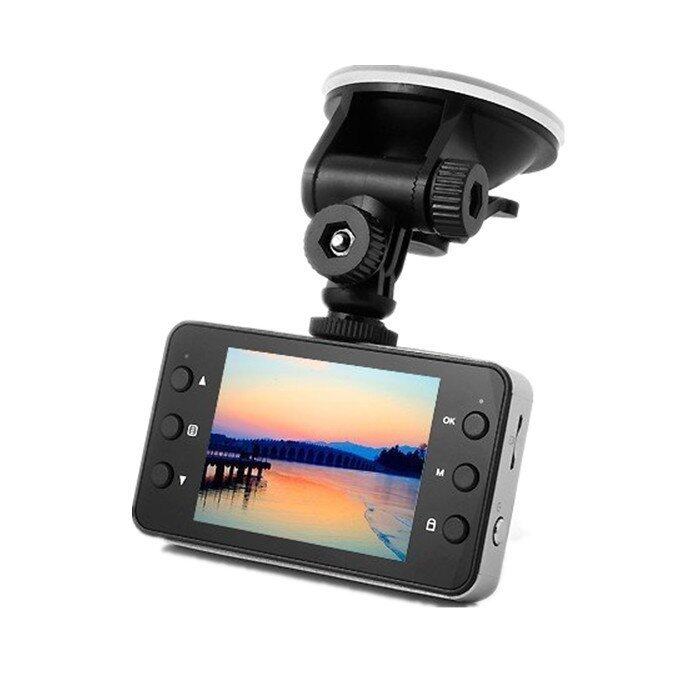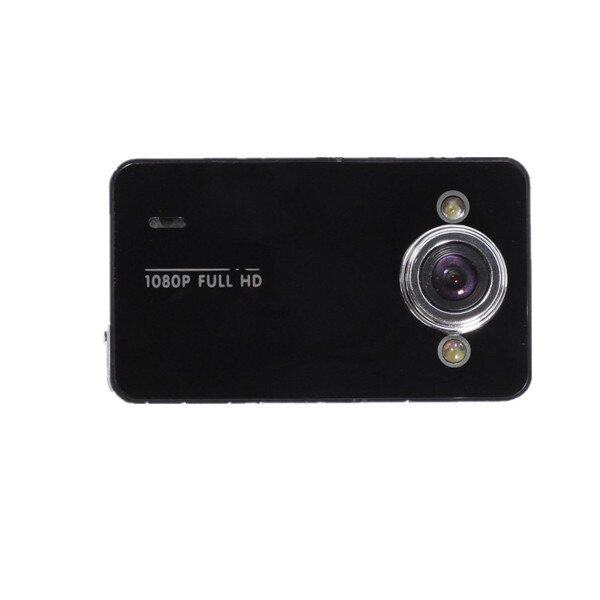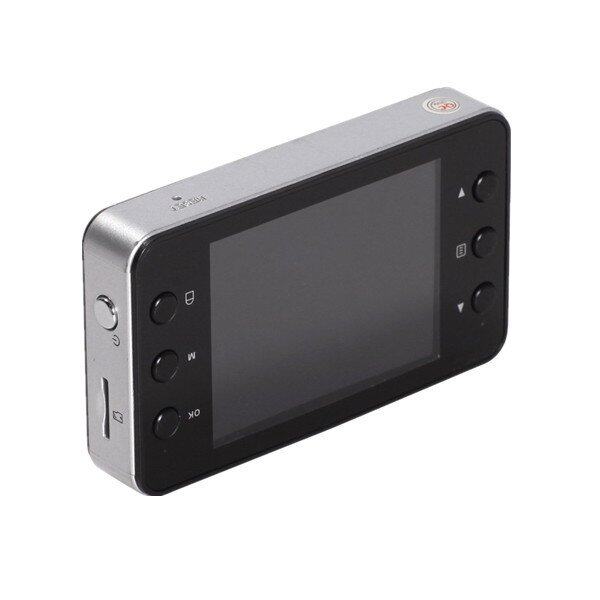 1/4
Preferred

Generic 2.7 Full HD 1080P DV Car Camera DVR Camcorder Video Recorder with Night Vision
Product Information
What's in the box:
ul li /li li 1 x HD Car DVR /li li 1 x Car Charger /li li 1 x Holder /li li 1 x USB Cable /li li 1 x User Manual /li /ul
Function keys:
Select button up
Menu button
down the Select button
USB Data Interface
bracket mounting holes
HDMI output interface
The power switch
TF card slot
the HOLD button
the mode select button
OK to confirm button.
Product specification:
Product Name: Car Recorder
Features: High-definition camera, high-definition video.
Program: Joint Wing
G-sensor G-sensor: Built-in(car accident case of emergency save, will not be deleted)
LCD screen size: 2.7LTPS
Camera: 140 A + grade high-resolution ultra-wide-angle lens
Language: Russia, Japan, France, Italy, Germany, English, Chinese, Korean, etc.
File Format: AVI
Video resolution: Maximum HD 1080P
Video formats: M-JPEG, Audio:AAC
Color effects: Standard
Infrared night vision: Support
Continuous loop video: Seamless looping video, do not drain seconds
Truck switch machine: Support auto ignition boot, turn off shutdown
Motion Detection Function: Support
Date of hours: Support
Carrier media: Built-in Memory(total: 64MB)
The camera mode: 5 million
Photo format: JPEG
Memory card: TF(up to 32GB)(the card is not included)
Microphone: Support
Built-in stereo: Support
Infrared night vision: Support
Video output: HDMI
Video Format: PAL/NTSC
Current frequency: 50HZ/60HZ
USB function: 1: USB-Disk 2: the PC-Camera
Power Interface: 5V 800ma
Battery: Built-in 600mAh
Shipping Information
| Zone | Weight | Delivery Fee (RM) |
| --- | --- | --- |
| West Malaysia | First 1.00 kg | 4.99 |
| | Extra 1.00 kg | 2.00 |
| East Malaysia | First 0.50 kg | 14.30 |
| | Extra 0.50 kg | 5.10 |
| Australia, New Zealand | First 1.00 kg | 159.77 |
| | Extra 0.50 kg | 52.65 |
| Austria, Denmark, Finland, Ireland, Switzerland, Russia | First 1.00 kg | 157.78 |
| | Extra 0.50 kg | 34.31 |
| Brunei, Cambodia, Laos, Mongolia | First 1.00 kg | 175.10 |
| | Extra 0.50 kg | 81.95 |
| Belgium,France, Germany, Netherlands, Spain, U.K | First 1.00 kg | 150.94 |
| | Extra 0.50 kg | 30.46 |
| China | First 1.00 kg | 96.44 |
| | Extra 0.50 kg | 25.35 |
| Bangladesh, Brazil, Iraq, Pakistan, Qatar, S.Arabia, UAE, Sri Lanka | First 1.00 kg | 118.52 |
| | Extra 0.50 kg | 24.96 |
| South Africa | First 1.00 kg | 118.52 |
| | Extra 0.50 kg | 24.96 |
| Philippines | First 1.00 kg | 91.42 |
| | Extra 0.50 kg | 15.29 |
| Canada, United States, Mexico | First 1.00 kg | 162.58 |
| | Extra 0.50 kg | 35.90 |
| Hong Kong | First 1.00 kg | 80.63 |
| | Extra 0.50 kg | 29.06 |
| India | First 1.00 kg | 113.30 |
| | Extra 0.50 kg | 22.28 |
| Indonesia | First 1.00 kg | 107.35 |
| | Extra 0.50 kg | 24.87 |
| Japan | First 1.00 kg | 112.97 |
| | Extra 0.50 kg | 35.03 |
| Macau | First 1.00 kg | 92.93 |
| | Extra 0.50 kg | 13.82 |
| Singapore | First 1.00 kg | 74.75 |
| | Extra 0.50 kg | 21.49 |
| Taiwan | First 1.00 kg | 94.42 |
| | Extra 0.50 kg | 34.76 |
| Thailand | First 1.00 kg | 94.10 |
| | Extra 0.50 kg | 28.25 |
| Vietnam | First 1.00 kg | 98.94 |
| | Extra 0.50 kg | 14.34 |