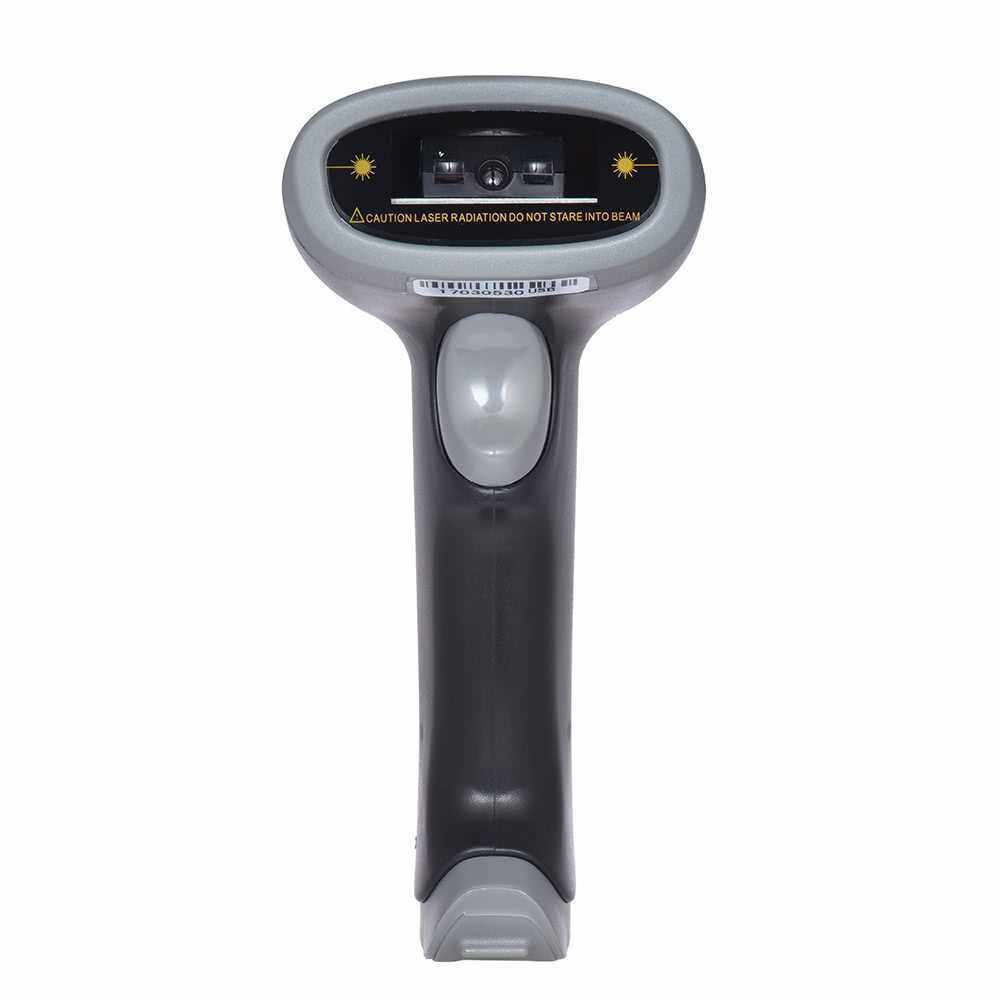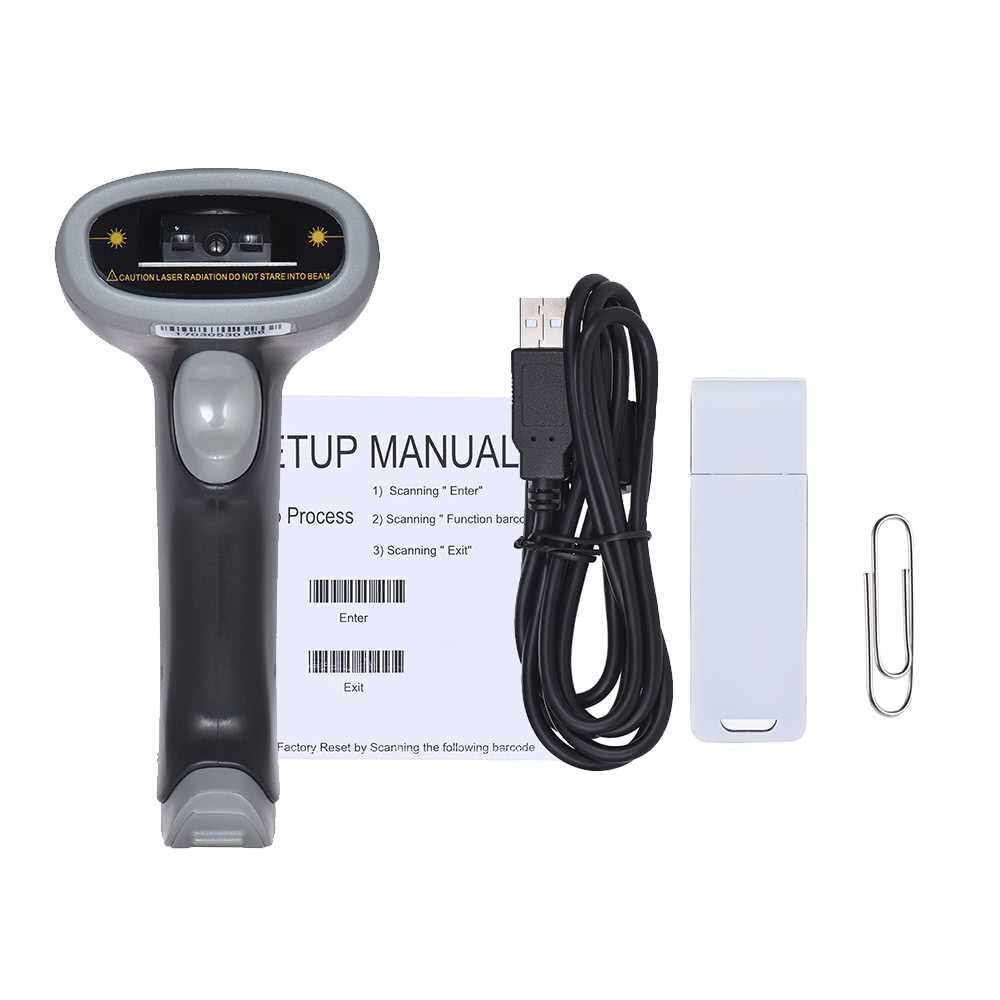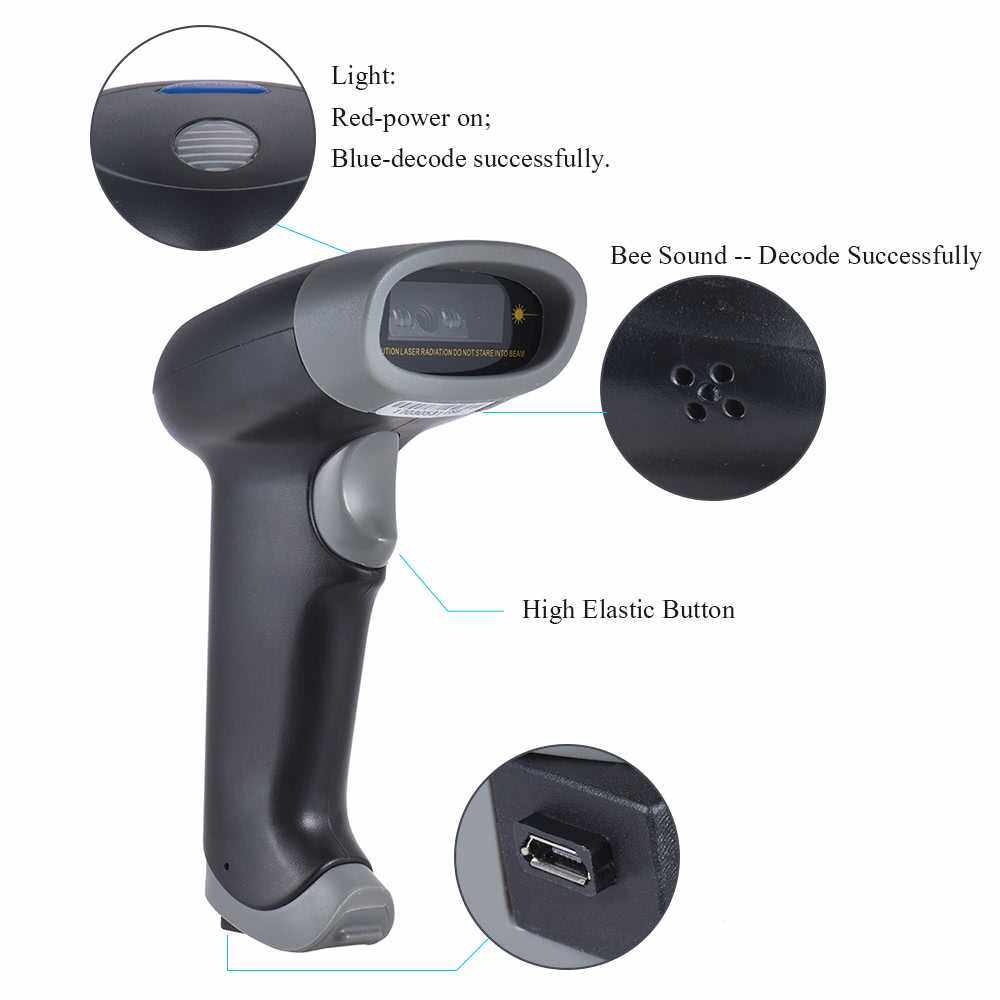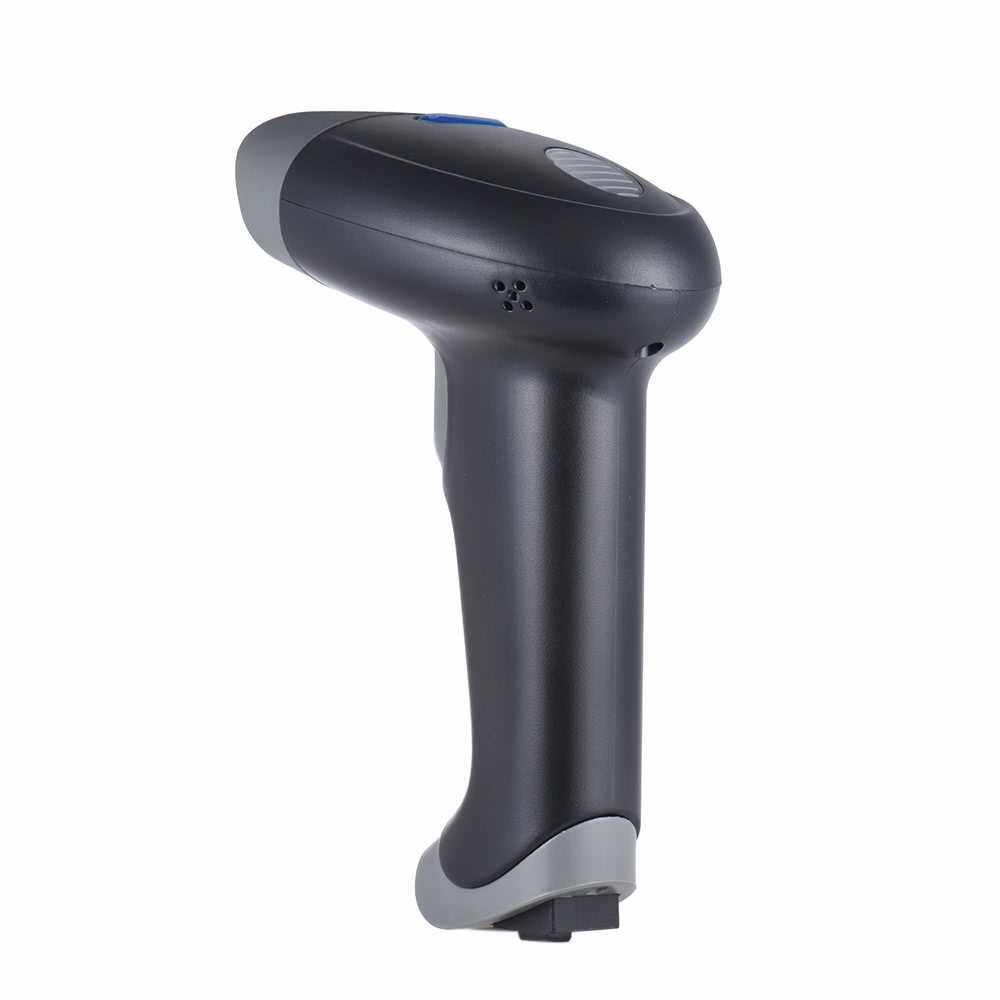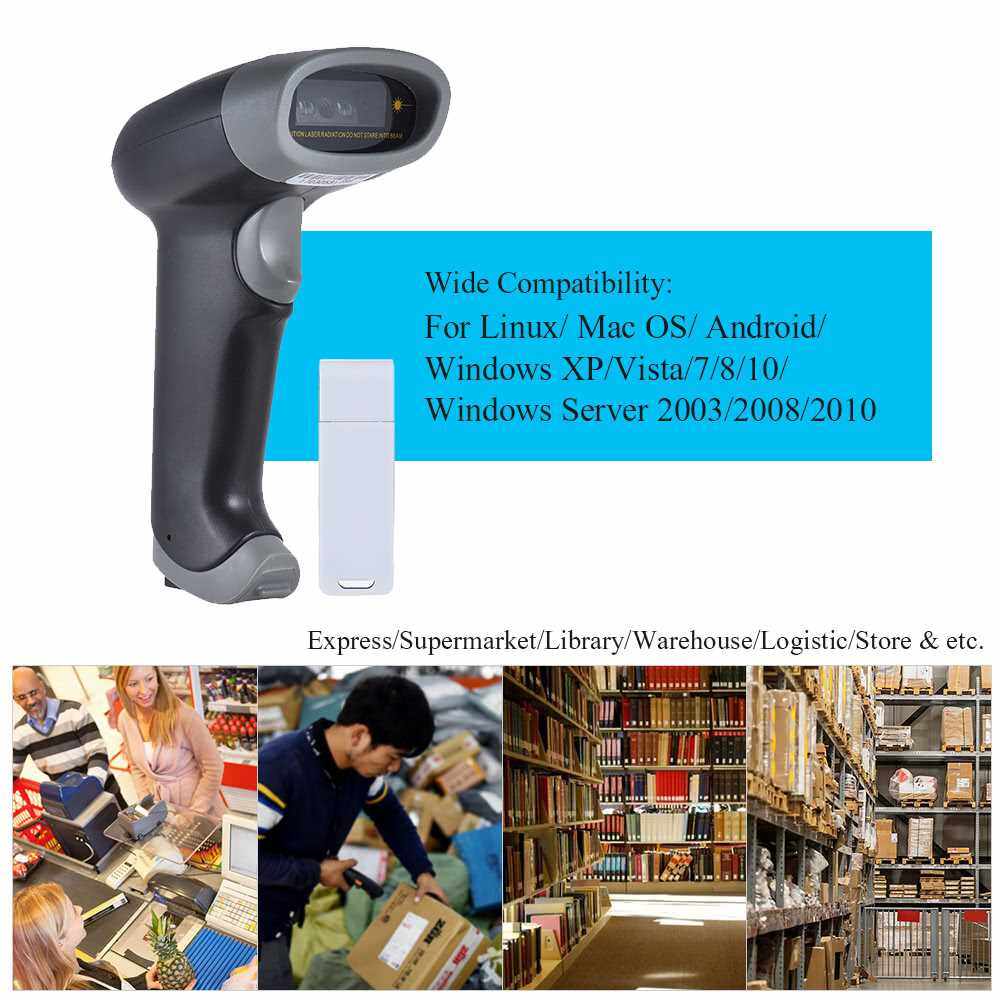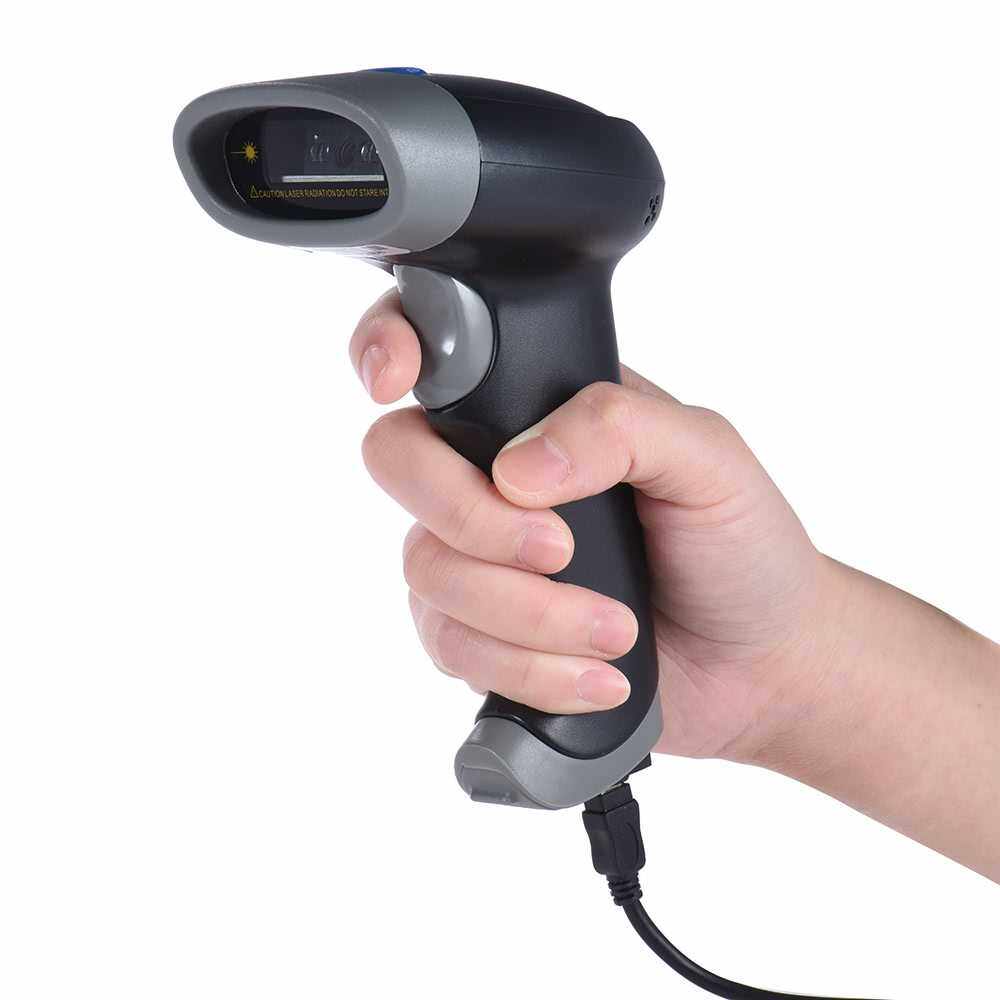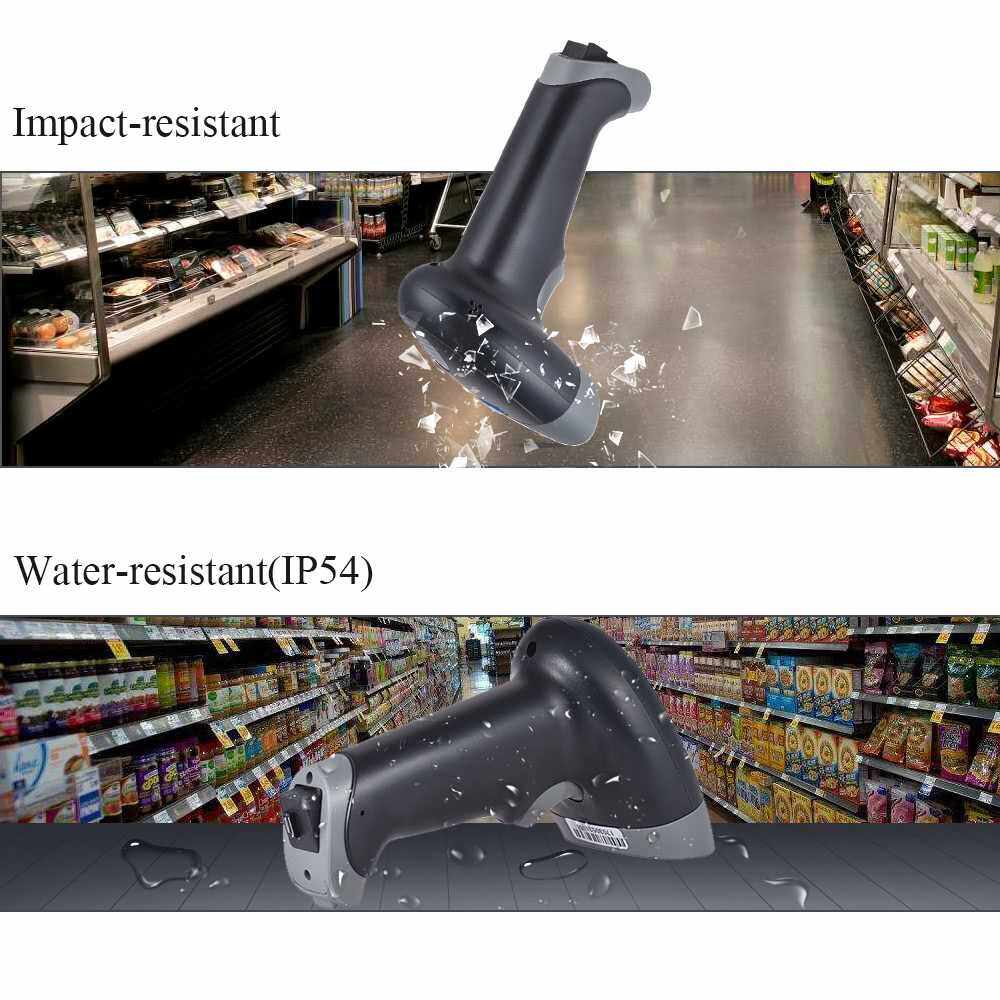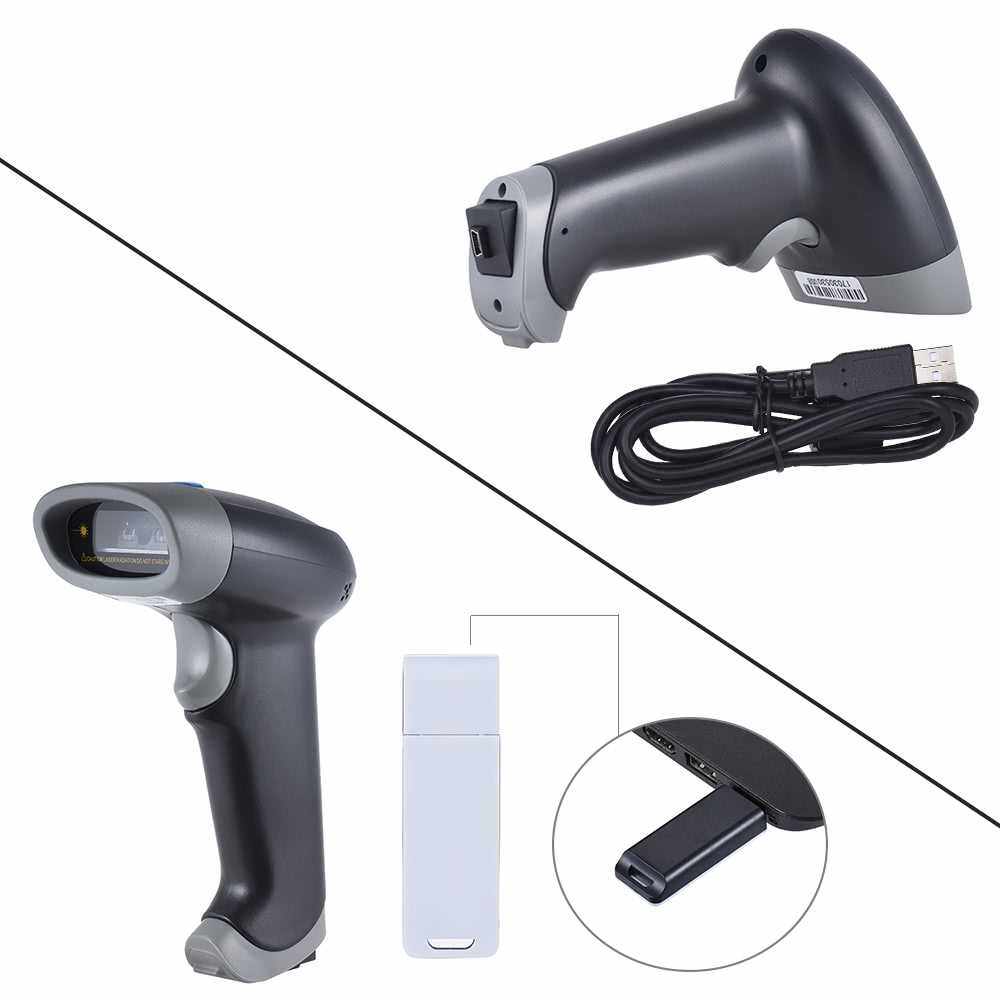 1/8
2.4GHz Wireless USB Wired 1D Barcode Scanner Auto/Manual Scanning CCD Red Light Screen PC Computer Bar Code Reader 2000dpi 260t/s Intermal Memory Up to 2500 (Standard)
Product Information
What's in the box:
2.4GHz Wireless USB Wired 1D Barcode Scanner Auto/Manual Scanning CCD Red Light Screen PC Computer Bar Code Reader 2000dpi 260t/s Intermal Memory Up to 2500 (Standard)
WM2 barcode scanner has two modes, 2.4GHz wireless / USB connecting. 2000dpi high resolution 260times/s fast scanning speed ensures high working efficiency. Advanced full thunk capacitance and gold plated optical glass, we can guarantee high scanning sensitivity in three years.

Features:
CCD red light barcode scaner for 1D barcode printed on paper/film/screen; with Manual/Auto scanning mode, 2000dpi resolution, 260 t/s speed.
Wireless mode - 2.4GHz wireless receiver, effective distance around 30m/98.4ft;
Wired mode - comes with a USB cable, you can continue to scan while charging.
Memory function, can store up to 2,500 barcode for later data upload.
Built-in 1500mAh rechargeable i-ion battery, battery life more than 48h after fully charged.
Patented 32bit decoding chip ensure high reading capacity, barcode in conditions like wide/distorted/slightly damaged/tiny/fuzzy can also readable.
Advanced full thunk capacitance and gold plated optical glass, guarantee high scanning sensitivity >3 years.
Compatible for Linux/ Mac OS/ Android/ Windows XP/Vista/7/8/10/ Windows Server 2003/2008/2010 OS, driver free.
Impact-resistant and water-resistant design, more durable.
Can be widely applied to fields like warehouse/logistics/library/supermarket/retail store and etc.

Notice:
Should there is a connecting error, just scan one barcode, it will work well again.

Specifications:
Model: WM2
Color: Black
OpticalTechniqueLevel:V-VI (AerialCameras)
Code Available: 1D Code printed on Paper/Film/Screen
Scanning Mode: Manual / Auto Scanning
Sensor Resolution: 2000dpi
Scanning Speed: 260 times/second
Symbol Contrast: 30% minimum reflection difference
Decode Capacity: 4mil
Scanning Angle: Horizontal 72, Vertical 82
Capacity:EAN-8,EAN-13,EAN-13 2 add-on, EAN-13 5 add-on, ISSN, ISBN, UPC-A, UPC-E, Code 39, Code 39 Full ASCII, Code 93, Code 128, EAN 128, Codabar, Interleave 2 of 5, etc.
System Compatibility: For Linux/ Mac OS/ Android/ Windows XP/Vista/7/8/10/ Windows Server 2003/2008/2010
Depth of Field: code39 5mil(3cm-9cm), code39 8mil(3cm-12cm), EAN13 5mil(3cm-10cm), EAN13 13mil(4cm-25cm)
Available Distance: Around 30m / 98.4ft on open spaces
Wireless Technology: 2.4G
Wireless Transmission Power: 7dBm
Wireless Receive Sensitivity: -42dBm
Battery: 1500mAh Li-ion Rechargeable Battery (Included.)
Interface: USB
Impact-resistant: Can bear 1.8m free fall
Water-resistant: IP54
Voltage: 5V DC
Maximum Current: 176mA
Working Current: 168mA
Stand-by Current: 55mA
Item Size: 15.7 * 10.3 * 6.7cm / 6.2 * 4.1 * 2.6"
Item Weight: 147.5g / 5.2oz
Package Size: 18.6 * 11.4 * 7.7cm / 7.3 * 4.5 * 3"
Package Weight: 298g / 10.5oz

Package List:
1 * Barcode Scanner
1 * Flash Dish
1 * Connecting Cable
1 * Clip
1 * User Manual(English)

Note:
Please don't look into light directly.