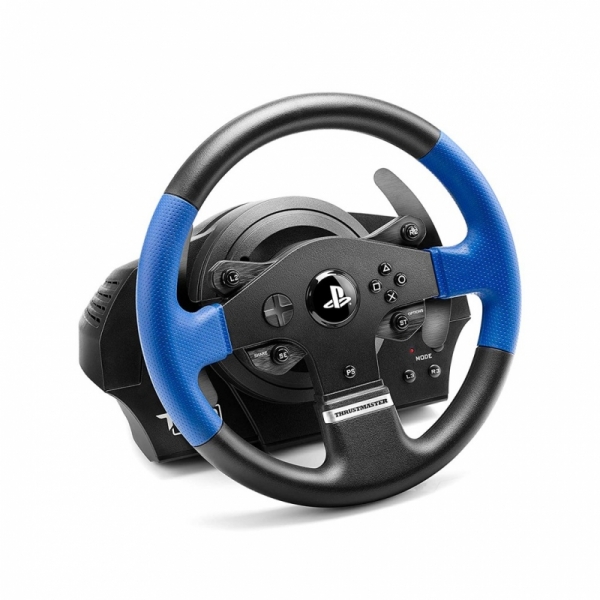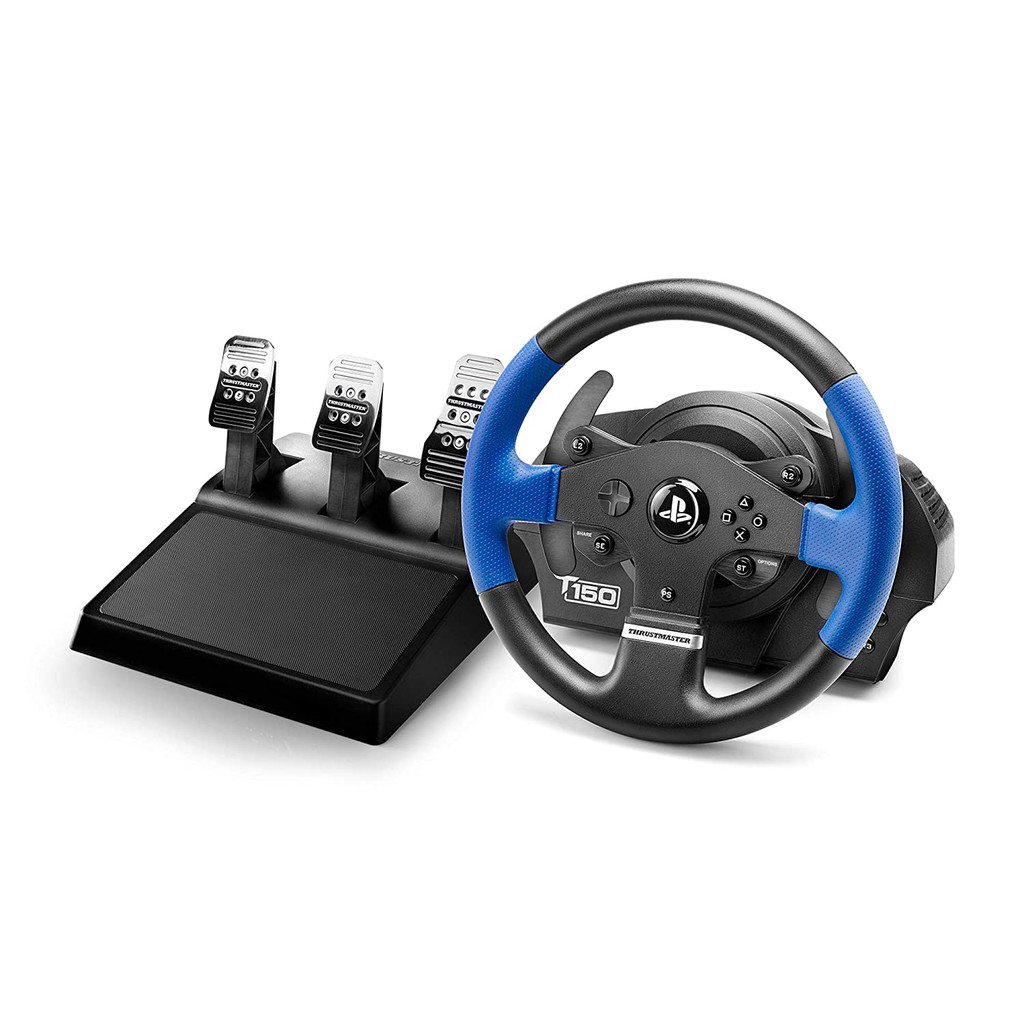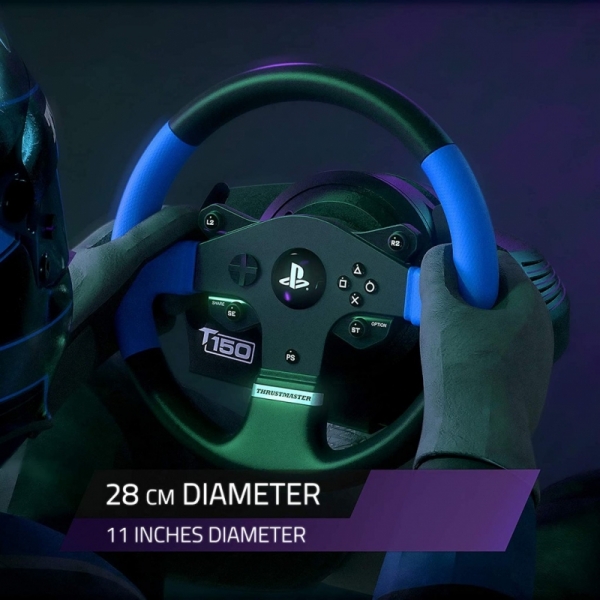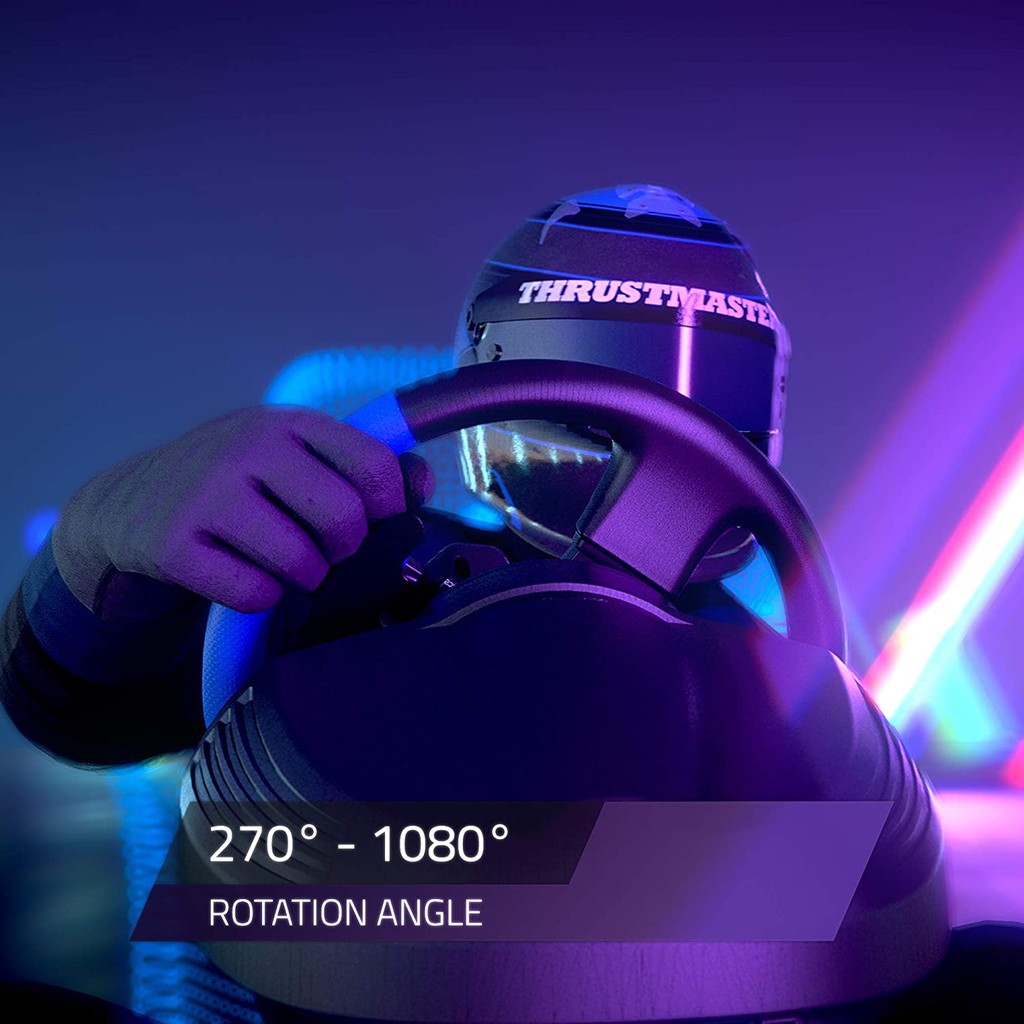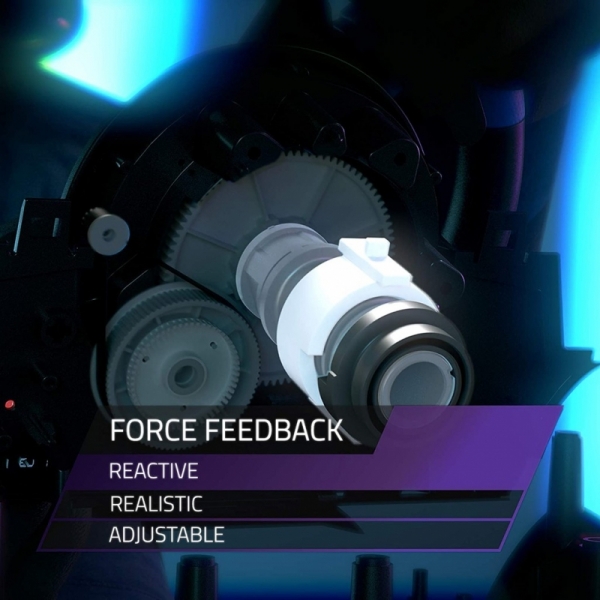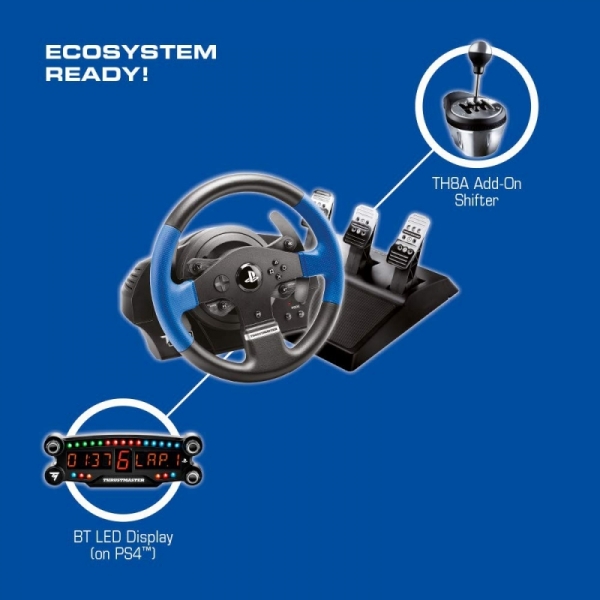 1/7
Thrustmaster T150 Pro Racing Wheel For PS4/PS3 and Windows
Product Information
Size (length*width*height): 10cm x 20cm x 10cm
Console Model Compatability: PS4 Pro
Type: Steering Wheel
Official racing simulator for PS4 and Windows.
900 degree Force Feedback system: Mixed belt-pulley and gears system with metal ball-bearing axle.
Comes along side with the T3PA 3-pedal pedal set: 100% metal pedals and internal structure. 3 fully adjustable pedals.
Sequential gear shifts are facilitated by the two large (5"/13 cm tall), 100% metal wheel-mounted sequential paddle shifters.
11 inch/28 cm diameter racing wheel, with an ergonomic design
From the manufacturer
1
TMX Pro
View larger
T150 PRO: IMMERSION AND REALISM IN RACING GAMES ON PS4 AND PC
Racing sim fans will love the wheel's responsive and silent Force Feedback, for enhanced immersion in games — with sensations incredibly close to real-world conditions.
The T150 PRO has been created with different types of drivers in mind: its ergonomic design and the range of technologies incorporated into the wheel make it totally adaptable to all racing game styles (Rally, F1, NASCAR and even GT).
The T150 PRO includes the Thrustmaster T3PA 3-pedal set.
1
View larger
1
1
REALISTIC SIZE
The wheel's rim is 11 inches / 28 cm in diameter: this ensures complete versatility, making the T150 PRO great for all racing game styles. Experience the thrills of different types of race tracks and circuits — intense F1 and Rally racing, and every kind of four-wheeled fun in between.
1080° WHEEL ROTATION
The wheel can make up to three full rotations, for an unprecedented level of control at every turn.
The wide-ranging rotation angle offered by the T150 PRO (from 270° to 1080°) lets all virtual drivers be as precise as possible, in any type of race.
100% METAL SEQUENTIAL PADDLE SHIFTERS
The T150 PRO features large sequential paddle shifters, crafted entirely of metal.
Similar to the paddle shifters found in very high-performance cars, their ergonomic design allows for excellent handling — with smooth and distinct gear shifting.
Shipping Information
| Zone | Weight | Delivery Fee (RM) |
| --- | --- | --- |
| West Malaysia | First 1.00 kg | 7.00 |
| | Extra 1.00 kg | 1.50 |
| East Malaysia | First 1.00 kg | 14.00 |
| | Extra 1.00 kg | 12.00 |