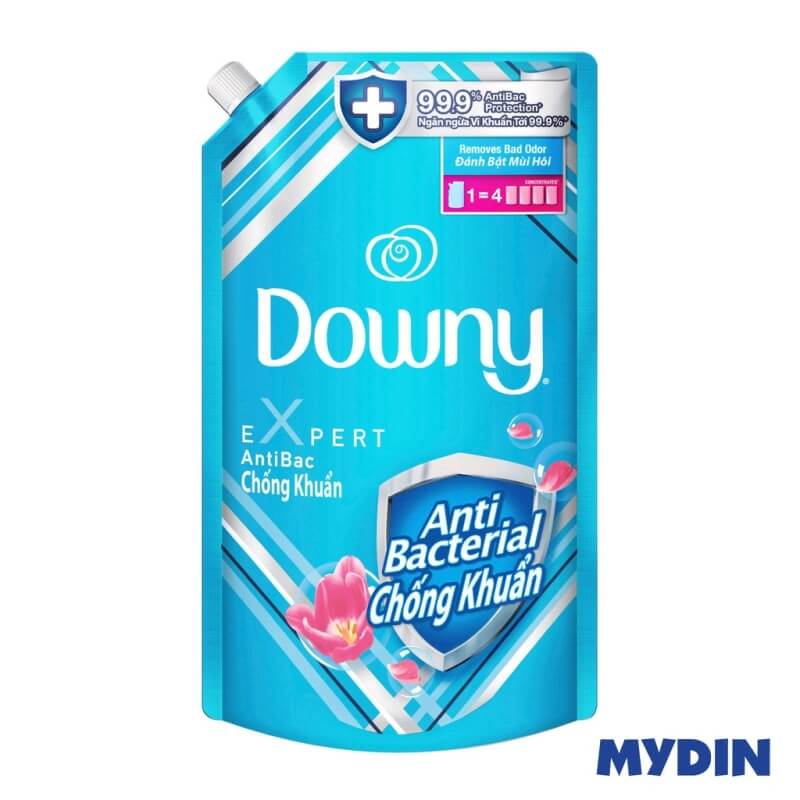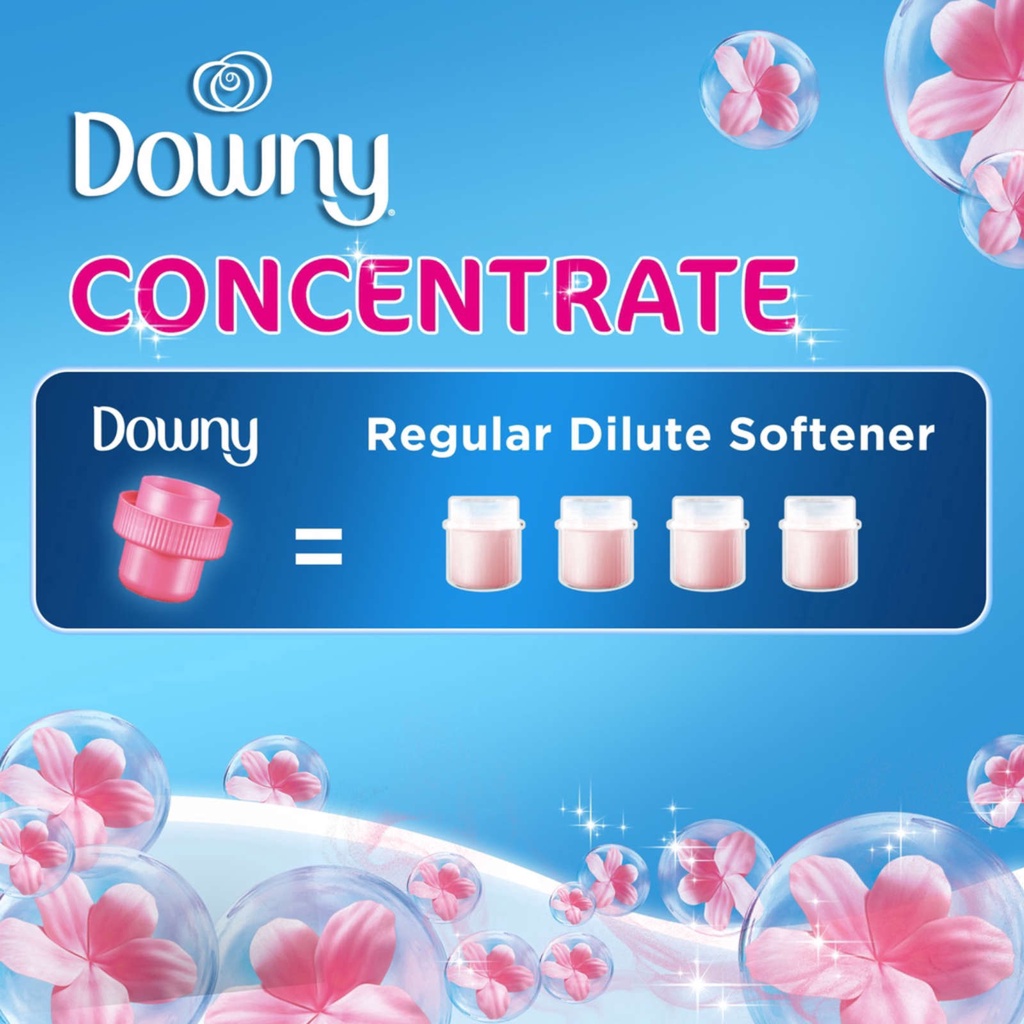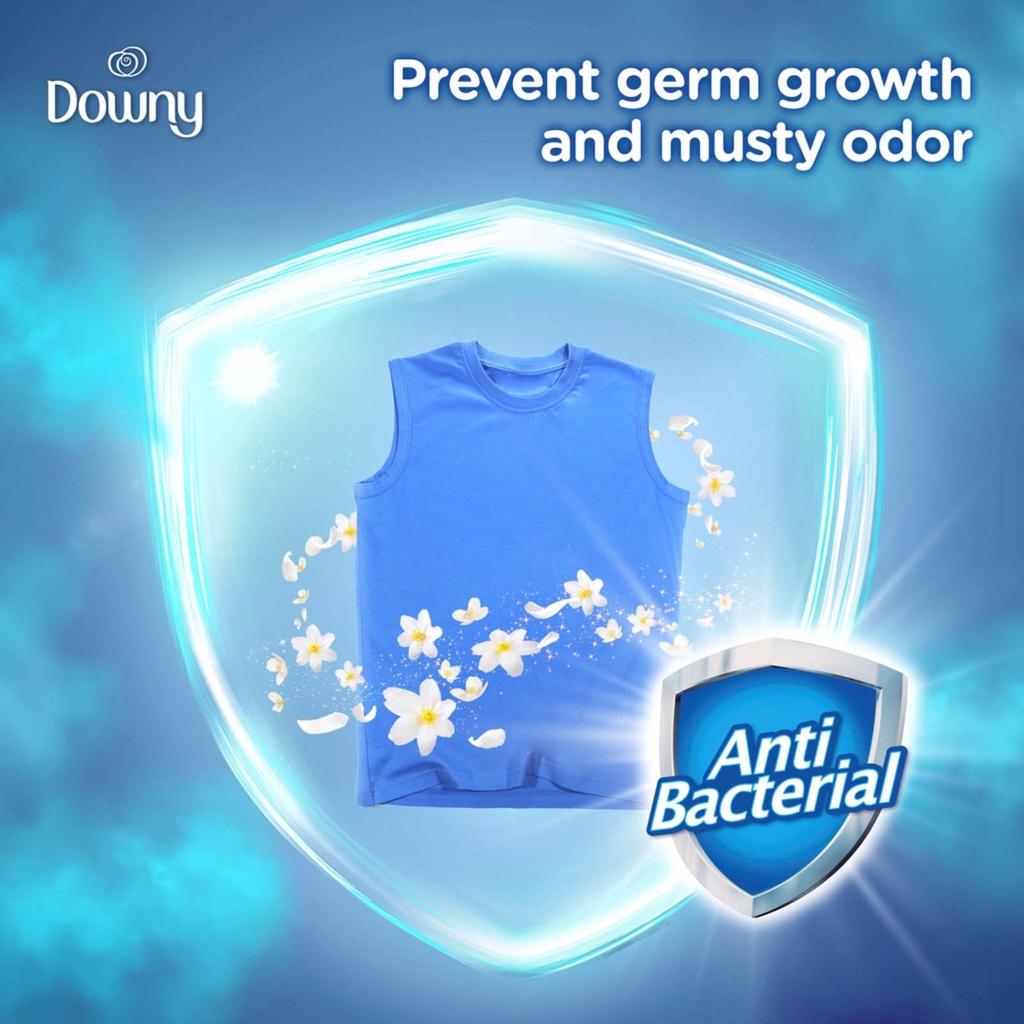 1/3
Mall

Downy Concentrate Fabric Conditioner Antibac Refill (1.5L)
Product Information
Fabric softener, with antibacterial agent to help prevent odor Concentrate fabric conditioner Filling Instructions/ Cut the refill pack at the indicated line. Pour the contents into one empty Downy® bottle. Don't add water in. Recycle the Downy® bottle for use with the refill pack. Recommended Usage: Pour Downy® product in the last rinse water or in washing machine dispenser. Dry after rinse. Hand Wash:1/2 cap for 15-20 garments (water 23 litres). Machine Wash: 1 cap for Full Load (up to 52L water level). DO NOT POUR DIRECTLY ONTO CLOTHES! Ingredients: Water, Diethylester Dimethyl Ammonium Chloride, Cationic Acrylic polymer, Formic acid, Hydrochloric acid, Sodium1-hydroxyethane-1ƹ-diphosphonate, Benzyl isothiazolinone, Silicone, Didecyl Dimethyl Ammonium Chloride, Perfume, Dye. Active Ingredients: Diethyl Ester Dimethyl Ammonium Chloride 8%, Didecyl Dimethyl Ammonium Chloride 0.25%. WARNING: KEEP OUT OF REACH OF CHILDREN ! In case of eye contact, rinse thoroughly with water. Store products in cool place, keep away from direct sunlight. Do not mix with detergents. Storage Keep in close area, far away from children food and pet. Warning Statement: Do not drink Avoid eye contact. If have sensitive skin, please wear rubber glove before washing. Do not throw Downy Antibac or its container into river or public water source. DO NOT POUR DIRECTLY ONTO CLOTHES.
Shipping Information
| Zone | Weight | Delivery Fee (RM) |
| --- | --- | --- |
| West Malaysia | First 1.00 kg | 4.99 |
| | Extra 1.00 kg | 2.00 |
| East Malaysia | First 0.50 kg | 14.30 |
| | Extra 0.50 kg | 5.10 |
MYDIN uses the logistics partner from Youbeli and therefore, the shipping rates are shown above.
MYDIN does not accept any return and will not refund any purchase without the original item is being shipped back to MYDIN. Kindly report any damages immediately in order to resolve any issue smoothly.