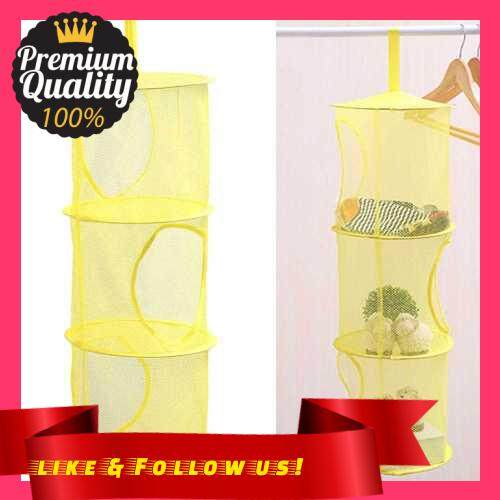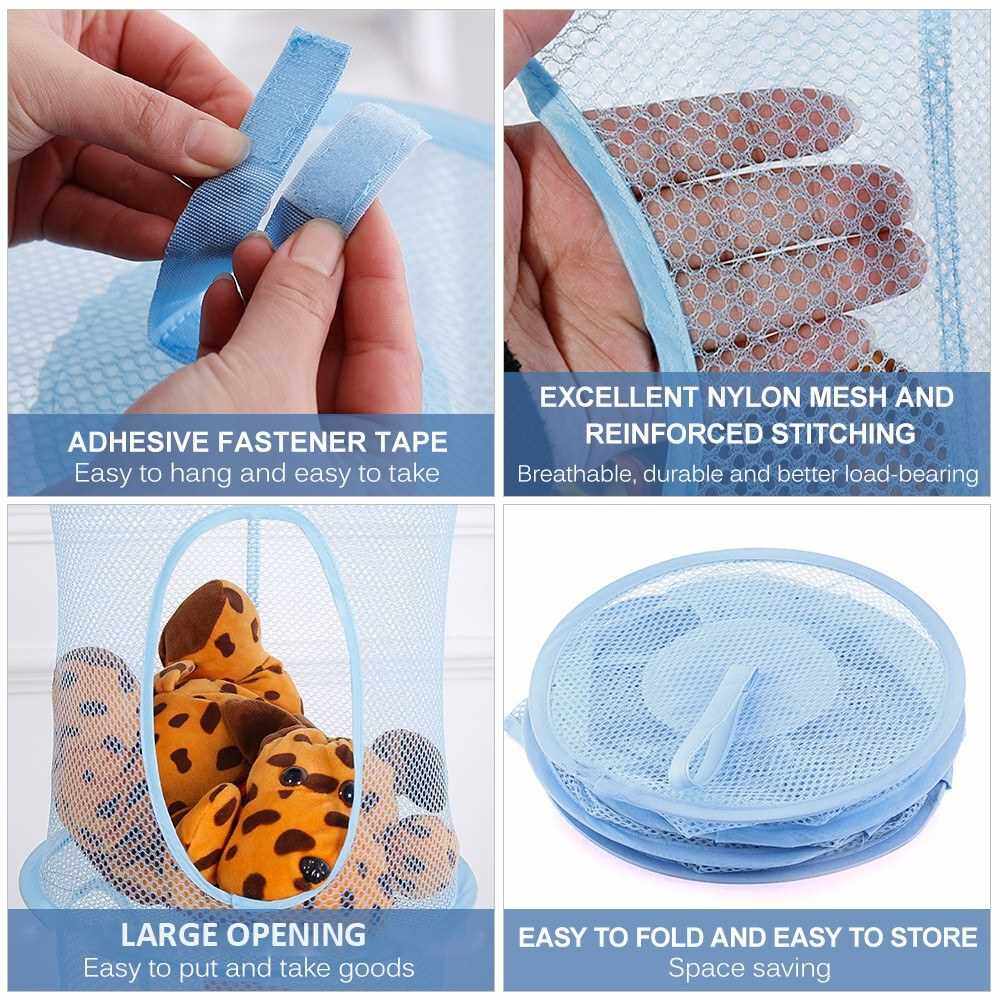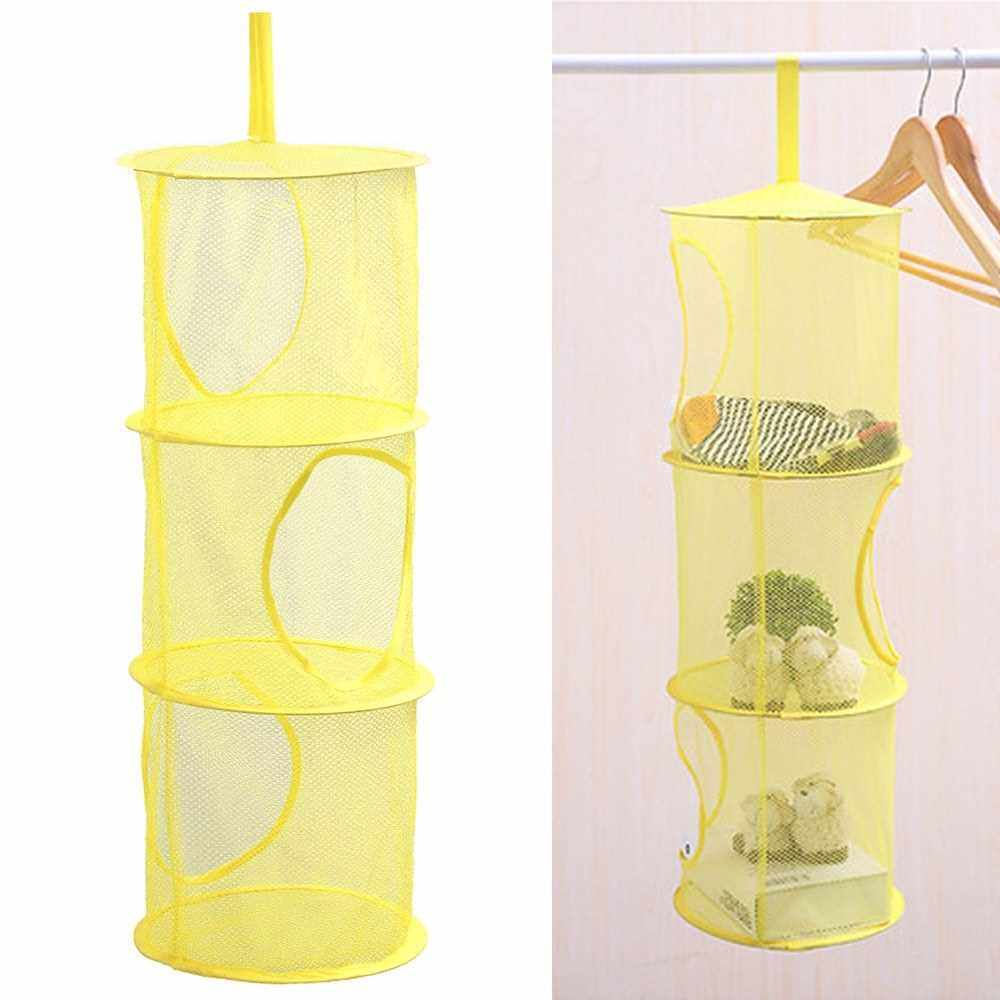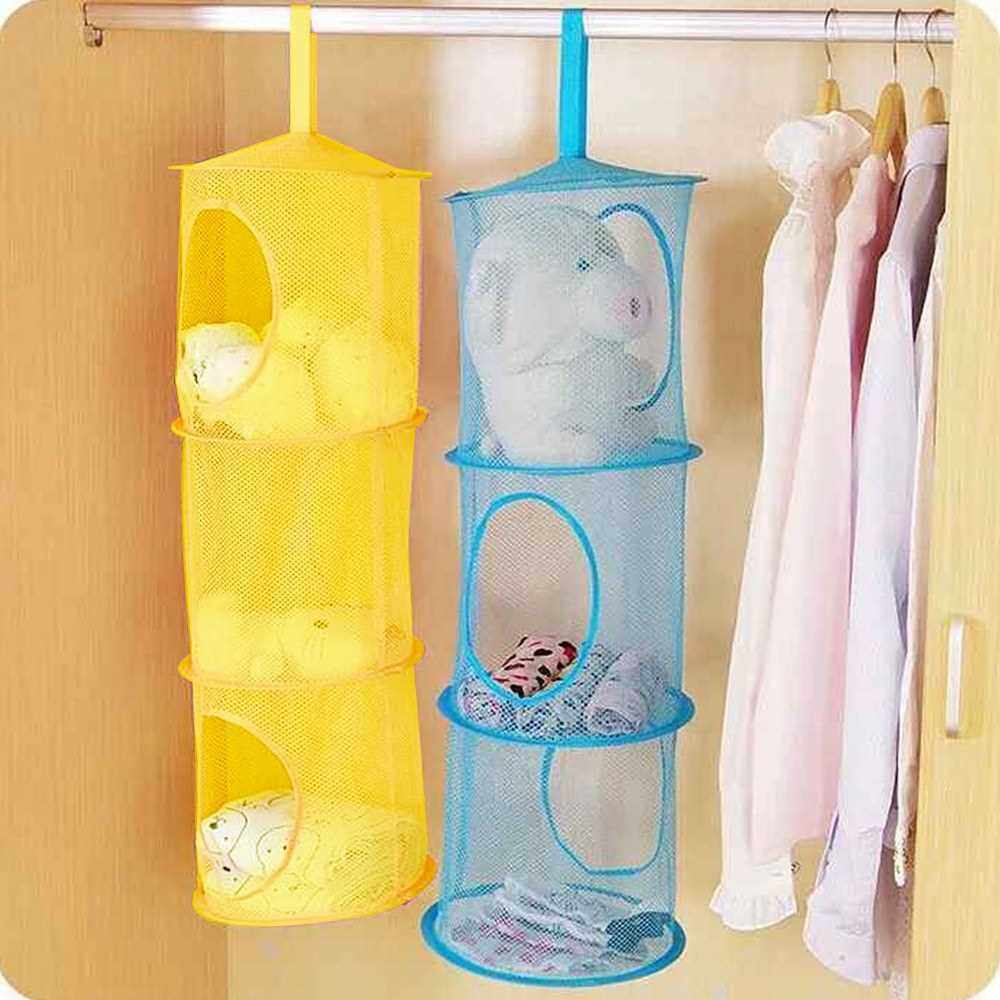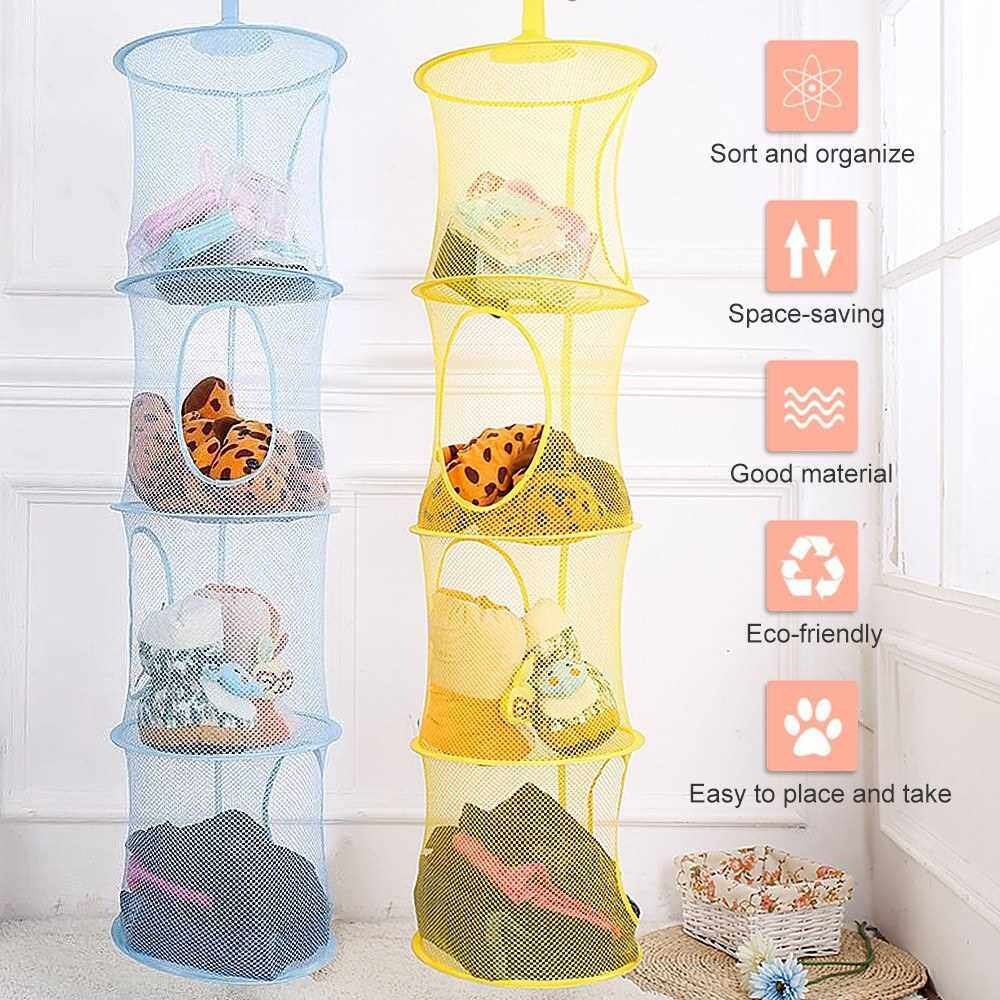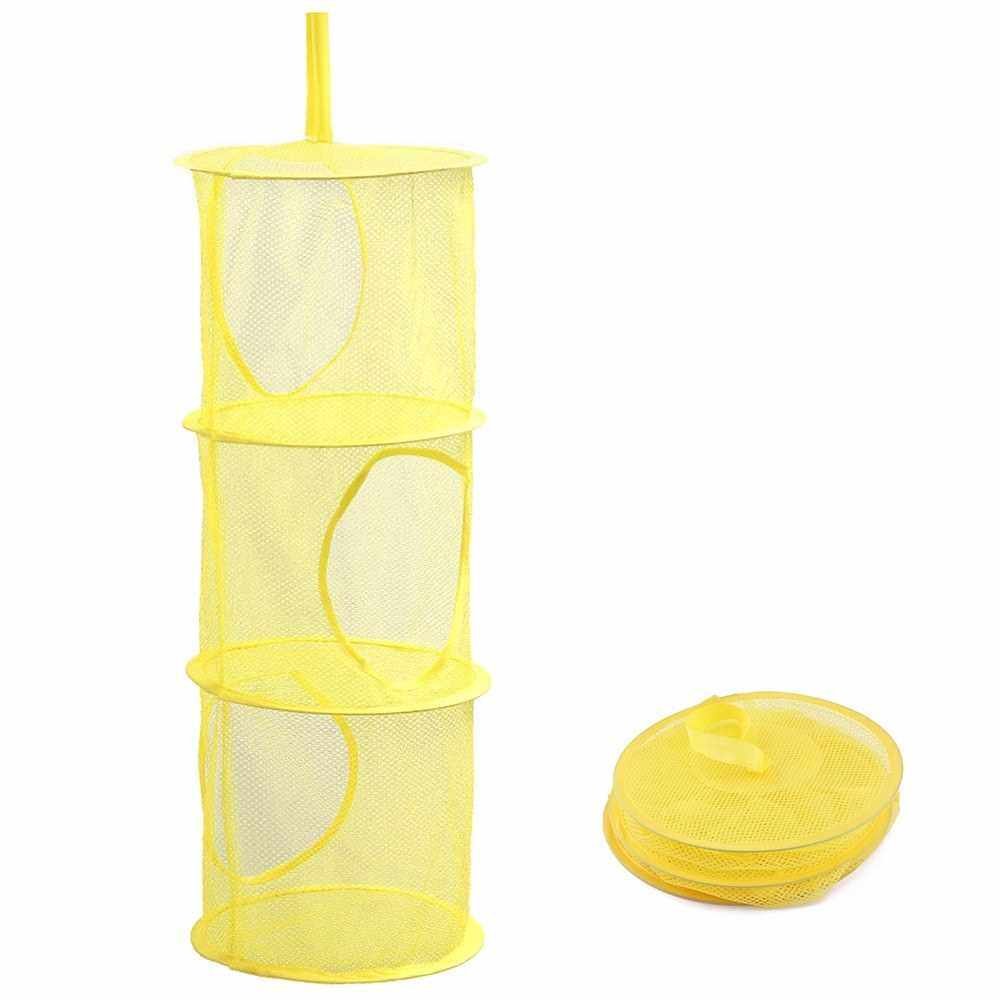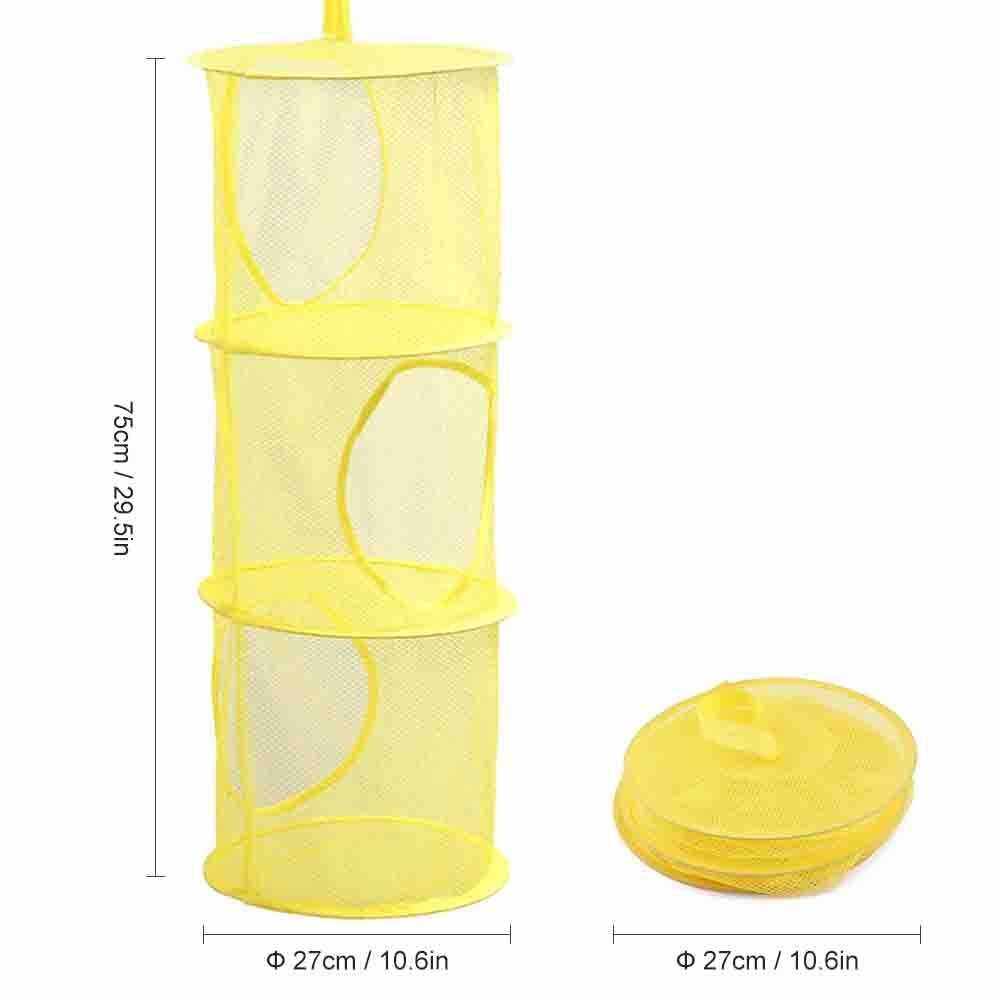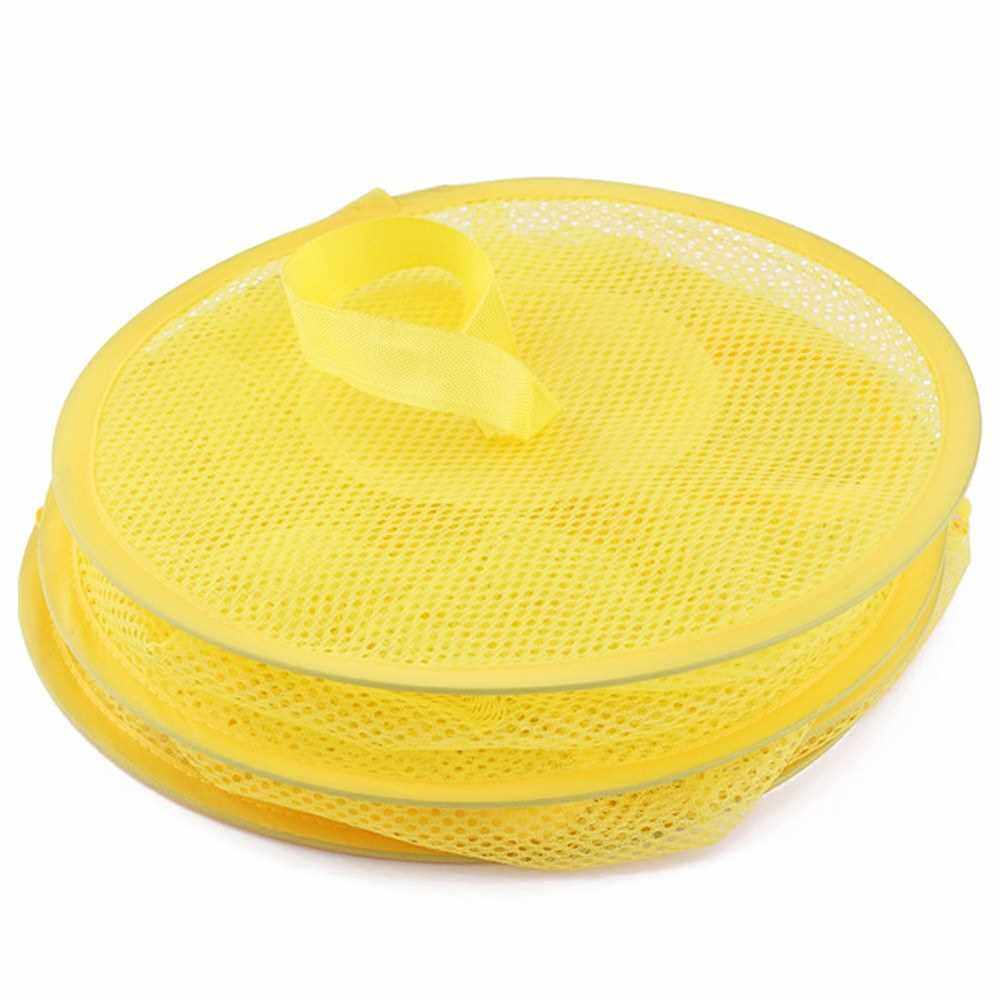 1/8
People's Choice 3 Layers Collapsible Fishing Hanging Storage Drying Net Bag Mesh Hanging Storage Basket Folding Toy Underwear Socks Storage Bag Basket (Yellow)
Product Information
What's in the box:
3 Layers Collapsible Fishing Hanging Storage Drying Net Bag Mesh Hanging Storage Basket Folding Toy Underwear Socks Storage Bag Basket (Yellow)
This mesh hanging storage basket allows you live in a neat and orderly environment, saving not only space but also time.

Features:
Excellent nylon mesh, soft, breathable, moisture and mildew proofing and not easy to deform.
Reinforced stitching and widen and thicken strap, solider, safer and better load-bearing.
Foldable design, space saving and easy to store when not using.
Each layer has a large opening, easy to put and take goods.
You can see what you store clearly and find what you need quickly.
Three large compartments allow you to sort and organize different items, save more space and make your room cleaner.
Wide application:
For children's rooms to store cuddly toys, stationery or snacks.
For the wardrobe to store socks, underwear, bras or hats.
For the door to store shoes, keys or umbrellas.

Specifications:
Material: nylon mesh+zinc-coated wire
Color: Yellow /Blue (optional).
Type: 3 layers / 4 layers(optional).
3 layers:
Product Size: 75 * 27 cm / 29.5 * 10.6 in
Product Weight: Approx.80 g / 2.8 oz
Packing Size: 27 * 27 * 3 cm / 10.6 * 10.6 * 1.2 in
4 layers
Product Size: 110 * 30 cm / 43.3 * 11.8 in
Product Weight: Approx.150 g / 5.3 oz
Packing Size: 30 * 30 * 3 cm / 11.8 * 11.8 * 1.2 in

Package List:
1 * 3-layer Mesh Hanging Storage Basket.