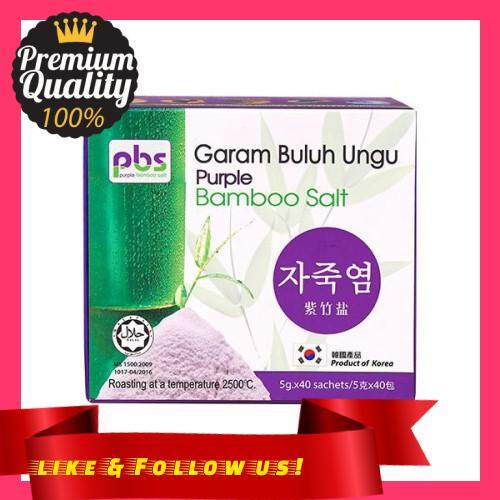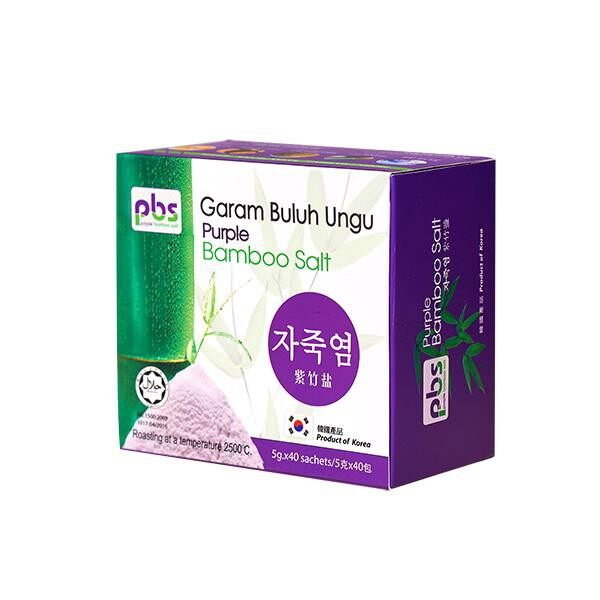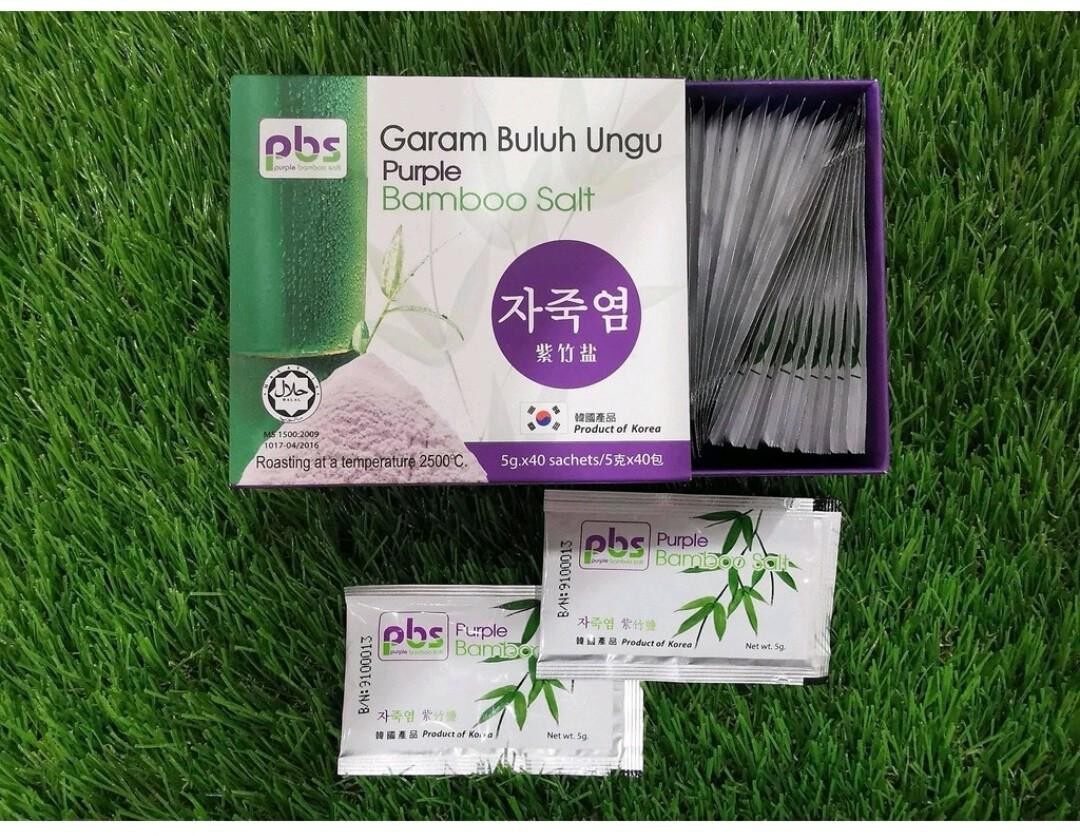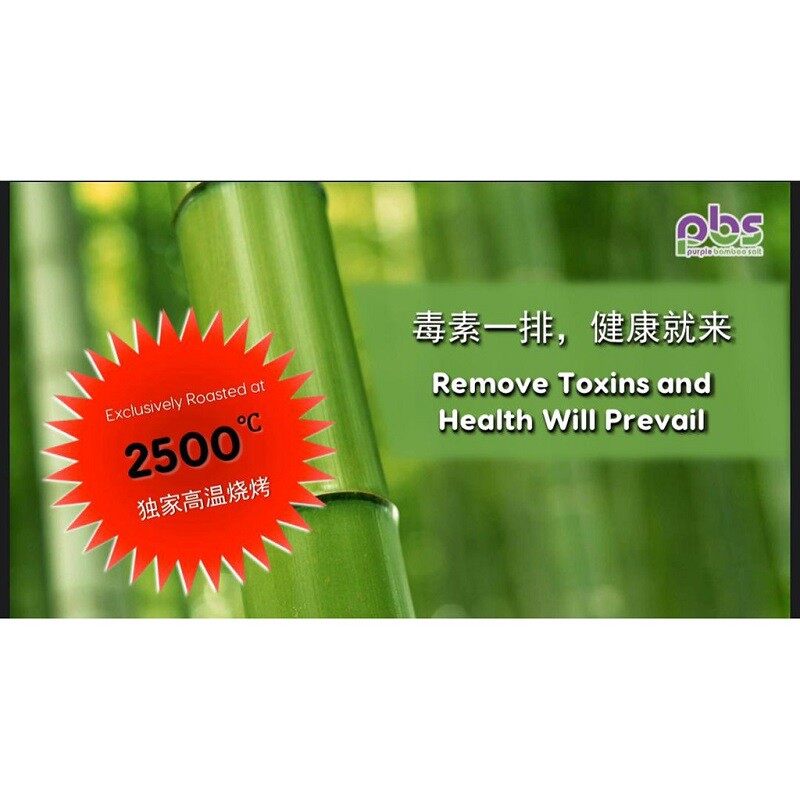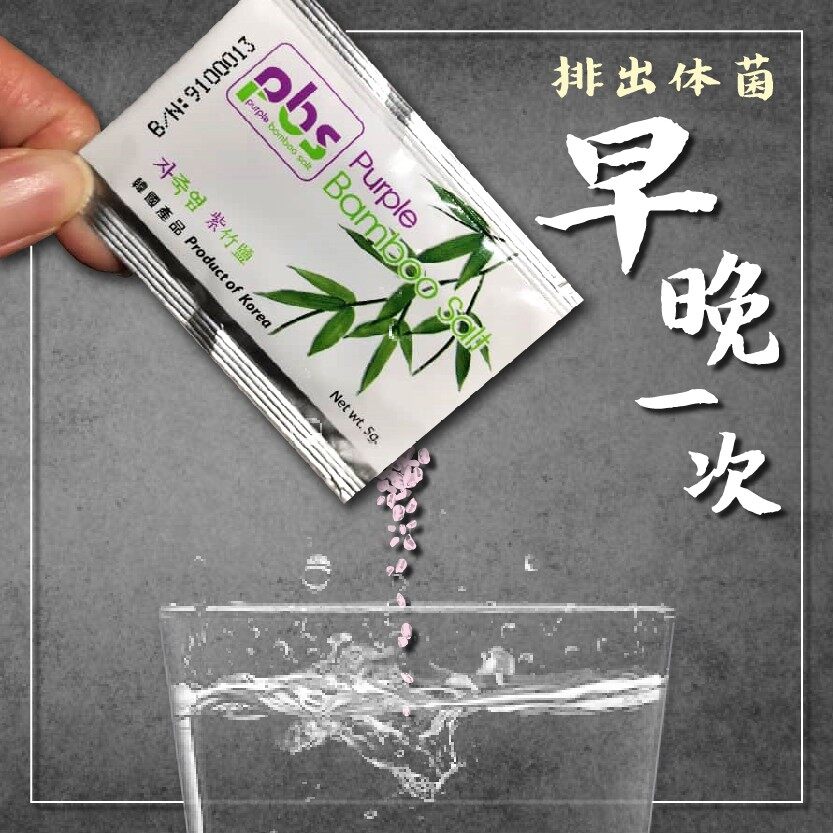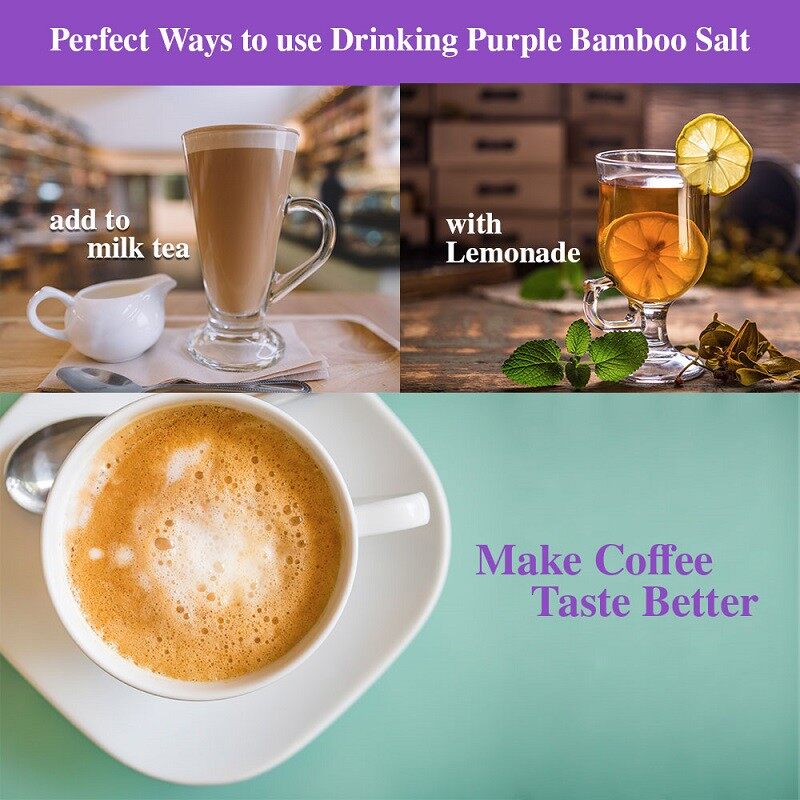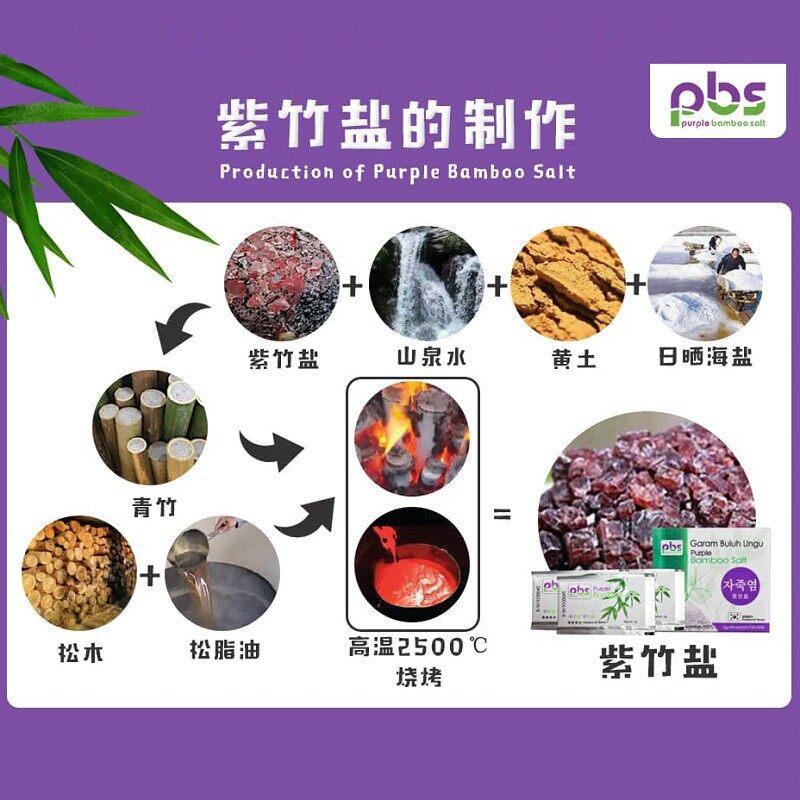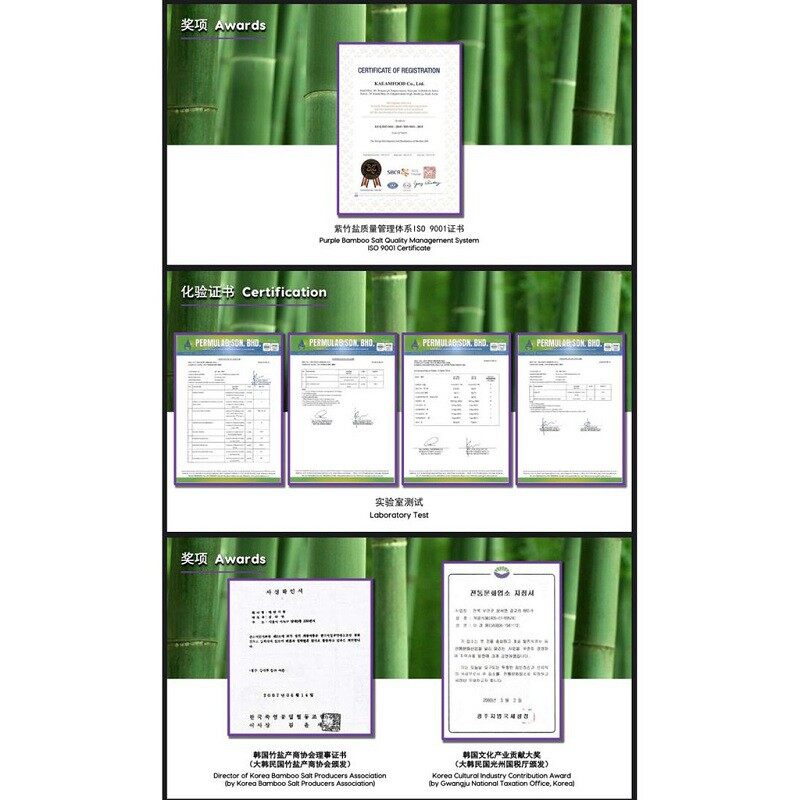 1/8
People's Choice [LOCAL READY STOCK BEST PRICE] KOREA PBS Purple Bamboo Salt 150g
Product Information
What's in the box:
[LOCAL READY STOCK BEST PRICE] KOREA PBS Purple Bamboo Salt 150g
Bamboo salt was found 1300 years ago, in the Bushiyi Room of a famous place at Yujinyuan in Jeollabuk-do, Korea by a Master Takahashi. He found the method of making bamboo salt to the monks of Kaiyuan Temple, which has continued until today. PBS Bamboo salt is made from natural sun-dried sea salt at the west coast of Korea. It is stuffed into a bamboo trunk that has grown for three years. According to the bamboo salt traditional production method, the roasting process is repeated at a high temperature (2500`C). After the impurities are removed during the melting process, pbs bamboo salt is formed.
Benefits of Purple Bamboo Salt
- Anti-Gastritis and Gastric Ulcer
- Dental Treatment & Preventive Care
- Anti-Allergic
- Anti-Cancer Properties
- Anti-Inflammatory and Sore Throats
- Prevent Hearing Loss
- Alleviate Arthritis
- Reduce Chemotherapy Side Effects
- Reduce Body Weight
- Improve Diabetes
- Treatment For Candida Yeast Infection
- Prevent Salmonella Enteritidis Infection
Product Details
Origin: Korea
Texture: Fine powder
Roasted Temperature: 2500C
PH Value: 10.5-12
Ingredients:
- Sun Dried Sea Salt
- 3-year-old Bamboo
Materials:
- Yellow Soil
- Pinewood
- Pine Resin
- Mountain Spring Water
Contains:
- 70 types of minerals and trace
elements such as Magnesium, Calcium,
Sulfur and Zinc.
Usage Direction
For preventive and healthy body maintenance purposes, it is recommended to

add

a sachet

of

Purple

Bamboo Salt

into a glass of clean water or juice to drink

every morning and evening

. It is preferable to ingest

the dose

30 minutes before or after a meal and 30 minutes before bedtime.
For cough, bronchitis, gum disease or sore throat, the best way is to take our Purple Bamboo Salt with your saliva and gargle for few times a day. Or

you can use

Purple

Bamboo

S

alt in addition with your toothpaste to brush your teeth

.

The salt will help kill off various bacteria in your mouth that contributes to the problem, and greatly speeds up the recovery.
For treating inflammations, mix

our Purple Bamboo Salt

with water

and

apply the salt solution to

your

wound, you may feel a stinging sensation for the first few days. But as the inflammation subsides, the stinging should decrease.
Purple Bamboo Salt can be use as natural

exfoliants for your skin. Add a sachet of Purple Bamboo Salt into your shower gel and gently scrub or massage your skin so that those dead skin cells can be sloughed away.
Purple Bamboo Salt can be

add

ed

into your regular shampoo solution. That way, the salt can congeal to your hair more easily before you rinse it off. The salt will get rid of dandruff and provides essential minerals for your scalp. With regular use, you will have much stronger hair and less chance of itchy scalp.
Packingsize:
Purple Bamboo Salt 150g : 5g*30 sachets per box
Shipping Information
| Zone | Weight | Delivery Fee (RM) |
| --- | --- | --- |
| West Malaysia | First 3.00 kg | 6.00 |
| | Extra 1.00 kg | 2.00 |
| East Malaysia | First 0.50 kg | 14.30 |
| | Extra 0.50 kg | 5.10 |