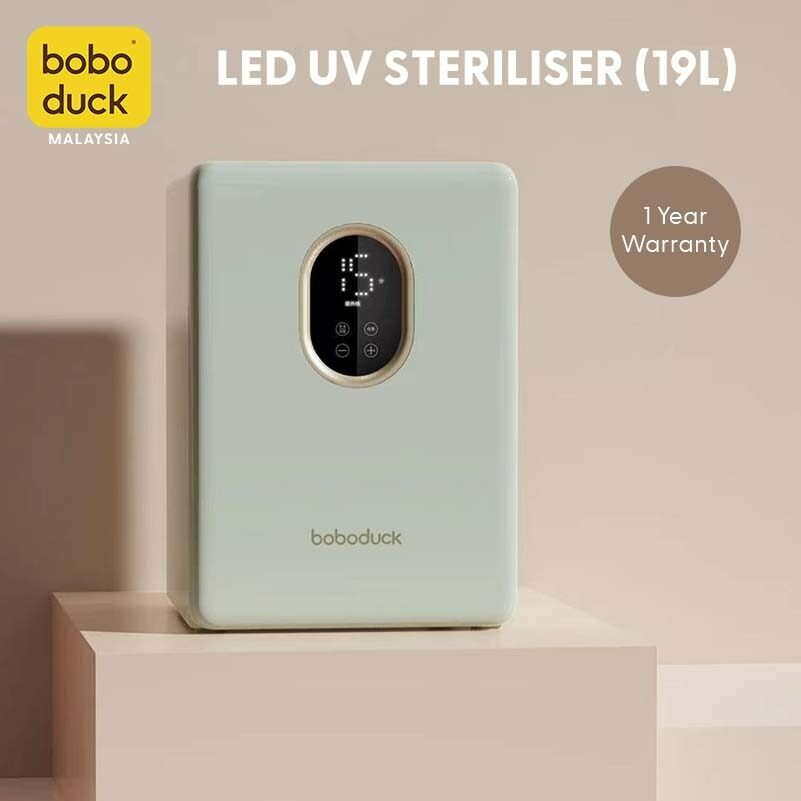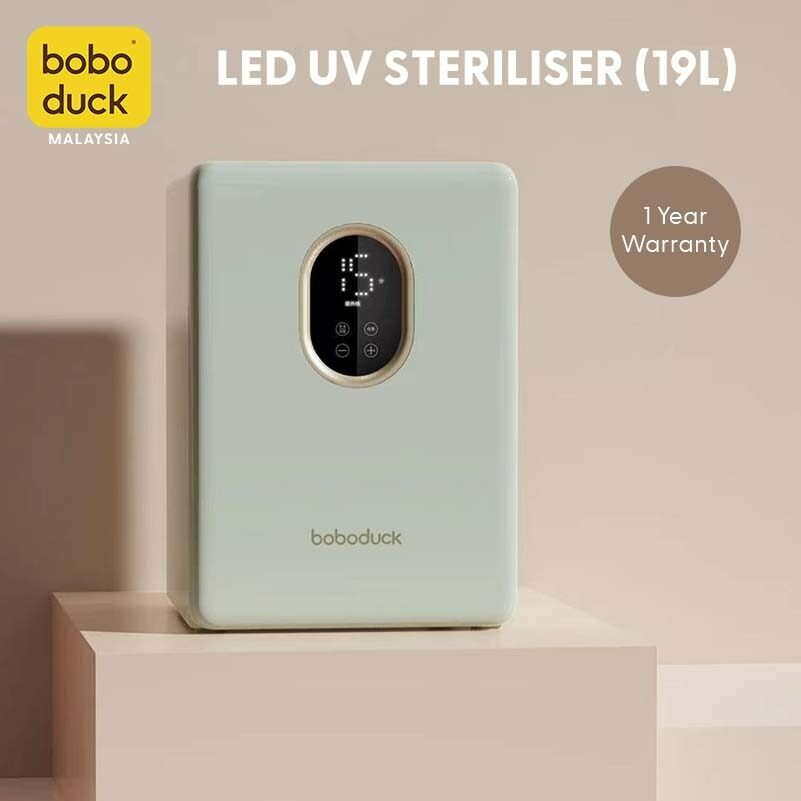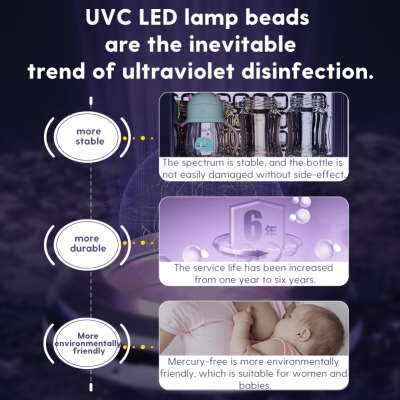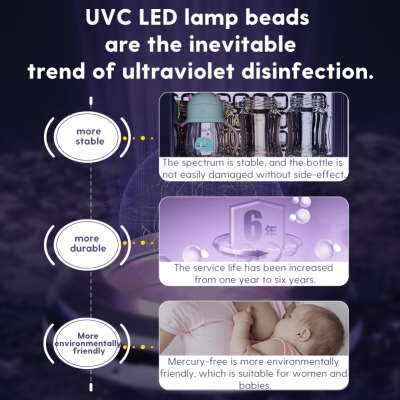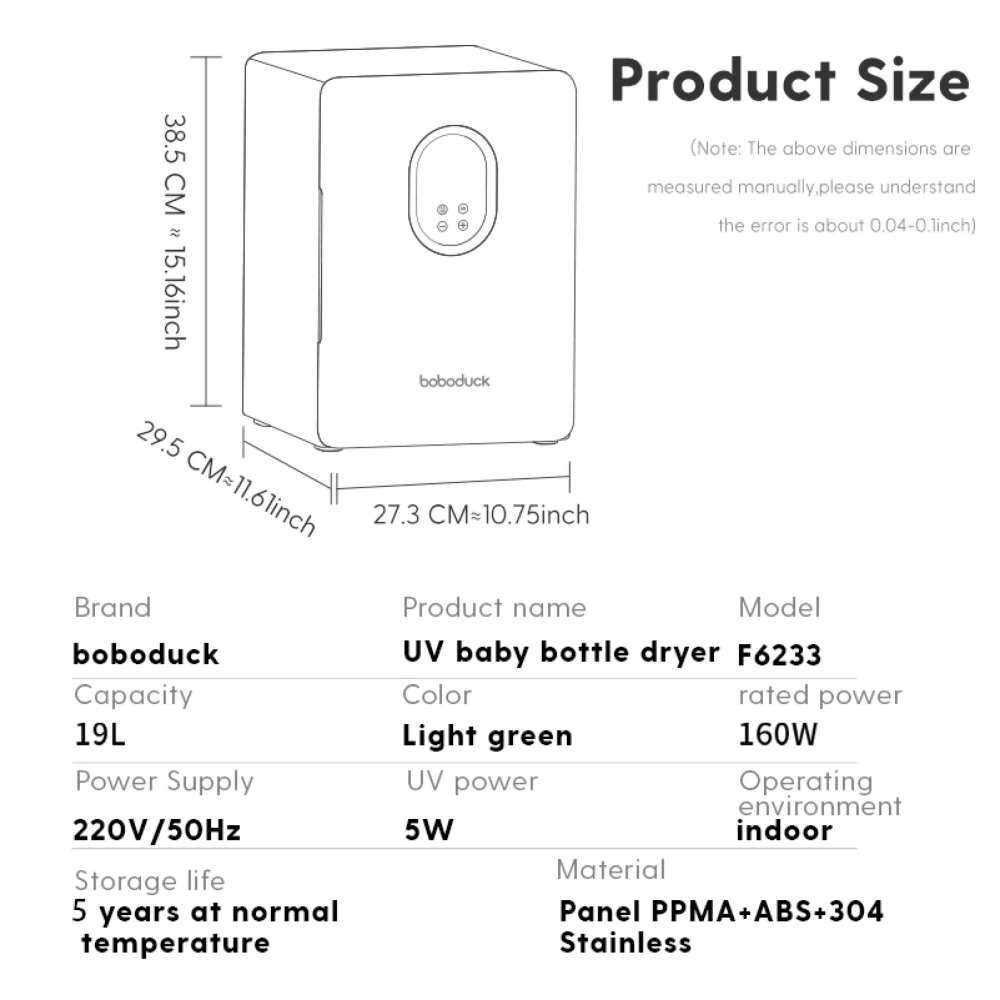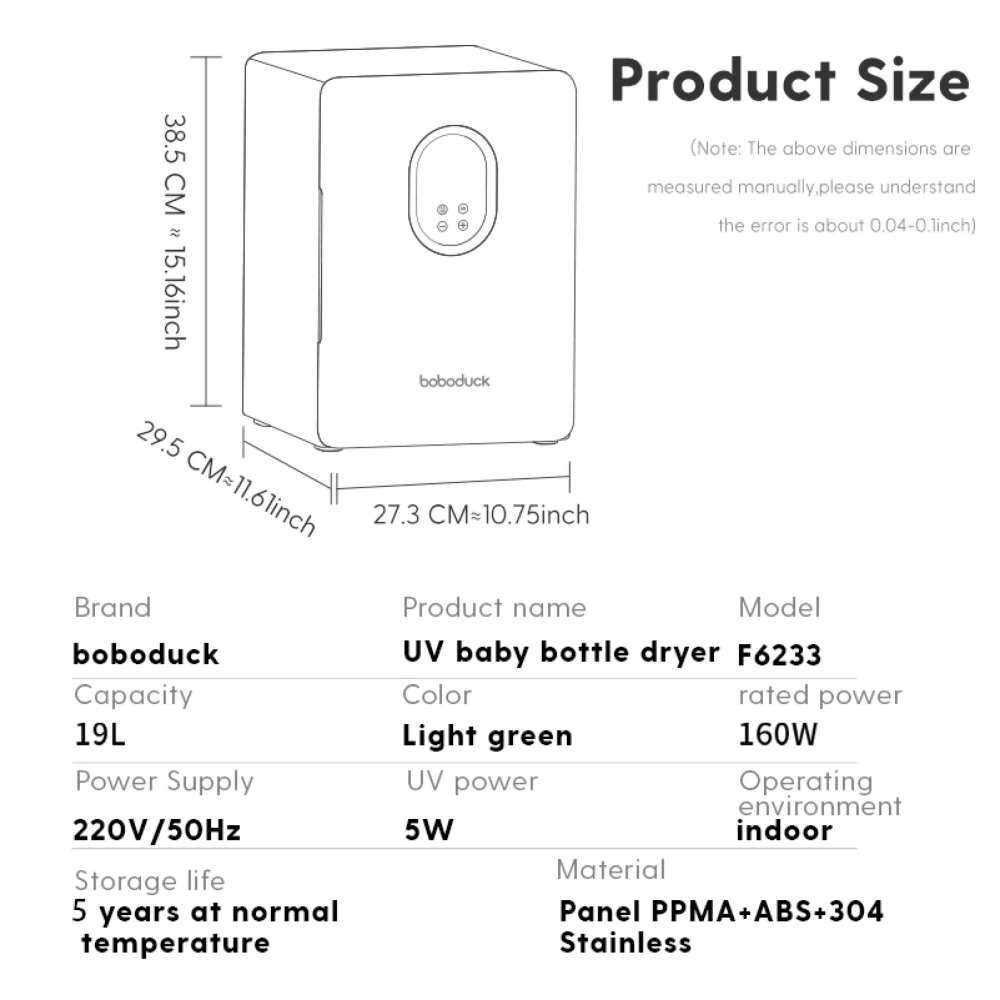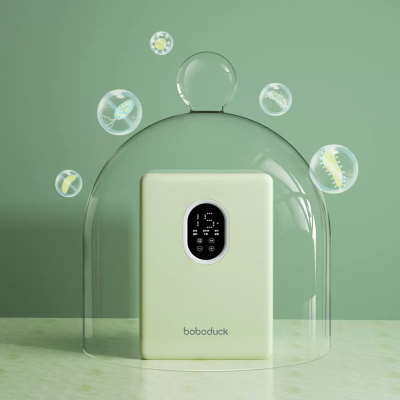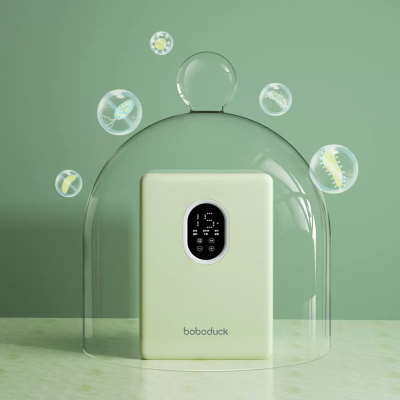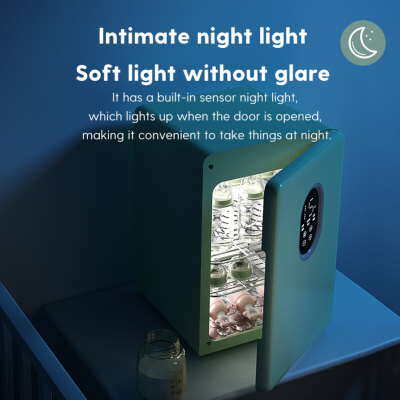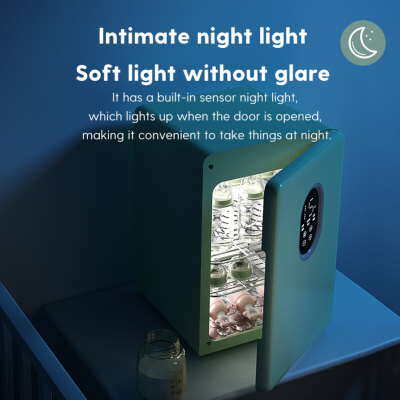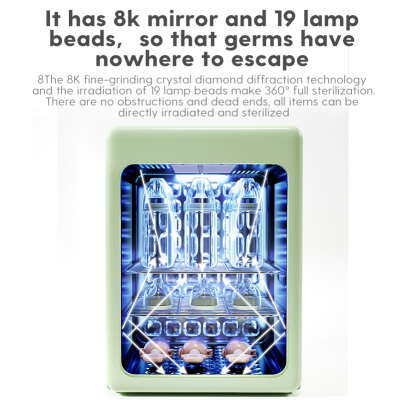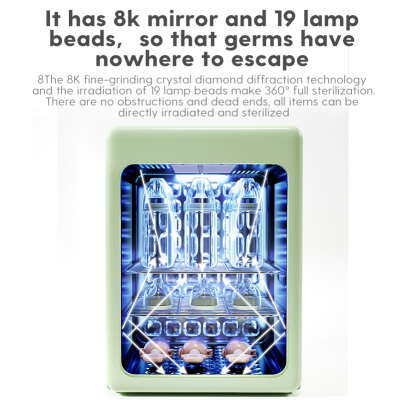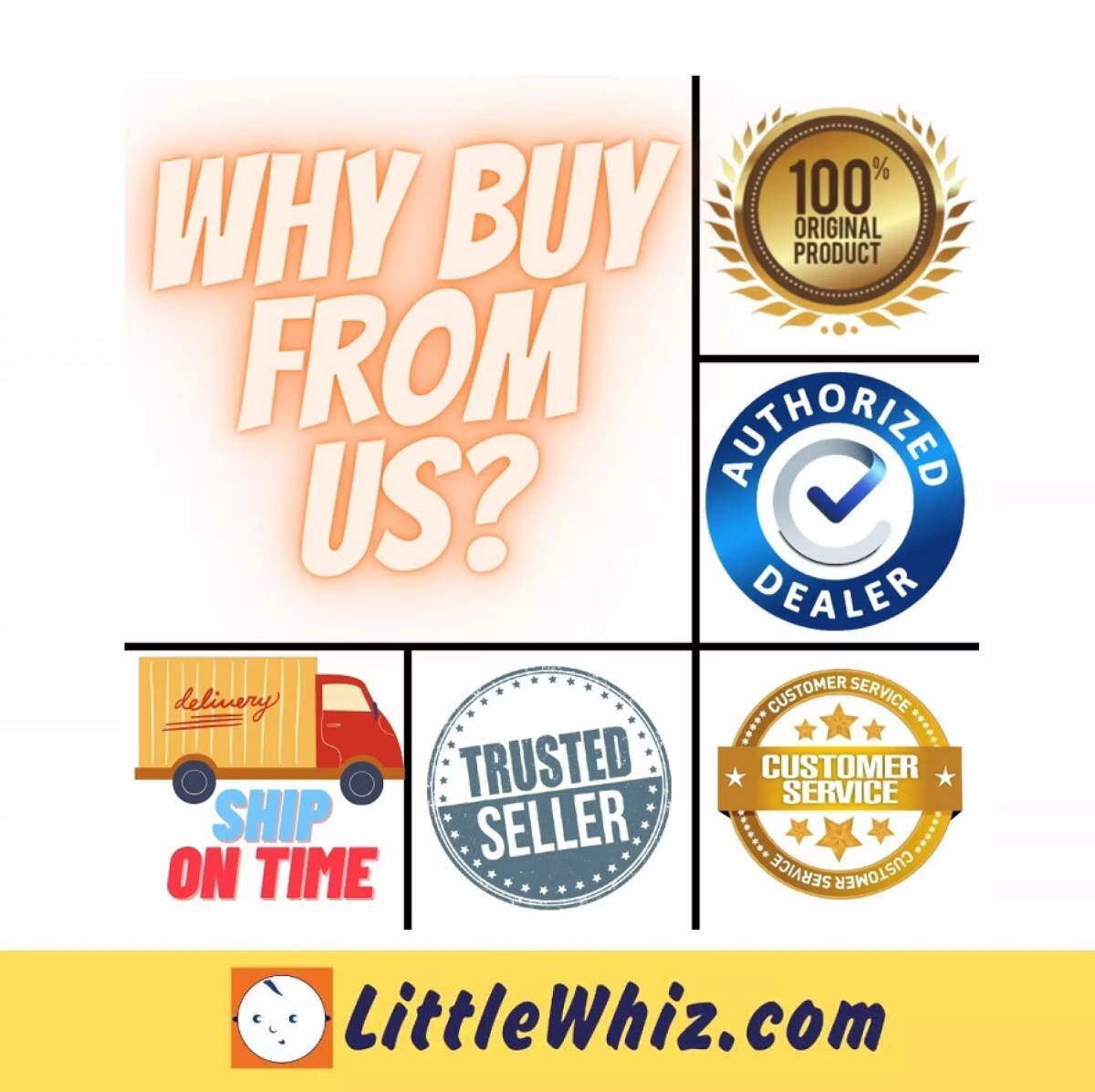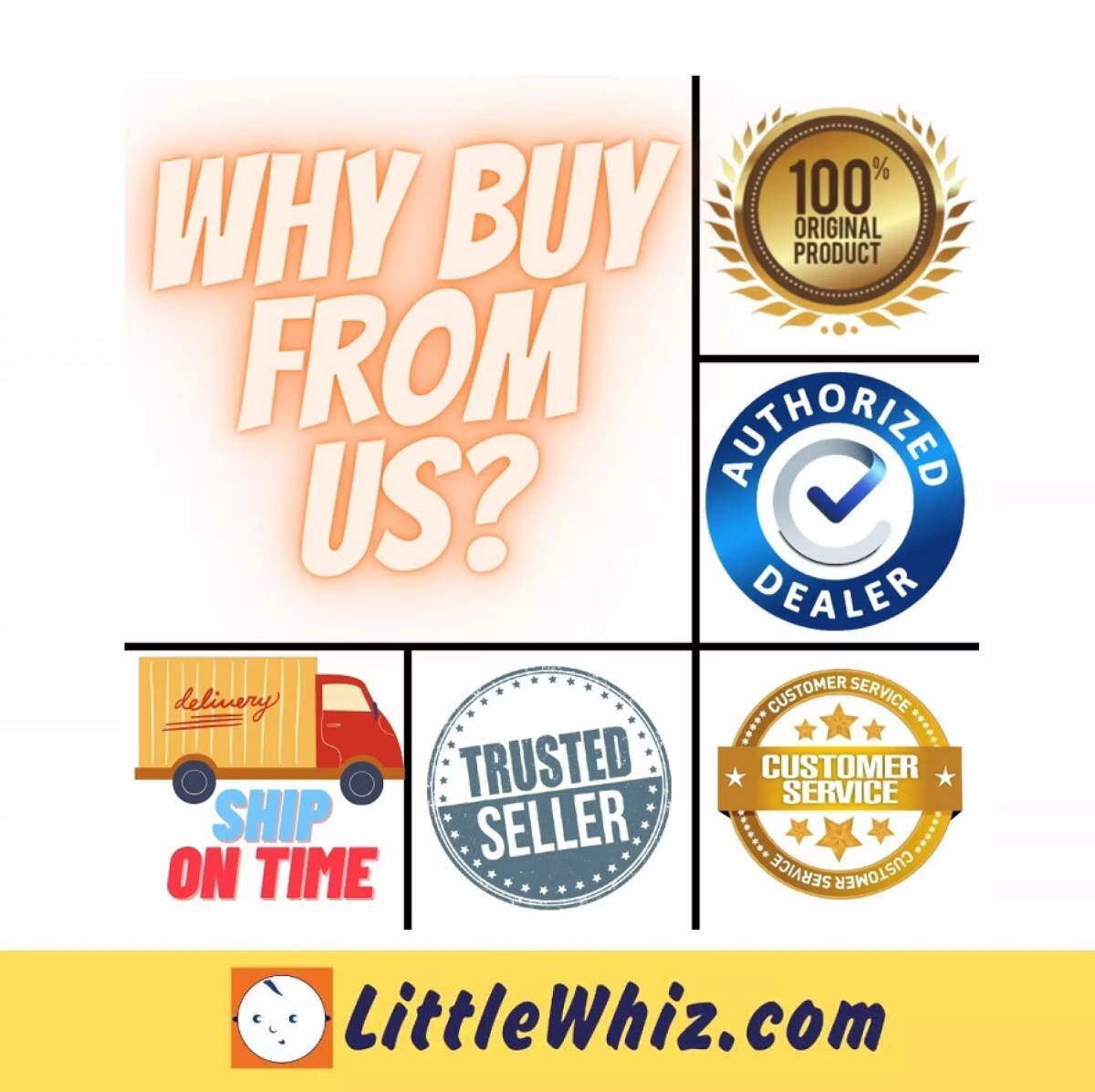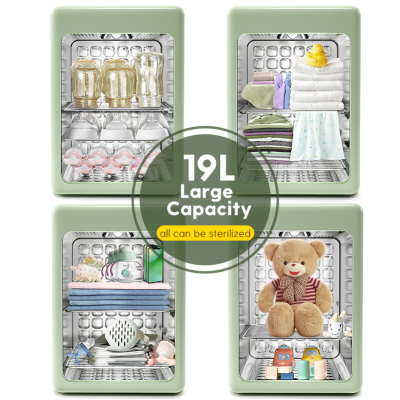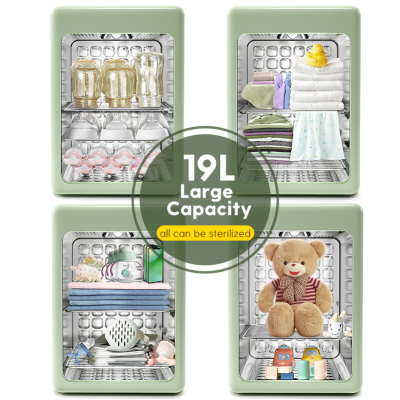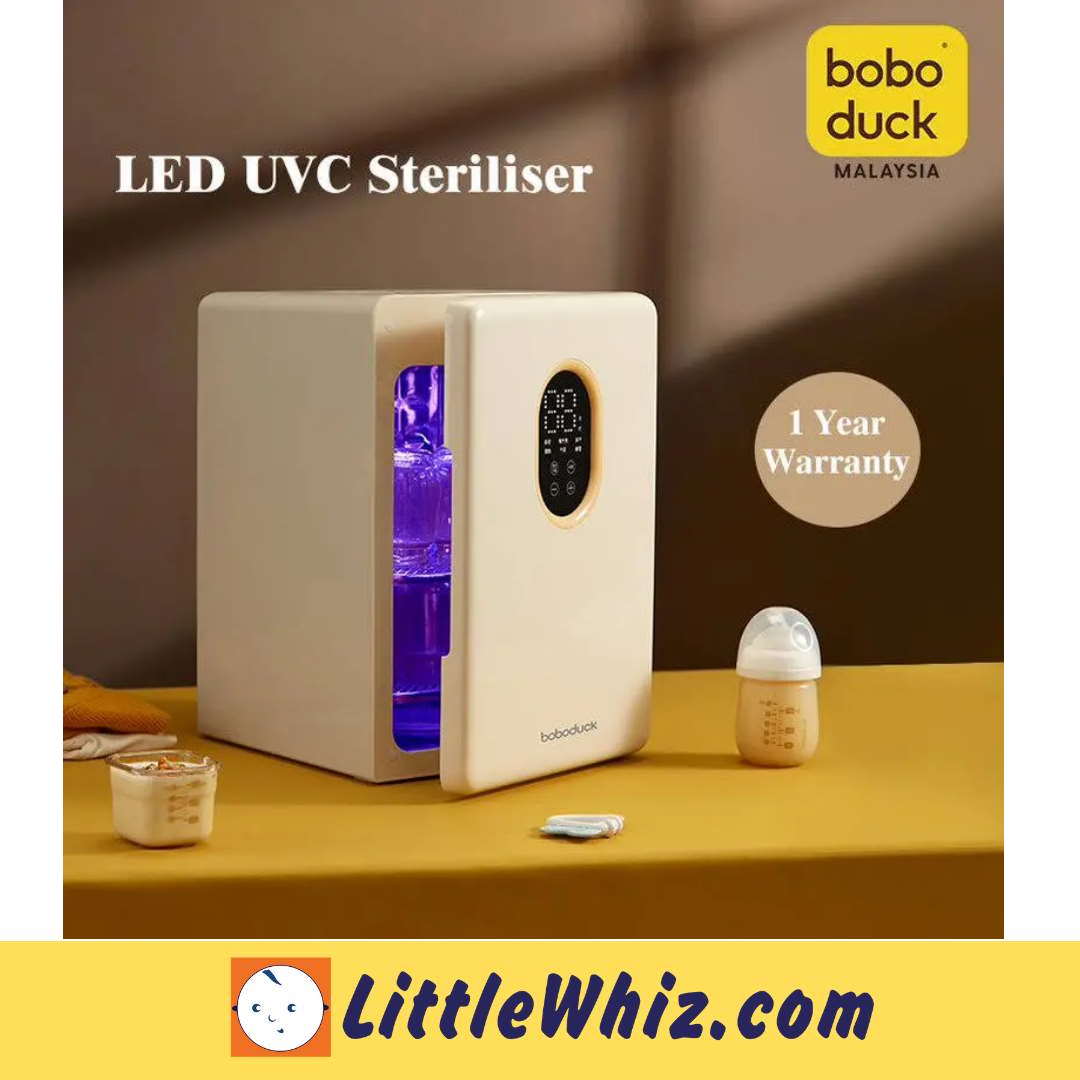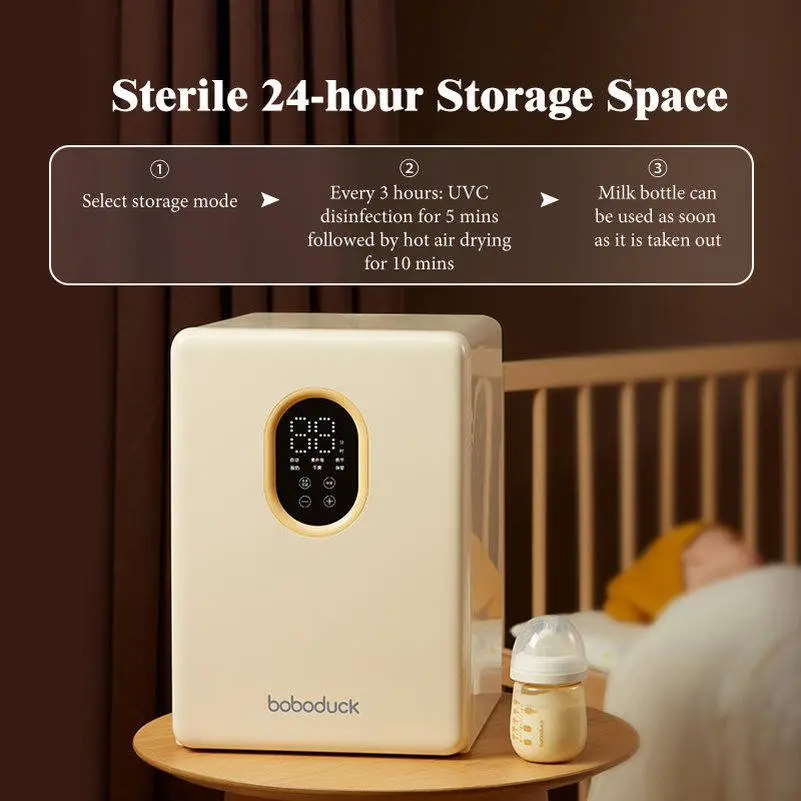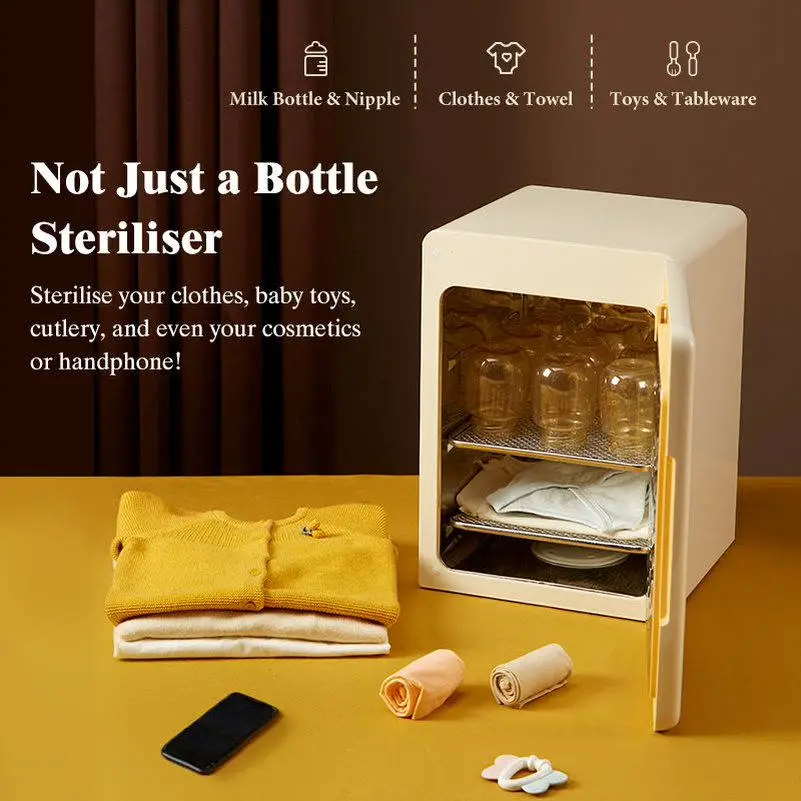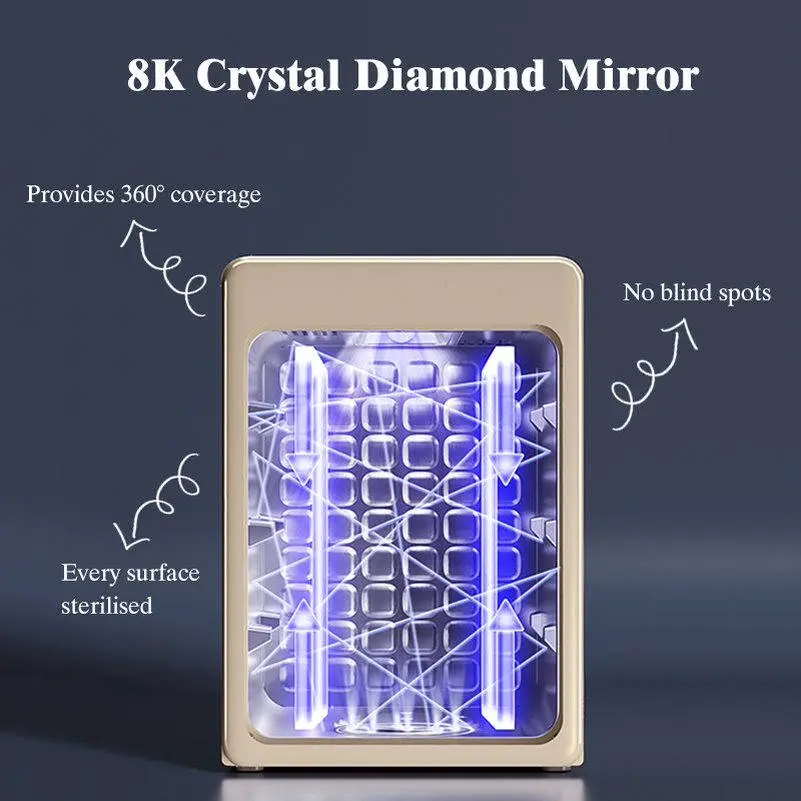 1/20
Boboduck: 5 in 1 UVC Sterilizer 19L | With 25 LED 19L
Product Information
Boboduck: 5 in 1 UVC Sterilizer 19L
Product Description :
- UV steriliser can ensure a family life health and sanitation.
- Boboduck UV steriliser can kill up to 99.9% virus and bacteria.
- Boboduck UV steriliser unique function: making yogurt and dried fruit.
- Sterilizer can prevent all kinds of infectious disease to spread through alimentary canal effectively.
- UVC LED lamp disinfection and boiling water disinfection is currently the Safest physical sterilization mode.
UVC LED lamp with 19 mercury-free lamp beads.
LED lamp service life 6 years
8K mirror reflection technology
360 Degree comprehensive sterilization, no dead Angle, can be irradiated to all items
A variety of items can be disinfected.
Mom can use it to make yogurt and dried fruit.
19L sterilizer can store up to 12 bottles once time.
Shelf can be disassembled to improve the space availability
Sterile storage
Automatic disinfection and drying every 3 hours for 24 hours
60 - 70 low temperature - PTC ceramics drying. Moisture is removed avoid secondary contamination caused by bacterial growth during disinfection
PM 2.5 air filtration system - Eliminates 99.9% air bone contaminants.
Come with two trays can be disassembled to improve the space availability.
Power is automatically cut off when the cabinet door is opened during operation.
Comes with Malaysia adapter ; safety guaranteed.
Brandboboduck
ProductUV Sterilizer
Capacity19L
MaterialPPMA (Panel+ ABS + 8K stainless steel
UV power5WRated power160W
Rated voltage220V-50Hz
Dimension273 x 295 x 385 mm / 10.75 x 11.6 x 15.16 inches
Buyer's question :
What's the difference between 10 L and 19 L?
10L can't make yogurt and dried fruit
10L sterilizer come with a rack tray, 19L sterilizer come with 2 rack trays
10L sterilizer function time is fixed, 19L sterilizer function time is adjustable
10L sterilizer can store up to 6 bottles once time19L sterilizer can store up to 12 bottles once time
10L sterilizer come with 16 no mercury lamp beads ,19L sterilizer come with 19 no mercury lamp beads
10L sterilizer interial material is 304 stainless wheel, 19L sterilizer interial material is 8K fine ground stainless steel8K is the highest grade of stainless steel
Warranty : 1 Year
Boboduck warranty register online
5-in-1 UVC Steriliser 19L ( 25 LED LAMPS ) (F6235)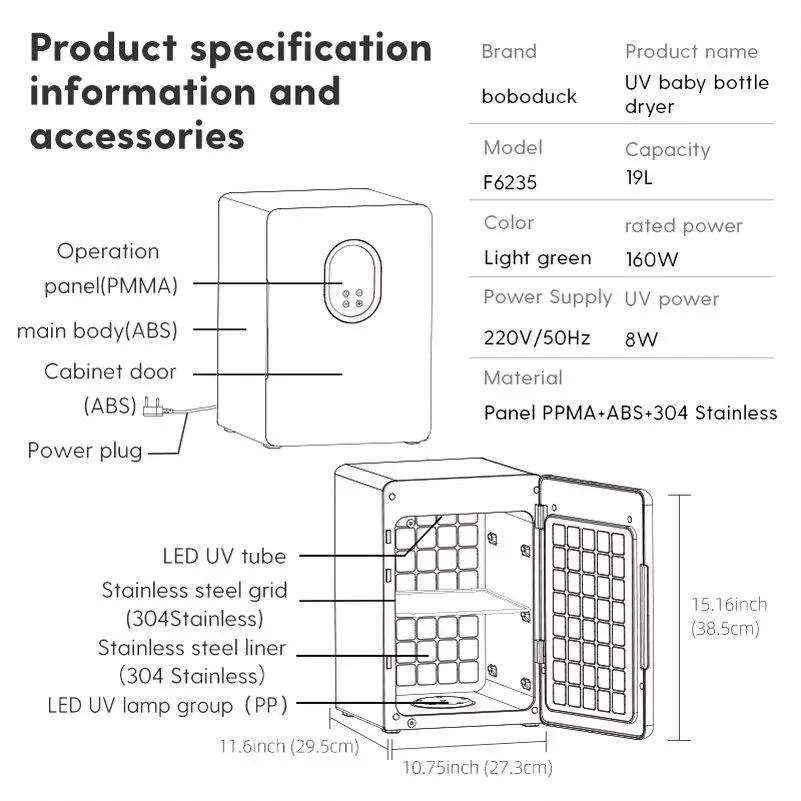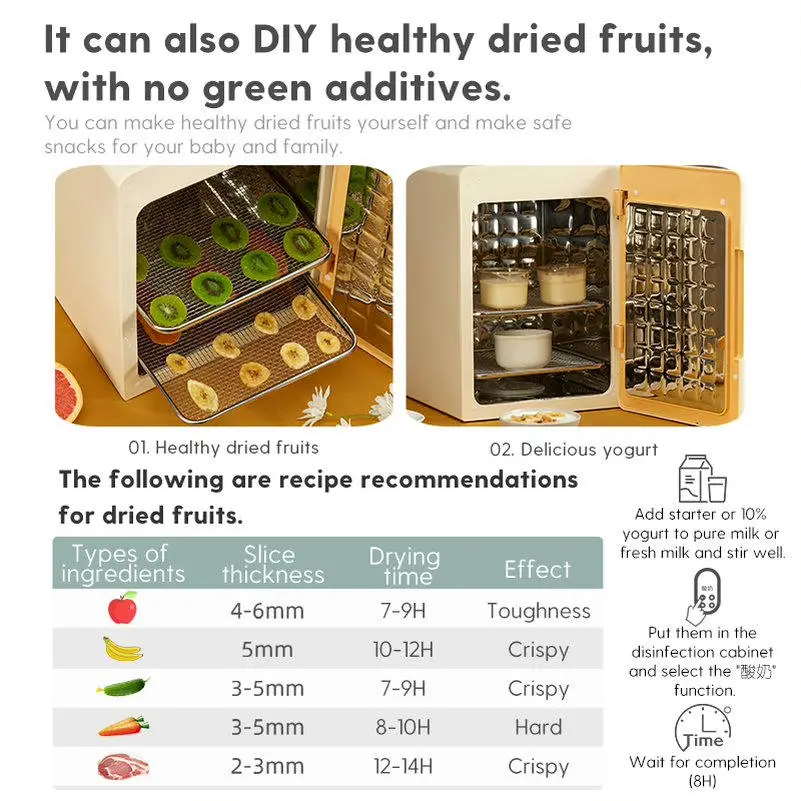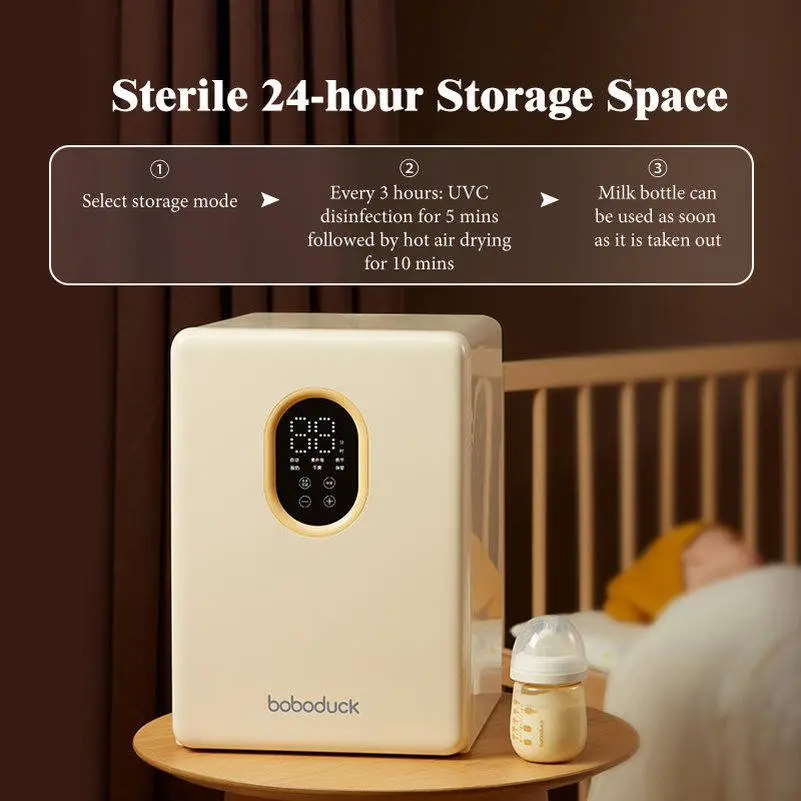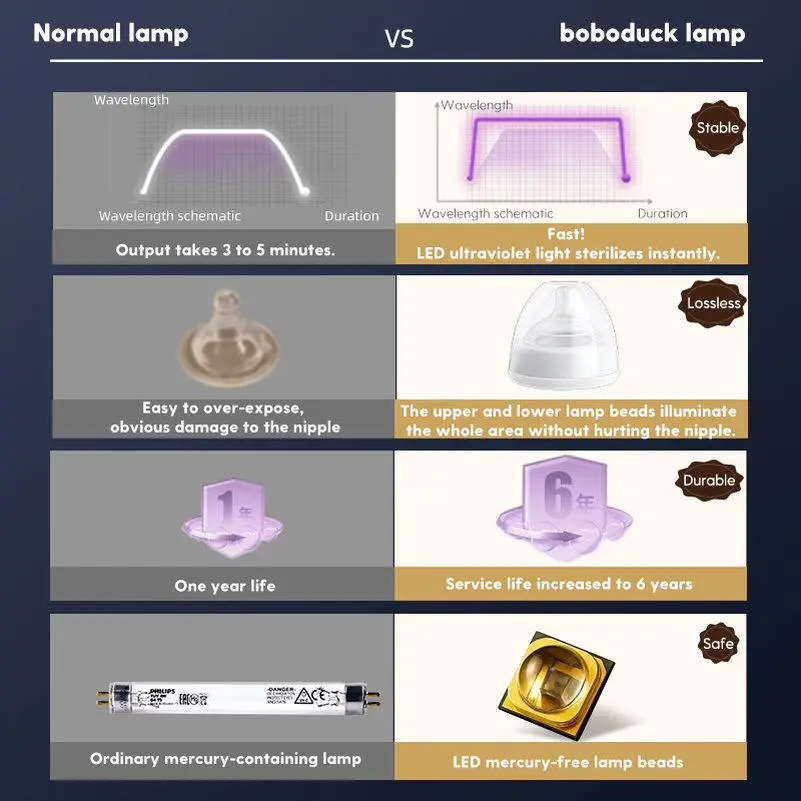 Shipping Information
| Zone | Order Total (RM) | Delivery Fee (RM) |
| --- | --- | --- |
| West Malaysia | Flat Rate | FREE Shipping |
| Zone | Weight | Delivery Fee (RM) |
| --- | --- | --- |
| East Malaysia | First 1.00 kg | 20.00 |
| | Extra 1.00 kg | 15.00 |