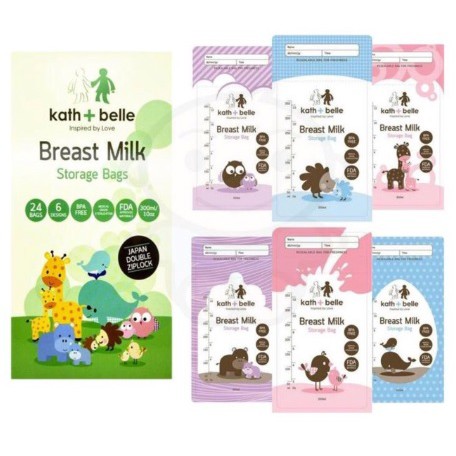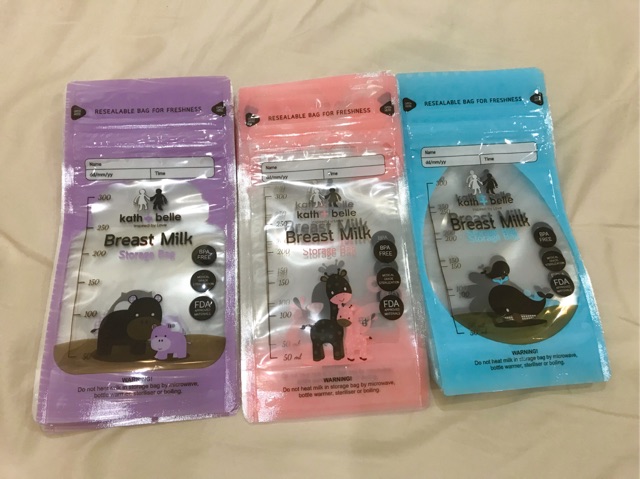 1/2
kath + belle Breast milk storage bag 10oz/ 300ml (Loose Pack)
Product Information
Material: Plastic
Recommended Age: All age groups
kath + belle Breast milk storage bag 10oz/ 300ml
Kath + Belle Breast Milk Storage Bags
-For most mothers the easiest and most efficient way to feed your baby breast-milk is usually at the breast, but there may be occasions when this is not possible and you need to express your milk. Kath + Belle Breast Milk Storage Bags are a must buy for every parent looking for an easy solution to store and serve milk inside a leak-proof container. Our -Kath + Belle Breast Milk Storage Bags allow you to express and store breast milk at your convenience, meaning dad can feed with breast milk and baby never has to go without the natural goodness of antibodies and vitamins in Mum's breast milk.
-FDA approved materials used.
-Medical grade sterilization to ensure safe feeding – European Standard.
-Double walled to prevent nutrients effectively.
-Thick laminate to prevent ink leeching.
-Double zip lock to prevent leakage.
-Heat-sealed sides to prevent splitting.
-Easy to read designated area for date, name and time.
-Pre-calibrated ounce/ml marketing for accurate measuring.
-BPA free.
-Medical grade sterilization to ensure safe feeding.
Cautions of Kath + Belle Breast Milk Storage Bags
-Do not microwave or boil the storage bag and breast milk.
-Do not allow sharp objects to come into contact with the storage bags.
-Keep the storage bags out of children's reach.
-Always test the temperature of milk before feeding baby.
-For hygiene, only tear the tab immediately before filling and safely discard the tab.
Kath + Belle provides safe alternatives to chemical based products. Our range of products is a safe alternative to chemical based products which are often made with toxic, dangerous chemicals that can be harmful to the skin and body. Perfect for sensitive skin, dry conditions, eczema and other skin allergies.
How to use:
Leave some room at the top of the storage bag to allow for expansion when milk freezes. Label milk with the date and time it was expressed and always use the oldest stock.