What's in the box:
1x Si901 coating 30ml, 1x IPA oil remover, 1x manual instruction, 1x sponge and sheet, 1x MF towel
Durability : 36 months & above
Applicable Surface : Body Only
Curing Time : 2 hrs (24 hrs fully cured)
Average Consumption / Car : 30ml per car, up to 2 or 3 cars depend on car size and layers of application
Layer : Multiple layers applicable
Thickness : 2 -4.5 Micron
Hardness : 8 – 9H (Depends on amount of layer applied), achiveable 9H diamond hardness quality with crystal effect glossy
Application
1.
Shake the bottle for 20 seconds before use.
2.
Soak the coating onto the application sponge or dry application tissue/towel.
3.
Apply small section at a time by dragging the coating horizontally (Left to Right) once and vertically (Top to Bottom) once. Make sure the coating covers every part of the surface.
4.
Immediately, use a microfiber cloth to buff the coated surface,do not pressurize the buffing process. Buff off completely
until there is no visible striking or lining. (If you have hard time buffing off the striking and lining, recoat the particular surface again with step 3)
5.
Wait for a minimum of 4 hours for the coating to cure and bond with your surface; for best performance, allowing the
coating to cure for 72 hours.
6.
Washable after 7 days.
7.
If you wish to apply a second layer coat, Repeat Step 3 to 4 after 4 hours.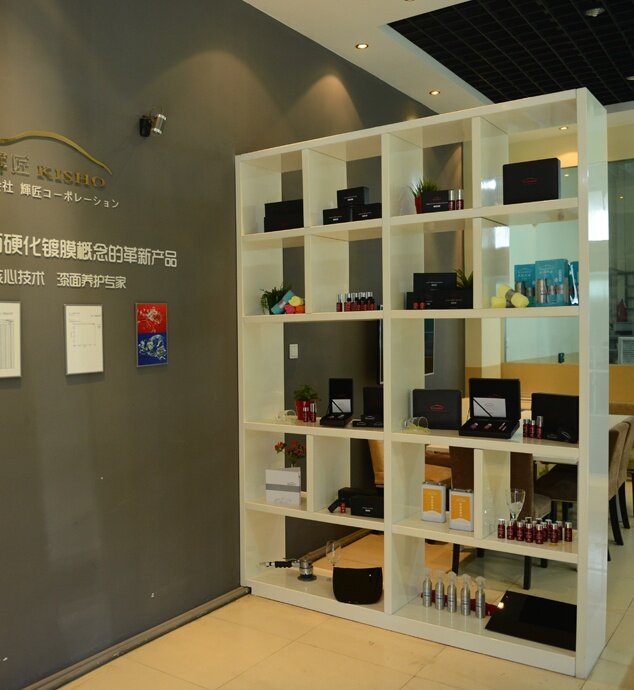 More info about Japan Legendary Kisho Coating Chemical Manufacturer:
JAPAN KISHO, established in 1965, located in Fukuoka,moved its headquarter to Japan's hyogo prefecture in the city. We have full experience about the car maintenance knowledge who supply car maintenance products and OEM service for automobile manufacturers. In 2012, KISHO has exported dozens glass coating products to more than 50 countries including Germany, Canada, US, Italy, and south east Asia and so on. KISHO has gained approval and favorable comment unanimously in the field of glass coating. Our products have been exported to more than 56 countries at the end of 2015.



Most of glass coating manufactures concenter on Japan who takes advantage of unique geography position of natural raw materials of glass coating. As the local manufacturer, KISHO reply on abundant tech force and employees entering to 10 top successfully and provide the OEM service for automobile brand manufacturers. It is distributed around the world and exported US, Southeast Asia, Taiwan, HongKong and other developed countries, becoming a influential manufacturer domestic and overseas.

KISHO achieving the large leap in the global car maintenance market with good creditworthiness,high quality and competitive price. We cooperated with main brands in domestic and overseas in our early days.
Kisho Chemical certification:
Additionally, in terms of performance, including gloss, antifouling and durability, the original coating fluid will be submitted to Japan paint Inspection Association for testing. KISHO's products have been reported as the highest standard in the industry.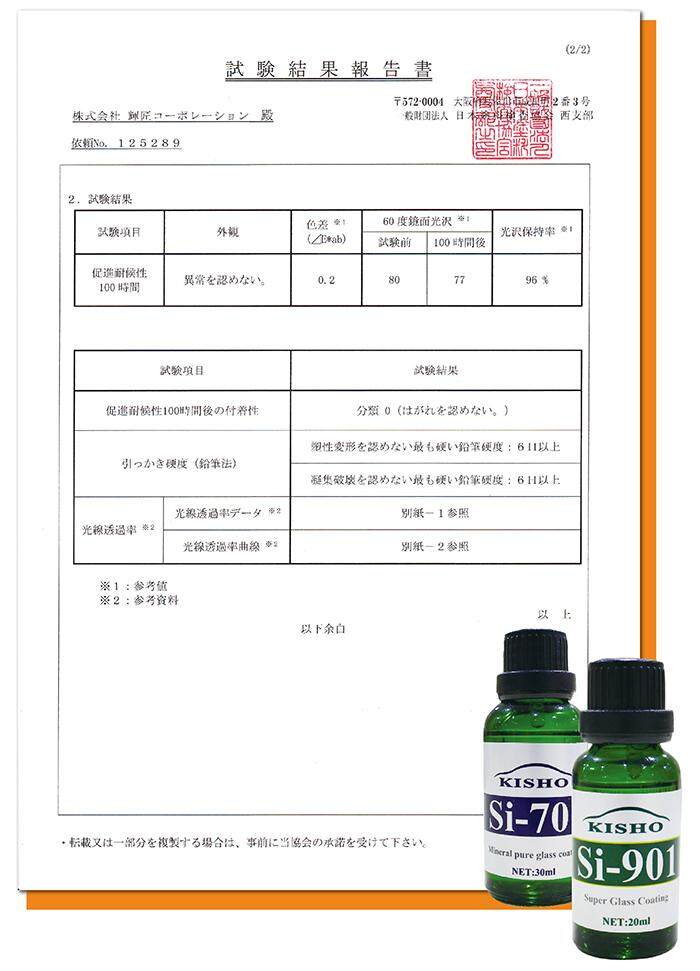 Kisho Worldside:
KISHO Corporation started selling our product to the world in 2012, and has extensive dealings with customers in 40 countries in the world as of March 2015. 《Main customers, countries of our transaction》※alphabetical order Austria, Australia, Bangladesh, Brazil, Canada, China, Colombia, Czech, Estonia, Philippines, France, Germany, Honduras, Hong Kong, India, Indonesia, Ireland, Italy, Jordan, Kenya, Korea, Latvia, Malaysia, Nepal,New Zealand, Norway, Poland, Portugal, Russia, Saudi Arabia, Singapore, Slovenia, Spain, Sweden, Taiwan, Thailand, Turkey, UAE, the U.K., the United States

Exact original product look like: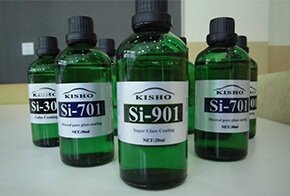 From Kisho Japan Glass Coating Advantage:
1. Amazing Durability - Prevent damage from ultraviolet ray,high temperature, acidity, oxidize
2. Infinite Gloss - Strong adhere, last longer. Flat and smooth surface, penetrating as a mirror.
3. High Cost-Effective - Good quality,worthwhile price,the first choice for car coating brand.
4. Absolute Antifouling - dirty-free, after coating on car it make maintenance become more easy and save time.
IMPORANT NOTE:
**This is special product channel distributed by Kalex Car detailing (@ Kalex Trading in SSM- Syarikat SuruhanJaya Malaysia) through this platform only. No special reseller price available.
More pictures took while our company received the products from Japan directly.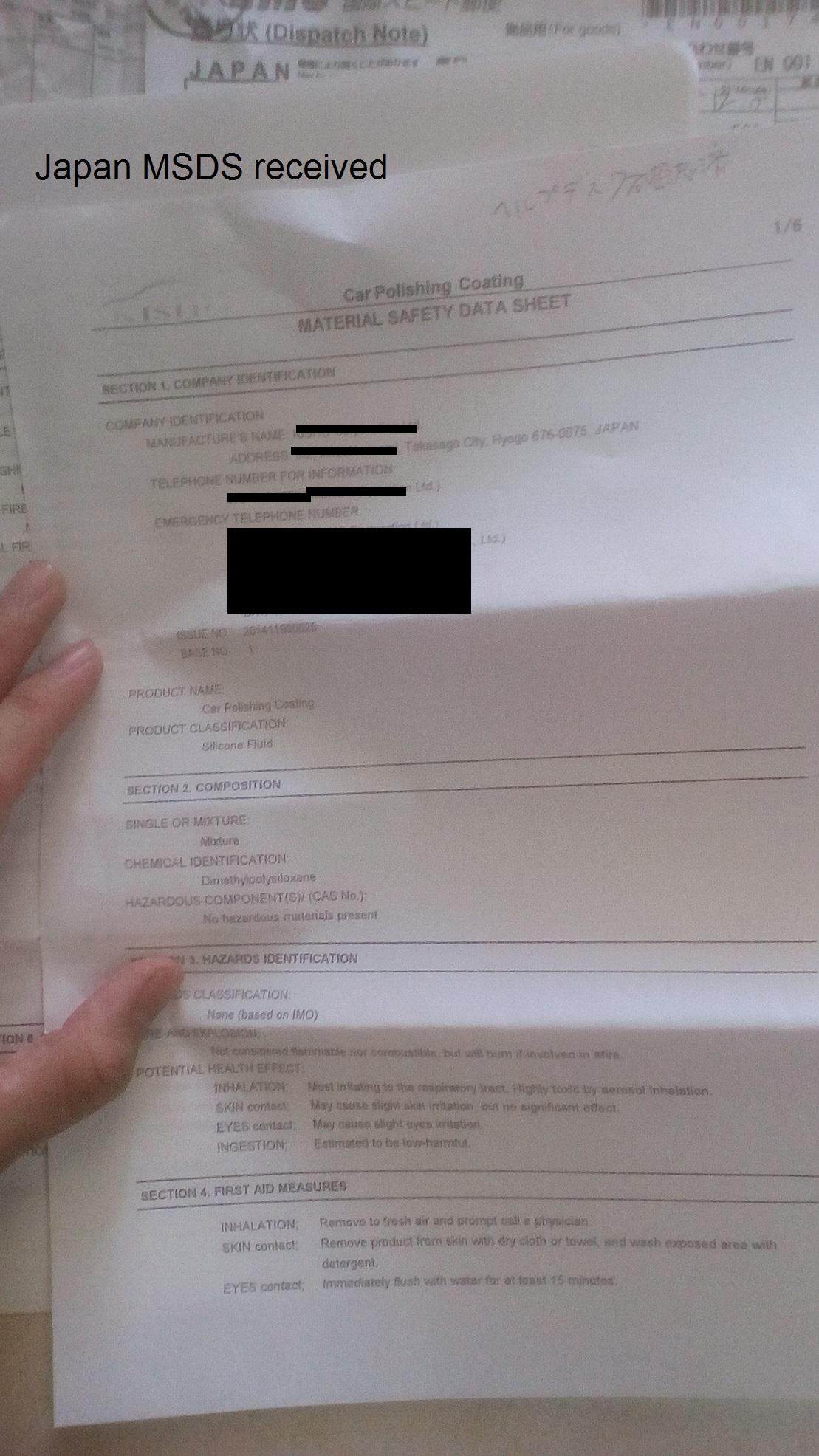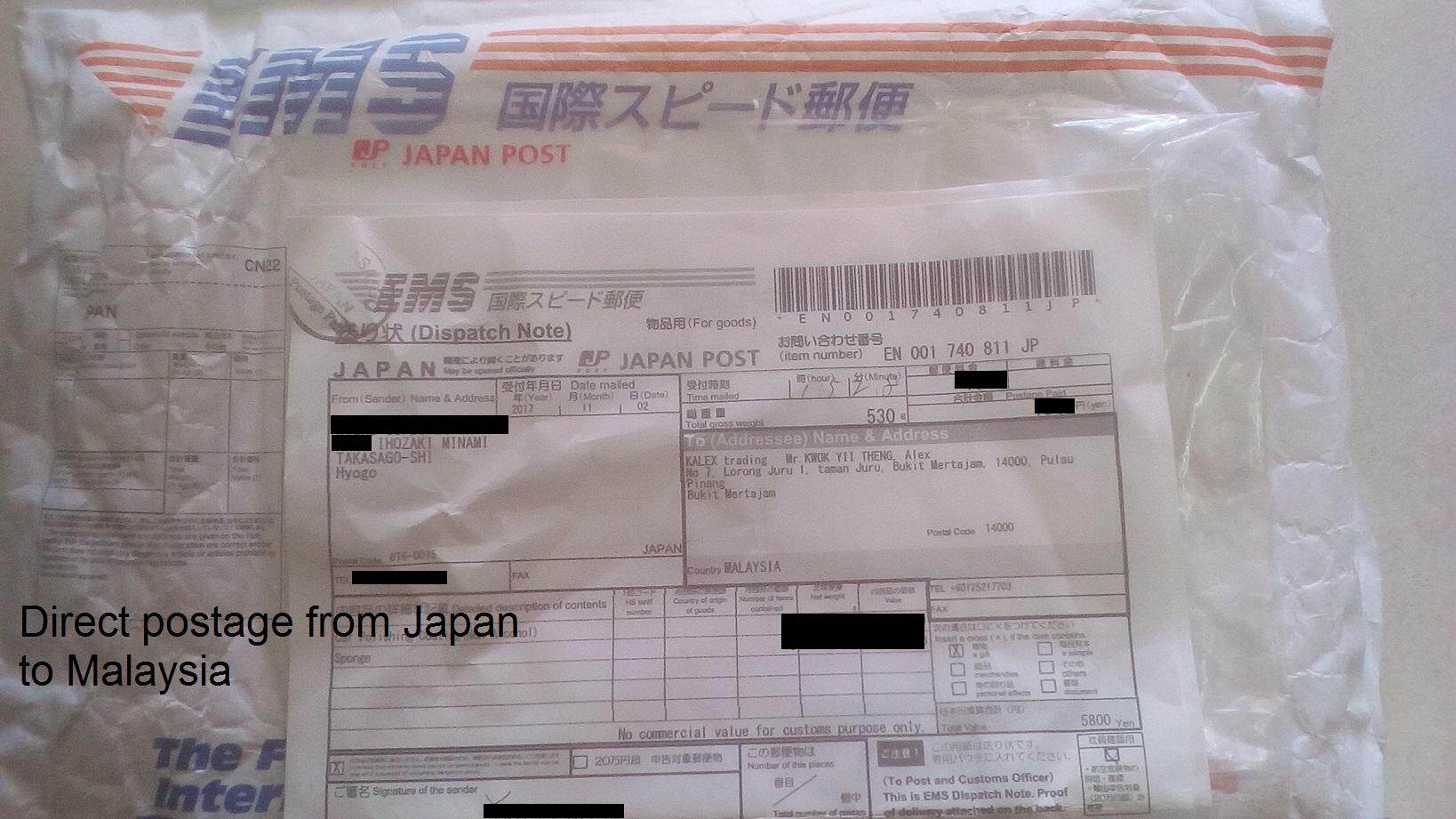 | | | |
| --- | --- | --- |
| Zone | Weight | Delivery Fee (RM) |
| West Malaysia | First 1.00 kg | 8.00 |
| | Additional 1.00 kg | 1.50 |
| East Malaysia | First 1.00 kg | 15.00 |
| | Additional 1.00 kg | 1.50 |