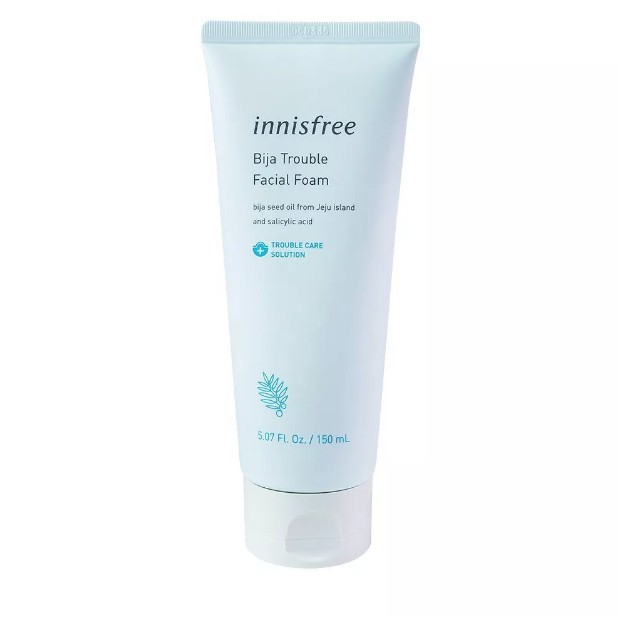 What it is
A refreshing facial foam for skin trouble
1. This refined, foamy lather thoroughly cleanses pores while preventing and relieving skin trouble.
2. Contains natural ingredients, such as salicyl acid, to remove dead skin cells and treat skin problems
What else you need to know
Free from: synthetic colorants, mineral oil, animal-originated ingredients, artificial fragrances, and imidazolidinyl urea
How to use
Squeeze an appropriate amount onto clean hands and create lather. Smoothly massage over your face and thoroughly rinse with luke warm water afterwards.
facial foamskinlotionspot essence
Ingredients
Experience bija's excellent soothing effects!
Bija seeds are a rare ingredient that can only be used after they have survived 20 years in the wild.
Its hardy properties gently smooth skin and enhance the skin's natural defense system.
Innisfree Bija Trouble Facial Foam 濟州榧子抗痘潔面泡沫
豐富的泡沫,能潔淨毛孔內的污垢,溫和潔淨肌膚,具有淨化排毒、消炎抗痘功效。
有效修復痘痘肌膚,消炎、抗菌,天然水楊酸成份,可輕柔地去除多餘角質。
●濟州島榧子林是濟州天然產物第374號,共3000餘棵500-800年的榧子樹。榧子樹成為最珍貴的藥材之一。普通榧子樹20年樹齡以上即可入藥,榧子樹油能有效改善皮膚,淨化排毒,幫助消除痘痘,使肌膚恢復正常狀態。
●含天然植物水楊酸,輕柔去除角質。
●含適量天然發酵酒精,收斂皮膚同時消毒排毒,幫助去除毛孔髒物。
●4 free配方:無礦物油、無人工色素、無防腐劑、無動物原料。
●由松樹、檸檬、青檸、濟州野草莓、雪松和薰衣草萃取而成的citrus greenherbal草本精華,幫助護膚保濕,加速皮膚恢復健康。
【使用方法】
濕潤臉部、乾淨雙手後,取適量,輕輕按摩臉部後,最後用清水沖洗乾淨。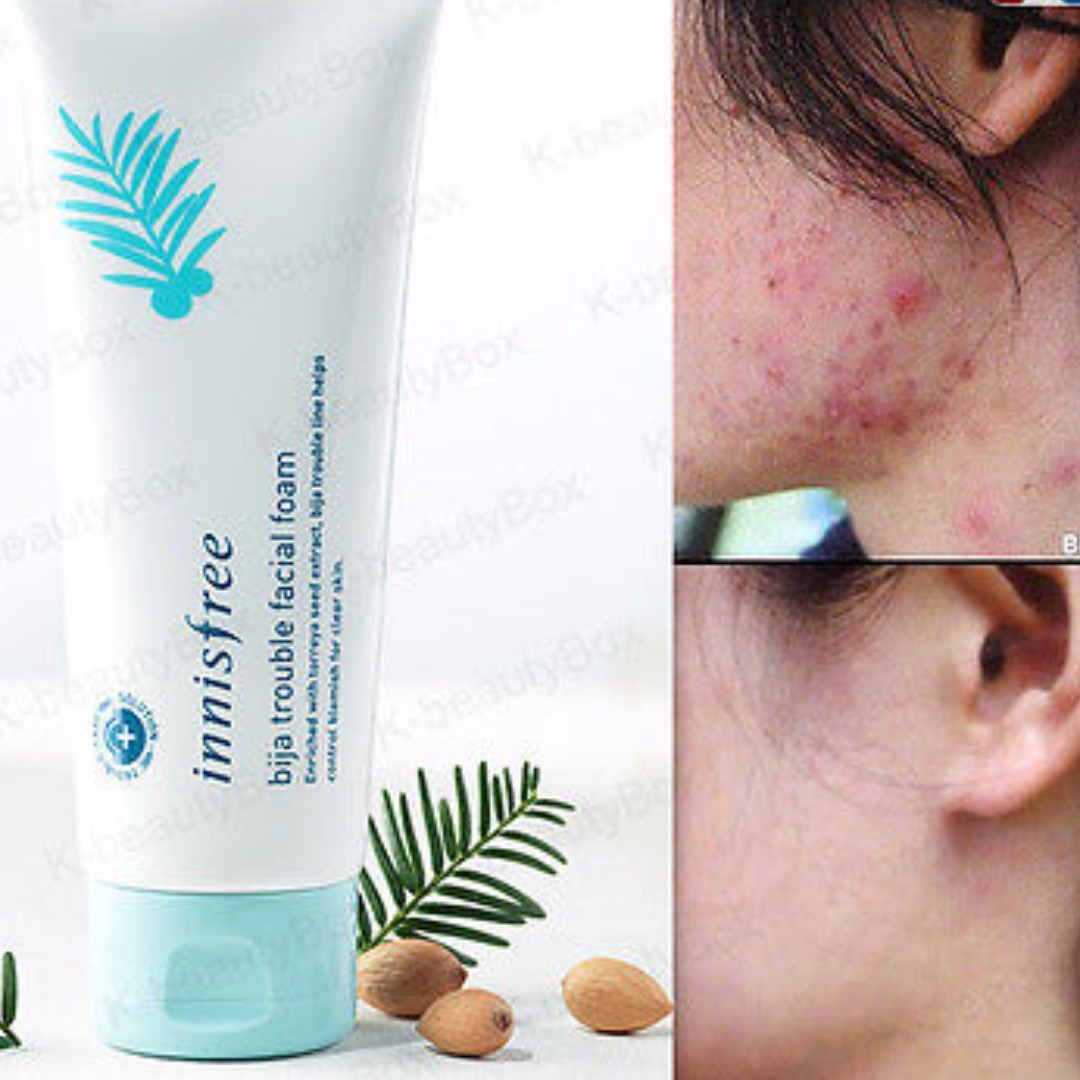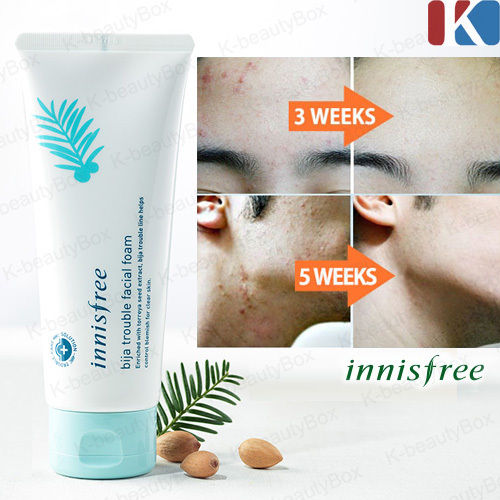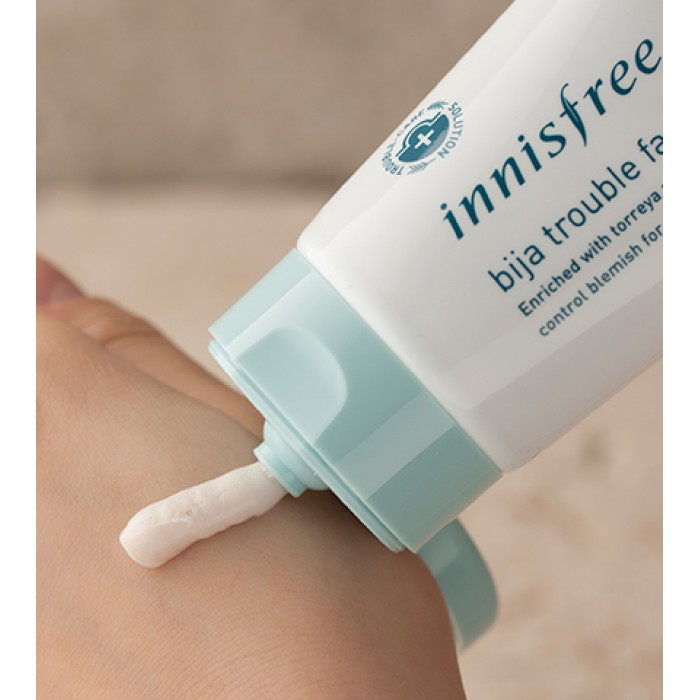 | Zone | Order Total (RM) | Delivery Fee (RM) |
| --- | --- | --- |
| West Malaysia | Flat Rate | 8.00 |
| East Malaysia | Flat Rate | 13.30 |