How could we maintain high quality yet selling at such affordable price?
Traditionally, plants are cultivated, and then processed into a skincare ingredients. This ingredients then distributed by third party to a skincare manufacturer. Skincare marketer engage skincare manufacturer to produce a skincare product. This product then go to wholesaler, from wholesaler go to retailer, then reaches final customer like you. All parties involve obtain a decent margin for their business to continue.
In Ortea, we do thing differently. The cultivated plants is directly processed and send to us. we develop our own formulation and produced in our facility. Then, directly marketed to our customer. Such simple marketing channel and integrated supply chain allow us to reduce the cost to the minimum.
Our Quality Standard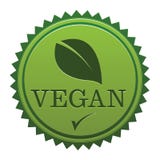 Our manufacturing facilities are GMP certified, ISO 9001 and HALAL certified; guarantee no contamination during the production of our products.
Our raw materials are from GMP and ISO 9001 certified company; only high quality raw materials are used in our formulation.
Our plant extracts are ECOCERT COSMOS certified organic. Their certification evaluates the sustainability of the entire production chain, from imports to packaging to distribution, which means that our supply chain is green.
Our core ingredient Iroise Sea water is imported direct from the UNESCO Biosphere reserved, a location in Britanny that is isolated and totally free from pollution.
Our company is cruelty free, neither is nor our ingredient suppliers conduct, commission, or pay for any tests on animals for ingredients, formulations, or finished products
Our products are 100% vegan, no animal derived ingredients.