INTRODUCTION

Available for sale is Brand New Hybrid Japanese 30 selection drink vending machine. This model is a serpentine system, 30 column include 500/600 ml WIDE pet bottle, Hot/Cold vending machine built by the legendary Fuji Japan company. Most popular machine in Japan - the symbol of reliability ,low maintenance and great performance for indoor and outdoor sites. Japanese technology has developed serpentine system since 1970's and is a highly refined system with simple user friendly operation for the end user and operator alike.

This machine is visually appealing and is site ready. This machine is the best drink vendors in the industry, known for it's reliability, energy conserving features, elegance, versatility and boast high capacity. Great addition for high traffic, office and factory, outside, inside any sites. This drink vending machine has no motor and all vends are conducted by new DC vend mechanism. Japanese Fuji 30 selection model features two separate column optional temperature areas, allowing you to keep your drink selection icy cold while allowing the another compartment to serve warm drinks. Perfect for winter modes.

Paired with Fuji's well known reliability in the industry and the excellent reliability of the machine. Fuji release this new hybrid machine with MDB/VCCS dual system mean you can pick to use MDB or VCCS protocol.

PRODUCT SPECIFICATION

Type : Beverages Only (Can & Bottle)
Selection : 30 selection 30 button (18 Pet Bottle)
Temperature : Cold
Color : White
Machine Capacity : Slim Cans - 595; Wide Cans - 450; Bottle - 270 (Max. Product Height 280mm)
Size (mm) : 1,181 (W) x 731 (D) x 1830 (H)
Weight : 247kg
Rated Voltage : 220V (50Hz/60Hz)
Annual Power Consumption : 575k.W
Company Warranty : 1 month (Machine Only)
Factory Warranty : 1 years (Money Acceptor)
Exclusive :
- Artwork and Logo
- Coin Changer
- Note Acceptor
- Body Machine Sticker (Optional)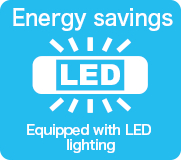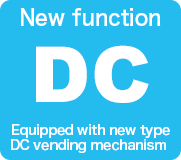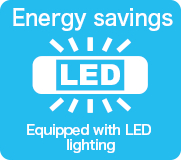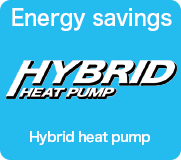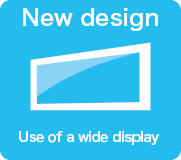 ADVANTAGES

1. Interface encourages willingness to purchase
- Wide panel display promotes the products
- Clean appearance additionally encourages consumer willingness to purchase
2. Diversification of vanded products
- Product diversification enhances the sales channek expansion of vending machine
3. Decrease in vending problems
- Reduction of lost vending opportunities
- Increase in rate of repeat purchase due to improved reliability
4. Equipped with 3-column PET bottle rack
- Improved freedom for vending different type of pproducts.
- Wide PET bottle rack (P1) supports the need for vending large-size products
(Max. product height:228mm)
5. Equipped with new type DC vending mechanism
- Sold-out sensor mounted in the vending mechanism detects product jams.
<When a product jam occurs>
1. Product jam is reduced by the addition of a retry function.
2. For a cash purchase, a reduce or other product selection is also possible.
3. Vending to the next customer from the jammed column is prevented.
6. Energy Savings
- Improved capability of the inventer, compressor control, and insulation
- Equipped with LED lighting, Due to the long service life of the LEDs, lampreplacements, such as for fluorescents, arenot required.
- Equipped with a hybrid heat pump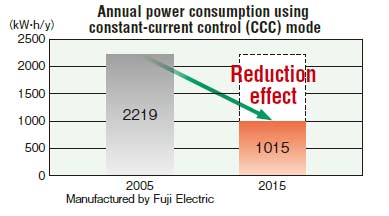 Machine Inspection is definitely welcomed! Visit us at our showroom.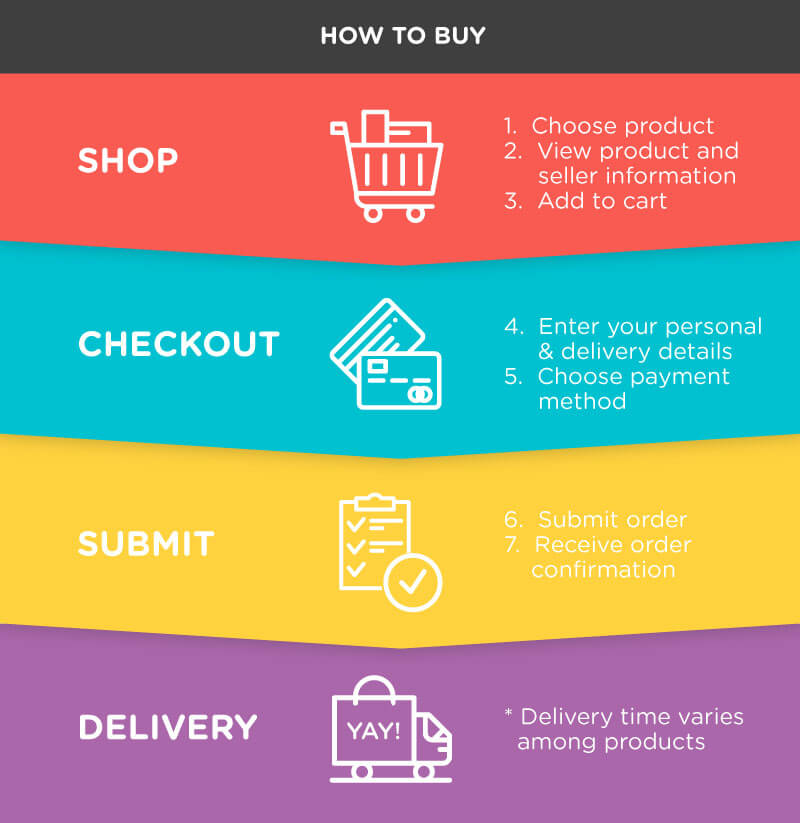 STORE DELIVERY
Purchase everything you want - we charge the same delivery fee regardless of the weight or size of the order!
When placing your order, we consider these factors when calculating the Estimated Delivery Date :
Order Processing: The amount of time it takes for us to prepare your order for shipping. This typically takes 3 – 4 days however, some orders may ship within as few as 2 days and some may take up to 5 days.




Transit Time: The amount of time it takes your order to leave our distribution center and arrive at the said location.
When our delivery provider receives your order and is ready to schedule a delivery date, they will attempt to contact you at the telephone number that you provided in your order. At that time, they will let you know what time they are able to deliver to your area. Deliveries will be made between the business hours of 10am to 4pm on the delivery day you select. Extra charges will be applicable for special services such as delivery requests on Sunday & Public Holidays.
DELIVERY CHARGES WITHIN SELANGOR

Warehouse to Banting/Jenjarom : RM100
Warehouse to SabakBernam/SungaiBesar : RM250
Warehouse toKuala Kubu Baru : RM200
Warehouse to Semenyih/Kuala Selangor/TanjungKarang : RM200
Warehouse to Rawang/Klang/Kajang : RM150
FREE DELIVERY FOR PUCHONG, PUTRA HEIGHT & PUTRAJAYA AREA
FOR Lembah Klang RM100 ONLY
PAHANG
Warehouse
- Kuantan/Muadzam : RM700
Warehouse
- Maran/Jengka/Bera : RM600
Warehouse
- Kuala Lipis : RM600
Warehouse
- Jerantut: RM600
Warehouse
- Temerloh : RM550
Warehouse
- Bentong : RM300
Warehouse
- Pekan / Cherating : RM800
Warehouse
- Kuala Rompin : RM900
NEGERI SEMBILAN/MELAKA
Warehouse
- Nilai/Labu/KLIA : RM200
Warehouse
- Seremban : RM250
Warehouse
- Port Dickson : RM300
Warehouse
- Bahau/Gemas/Gemencheh/BtgMelaka : RM400
Warehouse
- Tampin/Alor Gajah/Kuala Pilah : RM350
Warehouse
- Melaka Tengah/Ayer Keroh : RM450
Warehouse
- Jasin/Merlimau : RM500
JOHOR
Warehouse
- Tangkak/Muar/Pagoh : RM600
Warehouse
- Batu Bahat/YongPeng/Segamat : RM680
Warehouse
- Simpang Renggam/AyerHitam/Kluang : RM750
Warehouse
- Kulai/Kahang/Benut : RM820
Warehouse
- Johor Bharu/Pontian/Kota Tinggi : RM850
Warehouse
- Mersing/Tg.Sedili/Endau/Pengerang : RM950
PERAK
Warehouse
- Tanjung Malim/Behrang/Slim River/Trolak : RM280
Warehouse
- Tapah/Bidor/Sungkai/HutanMelintang : RM450
Warehouse
- Gopeng/Kampar/Telok Intan : RM500
Warehouse
- Ipoh/Setiawan/Cameroon Highland : RM600
Warehouse
- Bota/Beruas/Parit : RM650
Warehouse
- Kuala Kangsar/Taiping/Pantai Remis/Trong/Lenggong : RM650
Warehouse
- Bagan Serai/Parit Buntar/Gerik/Selama : RM700
Warehouse
- Pengkalan Hulu : RM800
KEDAH
Warehouse
- Bandar Baharu/Kulim : RM800
Warehouse
- Sungai Petani/Baling : RM900
Warehouse
- Pendang/Gurun : RM1000
Warehouse
- Alor Setar/Langgar : RM1100
Warehouse
- Jitra/KepalaBatas/PokokSena : RM1150
Warehouse
- Canglun/Kordiang/Bukit Kayu Hitam : RM1300
Warehouse
- Tasik Pedu/KualaNerang: RM1200

PULAU PINANG
Warehouse
- NibongTebal/SimpangAmpat/Juru : RM800
Warehouse
- Bukit Mertajam/Butterworth/KepalaBatas : RM850
Warehouse
- Bahagian Pulau/Georgetown/BalikPulau/BayanLepas : RM900
PERLIS
Warehouse
- Seluruh Bahagian Negeri Perlis : RM1300
KELANTAN
Warehouse
- Gua Musang : RM700
Warehouse
- Kuala Krai/Dabong : RM800
Warehouse
- Jeli/Machang/TanahMerah : RM900
Warehouse
- Kota Bharu/PasirPuteh/Tumpat/Bachok : RM1000
TERENGGANU
Warehouse
- Kemaman/Cukai : RM750
Warehouse
- Dungun/Kerteh/Paka : RM850
Warehouse
- KualaBerang/Marang/Kuala Terengganu : RM1200
Warehouse
- Setia/Pemaisuri/TasekKenyir : RM1100
Warehouse
- Jerteh : RM1000