Size (length*width*height): 40cm x 8cm x 8cm
What's in the box:
Bosch Advantage Wiper (2pcs) + Soft99 45km/h Glaco Roll on.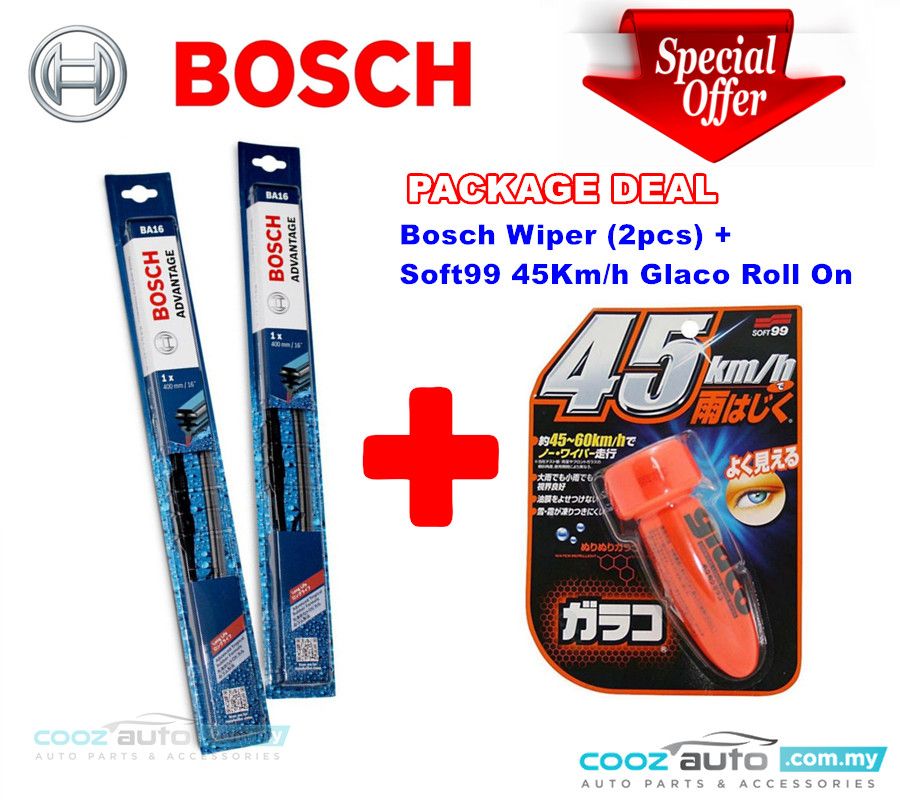 PRODUCTS DESCRIPTION:
Bosch Wiper Blades: Value for Money, Reliable Performance.
Introducing the Bosch Advantage – with precision-cut wiping technology and rubber formulated for tropical weather, you'll get a wiper that you can rely on for a longer time.
Bosch released the new Advantage Wiper featuring an exclusive "tropicalized rubber" that is resistant to cracks and damage from long-term ozone and sunlight exposure. Specially engineered for Asia, even under the harsh weather conditions in Malaysia.
BOSCH wiper blades come with a "Quick-Clip" connector system for easy and safe installation. The full metal frame features rivet joints for increased robustness, excellent performance and long service life.
FEATURES & BENEFITS:
Long-life, high wiping performance for safe driving
Full metal frame with precision-cut wiping edge
New rubber formula for tropical climates
Bosch Advantage Wiper provides superior corrosion resistance and all-weather protection.
Hardwearing and robust thanks to the sturdy metal bracket system
Natural rubber wiper blade element with graphite coating for thorough wiping action
Pre-assembled Universal adapter for quick and easy fitting.
Easy installation
PRODUCTS DESCRIPTION:
SOFT99 - GLACO COATING ROLL ON RAIN REPELLANT 
The water repellence is amazing. It causes the rain drops to bounce right off your windshield, blown away by the wind pressure. It even allows you to drive in the rain without wipers at speeds of 45km/h or more. Even when driving within city limits, this water repellence will help provide you with a clear field of vision.
Felt on the top of the bottle helps you apply it easily as soon as you take the cap off, without getting your hands dirty. Even though it takes more time and effort than other products, the results make it well worth it, guaranteed to improve your comfortable and safe visibility.
DIRECTION TO USE:
(1) Apply as soon as you remove the cap.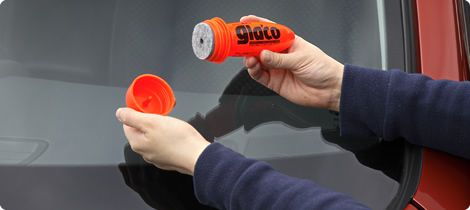 (2) Apply carefully and evenly.
(3) Wipe off after the surface gets dry and whitens.
(4) Fully wipe off with a moist towel.
A dry towel won't be able to wipe it off fully. Continue to use a clean surface of a moist towel, leaving no unwiped areas.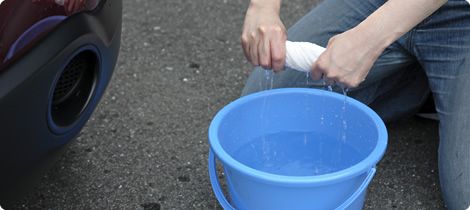 For best results, apply 2-3 coats before wiping off.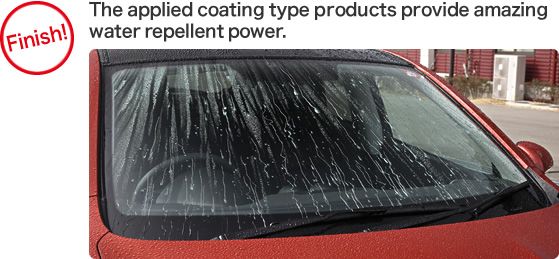 BOSCH ADVANTAGE WIPER DETAILS: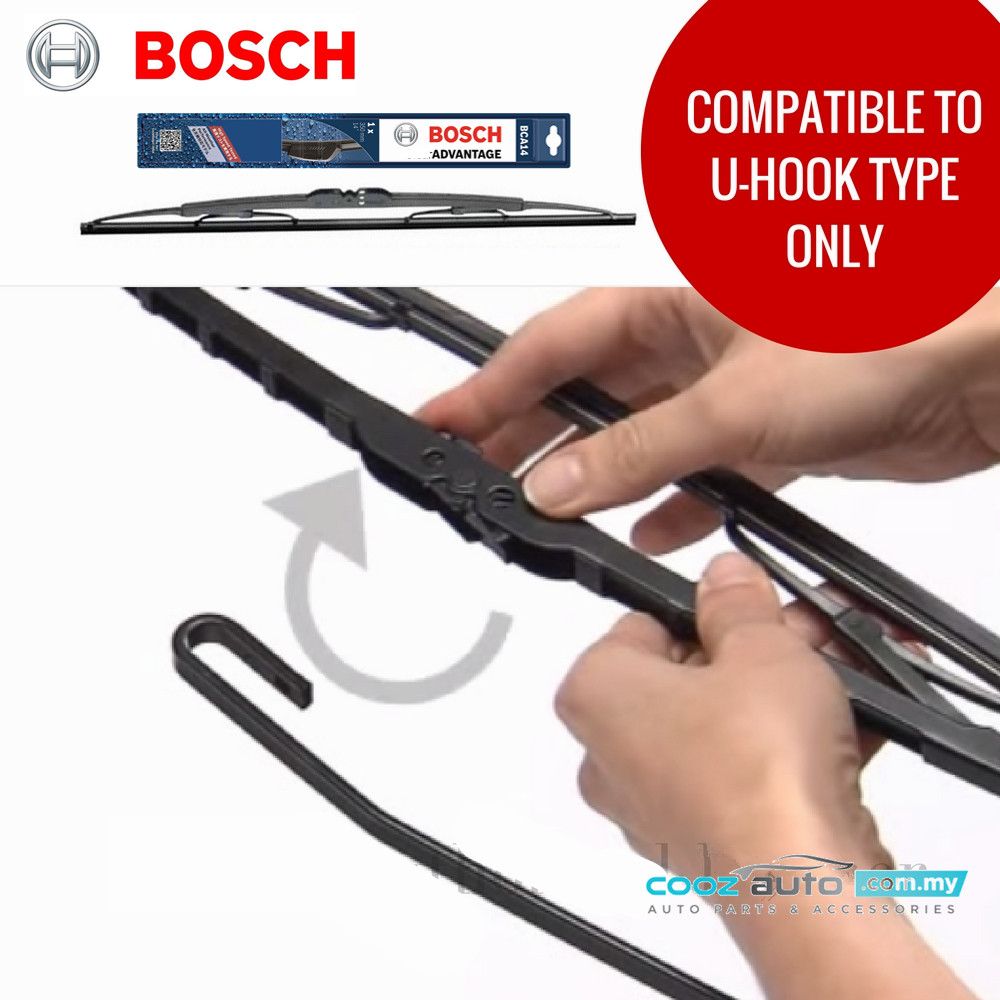 INSTALLATION OF BOSCH ADVANTAGE WIPER :
​
| | | |
| --- | --- | --- |
| Zone | Weight | Delivery Fee (RM) |
| West Malaysia | First 1.00 kg | 9.50 |
| | Additional 0.50 kg | 3.00 |
| East Malaysia | First 1.00 kg | 15.00 |
| | Additional 0.50 kg | 6.00 |