*Local

Shipment
>
Estimated Arrival Day : 14 Days
*Standard Shipping
> Inspired
* No Dispute
> Shipment to Sarawak & Sabah Not Available, Thanks
[Product Info]
> Design : 9 Cube
> Size : 129*111*37
- Panel - 35pcs (35cm x 35cm)
- Panel - 7pcs (35cm x 17cm)
- Connector - 41pcs
- Door - 9pcs
- Hammer - 1pcs
- Clothes Hanging Rail - 1pcs
> Each cube can withstand up to 10kg of weight
> Convenient and portable
> Lightweight and waterproof. Useable even after flood.
> Easy to assemble and dissemble
> Efficient removal of dust and stains
> Attractive , fresh and colourful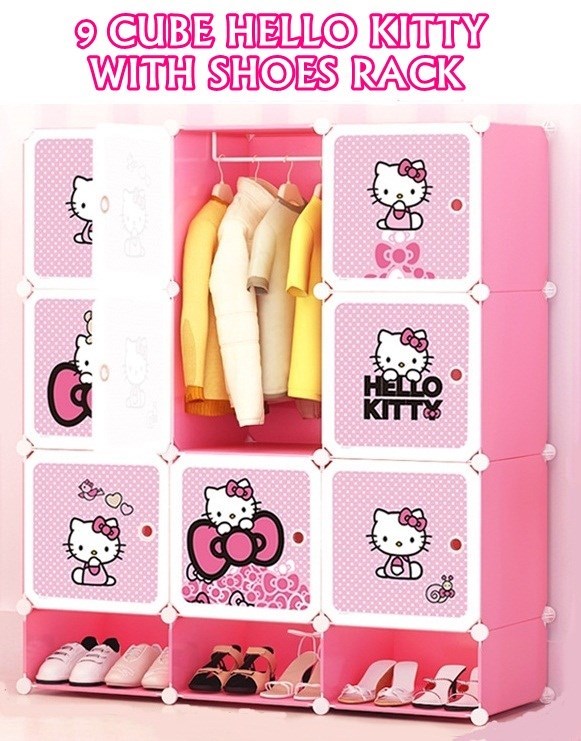 Non-Returnable/Non-Exchangeable
-
Color differs slightly from the pictures shown online.
- Item design is slightly different from the picture displayed (e.g. button, pocket, or tag)
- Transparent slightly or bad odor.
- Size measurement differs about 1-3cm only.
- Customers who did not inform us and post the item back directly will not be entertained.
| | | |
| --- | --- | --- |
| Zone | Order Price Range (RM) | Delivery Fee (RM) |
| WM | Below 150.01 | 10.00 |
| EM | Below 150.01 | 15.00 |
| MY | Above 151.00 | 20.00 |