What's in the box:
1 x RejuNeem Herbal Shampoo, 1 x RejuNeem Treatment Serum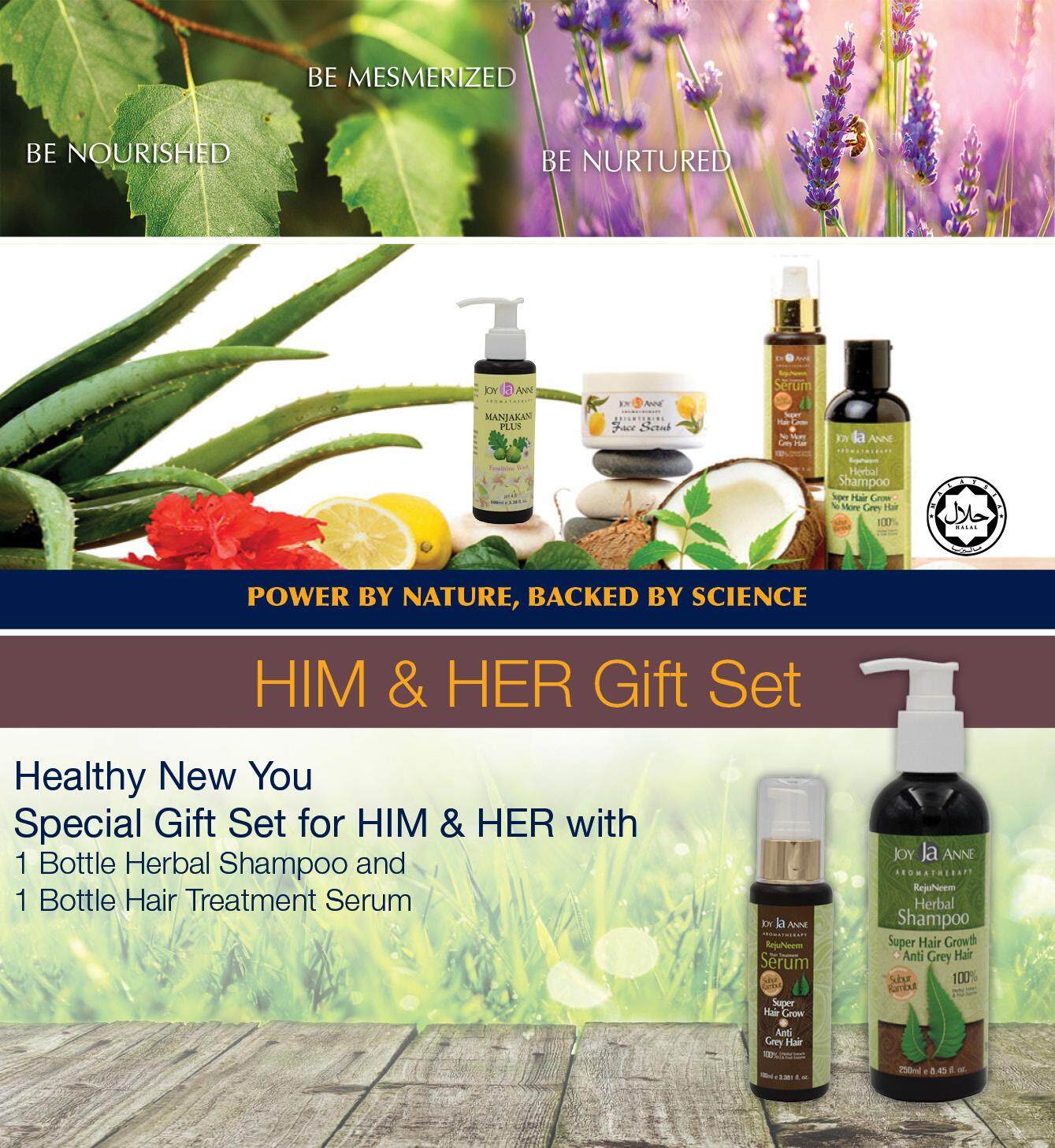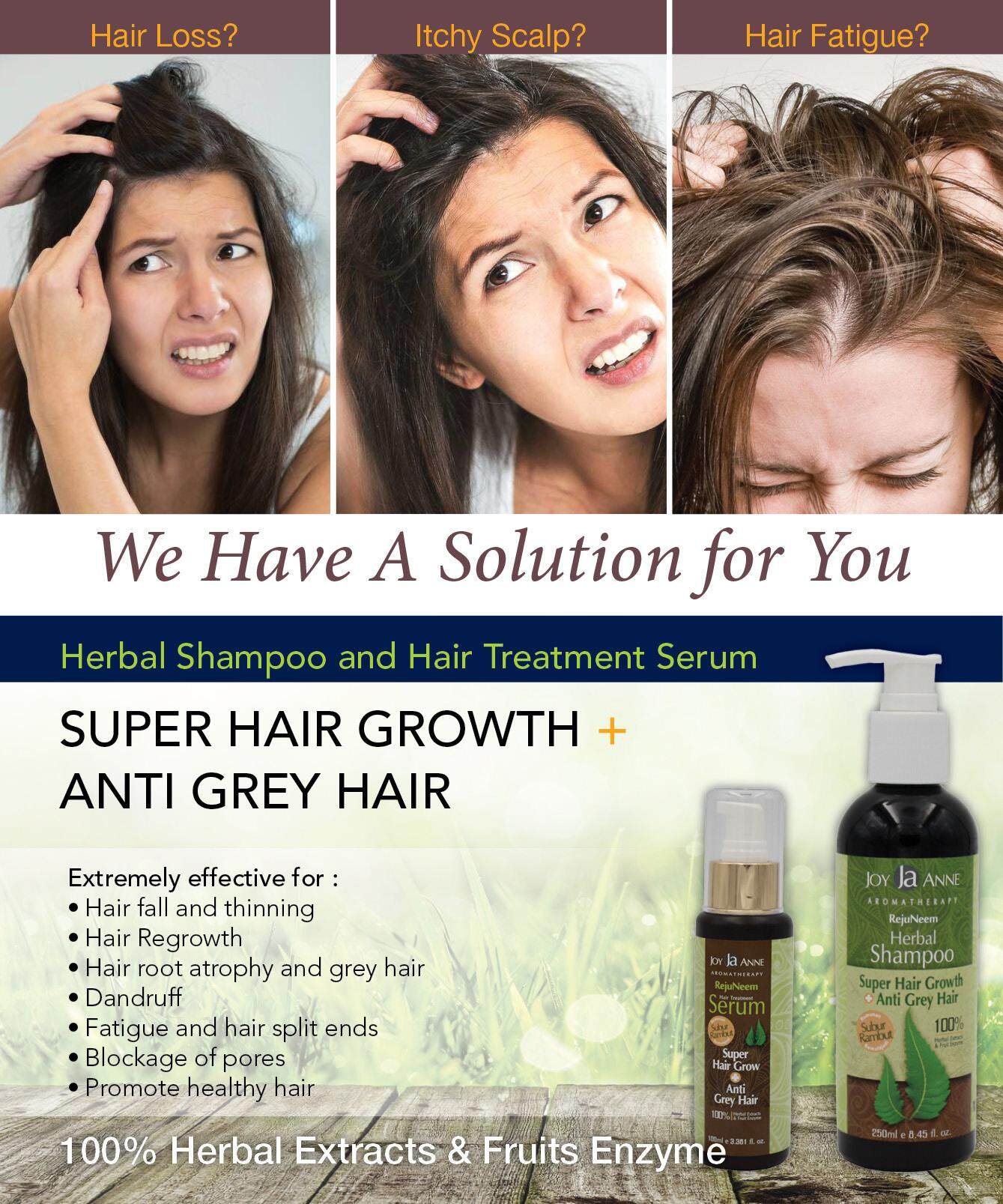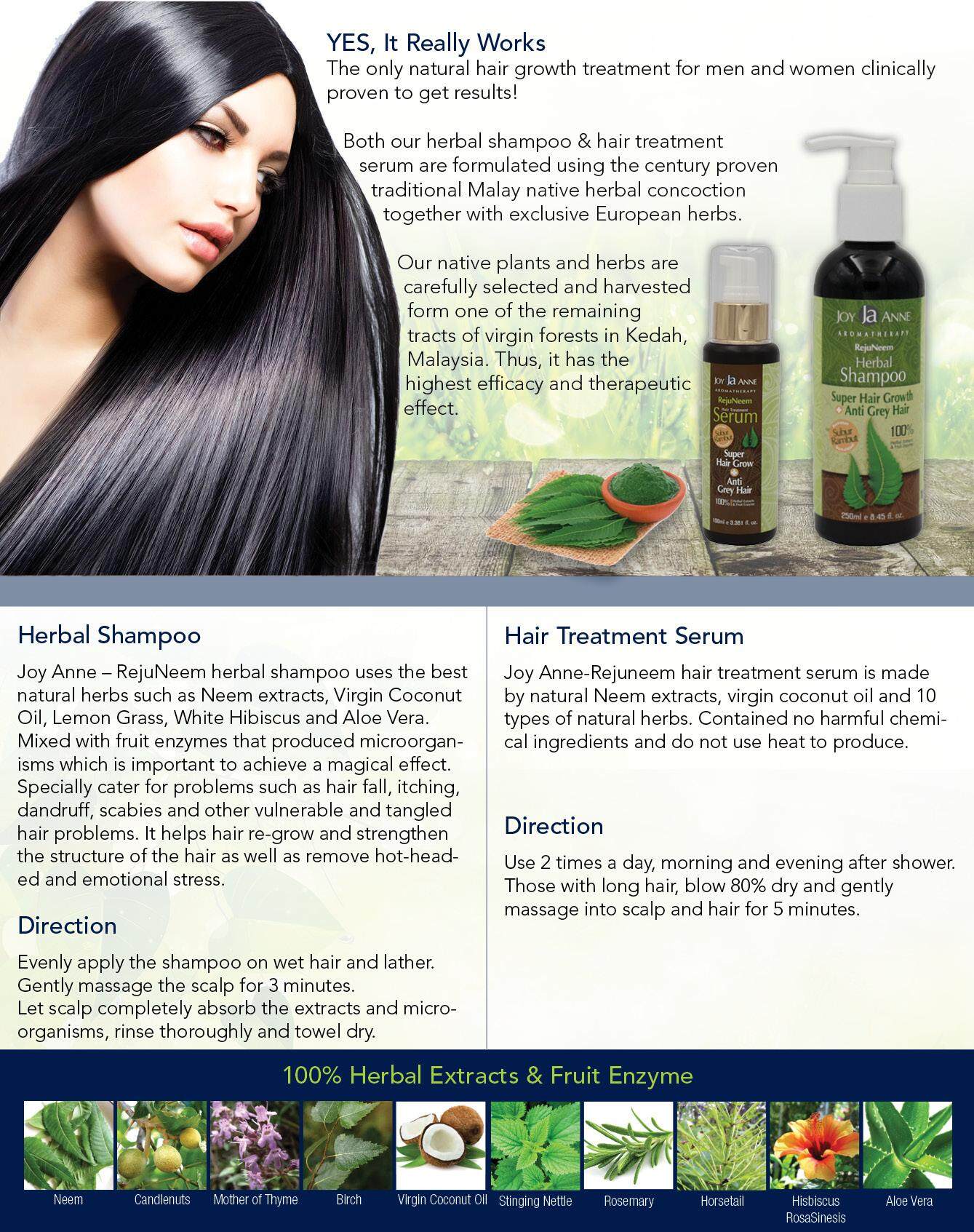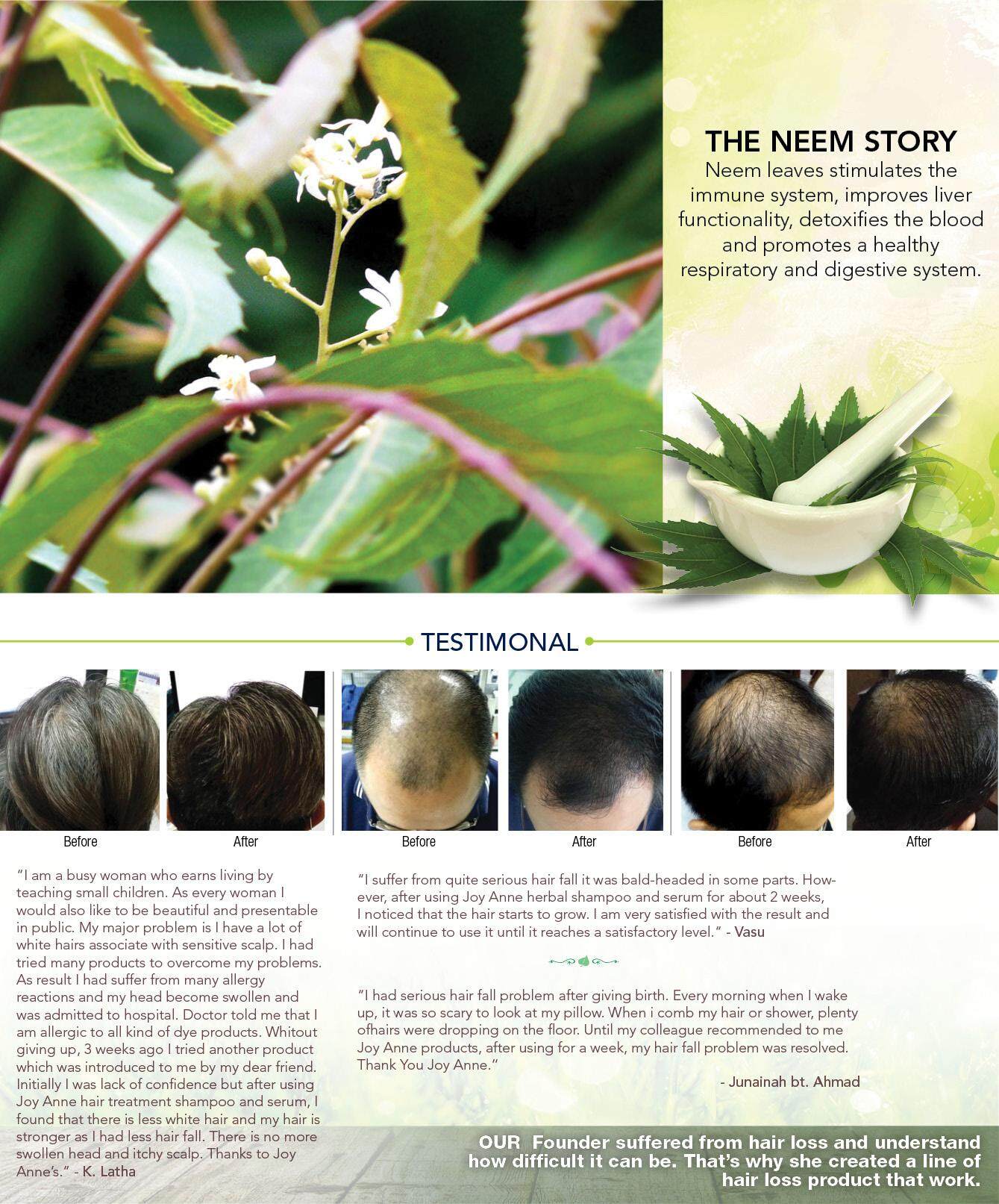 Healthy New You for HIM & HER Special Gift Set [1 RejuNeem Herbal Shampoo + 1 RejuNeem Treatment Serum]

POWERED BY NATURE, BACKED BY SCIENCE
100% Herbal Extracts & Fruits Enzyme
If You Have
- Hair Loss?
- Itchy Scalp?
- Hair Fatigue?
We Have A Solution for You
Extremely effective for :
- Hair fall and thinning
- Hair Regrowth
- Hair root atrophy and grey hair
- Dandruff
- Fatigue and hair split ends
- Blockage of pores
- Promote healthy hair
YES, It Really Works
The only natural hair growth treatment for men and women clinically proven to get results! 
Both our herbal shampoo & hair treatment serum are formulated using the century proven traditional Malay native herbal concoction together with exclusive European herbs.
Our native plants and herbs are carefully selected and harvested form one of the remaining tracts of virgin forests in Kedah, Malaysia. Thus, it has the highest efficacy and therapeutic effect.
HERBAL SHAMPOO
Joy Anne – RejuNeem herbal shampoo uses the best natural herbs such as Neem extracts, Virgin Coconut Oil, Lemon Grass, White Hibiscus and Aloe Vera. Mixed with fruit enzymes that produced microorganisms which is important to achieve a magical effect. Specially cater for problems such as hair fall, itching, dandruff, scabies and other vulnerable and tangled hair problems. It helps hair re-grow and strengthen the structure of the hair as well as remove hot-headed and emotional stress.
DIRECTION USE
Evenly apply the shampoo on wet hair and lather. Gently massage the scalp for 3 minutes. Let scalp completely absorb the extracts and micro-organisms, rinse thoroughly and towel dry.
HAIR TREATMENT SERUM
Joy Anne-Rejuneem hair treatment serum is made by natural Neem extracts, virgin coconut oil and 10 types of natural herbs. Contained no harmful chemical ingredients and do not use heat to produce.
DIRECTION USE
Use 2 times a day, morning and evening after shower. Those with long hair, blow 80% dry and gently massage into scalp and hair for 5 minutes.
THE NEEM STORY
Neem leaves stimulates the immune system, improves liver functionality, detoxifies the blood and promotes a healthy respiratory and digestive system.
| | | |
| --- | --- | --- |
| Zone | Weight | Delivery Fee (RM) |
| West Malaysia | First 1.00 kg | 8.00 |
| | Additional 1.00 kg | 2.00 |
| East Malaysia | First 1.00 kg | 17.00 |
| | Additional 1.00 kg | 16.00 |
| India | First 1.50 kg | 120.00 |
| | Additional 0.50 kg | 25.00 |