TA TA 4孔 旋轉式打孔機 P-4
--【250張/次】
◆ Body size: 80H * 300W * 105D m / m ◆ number of holes: 4 hole ◆ Aperture: 6 MM ◆ Pitch: Free adjustment ◆ punch the number of sheets: 250 ◆ No Chinese manual and Chinese Guarantee: ◆ production country : ◆ Warranty Period: 1 year warranty

TA TA In-Depth research of the user's needs enable us to produce new variety of excellent machines that are simple and easy to use.
The unique double handle ensure less effort is required for punching and binding. Documents are bound faster with the separate comb
opening mechanism. This grips all sizes of binding rings and holds them in open position for direct. Binding. it's high quality metal
chassis and mechanism guaranteed that these models will produce excellent performance for many years.
TA TA 依據客戶的需求研發生產製造出多種耐用的高性能機器, 獨特使用方式、便利簡單,高品質的合金材料保證可長久使用。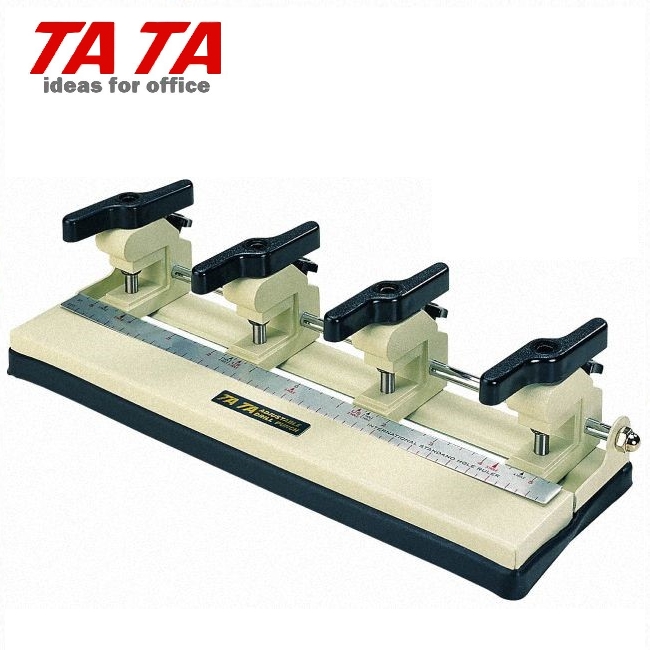 利用手動旋轉鑽孔、1次可打20 MM高度的紙張
4種機型:1、2、3、4孔、適合家庭以及小工作室使用。
操作簡單,使用輕鬆DIY。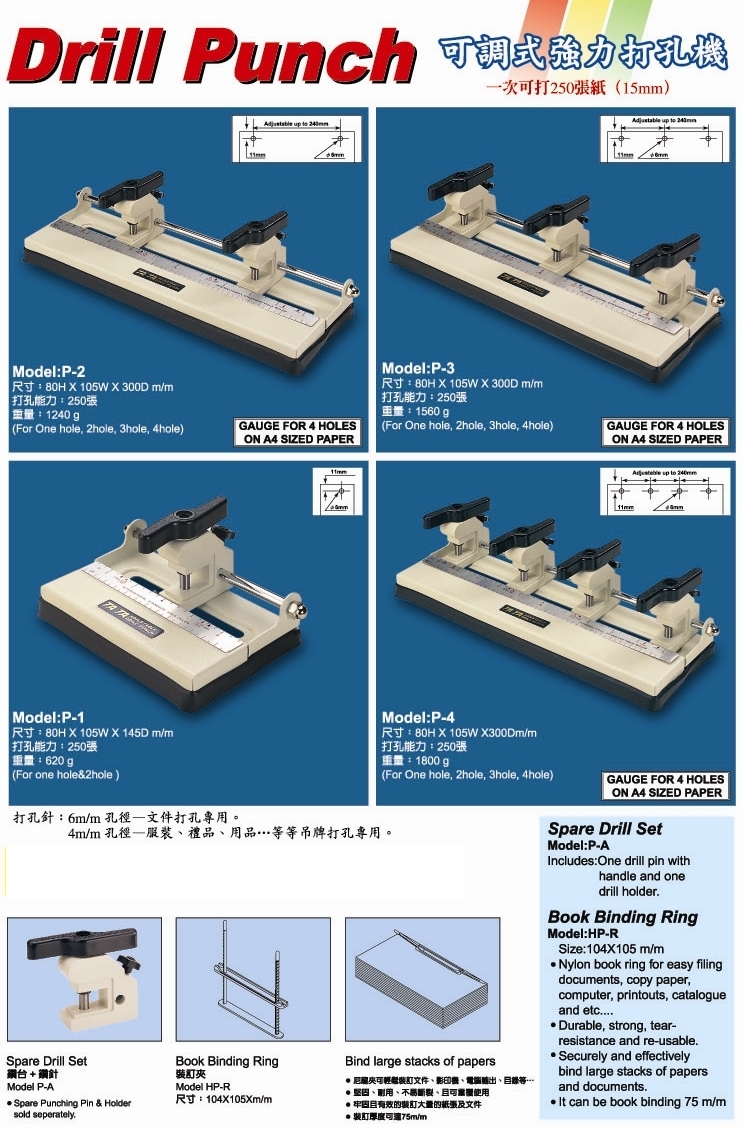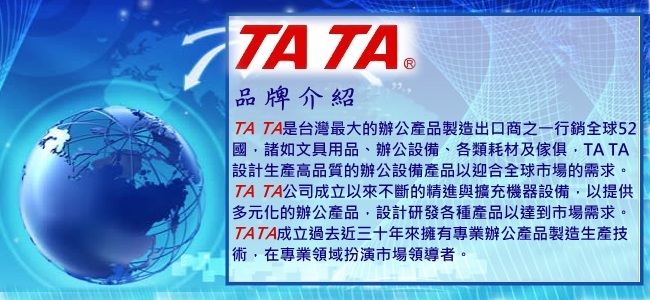 本商品規格

◆機體尺寸:80H*300W*105D m/m ◆孔 數:4孔 ◆孔 徑:6 MM ◆孔 距:自由調整 ◆打孔張數:250張 ◆有否中文說明書及中文保證書:有 ◆生產國別:台灣 ◆保固年限:保固1年
備註

打孔厚度1.5公分(一般影印紙)
| | | |
| --- | --- | --- |
| Zone | Order Total (RM) | Delivery Fee (RM) |
| MY | Below 120.00 | 19.00 |
| | Above 120.00 | FREE |
Shipping Info
Order process take 7~10 days, and international shipping will take about 10~14 days

Important Notification:
1. PChomeSEA acts as a buying agent and does not provide product warranty.
2. Please check whether product specs (including voltage, plug type, frequency, etc.,) applys in your country.