一本適合成人英語學習的雜誌,也是一把協助讀者打開世界視野的鑰匙,最具特色之處為雜誌收錄每篇文章,讀者皆可使用手機裝置,同步聆聽專業教師中英文講解說明,輕鬆便利地增進英語能力。
第五期內容聚焦在台北市選舉議題,看一場選舉讓一座城市的善與惡現形,盤點台北市民最為關注的市政議題,包括:婦幼托育、居住正義、銀髮照護等,並深入採訪媒體人、政論家與綠盟成員,解析北市選戰概況與補強台北市的環保論述,期待能給予讀者再次思考選舉之於人民的意義,與進一步思考一座城市如何藉由官方與民間的力量走向強大。

首都之戰:迎接一個更好的台北
首都的繁榮與殘敗一向與人民福祉、國家發展緊繫相關,曾對抗政府不當都市開發計畫,並積極主張鄰里多樣性的美國都市計畫界的傳奇人物—珍‧雅各(Jane Jacobs)說:「城市在人類社會中繁榮發展,而有創造力和運作良好的城市總是位居核心地位;衰敗的城市,沒落的經濟和持續增加的社會問題,總是結合在一起。這並非偶然。」
或許台北市民不該妄自菲薄,日前經濟學人資訊社(EIU)評選全球最宜居城市為本,參酌安全性、醫療保健、飲食品質、教育資源、道路及交通品質等面向,英國廣播公司(BBC)再以此為本,從中選出過去10年來排名持續攀升的5個城市,台北市榮幸列入其中,理由是政府持續投資基礎建設,如捷運系統,另醫療保險、教育資源也受外媒激賞。
自1994年台北更名為直轄市以來,藍綠競逐局勢展開,交纏歷時長達二十年後,2014年白色力量橫空出世,柯文哲在當時乘著「公民覺醒」的契機(洪仲丘事件與反服貿運動),以及民進黨的大力扶持,成為歷史上第3位無黨籍的台北市長,從此市民渴望介入政治與公共議題的決心,成為社會上不可忽視的動能。
台北市長選舉之於市民的意義,已經不再偏向懷有「在一堆爛蘋果中挑選出比較不爛的」的消極悲觀,這其中當然不乏對政治冷感或避之唯恐不及者,然而有更多人早已厭倦藍綠惡鬥,亟欲擺脫意識形態,面對選舉的心態相對正面,渴望理解與關注政治,彷彿一覺醒來,台灣如果沒有變得更好反倒變壞,會是自己需要承擔的責任,一如柏拉圖所說,「放棄參與政治的人,必須接受讓壞人統治的懲罰。」
政治評論家周偉航認為柯文哲投入選戰的開始,也為台灣政壇開闢一條新的思考路徑:仰賴科學與數據是否行得通?以及翻天覆地的「網軍」勢力大舉進攻,各家候選人除了沿襲以往的掃街拜票、置立廣告看板、製作選舉小物等傳統選戰打法之外,更要將心力與資源投入「空戰」的比拚,如今在網路上的聲量大小,也逼迫參選人不得不積極學習如何成為一名「網紅」,才不至於落得被年輕族群忽視,只能站在冷處酸嗆他人只是「網紅」爾爾的下場。
「請用政見說服我。」也是這次選戰中普遍出現的聲音,一家地方獨立書店在店面口貼上一張「敬 拜票的候選人」的公告,上面詳列幾點選民的「不需要」,其中寫到「年輕人是關心政治的,但請拿出參政的專業與認真,與選民討論公眾事務、拿出實質政見,現代人會自己找資料找真相,口號與照片是沒用的,新世代的選舉需要真正會做事的人。」
民主選舉是提升台灣集體政治智慧的絕好機會,即使最後結果未能符合所有人的期待,但它仍是有效驅策社會往前的動力,也是每個人反思與討論「一個更好的台北」究竟該長成什麼面貌的重要時刻。
The Battle for the Capital: Fighting for a Better Taipei
The success or downfall of capital cities has always been linked to the people's well-being and the country's development. Jane Jacobs, a legendary figure in the American urban planning community who fought against improper government urban development while actively advocated for the diversity of neighborhoods has said "The crowning glory of human society are the creative, well-functioning cities, which are always at the core of a civilizations development. Decaying cities, declining economies and ever-increasing social problems are also always intertwined. These are no accidents. "
Perhaps the citizens of Taipei should be proud. Recently, the Economist Intelligence Unit (EIU) selected the world's most livable cities based on safety, health care, food quality, educational resources, roads and transportation quality. Recently released by the BBC the findings put Taipei among the top five cities which have continued to climb the ranks over the past 10 years. The reason for this recognition from the foreign press was the government's continued investment in infrastructure, (such as the MRT system), medical insurance and educational resources.
Since Taipei changed its title to the municipality of the central government in 1994, there has been a war between the Blue and Green Parties over this municipal turf. After 20 years of entanglement, the spirit of political independence was given life in 2014. Ke Wenzhe took the opportunity of a "citizen awakening" amid the "Hong Zhongqiu Incident" and the "anti-ECFA" sentiment at the time. He won the mayoral election without ties to either of the two major political parties. With strong support from the Democratic People Party, he became the third non-party Taipei mayor in history. Since then, the citizens' desire to get involved in political and public issues has garnered a kinetic energy that can no longer be ignored by the political establishment.
The significance of the election of the mayor of Taipei to the public is no longer relegated to negative pessimism, as if having to choose from "the best of a bad lot." Of course, there is no lack of political shenanigans and sensationalism, but citizens have long grown tired of the Blue-Green war of old. Disposing of rigid political ideology, the capital's citizens now face the election with a relatively positive frame of mind. As if waking from a long slumber, the public consciousness is eager to understand and get involved in politics. There is an understanding that if Taiwan does not become better, it will in fact decline and that responsibility of such will fall at the feet of the people. As Plato said, "One of the penalties for refusing to participate in politics is that you end up being governed by your inferiors."
Political commentator Zhou Weihang believes that Ke Wenzhe's tactical investments at the beginning of the election have also opened up a new path of political thinking in Taiwan, begging the question, is it possible to heavily rely on technology and data to win an election? With the overwhelming force of this campaign's "Net Army," along with traditional campaign tactics of hitting the streets, and setting up billboards, the candidates have also invested their energy and resources in so called "air battles." The power of the Internet today has forced candidates to actively learn how to "trend online," so as not be ignored by younger voters. The consequence of remaining static will be being forced to stand in the shadow while their competition gets internet-hot.
"Please use policy to convince me," has been a common cry this election. A local independent bookstore posted notices on its storefront titled "For Canvassing Politicians." Listed under "Unwanted" attributes, one statement read: "
Slogans and photos alone are useless. Young people are concerned about politics, so be professional and serious. Discuss public affairs with voters and come up with substantive political views. Modern voters will find information on their own. We need politicians who can get things done."
Democratic elections are an excellent opportunity to enhance Taiwan's collective political consciousness and wisdom. Even if the final result fails to meet everyone's expectations, it is still the driving force for effectively moving our society forward. Everyone's vision of what "a better Taipei" will be is an equally important element in what Taipei becomes.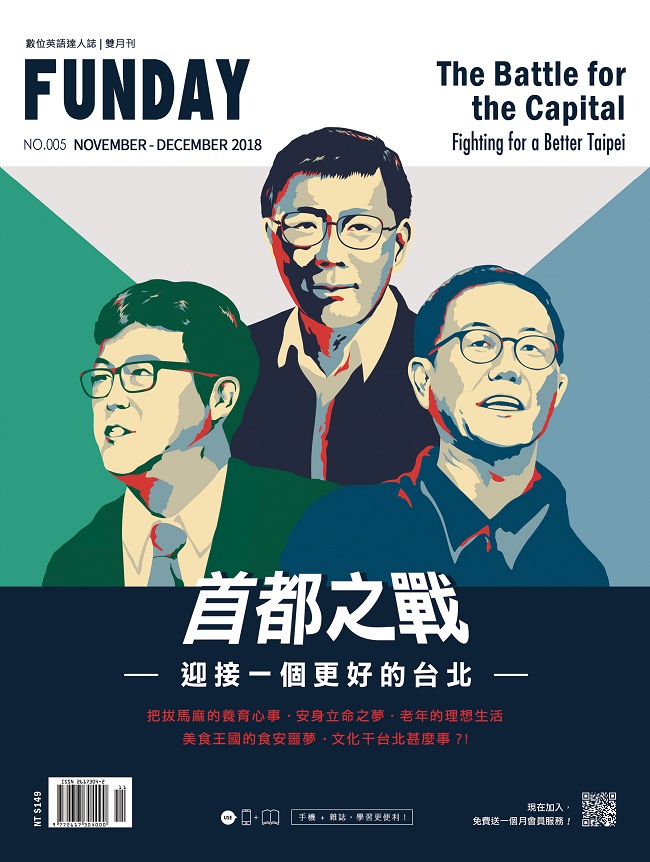 | Zone | Order Total (RM) | Delivery Fee (RM) |
| --- | --- | --- |
| MY | Below 88.00 | 19.00 |
| | Above 88.00 | FREE |
Shipping Info
Order process take 4~7 days, and international shipping will take about 10~14 days

Important Notification:
1. PChomeSEA acts as a buying agent and does not provide product warranty.
2. Please check whether product specs (including voltage, plug type, frequency, etc.,) applys in your country.