What's in the box:
1 x FLAXICAL 30'S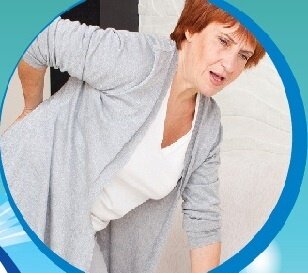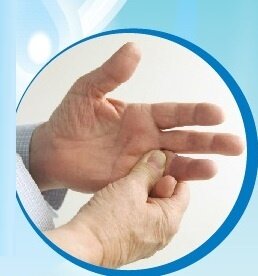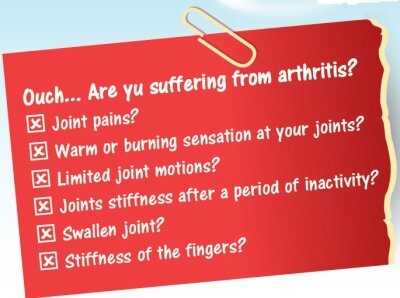 FLAXICAL is specially formulated using Patented Undenatured Type II Collagen ,Wholefood Calcium, Wholefood Magnesium ,Proprietary blend of ginger juice,ginger extract & peppermint. It helps to improve, nourish,relief pain and inflammation,repair damaged joints,providing you the perfect natural solution to bone,joint & pain problems.
► 100 % Natural
► Strengthens joint cartilage
► Repairs damged cartilage
► Reduces joint swelling
► Relieves joint pain
► Prevents osteoporosis
► Increase bone density
► Alleviate joint discomfort in 7 days
► Relieve Osteoarthritis (OA) / Rheumatoid arthritis (RA)
► Clinically proven 2x more effective than Glucosamine (1500mg) + Chondroitin(1200mg )
► Knee joint remodelling in 90 days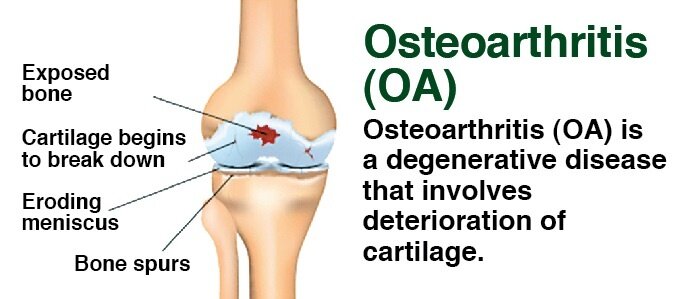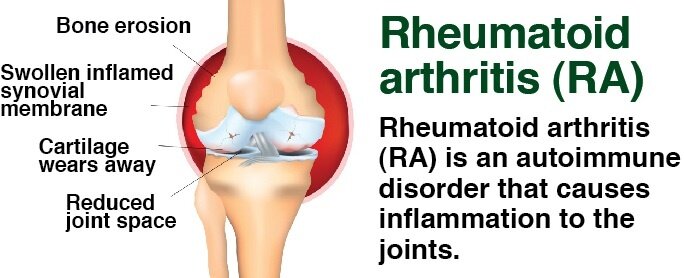 Who is at risk of developing Osteoarthritis ?
♦ Being overweight
♦ Age risks increases for those above 40 years old
♦ Twice as common in females
♦ History of joint injury
♦ A genetic defect/ family history
♦ Occupations stress or sports related
Flaxical is a 3 in 1 natural bone & joint care solution which contains all the scientifically proven ingredients that help in repairing damaged joints and building stronger and healthier cartilage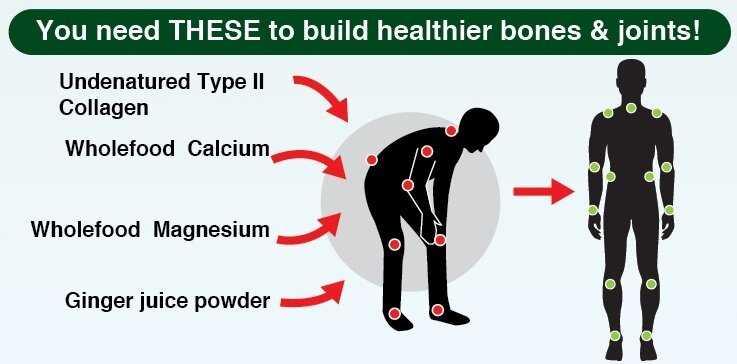 Patented Undenatured Type II Collagen
• Clinically proven 2x more effective than Glucosamine + Chondroitin (G+C)
• Clinically proven to reduce pain in Osteoarthritis(OA) & Rheumatoid Arthritis (RA)
• Clinically proven knee joint remodelling in 90 days
Wholefood Calcium (800mg)
• 99% of the body's Calcium is found in bones and teeth
• Wholefood Calcium is 100% absorption and NOT FROM ROCK
• Calcium is so critical that the body will de-mineralize bone in order to maintain normal blood calcium levels. It is needed to maintain healthy skeleton
• Calcium has a FDA health claim that it reduces the risk of osteoporosis
Wholefood Magnesium
• Magnesium is also a useful nutrient in the body that helps to support joint and tissue functions
• Also used to maintain normal muscle and nerve function
• Wholefood Magnesium 100 % absorption and NOT FROM ROCK
• Reduces tiredness and fatigue
• Blood pressure, glucose & Insulin metobolism
• Relaxes muscle cramps & spasms
• Stress & anxiety
Ginger Juice
• Ginger contains active components such as gingerol and shogaol. They have been shown to share similar pharmacological properties with non-steroidal anti- inflammatory drugs (NSAIDS)
• It suppresses prostaglandin synthesis through the inhibition of cyclooxygenase-2 which can provide relief from the symptoms of inflammation and pain
• Ginger can suppress leukotriene biosynthesis by inhibiting 5-lipoxygenase (5-LOX) 5LOX is the key enzyme that breaks down protective joint tissues
Human Clinical Studies
Supported by clinical research published by the International Journal of Medical Sciences. Ingredients used in FLAXICAL have been proven to be effective and safe for long term use. It has been proven to be more effective than 1,500mg glucosamine + 1,200mg chondroitin in promoting joint health in people with joint discomfort.


What are the treatments for osteoarthritis (OA ) ?
OA treatment focuses on relieving symptoms and improving joint functions. Currently, there are 3 types of treatments,namely, medication, physical therapy and surgery. These treatments are too costly and have significant side effects to health. Therefore, many people have started turning to natural supplements such as Collagen II, MSM, CS and GS for help, as many studies have proven that these supplement do not have any adverse side effects and it is effective in building healthier joints.
In what way is FLAXICAL unique ?
♦ All natural Ingredients
♦ Clinically researched and Worldwide patents
♦ Clinically proven 2x more effective than Glucosamine+ chondroitin
♦ Safe for long term consumption
How does Patented Undenatured Type II Collagen treat osteoarthritis (OA) & rheumatoid arthritis (RA)
?
Patented Undenatured Type II Collagen works differently in OA & RA. Type II Collagen provides the criticial building blocks that help make cartilage in the joints healthier. Where as in RA, Type II Collagen acts as an agent to prevent auto-immune response from attacking collagen in joints
Can I use FLAXICAL to replace my prescribed medicine for arthritis ?
No, You should always consult your doctor before reducing the current prescribed medications
How soon can I see effect ?
Generally, symtoms should start to improve after around 7 days of continious consumptionof FLAXICAL as per recommended sachet.However, results may vary across different individuals.
⇒ People suffering from osteoarthritis (OA) and rheumatoid arthritis (RA)
⇒ People with joint and bone problems
⇒ People with high risk of developing OA -eg those who are obese,or do heavy lifting jobs or engage in high impact sports regularly
Recommended servings : 1 sachet daily, direct consume, no water needed
For acute Rheumatoid arthritis (RA), 1 sachet, twice daily
FLAXICAL 独特的天然配方,选用了第二型胶原蛋白,红藻钙质,红藻镁质及生姜精华,能有效减轻,修复磨损和退化的关节软骨,是健康骨关节的有效组合。 Order Management
► 100% 天然
► 强化关节软骨
► 修复软骨损伤
► 减轻关节肿胀
► 减缓关节疼痛
► 预防骨关节炎
► å¢žåŠ éª¨è´¨å¯†åº¦
► 7天就能舒缓关节疼痛
► 舒缓骨关节炎 / 风湿性关节炎
► 经临床认证,比氨基葡萄糖(1,500mg)+è½¯éª¨ç´ ï¼ˆ1,200mg)两倍更有效
► 经临床认证,在90天内修复和重建膝关节
导致骨关èŠ'ç'Žçš"é£Žé™©åŠå› ç´ æ˜¯ä»€ä¹ˆï¼Ÿ
♦ 超重
♦ 年龄在40岁以上者将面对更高的风险
♦ 女性面对的风险是男性的两倍
♦ 关节曾经有过损伤
♦ åŸºå› ç¼ºé™·æˆ–å®¶æ—é—ä¼ å› ç´
FLAXICAL 是 3 合 1 保护骨骼软骨的天然疗方。它由所有经过科
学验证有效的成分组成,能够帮助修复受损的软骨,保护关节健康。
服用Flaxical 多久之后可以见效?
一般来说,定期依照所建议量服用大约7天后, å…³èŠ'症状逐渐减ç¼"ã€'ç"¶è€Œï¼Œç–—æ•ˆå› äººè€Œå¼'ã€'
√ 骨关节炎 (OA)和风湿性关节炎(RA)患者
√ 有关节和骨骼健康问题的人士
√ 年龄40岁及以上者
√ 肥胖,从事繁重工作或冲击力强运动的高风险人群
√ 任何希望保持关节和骨骼健康的人士
服ç"¨ï¼šæ¯æ—¥ä¸€åŒ…ï¼Œå…¥å£å³æº¶ï¼Œæ— éœ€ä»¥æ°´æœç"¨
严重风湿性关节炎,每日两次,每次一包
| | | |
| --- | --- | --- |
| Zone | Weight | Delivery Fee (RM) |
| West Malaysia | First 1.00 kg | 6.00 |
| | Additional 0.25 kg | 1.00 |
| East Malaysia | First 1.00 kg | 11.00 |
| | Additional 0.25 kg | 2.00 |
West Malaysia Using - Skynet
East Malaysia Using - Post Laju