A guide to feed your baby safely
Along with mineral salts and sea water extract, we add a special blend of botanical ingredients to remove milk, stains, dried on leftovers from baby foods naturally, prevent and remove sour milk odors from baby bottle.
This hypoallergenic without any unnecessary ingredients keeps irritation away from your child, and gives you an easy way to keep baby's food dishes, utensils, toys and bottle clean.
What They Said:

1. Shu Yin found that EnviroHome Natural Bottle Wash also effectively remove the odour of the soured milk, especially when the milk is unfinished and left overnight.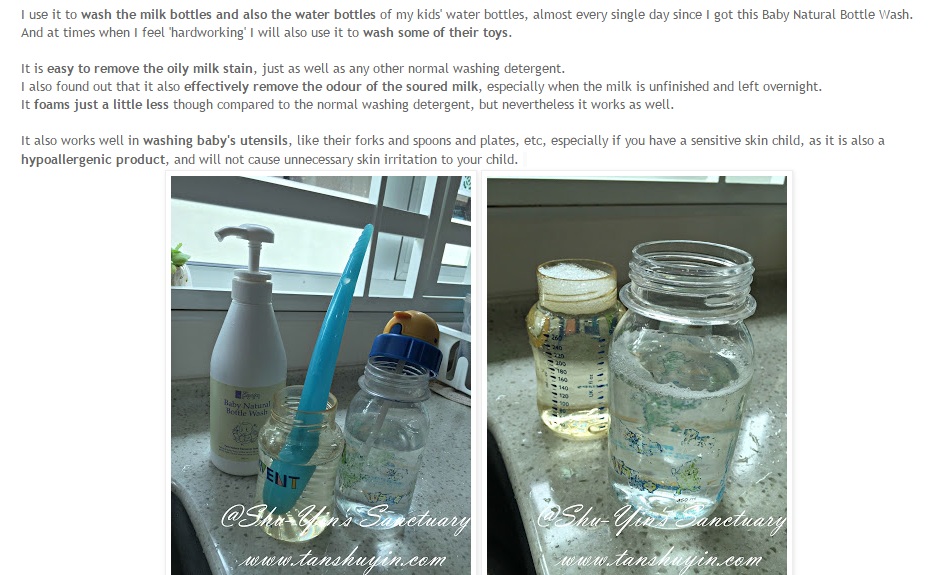 2. Eunice found that EnviroHome Natural Bottle Wash can effectively remove greasy breast milk residue.




3. Joyce found that a very small amount of EnviroHome Natural Bottle Wash can clean milk bottles properly.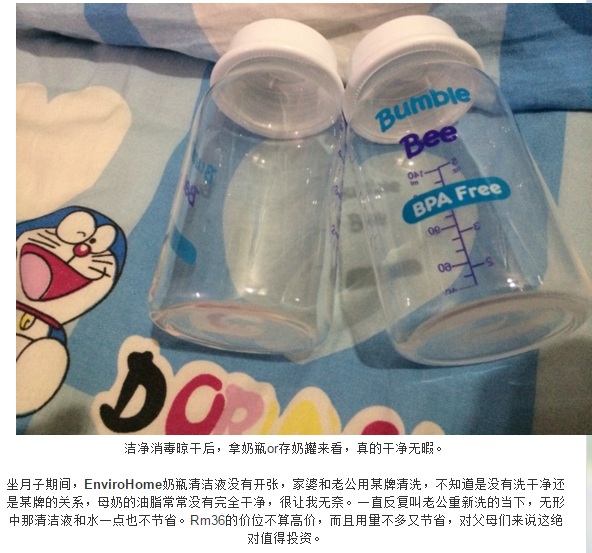 Ingredients:
Aqua, Mineral Salts, Sea Water Extract, Coconut Oil, Aloe Vera Extract, Citrus Madurensis Fruit Extract, Lemon Extract, Mandarin Orange Oil

Usage:
Apply a small amount of EnviroHome Baby Natural bottle wash into a bowl and dilute with water. Apply with sponge for washing, rinse well with clean water
1. Orders placed before 2pm together with payment prove will be sent out on the same day. If not, orders will send on the next working day.

2. Normal shipping process will take about 1-2 working days for Peninsular Malaysia and 3-5 working days for East Malaysia to reach you. Please do contact us if you did not receive your orders after 5th working days.

3. Delivery is made during normal working days (excluding Saturday, Sunday & Public Holiday). Our delivery team will send a notify email together will tracking number after we sent out your order. However, orders still can be made on Saturday, Sunday & Public Holiday.

4. We are not responsible if customer have given us an undelivered address or contact number thus causing the parcel to be rejected. Customer will have to bear the additional shipping costs for resending the parcel. We shall not be liable for any losses, liabilities, costs, damages, charges or expenses arising out of late delivery.

5. If you need help with your order, please feel free to contact us at 03-6151 5588 or drop an email at [email protected] We are ready to serve you!